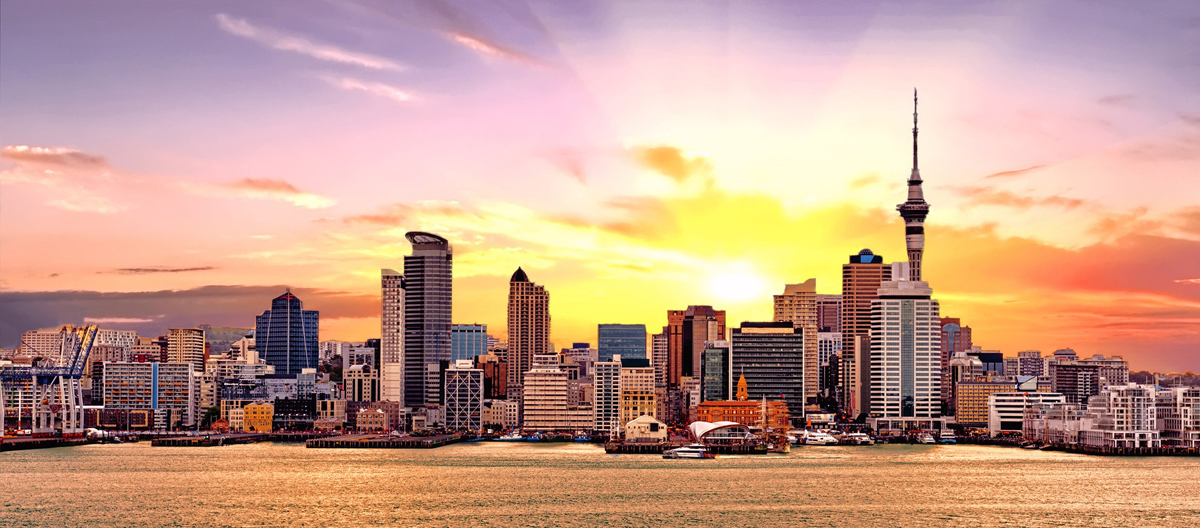 Benefits of life in New Zealand
New Zealand, a gem in the South Pacific, offers an unparalleled quality of life that beautifully marries a thriving economy, rich cultural heritage, stunning landscapes, and an inclusive society. Whether you're seeking a peaceful retirement, looking for excellent education opportunities, or aspiring to start or expand your business, New Zealand is an attractive destination for residency or a second passport.
The New Zealand economy is one of the freest in the world, with a strong focus on innovation and a robust infrastructure that supports both local and international businesses. It's an ideal destination for entrepreneurs and investors, with significant opportunities for growth and expansion. Additionally, the country's education system is world-renowned, offering excellent opportunities for children and students seeking high-quality education.
New Zealand's natural beauty is unparalleled, with breathtaking landscapes that include mountains, beaches, forests, and lakes. Living in New Zealand offers countless opportunities to explore and engage in outdoor activities. It's a paradise for adventure and nature lovers alike.
The country is renowned for its peaceful, inclusive, and welcoming society. New Zealanders, colloquially known as Kiwis, are warm, friendly, and respectful. The country consistently ranks high in terms of safety and societal stability. Furthermore, New Zealand is known for its commitment to the environment and sustainability, with progressive policies that aim to protect and preserve its pristine nature.
In short, New Zealand presents a unique blend of opportunities for personal growth, business prosperity, and a high quality of life. With its appealing lifestyle and numerous benefits, it's no wonder why so many choose New Zealand as their second home.
Consistently High in Global Living Standards
The Economy Encourages Intl' Businesses
Excellent Education with High Global Standards
The Country is a Haven for Nature Lovers
Known for its Inclusive & Friendly Society
One of the Safest & Most Stable Places Globally
Committed to Environmental Sustainability
A Blend of Maori Tradition & Multiculturalism
Plenty of Options for Investors in Diverse Sectors
Renowned for its Business-Friendly Environment
Study, Work and Live in New Zealand
EDUCATIONAL SYSTEM
Studying in New Zealand offers a unique blend of high-quality education, diverse cultural experiences, and an adventure-filled lifestyle. The education system in New Zealand is internationally recognized for its excellence and is renowned for its forward-thinking programs and teaching methods. New Zealand universities consistently rank among the world's best, ensuring that your qualifications will be highly regarded, wherever your journey takes you.
In addition to the academic benefits, studying in New Zealand also provides invaluable life experience. New Zealanders, or Kiwis, are known for their friendliness and hospitality, ensuring international students feel welcomed and quickly become part of the community. Students also get the opportunity to explore the country's rich Maori cultural heritage and modern multiculturalism, fostering a global perspective.
Furthermore, the country is famed for its spectacular landscapes and wide range of outdoor activities. Whether you're into hiking, water sports, or exploring diverse ecosystems, studying in New Zealand means adventure is always on your doorstep. This fusion of high-quality education and an exciting lifestyle makes studying in New Zealand an enriching and rewarding experience that extends beyond the classroom.
In New Zealand, students are encouraged to think critically, independently, and creatively. The country's educational institutions foster a learning environment that values ideas and innovation, preparing students to excel in their chosen fields and equipping them with skills needed for the 21st-century workplace. Whether you're planning to undertake undergraduate or postgraduate studies, New Zealand is an excellent choice for a fulfilling and comprehensive educational experience.
EMPLOYMENT OPPORTUNITIES
Working in New Zealand offers a multitude of benefits, starting with a vibrant and thriving economy that welcomes skilled professionals from around the world. The country's strong economic performance, low unemployment rates, and diverse industries present significant opportunities for career development and job satisfaction.
New Zealand's workplaces are known for their supportive and inclusive culture. Kiwi employers value work-life balance, offering flexible working arrangements and prioritizing employee well-being. This balance is reflected in the country's lifestyle too, where leisure and outdoor activities are as important as professional commitments.
The country has stringent labour laws in place, ensuring fair working conditions, equitable pay, and respect for workers' rights. New Zealand also offers competitive salaries that correspond to high living standards, and the cost of living is balanced with wages.
Working in New Zealand also means being part of a multicultural society that values diversity and inclusivity. It's a place where you can grow both professionally and personally, embracing new cultural experiences and broadening your horizons.
Furthermore, New Zealand is an innovation hub, particularly in sectors like IT, healthcare, agri-tech, and renewable energy. For those in these fields, it's an opportunity to contribute to cutting-edge research and development.
Finally, work opportunities in New Zealand often come with the possibility of acquiring residency, offering a pathway to enjoying the country's high standard of living long-term. If you're seeking a rewarding work experience in a country that values balance, diversity, and innovation, then working in New Zealand could be an ideal choice for you.
ECONOMIC ADVANTAGES & OPPORTUNITIES FOR BUSINESS
New Zealand's economic environment is highly conducive to entrepreneurs, investors, and digital nomads. The country consistently ranks high in the Ease of Doing Business Index, owing to its transparent regulatory environment, robust infrastructure, and supportive governmental policies. For digital nomads, New Zealand provides excellent digital connectivity, co-working spaces, and a flexible work culture that values work-life balance. This makes the country an ideal place to start or expand a business, or work remotely while enjoying the Kiwi lifestyle.
BEAUTY, CLIMATE & OUTDOOR LIFESTYLE
New Zealand's physical beauty is well-known, with its stunning landscapes ranging from snow-capped mountains and verdant forests to crystalline lakes and golden beaches. The climate varies from mild temperatures in the North Island to cooler climes in the South, offering a range of environments to suit everyone's preferences. This natural beauty and pleasant climate make it perfect for outdoor pursuits, with opportunities for hiking, skiing, water sports, and more. The blend of beautiful surroundings and an active lifestyle contributes to a high quality of life for residents.
PUBLIC SERVICES & HEALTHCARE
The public services in New Zealand are efficient and comprehensive. The country's healthcare system is particularly noteworthy, with a strong focus on public health and easily accessible medical services. It operates on a mixed public-private system, ensuring high standards of care are available to everyone. Preventive care, hospital care, and support for elder and disabled people are mostly free, and there are subsidies for prescriptions and general practitioner visits. This commitment to health translates into one of the highest life expectancies worldwide, testament to the quality of care available.
ACCOMMODATION & REAL ESTATE INVESTMENT OPPORTUNITIES
New Zealand offers a wide range of accommodation options, from apartments in the heart of the city to homes in suburban areas or countryside. The real estate market is dynamic, offering lucrative opportunities for investors. Whether you're looking to buy property for personal use or investment, there's potential for substantial returns. Furthermore, the government's pro-investment policies make it a safe and attractive option for foreign investors.
RETIREMENT BENEFITS & LIVING IN NEW ZEALAND FOR FOREIGNERS
New Zealand is an excellent retirement destination, offering a peaceful and secure environment. The country's high standard of living, combined with excellent healthcare, makes it an ideal place for seniors. For foreigners, the process of retiring in New Zealand is facilitated by various visa options designed specifically for retirees.
Living in New Zealand as a foreigner is a rewarding experience. The Kiwi culture is inclusive and welcoming, with a strong emphasis on community and family. The country is diverse and multicultural, ensuring that foreigners will feel at home and be part of the community.
LUCRATIVE BENEFITS OF LIVING IN NEW ZEALAND
All these factors combined make living in New Zealand a lucrative proposition. The strong economic environment offers excellent opportunities for businesses and work. The country's natural beauty and climate make for a pleasurable living experience. High-quality public services, particularly in healthcare, ensure a secure and healthy life. The potential for real estate investment provides a sound financial opportunity. Finally, the welcoming and inclusive culture makes New Zealand a wonderful place to live, whether you're starting a family, looking to work, or planning your retirement.
VISA REQUIREMENTS & IMMIGRATION LAWS
New Zealand has a comprehensive set of immigration laws and visa options, catering to various needs and circumstances. Whether you're planning to work, study, invest, or retire, there's likely a visa for you. Work visas are available for different skills and occupations, and there are specific visas for entrepreneurs and investors. Student visas provide options for international students to study and work part-time. For retirees, there are parent and grandparent visas, among others.
New Zealand also offers a range of permanent resident visas, such as the Skilled Migrant Category Resident Visa for those with skills that are in demand. For those looking to invest, there's the Investor Resident Visa, which provides residence to individuals who plan to invest NZD 3 million over a four-year period.
New Zealand's immigration laws are designed to be fair and transparent. They aim to attract individuals who can contribute to the economy and society, while also protecting the rights and interests of the country's citizens. The country has a reputation for being welcoming to immigrants, valuing the diversity and enrichment they bring to Kiwi society.
In conclusion, New Zealand is a land of opportunity, offering a high standard of living, a strong economy, beautiful landscapes, and a welcoming society. It's a place where you can build a successful career, raise a family, or enjoy a peaceful retirement. The country's comprehensive immigration policies make it accessible to individuals from different walks of life, adding to its appeal as a desirable place to live. Whether you're an entrepreneur, digital nomad, investor, student, or retiree, New Zealand has something to offer you.
At VIP Visa, we pride ourselves on our years of experience in helping clients navigate the complex process of obtaining visas, residencies, and second nationalities or passports. If you are considering a visit or moving to New Zealand, we are here to guide you through the process. Our team of experts will ensure that you have all the necessary information and support to make your dream come true. Please see below for more information about our visa categories and let us help you embark on your new journey!