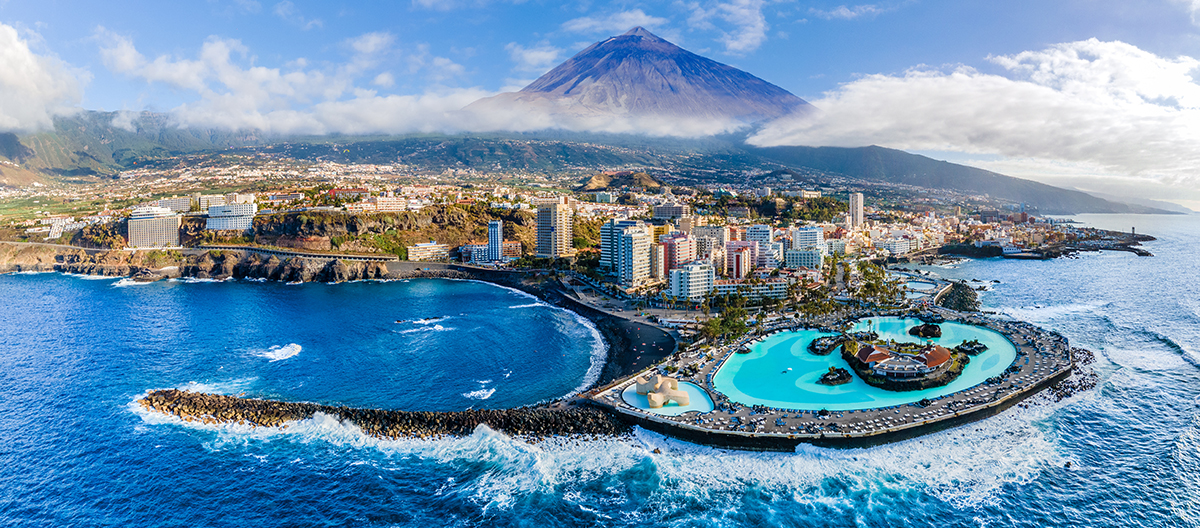 Benefits of life in Spain
Spain, with its rich history, diverse landscapes, and a culture that is both vibrant and relaxed, offers a unique blend of life experiences that are hard to find elsewhere. Living in Spain offers a multitude of benefits, making it a highly sought-after destination for those seeking a new home or a second nationality.
Known for its enviable Mediterranean lifestyle, Spain offers a perfect balance between work and personal life. Spanish people value their leisure and family time, often seen in their long lunch breaks and late-night dinners. The weather, with its abundant sunshine and mild winters, is another prominent attraction. It not only promotes an outdoor lifestyle but also has proven health benefits.
Spain's healthcare system is one of the best in the world, offering excellent services that are often free or low-cost. The education system, too, is highly regarded with a number of international schools available for those moving from abroad.
The cost of living in Spain is relatively low compared to many Western European countries. This, combined with the high quality of life, makes Spain an attractive option for those looking to relocate. Furthermore, Spanish cuisine, renowned worldwide, offers a varied and healthy diet, rich in fresh fruits, vegetables, and high-quality seafood and meats.
Spain's rich history and culture are reflected in its architecture, festivals, and traditions. From the ancient Alhambra in Granada to the modernist architecture of Barcelona, Spain offers a fascinating cultural immersion.
Known for Their Hospitality & Zest for Life
High Quality of Life with a Relaxed Pace
Excellent Healthcare System
Great Educational Opportunities with Intl' Schools
Affordable Cost of Living
Rich Cultural Heritage & a Multitude of Festivals
Diverse Natural Beauty from Beaches to Mountains
Delightful Cuisine, Locally Sourced Ingredients
Safety & Stability with Low Crime Rates
Efficient Public Transport & Well-Maintained Roads
Study, Work and Live in Spain
EDUCATIONAL SYSTEM
Studying in Spain offers a wealth of opportunities that extend beyond just academic learning.
Firstly, Spain hosts several world-class universities, known for their high academic standards and extensive range of study programs. Particularly prominent are their humanities, business, and arts programs.
Secondly, studying in Spain offers a chance to learn or master the Spanish language – the second most commonly spoken language in the world. Being bilingual or multilingual can open doors to numerous opportunities in today's globalized world.
The cost of education in Spain is relatively low compared to other European countries. Additionally, many universities offer scholarships and financial aid to international students, making it financially accessible.
Life as a student in Spain is vibrant and culturally rich. Universities promote a balanced lifestyle with equal emphasis on academics and extracurricular activities. The country's rich history, arts, and tradition provide a unique cultural immersion that enriches the student experience.
Spain's diverse landscapes offer ample opportunities for exploration and leisure. From hiking in the Pyrenees to enjoying the beautiful beaches of the Costa del Sol, there is always something to do.
Lastly, studying in Spain can also provide an edge in the job market. The experience of studying abroad, the ability to navigate a different culture, and fluency in another language are all highly valued by employers worldwide.
In conclusion, studying in Spain offers not just a degree, but a holistic experience that combines top-notch education, cultural immersion, language skills, and a remarkable life experience.
EMPLOYMENT OPPORTUNITIES
Working in Spain comes with a range of benefits that make it an attractive destination for international professionals.
Firstly, Spain's work-life balance is highly valued. The Spanish lifestyle emphasizes a balance between work and personal life, with time for leisure and family incorporated into the day. This is reflected in the traditional siesta time, long lunch breaks, and the importance given to spending time with loved ones.
Spain offers competitive salaries, especially in sectors such as IT, engineering, finance, and healthcare. Additionally, the cost of living is relatively lower than many other Western European countries, making your earnings go further.
The country boasts a robust social security system that provides a range of benefits, including health care, unemployment benefits, and pension plans. Spain's healthcare system is one of the best in the world, offering excellent services that are often free or low-cost.
Working in Spain also gives you an opportunity to learn or enhance your Spanish language skills, a highly desirable skill in the global job market.
Furthermore, Spain's diverse and inclusive work culture is appealing. Spanish companies are increasingly recognizing the value of diversity in the workplace and there's a strong emphasis on team collaboration.
Lastly, Spain's strategic location provides easy access to other European countries, Africa, and the Middle East, making it ideal for businesses with a global outlook and for individuals who love to travel.
In essence, working in Spain offers a blend of professional growth, cultural experiences, and a high quality of life.
ECONOMIC ADVANTAGES AND OPPORTUNITIES FOR ENTREPRENEURS AND DIGITAL NOMADS
Spain offers a dynamic economic landscape that encourages entrepreneurship and supports digital nomads. The country's strategic location, acting as a bridge between Europe and Africa, provides businesses with a global outlook. With a well-educated workforce, modern infrastructure, and a commitment to technological innovation, Spain offers a conducive environment for start-ups and established businesses alike.
For digital nomads, Spain's fast and reliable internet connectivity, along with its affordable cost of living, makes it an ideal choice. Cities like Barcelona and Madrid are already known as thriving tech hubs, attracting digital professionals from around the world.
SPAIN'S NATURAL BEAUTY AND CLIMATE
Spain's diverse landscapes and agreeable climate make it a paradise for nature lovers and outdoor enthusiasts. From the sun-kissed beaches of Costa del Sol to the snow-capped peaks of the Sierra Nevada, from the lush greenery of Galicia to the desert landscapes of Almeria, Spain offers a myriad of natural wonders to explore.
The country is blessed with a Mediterranean climate, characterized by hot summers and mild winters, offering over 300 days of sunshine in some regions. This abundant sunlight not only promotes an outdoor lifestyle but also has significant health benefits, including improving mood and promoting vitamin D synthesis.
PUBLIC SERVICES IN SPAIN
Spain's public services are efficient and reliable, adding to the quality of life. The public transportation system, including trains, buses, and metros, is well-maintained and punctual, connecting even the remotest areas of the country. This, combined with well-kept roads and an extensive network of airports, makes traveling within Spain and beyond easy and convenient.
The education system in Spain is of high quality, with a great emphasis on creativity and personal development. There is also a multitude of international schools for foreign residents.
HEALTHCARE SYSTEM
Spain's healthcare system is among the best in the world. It provides comprehensive, high-quality healthcare services that are often free or low-cost. The country has a high doctor-to-patient ratio, ensuring personalized care. Spain is also renowned for its excellent specialist care and its advanced treatments in areas like cardiology, oncology, and neurology.
ACCOMMODATION AND REAL ESTATE INVESTMENT
The Spanish property market offers a wide range of options, from quaint countryside villas to modern apartments in bustling cities. The cost of property and rent in Spain is comparatively lower than in many other European countries, making it an attractive option for living and investment.
Investing in Spanish real estate can be highly profitable due to the increasing demand, especially in tourist hotspots and major cities. Moreover, the Spanish Golden Visa program allows non-EU investors to gain residency when they invest a significant amount in real estate.
RETIREMENT IN SPAIN
Spain is a popular choice for retirees from around the world due to its relaxed pace of life, beautiful surroundings, and warm climate. The cost of living is affordable, allowing retirees to enjoy a high standard of living. Spanish cities regularly feature in rankings of the best places to retire globally, due to their blend of culture, cuisine, and healthcare.
Moreover, Spain has several expat communities, making the transition easier for foreigners. The Spanish people are known for their hospitality and friendliness, ensuring newcomers feel welcome.
THE LUCRATIVE ASPECT OF LIVING IN SPAIN
All of these factors combine to make living in Spain not only enjoyable but also potentially lucrative. The vibrant economy provides numerous opportunities for business and work, while the affordable cost of living ensures a good lifestyle. The excellent healthcare and public services further enhance the quality of life. The real estate market offers attractive investment opportunities, and the relaxed lifestyle makes Spain an ideal retirement destination.
VISA REQUIREMENTS AND IMMIGRATION LAWS
Spain offers a variety of visas and residence permits based on different purposes such as work, study, entrepreneurship, and retirement. The country is part of the Schengen Area, meaning a visa for Spain allows travel across 26 European countries.
Non-EU nationals who wish to live and work in Spain will need to apply for a relevant long-term visa and residence permit. The Spanish Golden Visa program offers residency to non-EU nationals who make significant investments in the country, including real estate investments.
In general, Spain's immigration laws are well-structured and clear. The government provides support through various resources to help applicants understand the requirements and process. It is advisable to seek assistance from professionals or consult with Spanish embassies or consulates for up-to-date information and guidance.
In conclusion, Spain offers a unique blend of opportunities, advantages, and experiences that make it a highly attractive destination for individuals from all walks of life. Whether you're an entrepreneur, a digital nomad, a retiree, or someone simply seeking a high quality of life, Spain welcomes you with open arms.
At VIP Visa, we pride ourselves on our years of experience in helping clients navigate the complex process of obtaining visas, residencies, and second nationalities or passports. If you are considering a visit or moving to Spain, we are here to guide you through the process. Our team of experts will ensure that you have all the necessary information and support to make your dream come true. Please see below for more information about our visa categories and let us help you embark on your new journey!