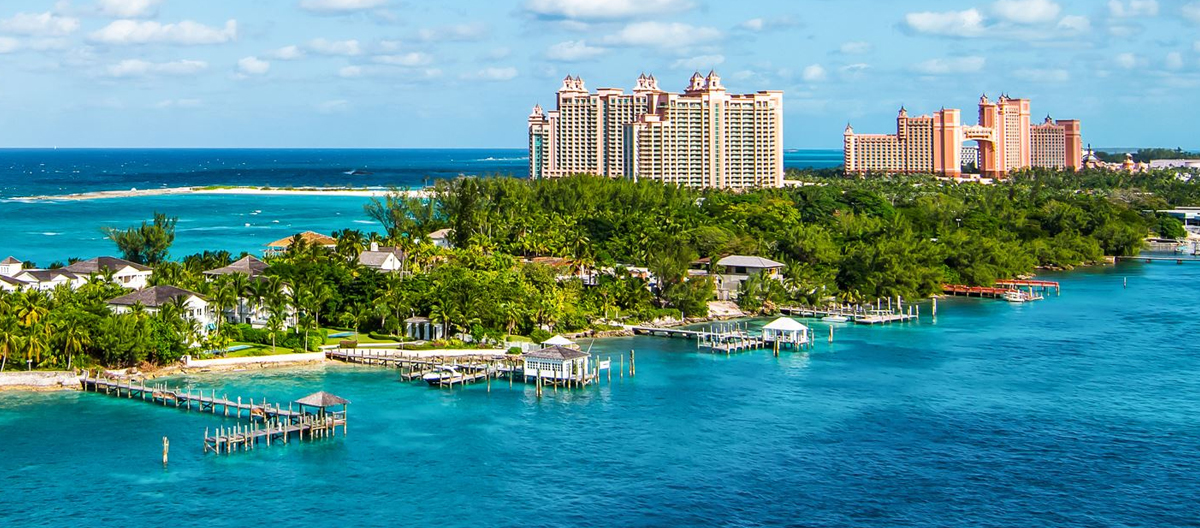 Benefits of life in Bahamas
Bahamas, an archipelago of over 700 islands, offers a unique blend of rich cultural history, breathtaking natural beauty, and a thriving economy that makes it an alluring destination for anyone seeking a new life abroad. It's not just the crystal-clear waters and tropical climate that make Bahamas an attractive place to live, but also the advantageous fiscal conditions and stable political environment.
The country boasts a high standard of living, with top-notch healthcare and education systems. Bahamians enjoy a relaxed lifestyle influenced by the surrounding natural beauty, fostering a sense of tranquility and wellness. The nation's multicultural society promotes a harmonious coexistence, providing an inclusive atmosphere for newcomers.
Moreover, the Bahamas offers attractive residency programs for those seeking to make this paradise their home. Being a tax-friendly jurisdiction, it offers various incentives, including no income tax, capital gains tax, or inheritance tax, contributing to its attractiveness as a haven for investors and high-net-worth individuals.
Further enhancing its appeal is its proximity to the United States, making it convenient for business and leisure travel. The Bahamas also offers a vibrant business environment with a robust tourism and real estate industry, providing ample opportunities for entrepreneurship and investment.
World-Renowned Beaches with Crystal Clear Waters
Ideal Weather Conditions with Warm Temperatures
A Friendly & Welcoming Community
No Income, Capital Gains or Inheritance Taxes
English-Speaking Country & Easy to Communicate
High Quality of Life with Modern Healthcare Facilities
Abundance of Outdoor Activities
The Availability of Top-Class Resorts & Hotels
Ability to Obtain a Residency Permit or Citizenship
Study, Work and Live in Bahamas
EDUCATIONAL SYSTEM
Studying in the Bahamas provides students with a distinctive and enriching educational experience. Universities in the Bahamas are renowned for their high academic standards and offer a broad range of programs, attracting students from around the globe. The international exposure not only diversifies the learning experience but also promotes cultural exchange and understanding, helping students to become global citizens.
One of the significant benefits of studying in the Bahamas is the opportunity to learn in an environment that balances academic rigor with an appreciation for nature and biodiversity. This combination is particularly beneficial for students interested in environmental sciences, marine biology, and similar fields.
The universities and colleges in the Bahamas place a strong emphasis on practical learning. Many programs include internships or work placements, allowing students to gain invaluable industry experience and networking opportunities. This practical approach ensures that students are industry-ready upon graduation.
The tropical climate, beautiful landscapes, and vibrant culture also provide a unique backdrop for student life. The Bahamas promotes a healthy work-life balance, and students can take advantage of various recreational activities, including water sports, exploring the archipelago, and participating in local festivals and events.
In addition to the academic and lifestyle advantages, studying in the Bahamas can also be a stepping stone to gaining residency in the country. The Bahamas' government encourages foreign students to stay after completing their studies, providing various pathways to residency and even citizenship. This makes studying in the Bahamas an excellent option for those considering a longer-term stay in this tropical paradise.
EMPLOYMENT OPPORTUNITIES
The Bahamas provides a compelling environment for working professionals, combining a robust economy with an exceptional lifestyle. Working in the Bahamas offers the unique opportunity to develop your career while enjoying the island's serene beauty and tropical climate.
The Bahamas is renowned for its financial services sector, which is one of the most sophisticated in the Caribbean region. Professionals in finance, banking, insurance, and law will find ample opportunities to grow and thrive. The burgeoning tourism industry also offers a wealth of opportunities in hospitality, event management, and related fields.
The country's favorable tax system is a significant benefit for working professionals. The Bahamas has no personal income tax, providing an immediate financial advantage to those earning their income in the country. This tax structure can lead to increased disposable income, enabling a higher standard of living.
Working in the Bahamas also means being part of a diverse and multicultural workforce. This diversity can foster a dynamic and innovative working environment, enhancing personal growth and professional development.
The work-life balance in the Bahamas is another standout feature. With stunning beaches, recreational activities, and cultural events at your doorstep, you can easily transition from a productive workday to enjoyable leisure time. This balance contributes to overall well-being and job satisfaction.
Additionally, the Bahamas' proximity to the United States and other major business hubs allows for easy business travel and maintains a global connection. This convenience can be beneficial for those in international roles or businesses.
In summary, working in the Bahamas offers a unique blend of professional growth, financial benefits, and an unparalleled quality of life, making it an attractive destination for professionals worldwide.
ECONOMIC ADVANTAGES AND BUSINESS OPPORTUNITIES
The Bahamas presents a myriad of economic benefits and opportunities for those seeking to start a new business or work remotely. With its robust economy, the country is especially known for its advanced financial services sector, making it a prime location for entrepreneurs and investors alike. For digital nomads, the country offers high-speed internet and a supportive ecosystem for remote work. The lack of personal income tax, capital gains tax, or inheritance tax makes it financially attractive for both business owners and employees. Furthermore, the proximity to the U.S facilitates easy access to one of the world's largest markets and seamless international business travel.
NATURAL BEAUTY AND CLIMATE
The Bahamas boasts an unmatched natural beauty, characterized by crystal-clear turquoise waters, pristine beaches, and a diverse array of flora and fauna. The tropical climate offers year-round warmth, with the cooling trade winds ensuring it never becomes too hot. From exploring the pink sands of Harbour Island to diving in the world's third-largest barrier reef, the Bahamas offers a wealth of natural wonders that residents can enjoy all year round. The climate and the natural beauty significantly contribute to the quality of life, making living in the Bahamas a perpetual vacation.
PUBLIC SERVICES
Public services in the Bahamas are designed to ensure a high standard of living. The country has a well-developed infrastructure, including reliable transportation networks, electricity, and communication systems. The education system is of a high standard, with a literacy rate of over 95%. The government invests heavily in education, providing free schooling from primary to secondary level and numerous scholarships for tertiary education.
HEALTHCARE
The Bahamas' healthcare system is well-developed, with modern facilities, skilled medical professionals, and high-quality services. The country has a mix of public and private healthcare, ensuring all residents have access to medical care. Additionally, the Bahamas is home to some of the best specialist medical facilities in the Caribbean, offering high standards of care in various medical fields.
ACCOMMODATION AND REAL ESTATE INVESTMENT
The real estate market in the Bahamas offers great potential for investors. Whether you're looking for a beachfront home, a luxury condo, or an investment property, the Bahamas has a wide range of options. The government also encourages foreign investment in real estate, making the process straightforward for non-residents. Property ownership is a common route to obtaining residency, with owners of properties valued at $750,000 or more eligible to apply for accelerated permanent residency.
RETIREMENT IN THE BAHAMAS
The Bahamas is an ideal place for retirement, offering a serene environment, a warm climate, and a multitude of recreational activities. The tax advantages also extend into retirement, with no taxes on pensions or retirement income. The Bahamas government encourages foreign retirees, offering a simple and streamlined process for obtaining a permanent residency permit.
LUCRATIVE POTENTIAL OF LIVING IN THE BAHAMAS
All these factors combine to make the Bahamas a highly lucrative place to live, work, and invest. The tax advantages can significantly increase disposable income and potential returns on investment. The high standard of living, combined with the natural beauty and climate, enhances personal well-being, contributing to increased productivity and satisfaction. Whether you're starting a business, investing in real estate, or planning your retirement, the Bahamas offers a supportive and attractive environment.
VISA REQUIREMENTS AND IMMIGRATION LAWS
The Bahamas has a straightforward and welcoming approach to immigration. Tourists from many countries, including the U.S, Canada, and the UK, can enter the Bahamas without a visa for up to 90 days. For longer stays, individuals can apply for annual or permanent residency permits. Owning a property in the Bahamas can fast-track the process for permanent residency. The Bahamas' government has also implemented a BEATS permit (Bahamas Extended Access Travel Stay), specifically catering to remote workers and students who wish to live and work or study from the Bahamas for up to a year.
Moreover, the Bahamas offers an attractive economic permanent residency program. This can be obtained by making a minimum investment of BSD 750,000 in real estate, which is a relatively accessible threshold for many individuals, especially compared to similar programs in other countries. This program allows individuals to live in the Bahamas permanently and travel in and out of the country freely. It is a popular option for retirees, entrepreneurs, and high-net-worth individuals looking for tax advantages and an exceptional lifestyle.
Business professionals planning to work in the Bahamas will require a work permit. The process involves the prospective employer applying on behalf of the individual. It's important to note that these permits are typically granted for roles where there is a shortage of qualified Bahamians to fill the positions. Entrepreneurs looking to start a business in the Bahamas may also need to meet certain criteria and licensing requirements depending on the type of business.
In summary, the Bahamas offers a transparent and efficient immigration process for individuals from different walks of life, making it an attractive destination for relocation. With its numerous economic and lifestyle benefits, the Bahamas truly embodies a paradise that caters not only to one's sense of adventure but also to practical, financial, and professional aspirations.
At VIP Visa, we pride ourselves on our years of experience in helping clients navigate the complex process of obtaining visas, residencies, and second nationalities or passports. If you are considering a visit or moving to Bahamas, we are here to guide you through the process. Our team of experts will ensure that you have all the necessary information and support to make your dream come true. Please see below for more information about our visa categories and let us help you embark on your new journey!
Apply Now