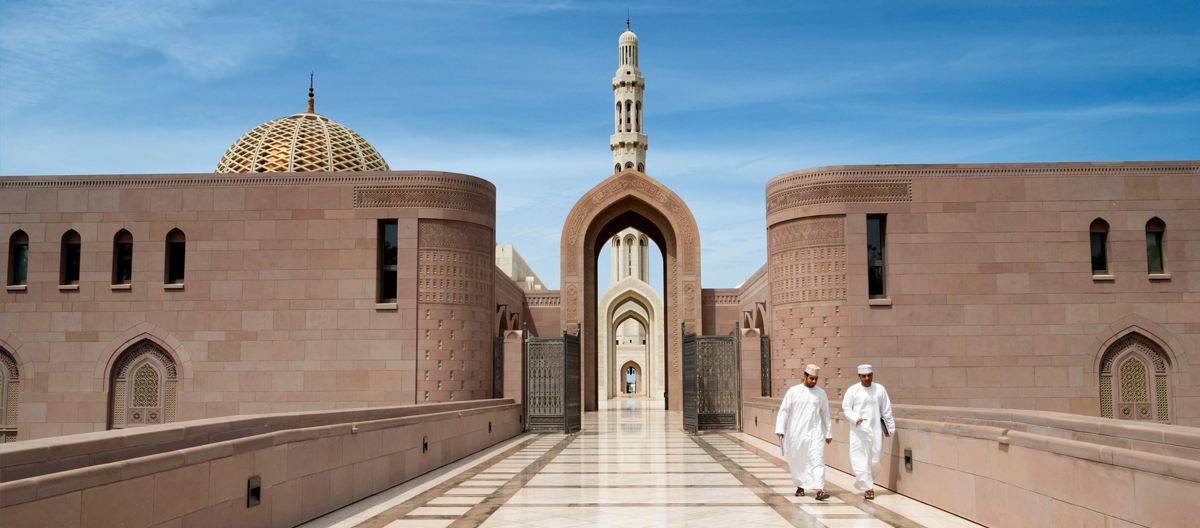 Benefits of life in Oman
Oman, a gem of the Arabian Peninsula, is a country that effortlessly blends traditional Arabian culture with modernity, creating an environment that is not only rich in heritage but also robust in progress. This balance makes it an attractive destination for those seeking to obtain a visa or residency.
A key benefit of life in Oman is its robust economy. The nation has successfully diversified its economy beyond oil, with sectors like tourism, fishing, mining, and agriculture flourishing. This economic stability offers numerous job opportunities and an attractive investment climate for potential residents.
Oman is also known for its high standard of living. The government's commitment to infrastructure development has led to top-notch healthcare facilities, educational institutions, and modern housing facilities that provide a comfortable and convenient lifestyle.
Safety is another hallmark of Omani life. The country is recognized globally for its low crime rates, which contributes to a peaceful and secure living environment. This, coupled with the welcoming and friendly nature of the locals, fosters a sense of belonging, making it easy for newcomers to integrate into the community.
Moreover, Oman's rich history, traditions, and natural beauty offer a fulfilling cultural and leisure experience. From the vibrant markets of Muscat to the serene beaches and stunning desert landscapes, there's always something to explore.
Strong Economy with Diversified Opportunities
Modern Infrastructure with Comfortable Lifestyle
Safe & Secure Environment with Low Crime Rate
Welcoming Society Make Integration Easy
Rich Culture & Heritage
Natural Beauty from Beaches to Deserts
Top-Notch Health Facilities
Excellent Educational Institutions
Well-Positioned for Travel within Asia
Stable Economy with Opportunities for Investors
Study, Work and Live in Oman
EDUCATIONAL SYSTEM
Studying in Oman offers numerous benefits that can enrich one's educational experience and provide valuable opportunities for personal and professional growth.
Oman's commitment to education is reflected in its modern and well-equipped institutions, some of which have partnerships with international universities. These institutions offer a wide range of programs, from sciences to arts, engineering, business, and more, allowing students to pursue their preferred field of study.
One of the key benefits of studying in Oman is the chance to immerse oneself in a rich and diverse culture. This cultural exposure not only enhances the learning experience but also fosters global understanding, a valuable asset in today's interconnected world.
Oman's strategic location also offers students the opportunity to explore other countries in the Middle East and Asia, further broadening their horizons. Moreover, being an English-speaking country, it provides an excellent environment for students to improve their English language skills while studying.
In addition, Oman's strong economy and investment in various sectors provide plentiful internship and job opportunities for students. This allows them to gain practical experience and establish professional networks, which can be instrumental in kickstarting their careers.
Overall, studying in Oman can provide a comprehensive educational experience, combining high-quality academics, cultural immersion, and professional opportunities in a safe and welcoming environment.
EMPLOYMENT OPPORTUNITIES
Working in Oman offers a myriad of advantages, making it an attractive destination for professionals worldwide.
The country's robust and diversified economy, extending beyond oil into sectors such as tourism, mining, and agriculture, translates into a vibrant job market. This economic diversity provides a wide array of job opportunities that cater to different skills and experiences.
Oman is known for its competitive remuneration packages, often including benefits such as tax-free income, housing allowances, and healthcare, which significantly enhance the overall earning potential. This financial attractiveness, coupled with a lower cost of living compared to some other Gulf nations, enables a comfortable lifestyle.
Moreover, Oman's commitment to fostering a multicultural work environment offers international professionals an excellent platform to work alongside a diverse workforce. This exposure to various cultures and work styles can enrich one's professional experience and foster personal growth.
The country's strong emphasis on work-life balance also ensures that employees have ample time to unwind and explore the country's natural beauty and rich cultural heritage. From serene beaches to ancient forts and bustling souks, there is a wealth of experiences to enjoy.
Furthermore, working in Oman provides an opportunity to gain valuable experience in a region that is a strategic business hub, enhancing one's professional credentials. The country's strategic location also allows for easy travel to other countries in the Middle East and Asia, further broadening one's global perspective.
In essence, working in Oman offers not just a fulfilling professional journey but also a rewarding personal experience in a safe, welcoming, and culturally rich environment.
ECONOMIC ADVANTAGES
Oman's thriving economy is a beacon for entrepreneurs, investors, and digital nomads alike. The nation has effectively diversified its economy beyond oil, with sectors such as tourism, fishing, mining, and agriculture gaining momentum. This diversification has spurred a vibrant business ecosystem that opens up numerous opportunities for those wishing to start a new venture. The government's supportive policies towards foreign investment, coupled with its dedication to digital infrastructure, make it an ideal base for digital nomads as well. The strategic geographical location of Oman, serving as a gateway between East and West, also provides a significant advantage for businesses looking to expand their reach.
NATURAL BEAUTY AND CLIMATE
Beyond its economic prowess, Oman's breathtaking natural beauty and pleasant climate are undeniable assets. The nation offers an array of landscapes from rugged mountains and vast deserts to serene beaches and lush green valleys. The Sultanate's jewel, Muscat, with its harmonious blend of natural and architectural beauty, is a testament to Oman's commitment to preserving its natural and cultural heritage while embracing modernity. The climate, characterized by warm winters and a summer monsoon in the south, complements the country's natural allure, making Oman a year-round destination.
PUBLIC SERVICES
Oman's public services are a testament to the government's dedication to providing a high standard of living for its residents. The country has made significant strides in developing its infrastructure, with modern roads, public transport systems, and well-maintained public spaces. Furthermore, the government's initiatives in digital transformation have streamlined public services, making everyday tasks like bill payments, license renewals, and accessing public information easier and more efficient.
HEALTHCARE
The healthcare sector in Oman is well-developed, providing both residents and visitors with access to quality medical services. Oman's healthcare system, ranked one of the best in the world, is a mix of public and private institutions that offer state-of-the-art medical facilities and services. The government's ongoing commitment to enhancing healthcare infrastructure and services, coupled with its successful healthcare policies, ensures that healthcare in Oman remains accessible and effective.
ACCOMMODATION AND REAL ESTATE INVESTMENT
The real estate market in Oman is diverse, catering to a range of preferences and budgets. From luxurious villas to modern apartments, the country offers a variety of housing options that promise comfortable living. Furthermore, the Omani government's liberal policy towards foreign property ownership provides an excellent opportunity for investment in real estate. The stable political and economic climate, coupled with a growing demand for residential and commercial properties, ensures that investing in Oman's real estate sector can yield promising returns.
RETIREMENT IN OMAN
For retirees, Oman presents a lifestyle that combines tranquillity, comfort, and adventure. The country's safety, coupled with its high-quality healthcare services and lower cost of living compared to many Western countries, makes it an attractive retirement destination. Oman's warm, welcoming society and its rich cultural heritage further enhance the appeal for retirees seeking a peaceful yet enriching post-retirement life.
LUCRATIVENESS OF LIVING IN OMAN
All these facets of Omani life – its strong economy, natural beauty, quality public services, robust healthcare, attractive real estate, and potential for a serene retirement – come together to create a lucrative proposition for anyone considering a move to Oman. Whether you're an entrepreneur, a digital nomad, an investor, or someone seeking a comfortable retirement, the benefits of living in Oman are manifold. The opportunities for professional growth, the potential for investment returns, the prospect of a high quality of life, and the promise of a rich cultural experience all make Oman a destination worth considering.
VISA REQUIREMENTS AND IMMIGRATION LAWS
Oman has a transparent and straightforward immigration process, designed to attract foreign nationals wishing to work, invest, or settle in the country. For those looking to work, a work visa sponsored by an Omani company is required. Entrepreneurs and investors can take advantage of the investor visa, provided they meet the investment criteria set by the government.
Moreover, in a bid to boost tourism and investment, Oman has recently introduced a new system of multiple-entry tourist visas with extended validity. This move simplifies the process for frequent travellers and potential investors, making it easier for them to explore what Oman has to offer.
For retirees, the government offers a renewable retirement visa, allowing foreign nationals above a certain age to enjoy their retirement years in Oman. The government also recently introduced a new long-term residency scheme for foreign investors, further demonstrating its commitment to attracting foreign talent and investment.
It's important to note that while the visa process is straightforward, it's crucial to ensure all documentation is correctly prepared to avoid any delays. The Omani government continually works to streamline its immigration procedures, embracing digital technologies to make the process smoother and more efficient.
In conclusion, Oman's robust economy, stunning landscapes, high standard of living, and welcoming culture, combined with its straightforward immigration process, make it a compelling choice for those looking to start a new chapter of their life. Whether you're looking to advance your career, start a business, invest, or enjoy a peaceful retirement, Oman has something to offer everyone.
At VIP Visa, we pride ourselves on our years of experience in helping clients navigate the complex process of obtaining visas, residencies, and second nationalities or passports. If you are considering a visit or moving to Oman, we are here to guide you through the process. Our team of experts will ensure that you have all the necessary information and support to make your dream come true. Please see below for more information about our visa categories and let us help you embark on your new journey!
Apply Now