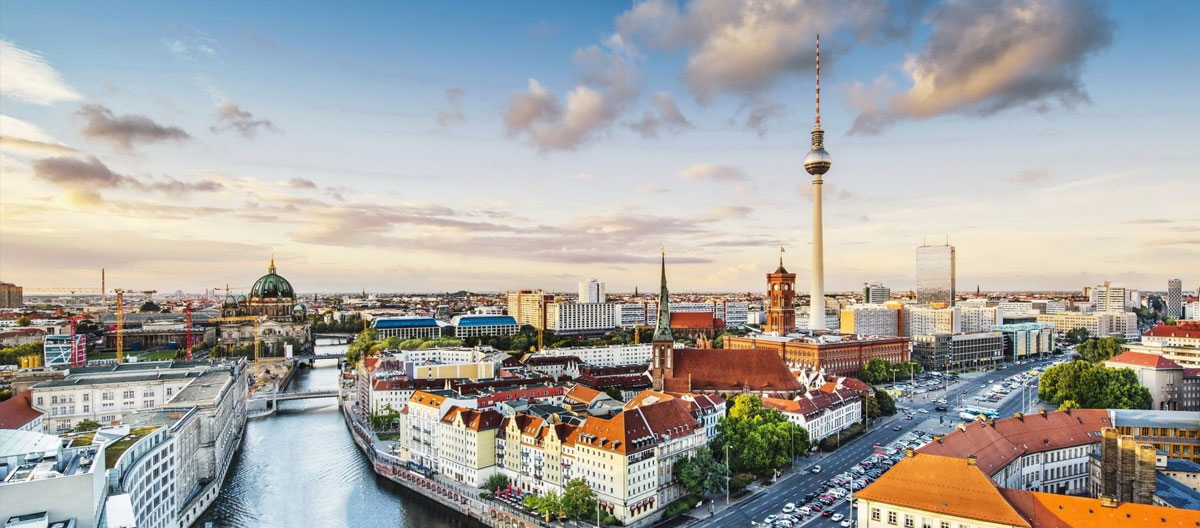 Benefits of life in Germany
Germany, nestled in the heart of Europe, presents an incredible blend of rich history, diverse culture, and promising opportunities for individuals seeking a new place of residence or a secondary nationality. Life in Germany is characterized by high living standards, exceptional healthcare services, and a robust economy that promises steady career growth and opportunities for entrepreneurial endeavours.
Germany is steeped in history and culture with several UNESCO World Heritage sites, world-renowned museums, and iconic landmarks that reflect its past and present. This adds a certain depth to the living experience, making it intellectually and culturally stimulating. Furthermore, Germany is known for its excellent education system, with several of its universities ranked among the best in the world. This makes it an ideal place for families, ensuring a bright future for the next generation.
Residents of Germany also enjoy a high level of social security. The German healthcare system is one of the best globally, with residents having access to cutting-edge medical facilities and treatments. Additionally, the country has a strong focus on environmental sustainability, boasting numerous green spaces and an impressive commitment to renewable energy.
Lastly, the country's strategic location in the heart of Europe makes it an excellent hub for travel enthusiasts. Its well-connected transportation system allows easy access to several other European countries, making it an ideal base for those who love to explore.
Consistently Ranks High on Global Living Standards
Excellent Healthcare as one of the Best in the World
Robust Economy Providing Career & Opportunities
Rich Culture & History from Castles to Museums
Top-Tier Education with Excellent Opportunities
Global Leader in Renewable Energy
Situated in the Heart of Europe Offers Easy Access
Study, Work and Live in Germany
EDUCATIONAL SYSTEM
Germany has emerged as one of the top destinations for international students, offering a wealth of benefits for those seeking to further their education. German universities are world-renowned, consistently featuring in global rankings, and offering a vast range of courses in various disciplines.
An outstanding feature of studying in Germany is the low tuition fees. Many public universities offer free tuition to international students, while private institutions also maintain relatively affordable rates. This is complemented by the high standard of education, as German universities are known for their rigorous academic curriculum and emphasis on research and practical learning.
Germany is also at the forefront of technology and innovation. This makes it an ideal place for students interested in engineering, IT, and other STEM fields. The country boasts several research institutes and collaboration opportunities with industry leaders, providing students with invaluable hands-on experience and networking prospects.
Studying in Germany also offers a culturally enriching experience. With its vibrant cities, historical landmarks, and multicultural society, students can broaden their horizons beyond the classroom. Additionally, as an international hub, Germany is a great place to learn new languages, especially German, which is one of the most spoken languages in Europe.
Finally, German degrees are recognized worldwide, enhancing job prospects after graduation. The country also offers post-study work opportunities, allowing students to gain professional experience in their field of study, and potentially paving the way for long-term residency. All these aspects make studying in Germany a rewarding investment for one's future.
EMPLOYMENT OPPORTUNITIES
Germany, renowned for its economic stability and strength, offers excellent opportunities for those seeking to grow their careers. As the largest economy in Europe and one of the largest globally, Germany boasts a broad spectrum of industries, from automotive and engineering to IT and renewable energy. This wide array of sectors ensures a diverse job market catering to various skills and interests.
One of the key benefits of working in Germany is the high standard of worker's rights and protections. German labor laws emphasize a strong work-life balance, with limited working hours per week, generous vacation time, and provisions for parental leave. Additionally, the country offers robust social security benefits, including health insurance, unemployment insurance, and pension schemes.
German companies are known for their investment in employee development, with numerous opportunities for training, skill enhancement, and career progression. Many global corporations have their headquarters or significant operations in Germany, offering the chance to work in a multicultural environment with potential for international networking.
Salaries in Germany are competitive, reflecting the high standard of living. Furthermore, if you're a specialist in fields like engineering, IT, or healthcare, Germany has a special 'Blue Card' system, making it easier to live and work in the country.
Lastly, working in Germany can be an enriching cultural experience. It provides an opportunity to learn the German language and immerse oneself in the country's rich history and traditions. Germany's central location within Europe also makes it a great base for exploring the rest of the continent during time off.
ECONOMIC ADVANTAGES
Germany, being the largest economy in Europe and the fourth-largest worldwide, offers a plethora of economic advantages for those looking to start a new business, work remotely as digital nomads, or establish their careers. The German market is characterized by its stability, skilled labour force, and a strong commitment to innovation and technology. Its strategic location in the heart of Europe also allows easy access to other EU markets, making it an ideal base for business operations.
For digital nomads, Germany offers a robust digital infrastructure with high-speed internet and widespread connectivity. Co-working spaces are common in major cities, fostering a collaborative and dynamic work environment. The German government has also recognized the digital economy's potential, implementing supportive policies and regulations to aid its growth.
BEAUTIFUL PLACES AND CLIMATE
Germany's diverse landscapes and climates cater to a variety of lifestyles and preferences. From the vibrant cities with their rich history and modern amenities to the tranquil countryside with its scenic vineyards, forests, and coasts, Germany offers something for everyone. The country experiences a moderate seasonal climate, with warm summers perfect for outdoor activities and cozy winters that transform the landscape into a snowy wonderland.
Germany is also renowned for its cultural heritage, boasting numerous UNESCO World Heritage sites, world-class museums, and festivals that celebrate everything from music and film to beer and Christmas. Living in Germany means having countless opportunities to explore and enjoy these cultural treasures.
PUBLIC SERVICES
Germany's public services are among the best in the world. The public transportation system is efficient and extensive, connecting even the remotest areas of the country. This facilitates mobility and ensures that all amenities are easily accessible. Public education in Germany is of high quality and free of charge, making it an excellent place for families.
HEALTHCARE
When it comes to healthcare, Germany stands out with its dual public-private system. The public healthcare system is comprehensive, covering a wide range of medical services and ensuring high-quality care. The private healthcare sector complements this by providing additional services and shorter waiting times. Residents are required to have health insurance, ensuring that everyone has access to healthcare services.
ACCOMMODATION AND REAL ESTATE INVESTMENT
The housing market in Germany caters to diverse needs and budgets. From modern city apartments to charming countryside homes, there are numerous options to choose from. The real estate market in Germany has historically been stable, offering lucrative opportunities for investment. Property ownership laws are transparent and foreign-friendly, encouraging foreign investment. Additionally, the growing population and thriving economy ensure a constant demand for housing, making real estate a safe and profitable investment.
RETIREMENT IN GERMANY
Germany is a popular destination for retirees due to its high standard of living, excellent healthcare system, and vibrant culture. The country offers various pension schemes, including those for foreigners, ensuring a secure and comfortable retirement. Furthermore, the country's strong emphasis on social welfare means that elderly residents are well-cared for and have access to numerous recreational and social activities.
LUCRATIVE OPPORTUNITIES
All these factors combine to make Germany an attractive and lucrative option for individuals seeking to move abroad. The country's economic strength provides numerous business and career opportunities, while the excellent public services, healthcare, and housing ensure a high quality of life. Furthermore, the cultural richness and natural beauty of the country add to the overall living experience.
VISA REQUIREMENTS AND IMMIGRATION LAWS
To move to Germany, the appropriate visa and residence permit are necessary. The requirements vary depending on your nationality, reasons for moving, and planned duration of stay. The German government offers different types of visas for work, study, business, and family reunion, among others.
For non-EU nationals wishing to work or start a business in Germany, the EU Blue Card or a Germany-specific work visa may be options. The EU Blue Card is a residence permit for highly skilled non-EU nationals who have a job offer in a member country. Germany also offers a self-employment visa for entrepreneurs and freelancers.
There's also the Job Seeker Visa, which grants a six-month stay in Germany for the purpose of seeking employment. If successful, one can then apply for a longer-term work visa or EU Blue Card. For students, there are specific study visas and opportunities to stay and seek work after graduation.
Foreigners who have legally resided in Germany for several years (typically five to eight years, depending on the circumstances) can apply for a permanent residence permit, known as a Settlement Permit. This permit grants the right to stay in Germany indefinitely, work freely, and also allows for access to social aid and unrestricted access to the labour market.
As immigration laws can be complex and may change over time, it's crucial to seek up-to-date information from reliable sources, such as the German Federal Foreign Office or a professional immigration consultant.
Overall, Germany's comprehensive immigration policies aim to attract skilled workers, entrepreneurs, and investors to contribute to its vibrant economy. The country's strong infrastructure, lucrative opportunities, and high living standards make it an attractive destination for individuals seeking a new place to call home.
At VIP Visa, we pride ourselves on our years of experience in helping clients navigate the complex process of obtaining visas, residencies, and second nationalities or passports. If you are considering a visit or moving to Germany, we are here to guide you through the process. Our team of experts will ensure that you have all the necessary information and support to make your dream come true. Please see below for more information about our visa categories and let us help you embark on your new journey!