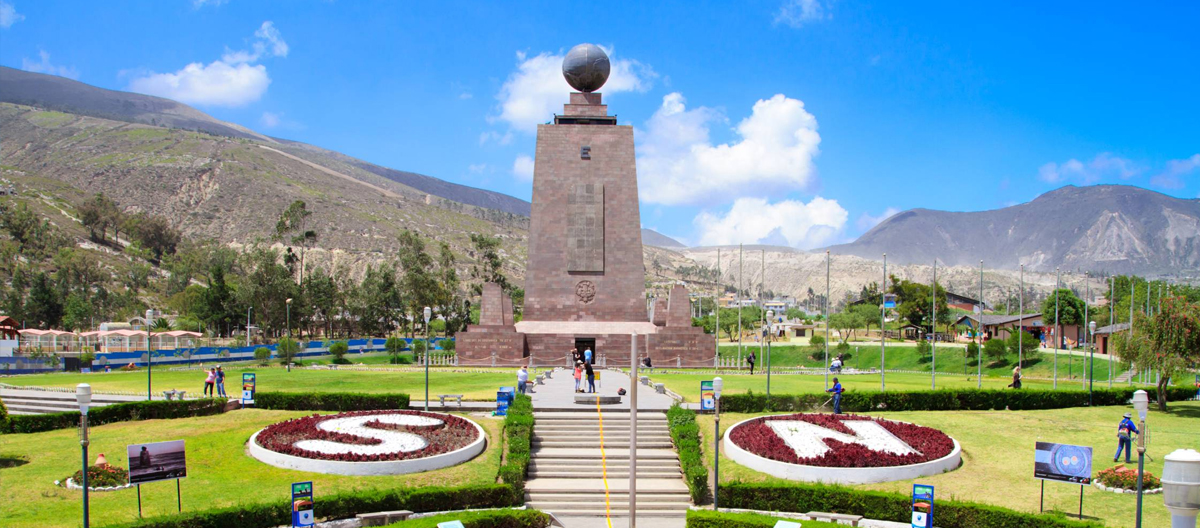 Benefits of life in Ecuador
With a diverse landscape that encompasses the Amazon jungle, Andean highlands, and the wildlife-rich Galápagos Islands, Ecuador offers a unique living experience that is both enchanting and invigorating. This South American country is renowned for its rich cultural history, vibrant traditions, and a welcoming local population that is as diverse as its geography.
Ecuador boasts an affordable cost of living, making it an ideal destination for those seeking high-quality life without the high price tag. Healthcare is inexpensive yet highly rated, with many top-notch facilities found throughout the country. Additionally, the country's use of the US dollar as its official currency eliminates exchange-rate concerns for American expatriates.
For nature enthusiasts, Ecuador is a paradise. With its diverse ecosystems, from cloud forests to beautiful beaches, and the stunning Andes Mountains, outdoor adventures are abundant.
Food connoisseurs will relish the variety of fresh, locally sourced cuisine available in Ecuador. Seafood, fruits, and vegetables are all plentiful, and the nation's signature dishes are a delightful exploration of its rich cultural heritage.
Finally, the warmth and friendliness of the Ecuadorian people make settling down here a joy. Their welcoming spirit, combined with the country's ease of visa processes and regulations, contributes to Ecuador's growing reputation as a prime destination for those seeking a second nationality or residency.
Rich Cultural Heritage & Diversity
High-Quality, Affordable Healthcare
Diverse Ecosystems for Nature Enthusiasts
Affordable Cost of Living
Fresh, Locally Sourced Cuisine
Friendly & Welcoming Locals
Favourable Visa Processes & Regulations for Expats
Proximity to the United States for Easy Travel
Access to a Multitude of Outdoor Activities
Study, Work and Live in Ecuador
EDUCATIONAL SYSTEM
Studying in Ecuador presents a wealth of opportunities for students, both academically and culturally. Its educational institutions are recognized for their high quality and diverse offerings, accommodating a broad range of interests and career aspirations. Many universities in Ecuador offer a variety of programs in English, making it an attractive destination for international students.
Ecuador is an exceptional place to study subjects such as ecology, biology, and environmental sciences due to its unique biodiversity. With the Amazon Rainforest, Andean Highlands, and Galápagos Islands within reach, students have the opportunity for hands-on learning in some of the world's most diverse ecosystems.
Beyond the classroom, students will find the cost of living in Ecuador to be quite affordable. This extends to everything from housing and food to transportation and entertainment, allowing students to maintain a comfortable lifestyle on a budget.
Studying in Ecuador also provides the chance to immerse oneself in a rich, multicultural environment. Ecuador's history is a blend of Indigenous, Spanish, African, and Asian cultures, each of which has left its mark on the country's traditions, language, and food. This cultural richness enhances the overall study experience and provides a broader worldview.
Finally, Ecuadorian people are known for their friendliness and hospitality. This welcoming atmosphere, coupled with the country's safety and stability, makes Ecuador a comfortable and enriching place for international students to live and study.
EMPLOYMENT OPPORTUNITIES
Working in Ecuador provides numerous advantages, from its thriving economy to its rich cultural diversity. As a country known for its robust sectors in agriculture, petroleum, and manufacturing, among others, Ecuador offers a variety of career opportunities for both local and international professionals.
One of the most appealing aspects of working in Ecuador is the high quality of life coupled with a lower cost of living compared to many Western countries. Housing, healthcare, transportation, and daily necessities are more affordable, making it possible for individuals to enjoy a comfortable lifestyle.
Ecuador's geographical diversity also makes it a fascinating place to work. From the bustling city life in Quito and Guayaquil to the serene landscapes of the Andes and the coastal regions, there's a place for everyone's preference. Additionally, the country's focus on environmental conservation provides unique opportunities for those interested in eco-friendly and sustainable industries.
The work culture in Ecuador is one of respect and camaraderie, with an emphasis on family values and balance between work and life. This makes the work environment pleasant and cooperative, promoting productivity and job satisfaction.
Working in Ecuador also allows for immersive language learning. While Spanish is the official language, most businesses operate bilingually, with English being the second language. This offers a great opportunity for non-Spanish speakers to learn the language in a real-life context.
Finally, Ecuador's strategic location in South America, with good transport links and the same time zone as the U.S. (EST), makes it easier for international business transactions and travel. Whether you're looking for professional development or a lifestyle change, working in Ecuador offers an experience full of benefits.
ECONOMIC ADVANTAGES AND OPPORTUNITIES
Ecuador's growing economy offers a myriad of opportunities for individuals looking to start a business or work remotely as digital nomads. The country boasts a robust business environment supported by a diverse range of sectors such as agriculture, manufacturing, and oil. This is complemented by government policies aimed at attracting foreign investment, making it a fertile ground for entrepreneurial ventures. For digital nomads, Ecuador offers affordable high-speed internet and co-working spaces in urban centres like Quito and Guayaquil, making it easy to work remotely.
BEAUTIFUL PLACES AND FAVORABLE CLIMATE
Ecuador is a country of unrivalled natural beauty. From the stunning Andes Mountains to the Pacific coastline, the Amazon Rainforest, and the world-renowned Galápagos Islands, there is no shortage of breathtaking landscapes. This diverse geography offers residents an array of outdoor activities such as hiking, surfing, bird-watching, and more. Ecuador's climate is equally diverse, with tropical coastal areas, temperate mountain regions, and a humid rainforest climate in the Amazon basin. Despite the variation, the country's location on the equator ensures a relatively stable, year-round climate, making it ideal for those seeking a life of endless spring.
PUBLIC SERVICES
Ecuador's public services are continually improving, providing residents with quality infrastructure and utilities. The country's transport system is comprehensive and inexpensive, with an extensive network of buses and taxis, along with a growing number of urban cycling paths. Water and electricity are generally reliable, and the government is investing in renewable energy sources, making Ecuador a leader in environmental sustainability in the region.
HEALTHCARE SYSTEM
Healthcare in Ecuador is both affordable and high-quality. The country offers a mix of public and private healthcare facilities, with numerous hospitals and clinics equipped with modern medical technology. Ecuador has been investing significantly in its healthcare sector, aiming to provide excellent medical services to all residents. For retirees and those with chronic health conditions, this emphasis on accessible, quality healthcare can be a significant factor in choosing to live in Ecuador.
ACCOMMODATION AND REAL ESTATE INVESTMENT
The real estate market in Ecuador offers significant potential for investment. Property prices are considerably lower than in many Western countries, and foreign property ownership is straightforward, with no restrictions for non-residents. Whether you're looking for a beachfront condo, a city apartment, or a country villa, there are options to suit various lifestyles and budgets. Additionally, the demand for rental properties, particularly in popular expat areas, means investing in real estate could provide a profitable income stream.
RETIREMENT IN ECUADOR
Ecuador has become an increasingly popular destination for retirees due to its affordable cost of living, quality healthcare, and stunning natural beauty. The country offers a relaxed pace of life, and with the US dollar as its official currency, there are no exchange rate concerns for American retirees. Ecuador also has a specific retiree visa, the Pensioner Visa, which is accessible with proof of a stable income source like a pension.
LUCRATIVE POTENTIAL OF LIVING IN ECUADOR
Considering these factors, living in Ecuador can be an incredibly lucrative decision. The low cost of living combined with high-quality amenities allows for a comfortable lifestyle that could be unaffordable in other countries. For entrepreneurs and investors, the healthy economy and supportive government policies present profitable opportunities. Digital nomads can enjoy a flexible and adventurous lifestyle, blending work and leisure in an idyllic setting. And for retirees, Ecuador offers a peaceful, affordable haven with all the necessary amenities for a comfortable and fulfilling life.
VISA REQUIREMENTS AND IMMIGRATION LAWS
Ecuador's immigration laws are designed to be welcoming to foreigners, making the process of obtaining a visa relatively straightforward. Various visa options are available depending on an individual's circumstances. These include the Professional Visa for those with a recognized university degree, the Investor Visa for those making a significant investment in the country (including real estate), and the aforementioned Pensioner Visa for retirees with a stable income.
The country also offers a Temporary Resident Visa, which allows individuals to live in Ecuador for up to two years, and can be renewed. After residing in the country for a certain period, one may apply for a Permanent Resident Visa. It's worth noting that while visa requirements can change, Ecuador's government generally maintains an open and welcoming policy towards foreigners seeking to reside in the country.
Ecuador has positioned itself as a welcoming, diverse, and economically vibrant country that offers numerous benefits for expats, digital nomads, retirees, and investors. With its affordable cost of living, robust economy, and beautiful landscapes, it is an increasingly popular choice for those looking for a high-quality life abroad. Whether your interests lie in starting a business, investing in real estate, retiring in a beautiful location, or simply experiencing a new culture and way of life, Ecuador has plenty to offer. Its friendly immigration policies further enhance its attractiveness, making the process of moving to and living in Ecuador an appealing proposition for individuals from around the globe.
At VIP Visa, we pride ourselves on our years of experience in helping clients navigate the complex process of obtaining visas, residencies, and second nationalities or passports. If you are considering a visit or moving to Ecuador, we are here to guide you through the process. Our team of experts will ensure that you have all the necessary information and support to make your dream come true. Please see below for more information about our visa categories and let us help you embark on your new journey!