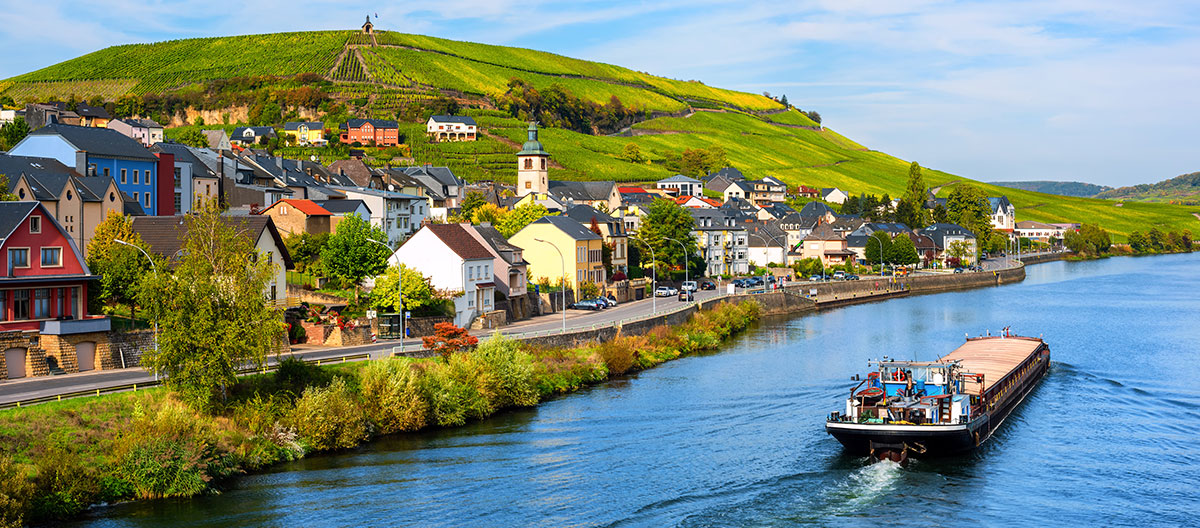 Benefits of life in Luxembourg
Luxembourg, a small yet dynamic nation nestled in the heart of Europe, presents a myriad of opportunities for those seeking an exceptional quality of life. Boasting a diverse population, it is a cosmopolitan country where tradition and modernity seamlessly blend.
The country's robust economy is one of the wealthiest in the world, benefiting from a strong focus on finance, high-tech industries, and European Union institutions. This economic stability guarantees high living standards and provides abundant opportunities for business and work.
Luxembourg is recognized globally for its excellent education system and high-quality healthcare services. The country provides free education, including international schooling, which fosters an environment of academic excellence and multicultural understanding. Healthcare services are comprehensive and of a high standard, ensuring the wellbeing of residents.
Luxembourg's natural beauty is astonishing. It is characterized by lush forests, charming villages, and gently rolling hills, which offer ample opportunities for outdoor activities. The country's rich cultural heritage is manifest in its historic castles and fortifications, while its cosmopolitan cities offer vibrant nightlife, exquisite cuisine, and shopping experiences.
Language diversity is another strength of Luxembourg. Most Luxembourgish people are trilingual, speaking German, French, and Luxembourgish. This linguistic diversity fosters a culture of openness and understanding, making it easy for expatriates to integrate.
In conclusion, Luxembourg provides an unbeatable combination of economic stability, high living standards, quality education and healthcare, cultural richness, and natural beauty.
Robust Economy with Numerous Opportunities
High Living Standards Backed by a Strong Economy
Free, High-Quality Education Including Intl' Schools
Excellent Healthcare System
Beautiful Landscapes with a Range of Activities
Rich Cultural Heritage & Vibrant Urban Life
One of the Safest Countries in the World
Ideal for Travel within the Europe
Friendly & Welcoming Locals, Easy to Integrate
Study, Work and Live in Luxembourg
EDUCATIONAL SYSTEM
Studying in Luxembourg offers a unique opportunity to experience a multicultural educational environment in the heart of Europe. The country hosts students from all over the world, encouraging a rich exchange of cultures, languages, and ideas.
Luxembourg's education system is recognized for its high standards and commitment to innovation. Its universities and institutions offer a wide range of programs in various fields, including finance, European law, information technology, and engineering. Many of these programs are taught in English, in addition to French and German, making it an attractive destination for international students.
The University of Luxembourg, the country's primary higher education institution, is a multilingual, internationally oriented research university. It offers students the unique opportunity to study in a forward-thinking institution that emphasizes research, business partnerships, and interdisciplinary studies.
Another significant benefit is the country's strategic location. Being in the center of Europe, it provides students with the perfect springboard to explore other European countries. This proximity to several European Union institutions also offers students excellent opportunities for internships and job placements.
The cost of living and studying in Luxembourg is also relatively affordable compared to other Western European countries. The government provides financial aid opportunities to both local and international students, further enhancing its appeal as a study destination.
In conclusion, the benefits of studying in Luxembourg include high-quality education, a multilingual and multicultural environment, strategic location, and affordability. It's an opportunity to not only gain a globally recognized degree but also to experience life in one of Europe's most vibrant and diverse countries.
EMPLOYMENT OPPORTUNITIES
Working in Luxembourg comes with a host of benefits that make it an attractive destination for international professionals. The country's robust economy, driven by its strong finance and technology sectors, offers a wealth of job opportunities. Luxembourg is home to many multinational corporations and European Union institutions, creating an environment rich with professional possibilities.
The country is renowned for its high standard of living and strong social security system. Workers in Luxembourg enjoy competitive salaries, excellent working conditions, and a good work-life balance. The government is also committed to protecting workers' rights, ensuring fair treatment and job security.
Luxembourg's multicultural, multilingual society makes it easy for foreign professionals to fit in. Most people speak English, in addition to French, German, and Luxembourgish, facilitating communication in the workplace.
Being in the heart of Europe, Luxembourg provides a unique opportunity for travel and exploration. Its central location allows for easy travel to other European cities, a great perk for individuals who enjoy discovering new places during their free time.
Additionally, the country's education system is top-notch, making it a fantastic place for individuals with families. Children can benefit from high-quality education, often in multiple languages, preparing them for a globalized world.
In summary, working in Luxembourg offers high earning potential, excellent working conditions, cultural diversity, and ease of travel. Coupled with a high standard of living and quality education for family members, Luxembourg presents a comprehensive package for international professionals.
ECONOMIC ADVANTAGES AND BUSINESS OPPORTUNITIES
Luxembourg, a vibrant nation at the heart of Europe, is an economic powerhouse. Known for its robust economy, it's among the wealthiest countries globally and boasts a high GDP per capita. Its strong economy is underpinned by a thriving financial sector, significant investments in high-tech industries, and the presence of European Union institutions.
For entrepreneurs and digital nomads, Luxembourg presents a conducive environment for business. The government actively promotes innovation and entrepreneurship, with multiple incentives and support structures in place. The country's digital infrastructure is top-notch, offering high-speed internet connectivity that digital nomads would find attractive.
NATURAL BEAUTY, CLIMATE, AND WEATHER
The natural allure of Luxembourg is undeniable. From verdant forests and rolling hills to picturesque villages and historic landmarks, the country offers an abundance of beautiful locales. Its moderate climate, with warm summers and mild winters, makes outdoor activities possible throughout the year.
Luxembourg is also committed to sustainability, with a significant portion of its territory declared as nature reserves. The Moselle wine region, the Ardennes, and the Mullerthal – often referred to as Luxembourg's Little Switzerland, are just a few of the many enchanting places to explore.
PUBLIC SERVICES
Luxembourg's public services are highly efficient and reliable. The country's public transportation network is extensive, providing easy access to all corners of the country. Moreover, public transportation within the country is free, significantly reducing the cost of living.
The education system in Luxembourg is of a high standard, with a strong emphasis on multilingualism. Public education is free, and there are also numerous international schools catering to the diverse expatriate community.
HEALTHCARE BENEFITS
The healthcare system in Luxembourg is world-class, offering comprehensive coverage to all residents. The system is funded through social security contributions and ensures access to a wide range of medical services. In addition to its excellent public healthcare, Luxembourg has numerous top-quality private healthcare facilities.
ACCOMMODATION AND REAL ESTATE INVESTMENT
Luxembourg offers a wide range of housing options to suit different lifestyles and budgets. From modern apartments in the city to charming houses in the countryside, there's something for everyone.
The real estate market in Luxembourg is stable and has consistently demonstrated growth, making it an attractive investment. The government provides attractive incentives for property ownership, including tax benefits. Moreover, the robust demand for rental properties, driven by the influx of expats, ensures a good return on investment.
RETIREMENT AND LIVING IN LUXEMBOURG FOR FOREIGNERS
For foreigners, Luxembourg is a great place to retire. The high standard of living, efficient public services, and excellent healthcare system make it an ideal choice. In addition, its safety, tranquillity, and natural beauty add to the quality of life.
The country's multicultural society and the general proficiency in English make integration easier for foreigners. Luxembourg's location at the heart of Europe also allows retirees to travel and explore the continent with ease.
LUCRATIVE OPPORTUNITIES
The benefits of living in Luxembourg are not just limited to a high standard of living. The opportunities for financial growth and wealth creation are significant. Whether it's by starting a business, working for top multinational companies, investing in real estate, or simply by taking advantage of the high-quality free public services, residents stand to gain considerably.
Moreover, the country's stable political environment, strong economy, and commitment to sustainability ensure that these opportunities are not fleeting but built to last.
VISA REQUIREMENTS AND IMMIGRATION LAWS
Luxembourg has a friendly and straightforward immigration policy. EU/EEA/Swiss nationals can live and work in Luxembourg without a visa. Non-EU/EEA/Swiss nationals, however, require a residence permit.
For those seeking to work in Luxembourg, a work permit is typically required before applying for a long-stay visa. Digital nomads, self-employed individuals, and entrepreneurs can apply for a residence permit for self-employed workers, provided they can demonstrate their business's viability.
The process for student visas is also straightforward. Prospective students need to secure a place at a Luxembourg educational institution, after which they can apply for a residence permit for study purposes.
For retirees from non-EU/EEA countries, they would need to demonstrate that they have sufficient resources to support themselves without needing public funds and have comprehensive health insurance. Once these conditions are satisfied, they can apply for a residence permit for private reasons.
In summary, Luxembourg's visa and immigration laws are designed to be as inclusive as possible, encouraging a diverse range of people to make the country their home. Whether you are a digital nomad, an entrepreneur, a student, a job seeker, or a retiree, Luxembourg has a place for you.
Living in Luxembourg offers numerous benefits, from economic opportunities to high-quality public services, excellent healthcare, investment potentials, and an enriching life for foreigners. Its visa requirements and immigration laws are also accommodating, making it an attractive destination for people from all walks of life. With its commitment to sustainability, political stability, and continual economic growth, Luxembourg stands as a lucrative choice for those seeking a bright future.
At VIP Visa, we pride ourselves on our years of experience in helping clients navigate the complex process of obtaining visas, residencies, and second nationalities or passports. If you are considering a visit or moving to Luxembourg, we are here to guide you through the process. Our team of experts will ensure that you have all the necessary information and support to make your dream come true. Please see below for more information about our visa categories and let us help you embark on your new journey!