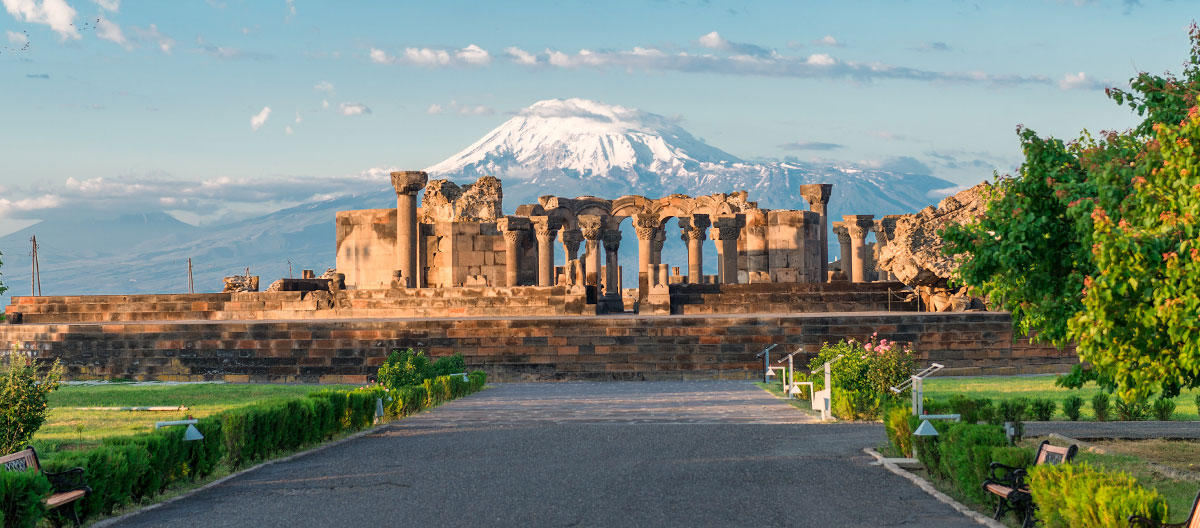 Benefits of life in Armenia
Armenia, a hidden gem nestled in the crossroads of Asia and Europe, offers a unique blend of old-world charm and modern living. Life in this country is a captivating interplay of rich history, breathtaking natural beauty, and promising growth opportunities.
Armenia boasts an incredible historical heritage. As one of the oldest civilizations in the world, the country is a treasure trove of ancient monasteries, archaeological sites, and museums. Living in Armenia provides a unique opportunity to immerse oneself in this rich tapestry of history and culture that permeates every corner of the country. The country's natural beauty is unparalleled, with stunning landscapes ranging from the majestic peaks of Mount Ararat to the serene beauty of Lake Sevan. This presents a myriad of outdoor recreational activities such as hiking, skiing, and bird watching.
Armenia's people are known for their warm hospitality and strong sense of community. The country's safe and family-friendly environment makes it an ideal place for raising children.
Armenia has a burgeoning economy with burgeoning sectors such as IT, agriculture, and tourism. The government's pro-business policies and support for innovation have made Armenia an attractive destination for entrepreneurs and investors. The cost of living is relatively low compared to many Western countries, without compromising on the quality of life. Living in Armenia also means enjoying its vibrant food and wine culture. The country is renowned for its delicious, fresh, and organic food, as well as its world-class wines and brandies.
Rich Historical & Cultural Heritage
Breathtaking Natural Landscapes
Warm & Welcoming Locals
Safe & Family-Friendly Environment
Good Educational & Economic Opportunities
Low Cost of Living Compared to Western Countries
Vibrant Food & Wine Culture ft. Organic Produce
Excellent Healthcare System
Study, Work and Live in Armenia
EDUCATIONAL SYSTEM
Studying in Armenia comes with a plethora of advantages, starting with its high-quality education system. Armenian universities are recognized for their excellence in various fields such as Information Technology, Medicine, and Engineering. The country prides itself on its long academic tradition and continued commitment to modern, research-oriented education, making it an ideal destination for students aiming for academic and career advancement.
Language will not be a barrier in Armenia. Many universities offer courses in English, Russian, and Armenian, catering to international students from around the globe. For those seeking to learn a new language, studying in Armenia presents an excellent opportunity to immerse oneself in the Armenian language and culture.
Armenia's low cost of living is another significant benefit for students. This, coupled with the availability of affordable education, makes Armenia a highly attractive study destination. Many universities also offer scholarships and financial aid, further easing the financial burden on students.
Armenia offers a unique blend of history, culture, and nature. Students can enrich their study experience by exploring ancient monasteries, hiking in beautiful landscapes, or partaking in the vibrant Armenian food and music scene.
Lastly, studying in Armenia offers a gateway to both Europe and Asia, given its strategic location. This provides students with broader perspectives and opportunities for international networking. In essence, studying in Armenia offers a comprehensive package of quality education, affordable living, cultural richness, and international exposure, promising an enriching and rewarding study experience.
EMPLOYMENT OPPORTUNITIES
Working in Armenia offers numerous benefits, starting with a diverse and growing economy. The country has seen rapid growth in sectors such as Information Technology, Tourism, and Agriculture, presenting ample job opportunities for both locals and expats. The government's commitment to fostering a pro-business environment has resulted in policies and incentives that attract foreign investment and stimulate job creation.
Armenia is recognized for its highly skilled and educated workforce. Employers value the strong work ethic, adaptability, and bilingual or even trilingual capabilities (Armenian, Russian, and English) of Armenian professionals. This environment encourages personal growth and skill development, making it a fertile ground for career advancement.
The cost of living in Armenia is relatively low compared to many Western countries. This means your earnings can stretch further, allowing for a comfortable lifestyle. Moreover, Armenia's robust healthcare system and good standard of living contribute to a healthy work-life balance.
Armenia's rich history and culture, coupled with its stunning natural landscapes, make it a truly unique place to live and work. After work, you can explore the country's historic sites, enjoy its vibrant food and wine culture, or indulge in outdoor activities in its beautiful natural settings.
Lastly, Armenia's strategic location at the crossroads of Europe and Asia is beneficial for business and networking. It opens up opportunities for collaborations and connections with both continents, potentially expanding your professional horizon. In essence, working in Armenia offers an enticing mix of professional growth, affordable living, cultural immersion, and international exposure. It's an excellent choice for those seeking a rewarding and enriching work experience.
ECONOMIC ADVANTAGES AND BUSINESS OPPORTUNITIES
Armenia, with its dynamic economy and strategic location, presents a myriad of business opportunities. The country has witnessed steady economic growth over the past few years, driven primarily by sectors such as information technology, tourism, and agriculture. The government's commitment to fostering a pro-business environment has resulted in numerous incentives for both local and foreign investors, encouraging entrepreneurship and innovation.
For digital nomads and those looking to start a new business, Armenia offers a vibrant, tech-savvy, and multilingual workforce. The country's growing IT sector and its reputation as a regional tech hub make it an appealing destination for those in the digital economy. Furthermore, the cost of living and doing business in Armenia is significantly lower compared to Western countries, which can be a boon for start-ups and small businesses.
NATURAL BEAUTY AND CLIMATE
Armenia is an enchanting blend of stunning landscapes and historical sites. From the snow-capped peaks of Mount Ararat and the tranquil waters of Lake Sevan to the verdant Dilijan National Park, the country's natural beauty is truly captivating. This diverse environment provides ample opportunities for outdoor activities such as hiking, skiing, bird watching, and more, making Armenia a haven for nature lovers.
The country enjoys a temperate continental climate, characterized by hot, dry summers and cold winters. The four distinct seasons each offer their own unique charm and outdoor opportunities, making Armenia an attractive destination throughout the year.
PUBLIC SERVICES
Armenia's public services are efficient and well-organized. The country boasts a reliable and affordable public transportation system, with a network of buses, minibuses, and taxis that ensure easy navigation within cities and across the country. The government's commitment to continual infrastructure development promises a steady improvement in the quality and accessibility of these services.
HEALTHCARE SYSTEM
Armenia's healthcare system is another key benefit. The country is known for its highly skilled medical professionals and advanced healthcare facilities. The government has shown a sustained focus on healthcare development and reform, contributing to the potential growth and improvement of this sector. Additionally, the cost of healthcare services in Armenia is generally lower than in many Western countries, without compromising on the quality of care.
ACCOMMODATION AND REAL ESTATE INVESTMENT
The real estate market in Armenia offers a range of options to suit different needs and budgets. From modern apartments in the bustling capital city of Yerevan to traditional houses in peaceful rural areas, the country's diverse housing options make it easy to find your ideal home.
The affordability of property in Armenia, coupled with the steady appreciation in value, presents a lucrative opportunity for real estate investment. Both locals and foreigners can buy property in Armenia, and the process is straightforward and transparent, making it an attractive destination for property investors.
RETIREMENT AND LIVING FOR FOREIGNERS
Armenia is increasingly becoming a popular choice for retirees and expats. The country's warm hospitality, safe environment, and rich cultural heritage offer an enriching living experience. The lower cost of living allows for a comfortable lifestyle, even on a modest pension or income.
Furthermore, Armenia's vibrant food and wine culture, its plethora of historical sites, and its beautiful natural landscapes ensure that there's always something to see or do. This, combined with the country's slow-paced and relaxed lifestyle, makes Armenia an ideal destination for a fulfilling and enjoyable retirement.
VISA REQUIREMENTS AND IMMIGRATION LAWS
Armenia maintains relatively liberal visa and immigration policies, further enhancing its appeal as a destination for living, working, and investing. Citizens of many countries can enter Armenia visa-free for up to 180 days per year, while others need to obtain a visa.
At VIP Visa, we pride ourselves on our years of experience in helping clients navigate the complex process of obtaining visas, residencies, and second nationalities or passports. If you are considering a visit or moving to Armenia, we are here to guide you through the process. Our team of experts will ensure that you have all the necessary information and support to make your dream come true. See below to find more about visa categories and let us help you embark on your new journey!
Apply Now