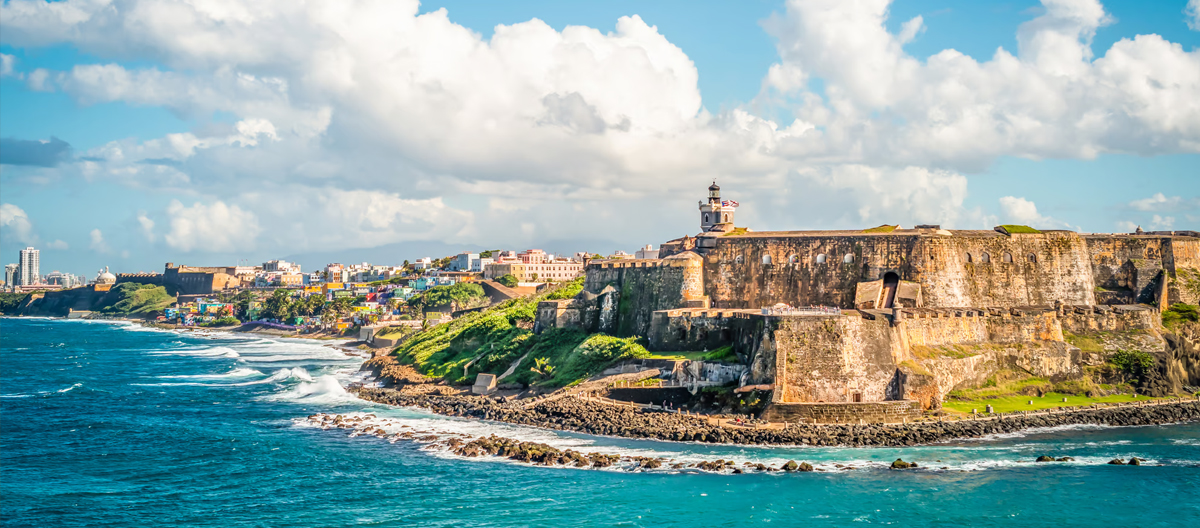 Benefits of life in Puerto Rico
Living in Puerto Rico is akin to embracing a beautiful amalgamation of the modern and the traditional, the tranquil and the vibrant. It's a chance to immerse yourself in a rich, diverse culture that represents a tapestry of Spanish, Taino, and African influences. There's an immense joy in strolling through the cobblestone streets of Old San Juan, admiring its colorful colonial architecture, and then transitioning to the urban, contemporary cityscape of modern districts.
Puerto Rico also stands out for its robust economy, which provides ample business opportunities for professionals, investors, and entrepreneurs. The territory's beneficial tax incentives such as Acts 20 and 22 are especially appealing, encouraging new businesses while simultaneously offering considerable tax benefits for residents.
Moreover, Puerto Rico offers the comfort of a tropical paradise with its pristine beaches, lush rainforests, and majestic mountains. The island's year-round warm climate, paired with its easy accessibility and convenience of the U.S. legal framework, makes living here a unique experience that seamlessly combines island life with modern amenities.
The gastronomy of Puerto Rico is yet another highlight. The local cuisine, or 'cocina criolla', provides a blend of mouth-watering flavors and techniques, with a diverse array of fresh local produce and seafood at its core.
Access to a High-Quality Healthcare System
An Education System that Follows the US Curriculum
No Passport Needed for US Citizens
Lower Cost of Living Compared to Many Countries
Natural Beauty with Beaches & Tropical Forests
Rich Cultural Heritage & a Vibrant Arts Scene
Exceptional Gastronomic Experiences
Study, Work and Live in Puerto Rico
EDUCATIONAL SYSTEM
Puerto Rico offers a compelling and enriching study environment that blends academic excellence, a culturally diverse environment, and idyllic tropical surroundings. With several reputable universities such as the University of Puerto Rico, Inter American University of Puerto Rico, and the Polytechnic University of Puerto Rico, students are assured access to a high-quality education that aligns with U.S. standards.
One of the unique advantages of studying in Puerto Rico is the bilingual education system. Classes are primarily taught in Spanish, with English being the second language, providing an excellent opportunity to become bilingual - an invaluable skill in the global job market.
The island's cultural richness adds another dimension to the educational experience. Students have the chance to immerse themselves in Puerto Rico's vibrant blend of Taino, Spanish, and African cultures, allowing for an enhanced understanding of global diversity.
Furthermore, Puerto Rico's affordable cost of living when compared to many U.S. mainland cities makes it a budget-friendly destination for students. Additionally, as a U.S. territory, students from the U.S. don't need a visa to study here, simplifying the process and making it a hassle-free choice for higher education.
Lastly, the island's stunning natural landscapes, warm climate, and friendly locals provide a relaxed and stimulating environment conducive to academic success and personal growth. Studying in Puerto Rico offers students a unique blend of high-quality education, cultural immersion, and a lifetime of memories.
EMPLOYMENT OPPORTUNITIES
Working in Puerto Rico provides a unique intersection of professional growth, advantageous tax benefits, and an enhanced lifestyle in a tropical paradise. As a U.S. territory, Puerto Rico provides the comfort of operating within the U.S. legal framework, making it an enticing option for those seeking a familiar but distinct working environment.
A major benefit of working in Puerto Rico is the island's favourable tax incentives. Under Acts 20 and 22, employees and businesses enjoy significant tax advantages. Individual investors can gain from substantial reductions in income taxes on long-term capital gains, dividends, and interest income. Businesses, particularly in the service sector, can benefit from a 4% corporate tax rate and 100% tax-exempt dividends.
The workforce in Puerto Rico is largely bilingual and highly educated, providing a stimulating professional environment. The island's geographical location also lends itself to convenient travel within the Caribbean and to the mainland U.S., enhancing business connectivity.
Living and working in Puerto Rico means you get to enjoy the island's rich culture, delightful cuisine, and beautiful natural environment daily. It offers a work-life balance that is unparalleled, with the ability to transition from a busy day at work to relaxing on a beach, hiking in a forest, or indulging in the local gastronomy.
Lastly, Puerto Rico's cost of living is generally lower than many U.S. mainland cities, enabling a higher quality of life. The prospect of working in Puerto Rico is not just about a job; it's about experiencing an enriching lifestyle that harmonizes work, culture, and nature.
ECONOMIC ADVANTAGES
Puerto Rico stands out as a fertile ground for those who are eager to start a new business or for digital nomads looking for a fresh start. A significant draw for entrepreneurs and investors is the island's beneficial tax incentives. Under Acts 20 and 22, Puerto Rico provides significant tax advantages for new businesses and individual investors. This includes substantial reductions in income taxes on long-term capital gains, dividends, and interest income for individuals. Businesses, particularly in the service sector, can benefit from a 4% corporate tax rate and 100% tax-exempt dividends. These enticing fiscal incentives can reduce operating costs and increase profitability.
As a U.S. territory, Puerto Rico operates under the U.S. legal framework, providing a familiar and stable business environment for entrepreneurs. Additionally, the island boasts a highly educated, largely bilingual workforce, making it an excellent destination for digital nomads seeking a multicultural professional environment.
BEAUTY AND CLIMATE
One cannot talk about Puerto Rico without highlighting its breathtaking natural beauty. With its pristine beaches, lush rainforests, and majestic mountains, Puerto Rico truly is a tropical paradise. Living here provides daily access to these natural wonders, making it an excellent location for those who appreciate outdoor activities or simply enjoy picturesque surroundings.
Puerto Rico's climate is another attractive factor. The island enjoys a warm, tropical climate year-round, with an average temperature of around 80 degrees Fahrenheit. This warm, sunny weather not only encourages a vibrant outdoor lifestyle but also offers health benefits such as increased Vitamin D levels and improved mood.
PUBLIC SERVICES
Public services in Puerto Rico are on par with those found in many U.S. mainland states. The education system follows the U.S. curriculum, offering both public and private options, along with several prestigious universities. The island's education system emphasizes bilingual learning, providing an excellent opportunity for residents to become proficient in both Spanish and English.
HEALTHCARE POTENTIAL
Puerto Rico's healthcare system provides a high standard of care, with modern facilities and highly trained medical professionals. The island has a number of hospitals accredited by the Joint Commission, an independent organization that ensures healthcare quality in the U.S. As a U.S. territory, Puerto Rico also follows the U.S. health regulations and standards, providing residents with peace of mind regarding their healthcare.
ACCOMMODATION AND REAL ESTATE INVESTMENT
The real estate market in Puerto Rico offers a broad spectrum of options, from city apartments to beachfront properties, catering to diverse preferences and budgets. While the cost of living and property prices are generally lower than many U.S. mainland cities, the island's real estate market presents a promising opportunity for investment. Its growing tourism industry and the rising trend of remote work make it an attractive location for property rental businesses.
RETIREMENT AND LIVING FOR FOREIGNERS
With its affordable cost of living, robust healthcare system, warm climate, and vibrant culture, Puerto Rico is an attractive destination for retirees. Its tax incentives also extend to retirement income, further enhancing its appeal for those seeking a relaxed and financially advantageous retirement.
For foreigners, living in Puerto Rico provides the opportunity to immerse themselves in a rich, multicultural environment while enjoying the conveniences of U.S. territory. The island's warm, welcoming nature extends to its people, who are known for their friendliness and hospitality.
LUCRATIVE LIVING
Living in Puerto Rico presents a holistic, lucrative experience. Its financial incentives make it an excellent location for entrepreneurs, investors, and retirees. Simultaneously, the island's natural beauty, cultural richness, and high standard of public services enhance the quality of life. Whether you're a businessperson seeking a tax-friendly environment, a digital nomad craving a multicultural professional experience, or a retiree looking for a tropical paradise to unwind, Puerto Rico can cater to your needs and exceed your expectations.
VISA REQUIREMENTS AND IMMIGRATION LAWS
As a U.S. territory, Puerto Rico follows U.S. immigration laws. Therefore, U.S. citizens can freely enter and live in Puerto Rico without needing a visa. Non-U.S. citizens, however, need to abide by the same immigration regulations as they would if moving to the U.S. mainland. This typically involves obtaining an appropriate visa, such as a work visa for employees or an investor visa for business owners. It's crucial to consult with an immigration expert to understand the specific requirements based on individual circumstances. At VIP Visa, we are dedicated to providing such expert guidance, making the transition to living in Puerto Rico as smooth and hassle-free as possible.
At VIP Visa, we pride ourselves on our years of experience in helping clients navigate the complex process of obtaining visas, residencies, and second nationalities or passports. If you are considering a visit or moving to Puerto Rico, we are here to guide you through the process. Our team of experts will ensure that you have all the necessary information and support to make your dream come true. See below to find more about visa categories and let us help you embark on your new journey!