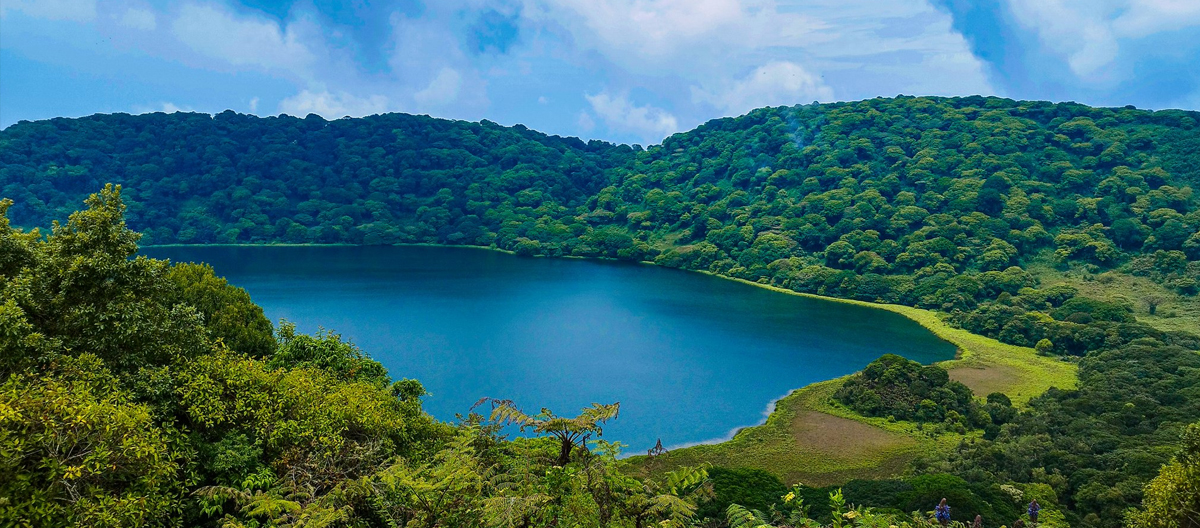 Benefits of life in Guinea
Guinea, a dynamic country located on the western coast of Africa, offers a compelling blend of rich history, diverse cultures, abundant natural resources, and captivating natural beauty that makes it a great place to live or visit. This vibrant nation is full of potential and is especially known for its warmth and hospitality.
Guinea's ethnic diversity brings together a wide array of traditions, festivities, and cuisines that create a colourful social tapestry. You'll always find something to celebrate and enjoy in this lively country. Moreover, the official language, French, provides a gateway to a host of Francophone cultures and opportunities around the globe.
The country is blessed with an abundance of natural resources, including bauxite, gold, diamonds, and iron ore, that contribute to its steadily growing economy. This rich resource base offers plenty of opportunities for business, investment, and employment. Moreover, the country's strategic location serves as a gateway to other West African markets, making it an ideal base for regional operations.
Guinea's diverse and beautiful landscapes range from white sandy beaches and serene coastal towns to highlands and tropical forests teeming with unique wildlife. This natural beauty not only offers a pleasant living environment but also a wide range of outdoor activities, such as hiking, wildlife spotting, and exploring local crafts and markets in charming rural villages.
In conclusion, the advantages of life in Guinea are many and varied, from cultural richness and economic opportunity to stunning natural beauty and a welcoming community.
Get Exposed to an Array of Traditions & Festivities
Growing Economy & Abundant Natural Resources
Ideal Base for Exploring Other West African Markets
Outdoor Activities Amidst Breathtaking Scenery
Experience the Friendliness & Warmth of the people
Improve your French in an Authentic Environment
Vibrant Historical Background & Heritage
Experience Unique Biodiversity & Tropical Forests
Taste the Unique Flavours of Guinean Food
Experience Relaxed Seaside life in Coastal Towns
Study, Work and Live in Guinea
EDUCATIONAL SYSTEM
Studying in Guinea provides a unique educational experience that extends far beyond the classroom. As an international student, you will have the chance to immerse yourself in a society rich in cultural diversity and historical depth, while also learning in a stimulating academic environment.
Guinea's education system is influenced by the French model, presenting an excellent opportunity to improve your French language skills both academically and in daily interactions. This linguistic proficiency can open doors to further opportunities in the Francophone world.
The country offers a range of programs across different academic fields. In particular, Guinea's universities and research institutions are renowned for their focus on disciplines such as social sciences, agriculture, and natural resource management, reflecting the country's rich cultural heritage and natural resources.
Furthermore, studying in Guinea allows students to gain first-hand knowledge of developing economies, social structures, and political systems. This understanding can provide a unique perspective that is valued in many global industries.
Life in Guinea also presents the chance to engage with a vibrant local culture, explore incredible landscapes, and understand diverse ecosystems. This enriches the learning experience, providing a global perspective that goes hand in hand with academic education.
In summary, studying in Guinea provides a unique combination of academic learning, cultural immersion, language acquisition, and personal growth, offering students a comprehensive education that prepares them for future global challenges.
EMPLOYMENT OPPORTUNITIES
Working in Guinea presents a multitude of unique benefits, stemming from the country's rich natural resources, diverse cultural setting, and a growing economy.
One of the most significant benefits of working in Guinea is the opportunity to engage in sectors tied to its abundant natural resources. The country has vast reserves of bauxite, iron ore, gold, and diamonds, contributing to a thriving mining industry. Also, agriculture, energy, and infrastructure sectors offer considerable potential for professionals.
Guinea's economy is growing steadily, leading to a surge in job opportunities and business prospects. The government's push to diversify the economy and invest in infrastructure development has opened new avenues for foreign investment and business development.
The country is a hub of cultural diversity, offering a rich, immersive experience that can greatly enhance personal growth. Working in such an environment helps develop adaptability and intercultural communication skills, assets that are highly valued in today's globalized world.
Working in Guinea also provides a unique chance to learn French, one of the world's most spoken languages, in an authentic setting. This can broaden professional opportunities across the Francophone world.
Moreover, the cost of living in Guinea is relatively low compared to many other countries, meaning your earnings can stretch further.
Lastly, working in Guinea gives you the opportunity to explore the country's natural beauty, from its breathtaking highlands to its stunning coastlines and wildlife-rich forests.
In summary, working in Guinea provides an opportunity for professional growth, personal development, and cultural immersion, making it an intriguing destination for globally-minded professionals.
ECONOMIC ADVANTAGES
Guinea, rich in natural resources and cultural diversity, has a steadily growing economy that offers many opportunities for entrepreneurs and digital nomads alike. The country's wealth in minerals such as bauxite, iron ore, gold, and diamonds has made it a crucial player in the global mining industry. This abundant resource base not only drives the economy but also opens avenues for businesses and professionals in related sectors.
For digital nomads, the expanding digital infrastructure and the rise in co-working spaces in cities like Conakry offer a conducive environment for remote work. Also, the low cost of living compared to many Western countries allows professionals to maximize their earnings. Moreover, the strategic location of Guinea makes it an ideal gateway to other West African markets, making it attractive for business expansion and investment.
BEAUTY OF NATURE AND CLIMATE
Guinea is a country of incredible natural beauty, from pristine white sandy beaches and serene coastal towns to highlands with breathtaking vistas and dense tropical forests teeming with unique wildlife. Whether you are a nature lover, an adventure enthusiast, or simply someone seeking tranquillity, Guinea has something for everyone.
The country enjoys a tropical climate, with warm temperatures throughout the year. The coastal regions benefit from cool breezes, offering a pleasant, beach-friendly climate. Meanwhile, the highland regions have cooler temperatures, making them ideal for those who prefer a temperate climate.
PUBLIC SERVICES AND HEALTHCARE
Public services in Guinea are continually improving, thanks to government initiatives and international cooperation. The country is investing in infrastructure development, including transportation and digital services, to enhance the quality of life for its residents and attract foreign investment.
The healthcare sector in Guinea is also evolving, with ongoing efforts to improve access and quality of care. Many international NGOs and health organizations are collaborating with the local government to boost healthcare services and infrastructure. Moreover, the relatively low cost of healthcare services is an added advantage for expatriates and locals alike.
ACCOMMODATION AND REAL ESTATE INVESTMENT
When it comes to housing, Guinea offers a range of options to suit different budgets and preferences, from modern apartments in bustling city centres to peaceful homes in coastal towns or rural areas. The cost of accommodation is quite reasonable compared to many Western countries, making it affordable for expats and digital nomads.
In terms of real estate investment, Guinea presents a burgeoning market with promising returns. The growing economy, increasing urbanization, and government initiatives to boost infrastructure development are driving the real estate market, providing lucrative opportunities for investors.
RETIREMENT IN GUINEA
Retiring in Guinea can be a fulfilling experience, thanks to the country's relaxed lifestyle, warm hospitality, beautiful landscapes, and affordable cost of living. The diverse culture and rich history of the country offer endless opportunities for exploration and learning. Moreover, the pleasant climate makes it an attractive destination for those looking to enjoy their retirement years in a warm and welcoming environment.
LUCRATIVENESS OF LIVING IN GUINEA
Living in Guinea can indeed be a lucrative choice. The combination of a growing economy, affordable cost of living, and investment opportunities in sectors like real estate and mining provide substantial financial advantages. Additionally, the chance to immerse oneself in a diverse and vibrant culture while enjoying the country's natural beauty enriches the experience beyond measure.
VISA REQUIREMENTS AND IMMIGRATION LAWS
For foreigners looking to travel, live, work, or invest in Guinea, it's important to be aware of the country's visa requirements and immigration laws. Most foreigners will need a visa to enter Guinea, and the specific requirements can vary depending on your country of origin and the purpose of your visit.
Those who wish to reside in the country long-term or conduct business may need to apply for a specific type of visa or residence permit. The Guinean government is generally welcoming towards foreign investment and skilled professionals, and there are agencies and service providers who can assist with the process of obtaining the necessary permits and complying with local regulations.
In summary, Guinea offers a myriad of benefits for those seeking a rewarding and enriching living experience, whether they are entrepreneurs, digital nomads, retirees, or those simply in search of a new adventure. As with any international move, it's crucial to research thoroughly, prepare well, and ensure you comply with all legal requirements for a smooth and successful transition.
At VIP Visa, we pride ourselves on our years of experience in helping clients navigate the complex process of obtaining visas, residencies, and second nationalities or passports. If you are considering a visit or moving to Guinea, we are here to guide you through the process. Our team of experts will ensure that you have all the necessary information and support to make your dream come true. See below to find more about visa categories and let us help you embark on your new journey!