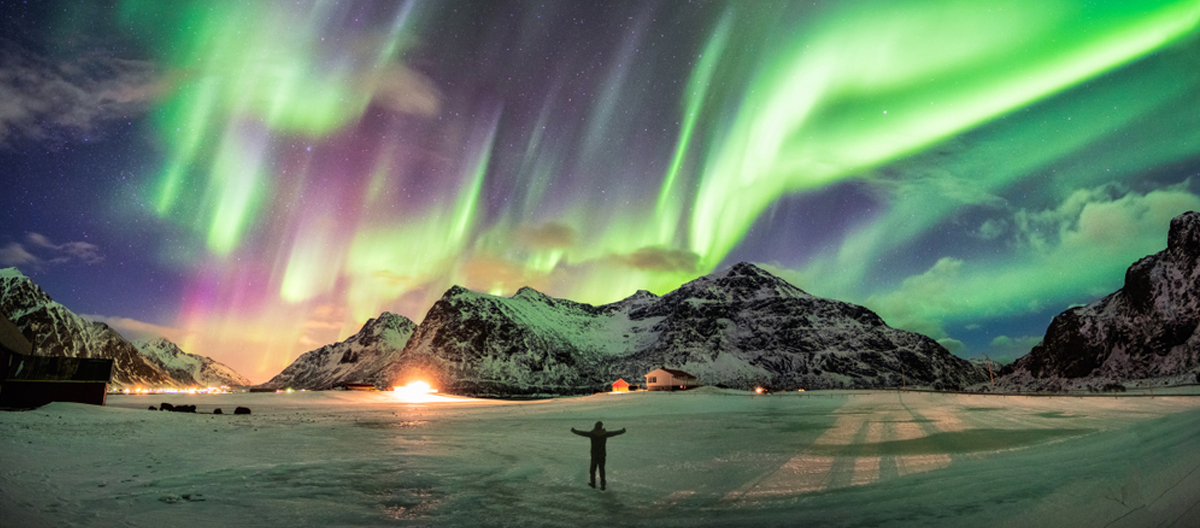 Benefits of life in Finland
Life in Finland offers a myriad of benefits that make it a worthwhile destination for those seeking a new home or an exciting adventure. Topping international charts for safety, education, and quality of life, Finland provides a secure, fulfilling environment that caters to individuals of all walks of life.
Known for its world-class education system, Finland is a land of opportunity for those seeking intellectual growth. The country offers free education for all its residents, from pre-primary to university levels, ensuring everyone has access to quality education. This is a significant advantage for families aiming to secure a prosperous future for their children.
Additionally, Finland is a haven of natural beauty, with stunning landscapes and countless outdoor activities. The country is known for its numerous lakes, forests, and the Northern Lights, offering a serene and rejuvenating environment for nature enthusiasts. This connection with nature significantly contributes to the high quality of life reported by Finnish residents, fostering well-being and peace of mind.
In Finland, social equality and freedom are not mere concepts, but lived realities. The Finnish government ensures a robust social security system, providing everyone with access to healthcare, unemployment benefits, and pensions. Furthermore, Finland consistently ranks high in gender equality and LGBTQ rights, making it a welcoming home for diverse individuals.
In terms of work-life balance, Finland leads by example. With flexible working hours, generous parental leave policies, and a cultural emphasis on leisure and relaxation, Finland allows individuals to maintain a healthy balance between their professional and personal lives, leading to overall happiness and satisfaction.
High Standard of Living & Quality of Life
Known for its Free & High-Quality Education
Enjoy the Tranquility of Lakes & Northern Lights
Strong Social Security System & Healthcare
Excellent Work-Life Balance
One of the Safest Countries Globally
Committed to Gender Equality & LGBTQ Rights
Study, Work and Live in Finland
ECONOMIC ADVANTAGES & BUSINESS OPPORTUNITIES
Finland's economy is robust, innovative, and open, offering a wealth of opportunities for both established businesses and budding entrepreneurs. The country boasts a highly skilled workforce, advanced infrastructure, and a strong emphasis on research and development. The Finnish government actively encourages entrepreneurship and innovation, with a range of financial incentives, support services, and tax benefits available to start-ups.
For digital nomads, Finland is an ideal base. The country has one of the fastest and most reliable internet connections globally, and the government's progressive approach to technology and remote work makes it an appealing destination. Co-working spaces are plentiful, particularly in cities like Helsinki and Tampere, and the robust digital infrastructure allows for seamless remote work, even from the country's rural areas.
NATURAL BEAUTY & CLIMATE
Finland is a haven for nature lovers, known for its stunning landscapes and unique climate. The country is home to more than 188,000 lakes, countless forests, and a captivating coastline. Nature is integrated into city life, with numerous parks, green spaces, and water bodies even in urban areas. Whether you prefer hiking, skiing, canoeing, or simply relaxing in the great outdoors, Finland has it all.
The Finnish climate offers a unique blend of all four seasons. Summers are mild and sunny, perfect for enjoying the outdoor activities and festivals, while winters bring with them the ethereal beauty of snow-covered landscapes and the spectacle of the Northern Lights. Autumn paints the country in vibrant hues, and spring breathes new life into the flora and fauna.
PUBLIC SERVICES & HEALTHCARE
Finland's public services are world-class, with a strong emphasis on inclusivity and accessibility. The education system is one of the best globally, with free education from pre-primary to university levels. The transport system is efficient and reliable, with an extensive network of buses, trams, trains, and ferries.
The Finnish healthcare system is highly developed and efficient, providing high-quality medical services to all residents. Public healthcare in Finland is funded by taxes and is available to everyone living in the country. The focus on preventive healthcare, comprehensive services, and advanced medical technology contributes to the nation's high life expectancy and overall health.
ACCOMMODATION & REAL ESTATE INVESTMENT
Finland offers a diverse range of accommodation options to suit different preferences and budgets. From modern apartments in urban centres to picturesque houses in the countryside, the country caters to varied living styles. Finnish design principles prioritize functionality, sustainability, and aesthetics, resulting in comfortable, eco-friendly living spaces.
Investing in Finnish real estate can be a profitable venture. Property values have been consistently rising, and the rental market is strong, thanks to a growing population and a steady demand for housing. Whether it's residential properties for rental income or commercial properties for business use, the Finnish real estate market offers attractive investment opportunities.
RETIREMENT & FOREIGN RESIDENTS
Retiring in Finland is an appealing prospect. The country's high quality of life, stunning natural beauty, and excellent public services make it a comfortable and enjoyable place for retirees. Finland's social security system provides comprehensive coverage, ensuring financial security for seniors.
Finland is a welcoming country for foreigners, embracing diversity and inclusivity. The government provides numerous resources to help foreigners settle in, including language courses, cultural integration programs, and employment services. The Finnish people are known for their honesty, reliability, and respect for others, making it easy for foreigners to feel at home.
THE LUCRATIVE POTENTIAL OF FINLAND
Overall, Finland's economic stability, high living standards, and comprehensive social services make it an attractive destination for entrepreneurs, digital nomads, retirees, and foreigners looking for a new home. The lucrative opportunities in Finland's business sector, combined with the potential for real estate investment, provide avenues for financial growth and stability.
The country's natural beauty and unique climate not only offer a high quality of life but also contribute to the tourism industry, creating business opportunities in this sector. The advanced public services, particularly the healthcare and education systems, ensure that all residents, including foreigners, have access to the resources they need for a fulfilling life.
For retirees, the comprehensive social security system, high-quality healthcare, and serene natural environment make Finland an ideal place to enjoy their golden years. The welcoming attitude towards foreigners and the resources available to assist with integration make it easy for foreign residents to build a comfortable, fulfilling life in Finland.
In conclusion, the numerous benefits of living in Finland, coupled with its economic opportunities, make it a highly attractive destination for a wide range of individuals. Whether you're looking to start a business, work remotely, invest in real estate, retire, or simply enjoy a high quality of life, Finland offers the conditions and resources to make this possible. Its visa and immigration policies are clear and straightforward, further facilitating the process of moving to this Nordic haven.
VISA REQUIREMENTS & IMMIGRATION LAWS
Moving to Finland involves meeting certain visa and immigration requirements. Non-EU citizens looking to stay in Finland for over 90 days need to apply for a residence permit. The type of permit required depends on the purpose of your stay, such as work, study, or family ties. Entrepreneurs planning to start a business in Finland must demonstrate that their business is profitable, and they have sufficient funds to support themselves.
The Finnish immigration authorities also assess your ability to support yourself during your stay. For employees, this usually means having a job offer from a Finnish employer. For business owners, this requires showing that your business is likely to be profitable.
The process of integrating into Finnish society is strongly supported by the government. Upon arriving, immigrants can participate in an integration program that includes language training and introduction to Finnish society and working life.
At VIP Visa, we pride ourselves on our years of experience in helping clients navigate the complex process of obtaining visas, residencies, and second nationalities or passports. If you are considering a visit or moving to Finland, we are here to guide you through the process. Our team of experts will ensure that you have all the necessary information and support to make your dream come true. Please see below for more information about our visa categories and let us help you embark on your new journey!