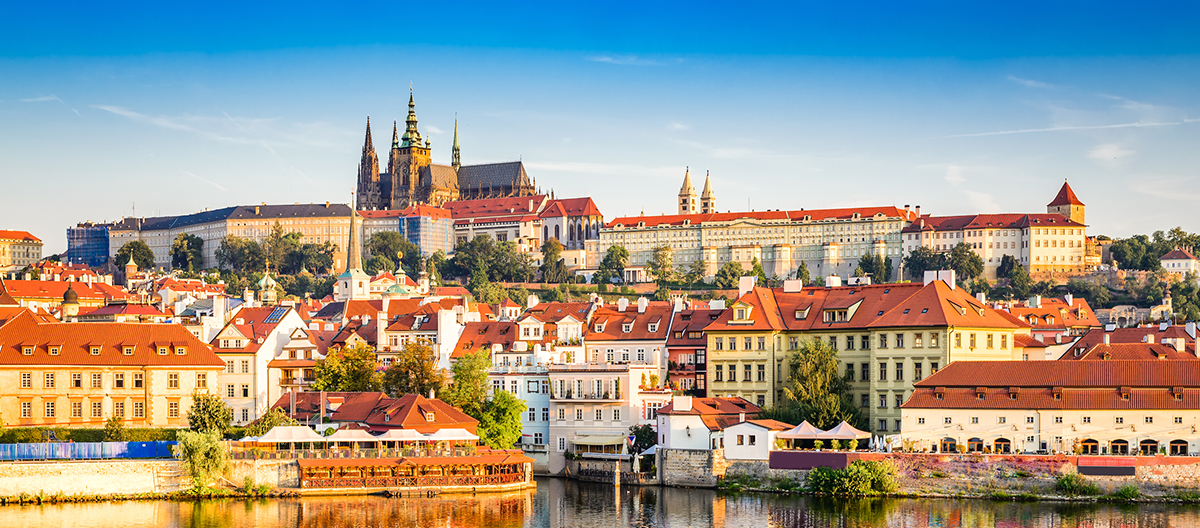 Benefits of life in Czech Republic
The Czech Republic, nestled in the heart of Europe, is a country with an unparalleled blend of history, culture, and modernity. Living in the Czech Republic means immersing oneself in a land that tells tales of ancient castles, cobbled streets, and fascinating folklore, while also being on the cutting edge of technology, innovation, and modern living.
One of the most tangible benefits of living in the Czech Republic is its affordable cost of living, which includes reasonable housing costs, low-cost, high-quality food, and excellent public transportation that won't break the bank. The Czech Republic offers a healthcare system that ranks among the best in Europe, with well-equipped hospitals and highly trained medical staff.
Education is another significant advantage of living in the Czech Republic. It is home to a number of prestigious universities, offering a broad array of study programs in English. The education system places a strong emphasis on practical aspects, ensuring graduates are well-prepared for their future careers.
The Czech Republic also boasts an excellent location in Europe, making it a perfect base for exploring the rest of the continent. Its vibrant capital, Prague, is known for its stunning architecture, bustling nightlife, and rich history, while its countryside offers serene landscapes and traditional villages.
In summary, life in the Czech Republic represents a perfect blend of tradition and modernity, offering high-quality living standards, affordable cost of living, and access to world-class education and healthcare.
Affordable Cost of Living
High-Quality Healthcare System
Excellent Education Opportunities
Rich Historical & Cultural Heritage
High Safety Standards & Low Crime Rate
Vibrant Nightlife & Cultural Scene
A Strong Economy with Good Job Opportunities
Beautiful Natural Landscapes
Welcoming & Friendly Locals
Study, Work and Live in Czech Republic
EDUCATIONAL SYSTEM
Studying in the Czech Republic offers a unique blend of high-quality education, vibrant cultural experiences, and a supportive academic environment.
The Czech Republic is home to some of the oldest universities in Europe, with an education system known for its academic rigour and innovative teaching methods. Whether it's science, humanities, or arts, the universities offer a wide range of study programs, many of which are taught in English. This makes it an ideal study destination for international students seeking to pursue their academic goals in a multicultural environment.
The country's education system places a strong emphasis on practical aspects, ensuring that graduates are well-prepared to enter the job market. Many universities also have partnerships with businesses and industries, offering students valuable internship opportunities to gain hands-on experience in their field of study.
Affordability is another key advantage of studying in the Czech Republic. Tuition fees and living costs are generally lower compared to many other European countries, making it an attractive option for students on a budget.
Beyond the academic sphere, students in the Czech Republic have the chance to immerse themselves in the country's rich history, culture, and lifestyle. From exploring ancient castles and museums to partaking in music festivals and culinary events, students have countless opportunities to enrich their study experience.
In summary, studying in the Czech Republic offers students a holistic educational experience, blending high-quality academics with cultural immersion, all in a supportive and affordable environment.
EMPLOYMENT OPPORTUNITIES
Working in the Czech Republic offers a host of benefits, encompassing both professional growth and an enriching personal life.
From a professional standpoint, the Czech Republic boasts a strong and diverse economy. Known for its expertise in sectors like automotive, engineering, information technology, and finance, it offers numerous job opportunities for both local and international professionals. Czech companies are recognized for their innovation and often provide stimulating work environments that value creativity and initiative.
The country also provides a healthy work-life balance. Czech labor law stipulates a maximum 40-hour work week, and most employees enjoy a generous amount of vacation time. This balance fosters a better quality of life and allows individuals to pursue personal interests and leisure activities alongside their careers.
Moreover, the Czech Republic's strategic location in Central Europe opens up possibilities for travel and cultural exchange. With several European countries just a short trip away, working professionals can easily explore different cultures, cuisines, and landscapes during their time off.
The cost of living is another significant advantage. Despite its high standard of living, the Czech Republic is considerably more affordable compared to many Western European countries. This extends to housing, dining, entertainment, and transportation, allowing for a comfortable lifestyle on a moderate income.
Finally, for those planning to stay long-term, the Czech Republic offers a stable social security system and quality healthcare services, contributing to the overall well-being of its working population.
In essence, working in the Czech Republic provides an ideal blend of professional development, work-life balance, cultural experiences, and a high standard of living, all within a supportive and inclusive environment.
ECONOMIC ADVANTAGES FOR BUSINESS AND DIGITAL NOMADS
The Czech Republic is often touted as a haven for entrepreneurs and digital nomads alike. It boasts a robust and diverse economy, with strengths in industries such as automotive manufacturing, engineering, information technology, and finance. Its strategic location in the heart of Europe, combined with its strong infrastructure and high-speed internet, makes it an ideal base for individuals looking to start a new business or work remotely. The government provides a supportive environment for start-ups, with numerous grants and incentives available to help businesses thrive. For digital nomads, the affordable cost of living, along with the availability of co-working spaces and an expat-friendly atmosphere, make the Czech Republic an attractive destination.
BEAUTIFUL PLACES AND FAVORABLE CLIMATE
The Czech Republic is a country of immense natural beauty and architectural splendour. From the fairy-tale like cityscape of Prague with its stunning castle and Charles Bridge, to the serene countryside dotted with vineyards, forests, and historical villages, there is something for everyone. The country also has four distinct seasons, each offering its unique charm – warm, sunny summers for exploring the outdoors, beautiful autumn colours, snow-filled winters perfect for skiing, and colourful springs. This temperate continental climate makes the country pleasant to live in all year round.
PUBLIC SERVICES
Public services in the Czech Republic are well-organized and efficient, contributing significantly to the quality of life. The country has an excellent public transportation system, widely used by locals and expats alike. It is affordable, reliable, and comprehensive, connecting even the most remote areas of the country. Other public services, such as waste management, public safety, and utilities, are also of a high standard, ensuring a comfortable and hassle-free living environment.
HEALTHCARE BENEFITS AND POTENTIAL
The Czech Republic's healthcare system ranks among the best in Europe. The system, funded by mandatory health insurance, provides comprehensive coverage, including preventive care, hospitalization, prescription drugs, maternity care, and more. Both public and private healthcare facilities are equipped with modern equipment, and medical professionals are highly trained. The high standard of care, coupled with relatively low costs compared to other Western countries, makes healthcare in the Czech Republic both beneficial and accessible to its residents.
ACCOMMODATION AND REAL ESTATE INVESTMENT ADVANTAGES
Housing in the Czech Republic is diverse, catering to different needs and budgets. Whether you prefer a modern apartment in the heart of Prague, a family house in the suburbs, or a cottage in the countryside, you will find an array of options. The real estate market has seen consistent growth over the years, making it an attractive investment. Stable rental yields, increasing property values, and a strong demand for housing – particularly in cities – contribute to the potential for a good return on investment.
RETIREMENT IN THE CZECH REPUBLIC
Retiring in the Czech Republic can be a rewarding experience. The affordable cost of living means that your retirement income can go further here than in many other European countries. The high-quality healthcare system is also a significant advantage for retirees, providing peace of mind when it comes to health and wellbeing. The Czech Republic also has a vibrant expat community, providing a network of support for those moving from abroad.
WHY LIVING IN THE CZECH REPUBLIC CAN BE LUCRATIVE
With its strong economy, high standard of living, and affordable cost of living, the Czech Republic offers a lucrative environment for both individuals and investors. The combination of professional opportunities, investment potential, and personal benefits such as quality healthcare, stunning landscapes, and rich cultural experiences, makes living in the Czech Republic a rewarding experience.
VISA REQUIREMENTS AND IMMIGRATION LAWS
For those considering making the move, it's important to understand the visa requirements and immigration laws of the Czech Republic. Non-EU citizens who wish to stay in the country for more than 90 days need to apply for a long-term visa. There are various types of visas and residence permits available, depending on the purpose of your stay - such as work, study, business, or family reunification.
The Czech Republic also offers a special visa for entrepreneurs, making it easier for foreign nationals to start or move their business here. Digital nomads, meanwhile, may qualify for a business visa if they meet certain conditions, such as having a contract with a company based in the Czech Republic.
For retirees, long-term visas are available, typically granted on proof of sufficient financial resources and health insurance coverage.
As for permanent residency, non-EU nationals can typically apply after five years of continuous residence in the Czech Republic. This provides access to a range of benefits, including the right to work without a permit, access to social support, and the ability to vote in local elections.
The Czech Republic's immigration policies are generally welcoming, with a strong emphasis on integrating foreigners into the local community. This, along with the country's many advantages, makes it an attractive place for foreigners to call home.
In conclusion, the Czech Republic presents a compelling case as a place to live, work, study, invest, or retire. Its economic stability, high quality of life, rich cultural heritage, and supportive environment for both businesses and individuals create an enticing mix that's hard to resist. Whether you're a digital nomad, entrepreneur, student, retiree, or simply someone in search of a new adventure, the Czech Republic could just be the perfect destination you're looking for.
At VIP Visa, we pride ourselves on our years of experience in helping clients navigate the complex process of obtaining visas, residencies, and second nationalities or passports. If you are considering a visit or moving to Czech Republic, we are here to guide you through the process. Our team of experts will ensure that you have all the necessary information and support to make your dream come true. Please see below for more information about our visa categories and let us help you embark on your new journey!