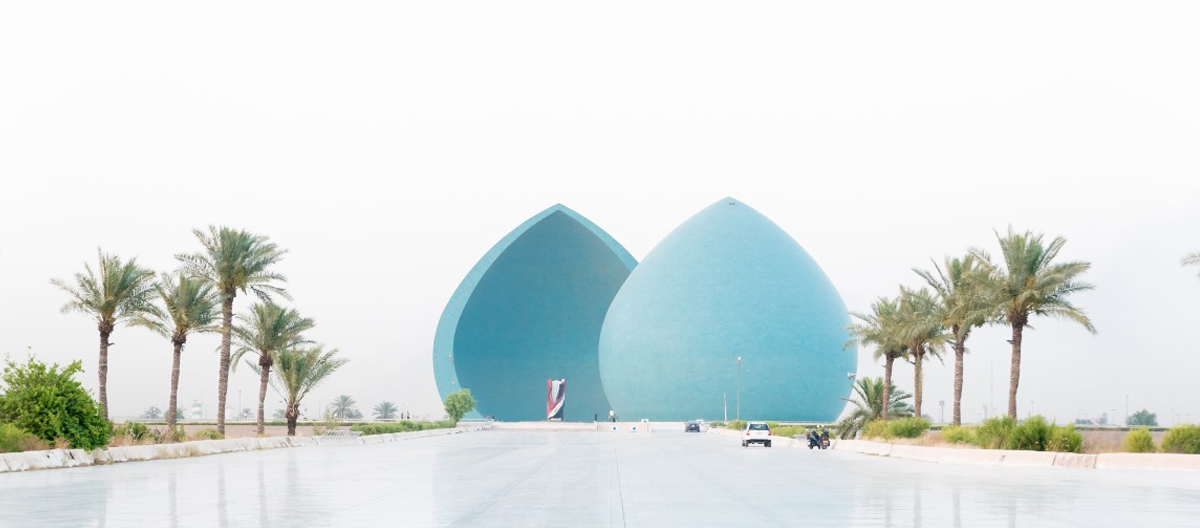 Benefits of life in Iraq
Living in Iraq can be a unique and enriching experience. As the cradle of civilization, it offers a rich historical and cultural milieu that invites a deep appreciation for its heritage and legacy. The country is steeped in ancient history, with numerous archaeological sites and museums, offering a diverse and fascinating experience for history buffs.
Iraqis are renowned for their warm hospitality, welcoming foreigners with open arms. The local cuisine is diverse and flavorful, reflecting a melange of cultures that have influenced the region over centuries. From the aromatic biryani to the sweet baklava, food in Iraq is a gastronomic adventure waiting to be experienced.
Despite the challenges, the cost of living in Iraq is relatively low compared to many Western countries. Accommodation, food, and local transportation are typically affordable, making it an interesting option for those considering overseas living. The country's strategic location also provides access to numerous countries in the Middle East and beyond, making travel convenient and relatively easy.
The business environment in Iraq also presents opportunities. With its oil-rich economy in a process of transformation, there are numerous opportunities for entrepreneurship and investment, especially in sectors like infrastructure, renewable energy, and technology.
As for the natural beauty, Iraq offers a variety of landscapes, from the mountainous northern regions to the marshes in the south, providing a plethora of outdoor activities for nature lovers.
Rich Historical & Cultural Heritage
Warm & Welcoming Local People
Affordable Cost of Living
Easy Access to Middle East Countries
Diverse & Delicious Local Cuisine
Opportunities for Entrepreneurs & Investors
Diverse Landscapes Offering a range of Activities
Vibrant Arts & Music (Traditional & Contemporary)
A Chance to Learn Arabic Language & Culture
Unique Shopping Experiences
Study, Work and Live in Iraq
EDUCATIONAL SYSTEM
Studying in Iraq presents numerous benefits and opportunities for international students. One of the most significant is the rich cultural and historical experiences that Iraq offers, given its historical significance as the cradle of civilization. This provides students with a unique perspective and understanding of the world that can be gained only through first-hand experience.
Iraq's universities and colleges, such as the University of Baghdad and the University of Basra, have long-standing traditions and are committed to providing quality education. These institutions offer a variety of programs in arts, sciences, engineering, and other disciplines. Studying in these esteemed universities provides a solid academic foundation, which is beneficial for future career prospects.
The cost of education in Iraq is relatively affordable compared to Western countries. This, coupled with a lower cost of living, makes studying in Iraq a financially viable option for many international students.
Furthermore, studying in Iraq provides an opportunity to learn and become fluent in Arabic, a critical language in international relations and business. This linguistic skill can open doors to numerous opportunities in the global market. In addition, immersing oneself in Iraqi culture and life can also foster greater cultural sensitivity and understanding, skills that are increasingly important in our globalized world.
Lastly, Iraq's geographic location, at the heart of the Middle East, offers students the opportunity to explore neighbouring countries, thereby enhancing their international experience and understanding of the region.
EMPLOYMENT OPPORTUNITIES
Working in Iraq comes with several unique advantages that can be rewarding both professionally and personally. The country's strategic location and natural resources have led to a diverse and evolving economy, offering a wide range of job opportunities in various sectors such as oil and gas, construction, education, and non-governmental organizations (NGOs).
Iraq's oil-rich economy is the world's fourth-largest reserve, making it a hotspot for professionals in the energy sector. The country's focus on reconstruction and infrastructure development also opens doors for careers in construction, engineering, and related fields.
Working in Iraq provides an opportunity to gain international work experience, enhancing your global perspective and increasing your marketability to future employers. The experience of navigating a different cultural and business environment can significantly boost your problem-solving skills, adaptability, and cultural sensitivity.
The cost of living in Iraq is relatively low compared to many Western countries, which can allow for a better standard of living or increased savings potential, depending on your lifestyle. Also, tax benefits can be advantageous for expatriates, depending on their home country's tax treaty with Iraq.
Learning Arabic, a strategic business language, can be an added advantage, opening doors to opportunities in other Arabic-speaking countries. Additionally, working in Iraq allows you to immerse yourself in a rich culture and history, fostering a deeper understanding and appreciation of the world.
Finally, working in Iraq can be a rewarding experience if you're interested in making a difference. Many NGOs operate in the country, providing essential services and contributing to the nation's development, offering a chance to engage in meaningful work.
ECONOMIC ADVANTAGES AND OPPORTUNITIES FOR BUSINESS
Iraq, being a country rich in resources and with a strategic location, presents a host of economic advantages for entrepreneurs and digital nomads alike. The country is known for having the world's fourth-largest oil reserves, which has fuelled an economy that is diverse and ripe with opportunities. This natural wealth has led to a focus on energy, construction, and infrastructure development, creating a broad spectrum of business possibilities.
For digital nomads, Iraq's evolving tech infrastructure presents opportunities. With increasing internet penetration and a young, tech-savvy population, the digital economy is poised for growth. As the country's tech ecosystem matures, opportunities for digital nomads in fields like software development, digital marketing, and remote project management continue to expand.
NATURAL BEAUTY AND CLIMATE
Iraq's diverse landscapes make it a captivating place to live. From the stunning mountain ranges in the North to the serene marshlands in the South, the country offers a variety of natural attractions. The breathtaking Kurdistan region, with its rugged mountains and cascading waterfalls, is a haven for outdoor enthusiasts.
The country's climate varies from region to region, offering a mix of Mediterranean and desert climates. The north is known for its pleasant summer temperatures, while the southern regions have hot summers and mild winters, providing plenty of sunshine year-round.
PUBLIC SERVICES
Iraq's public services are in a phase of ongoing development. The government has been investing in infrastructure, including roads, public transportation, and utilities, to improve the quality of life for its residents. Efforts are also being made to improve access to clean water and reliable electricity across the country.
HEALTHCARE POTENTIAL
The healthcare sector in Iraq has been undergoing significant changes in recent years. While challenges remain, the government has been investing in healthcare infrastructure and services, with a focus on improving access to quality care. Private healthcare is also available and is often sought by foreigners for its higher standard of care. The country's healthcare potential is underscored by its young, aspiring medical professionals who are keen to make a difference in their field.
ACCOMMODATION AND REAL ESTATE INVESTMENT
The real estate market in Iraq provides interesting opportunities for investment. From apartments in city centres to houses in quieter residential areas, the country offers a wide range of accommodation options to suit different lifestyles and budgets. The cost of living in Iraq, including housing, is generally lower than in many Western countries, making it an attractive option for foreigners.
As Iraq continues to rebuild, the demand for housing and commercial properties is on the rise. This creates a promising environment for real estate investment. Additionally, the government has been introducing reforms to make the real estate market more transparent and investor-friendly.
RETIREMENT AND LIVING IN IRAQ FOR FOREIGNERS
Retirement in Iraq can be an intriguing prospect. The country's affordable cost of living can ensure a comfortable lifestyle for retirees. The warm hospitality of the Iraqi people, the rich culture and history, along with the diverse cuisine, all contribute to an enriching living experience.
Iraq's strategic location in the heart of the Middle East also provides easy access to various countries in the region, making travel convenient for retirees who wish to explore their surroundings. Moreover, the potential to learn and immerse in a new language and culture can make retirement in Iraq a rewarding adventure.
THE LUCRATIVE POTENTIAL OF LIVING IN IRAQ
Living in Iraq can be a lucrative opportunity in several ways. The country's economic potential, coupled with the relatively low cost of living, can lead to a higher savings potential. The diverse business opportunities, particularly in sectors like energy, construction, and digital services, can be rewarding for entrepreneurs.
Investing in real estate can yield substantial returns, given the increasing demand for housing and commercial properties. Moreover, the potential to learn Arabic, a critical language in international business, can enhance your career prospects and global marketability.
For retirees and individuals seeking a slower pace of life, the cost benefits of living in Iraq, coupled with the cultural richness and natural beauty of the country, can significantly enhance the quality of life. The lower cost of living can stretch retirement savings further, allowing for a comfortable lifestyle.
VISA REQUIREMENTS AND IMMIGRATION LAWS
Navigating visa requirements and immigration laws is a crucial aspect of planning to live in a new country. As of my knowledge cut-off in September 2021, Iraq offers several types of visas, including tourist, business, work, and study visas. The specific requirements for each visa type can vary, and it is advisable to check the latest updates from official government resources or trusted visa service providers like VIP Visa.
Typically, visa applications for Iraq require a valid passport, completed application form, passport-sized photos, and relevant supporting documents, such as an invitation letter for a business visa or admission letter for a student visa. For individuals seeking to work in Iraq, a work permit is generally required, and the process often involves sponsorship from the employing company.
The immigration laws in Iraq are subject to change, and it is crucial to stay informed about the latest regulations. It is also worth noting that visa rules can vary depending on the applicant's nationality. As such, it is recommended to seek advice from immigration experts to ensure a smooth and successful visa application process.
Living in Iraq can be a unique, enriching, and potentially lucrative experience. From economic and business opportunities to cultural immersion and affordable living, the benefits are manifold. As with any major decision, it is important to conduct thorough research and seek expert advice, ensuring that your move is well-planned and advantageous.
At VIP Visa, we pride ourselves on our years of experience in helping clients navigate the complex process of obtaining visas, residencies, and second nationalities or passports. If you are considering a visit or moving to Iraq, we are here to guide you through the process. Our team of experts will ensure that you have all the necessary information and support to make your dream come true. Please see below for more information about our visa categories and let us help you embark on your new journey!