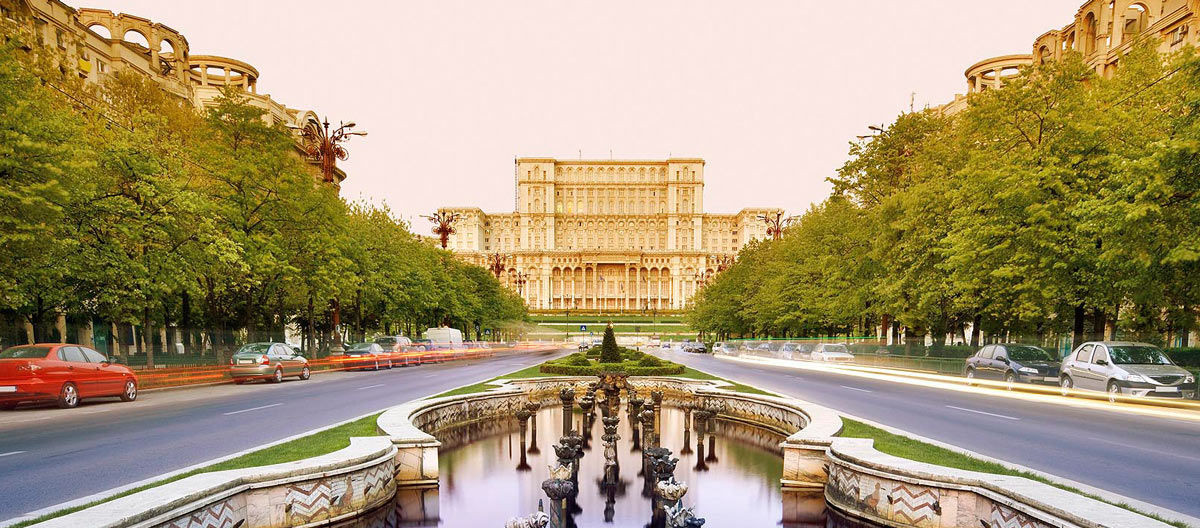 Benefits of life in Romania
Located in the heart of Europe, Romania is a vibrant country that seamlessly blends the old with the new, offering a unique lifestyle and myriad advantages that make it an attractive destination for those seeking a new home or a fresh start.
One of the significant advantages of living in Romania is its cost-effectiveness. Life here comes with a high-quality lifestyle at a relatively lower cost than many Western European nations. Despite the affordability, the quality of life is not compromised, boasting modern infrastructure, efficient public services, and a steadily growing economy.
Romania is steeped in history and cultural diversity, a captivating testament to its rich past. It's a country where architectural grandeur, artistic depth, and colourful festivals coexist harmoniously, offering residents a fulfilling cultural experience. From the Gothic castles of Transylvania to the ornate monasteries of Bucovina, Romania never ceases to amaze.
Additionally, Romania's diverse natural landscapes are another highlight. It's a paradise for nature lovers, offering everything from towering mountain peaks to lush forests, serene countryside, and picturesque beaches. The Carpathian mountains and the Danube Delta are a delight for the senses.
Moreover, the country is becoming a favourite among digital nomads and expats. It boasts high-speed internet, a blossoming tech industry, and an English-speaking population that is always welcoming.
High-Quality Lifestyle at a Lower Cost
Unique Blend of Cultural Traditions
Diverse Landscapes from Carpathian to Danube
Modern & Well-Developed Infrastructure
One of Europe's Fastest-Growing Economies
Friendly Community, Welcoming to Foreigners
Enjoy Access to Good Healthcare & Education
Take Advantage of Romania's Location in Europe
One of the Safest Countries in the Region
Culinary Delights, a Fusion of Balkan Flavours
Study, Work and Live in Romania
EDUCATIONAL SYSTEM
Studying in Romania comes with a host of benefits that contribute to a rewarding and enriching academic experience.
Firstly, Romania boasts a diverse range of study programs in multiple languages such as English, French, German, and Romanian, catering to international students from around the globe. The country's universities are known for their excellence in fields such as medicine, engineering, and arts.
The cost of education in Romania is relatively lower than in many Western European or North American countries, making quality education more accessible. Additionally, the cost of living is also quite affordable, which makes student life financially manageable.
Romanian universities place a strong emphasis on practical and innovative learning. Students are encouraged to engage in research, take part in internships and gain real-world exposure, which significantly enhances their career prospects.
The student life in Romania is vibrant and inclusive. International students can indulge in various cultural, social, and sports activities, helping them to integrate easily and make lifelong friends. The country's rich history and natural beauty provide plenty of opportunities for exploration and leisure.
Furthermore, Romania is part of the European Union, which means a degree from a Romanian university is recognized all across Europe. This can open up a wide range of opportunities for further study or employment within the EU.
In short, studying in Romania offers a comprehensive blend of quality education, affordable living, practical learning experiences, and a culturally enriching lifestyle, all contributing to an unforgettable student life experience.
EMPLOYMENT OPPORTUNITIES
Working in Romania offers an array of advantages that make it an enticing destination for global professionals.
Romania boasts a dynamic economy that is one of the fastest-growing in the EU, providing abundant employment opportunities, particularly in sectors like technology, engineering, and business services. The tech sector, in particular, is thriving, making Romania an attractive destination for IT professionals.
The work culture in Romania is characterized by a balance of professionalism and congeniality. Companies value and promote innovation, collaboration, and flexibility, often providing opportunities for continuous learning and development. Many Romanian businesses operate on a global scale, offering the chance to gain international work experience.
Despite the high-quality work environment, the cost of living in Romania remains relatively low compared to many Western European countries. This means employees can maintain a comfortable lifestyle without excessive expenditure.
Romania's strategic location in Europe also allows for easy travel to many other European countries, making it an ideal base for those who want to explore Europe during their downtime.
Romania's labour laws are well-regulated, ensuring fair working conditions, adequate vacation time, and social security benefits. English is widely spoken in the business world, making it easier for international professionals to integrate.
Moreover, the vibrant culture, beautiful landscapes, and friendly locals make life outside of work enjoyable and fulfilling.
In summary, working in Romania offers a compelling blend of professional opportunities, economic advantages, and a culturally rich lifestyle, making it an excellent choice for individuals seeking a fulfilling career abroad.
ECONOMIC ADVANTAGES AND OPPORTUNITIES FOR BUSINESS
Romania stands as a land of opportunity for those looking to start a new venture or establish themselves as digital nomads. The country offers a thriving economy, one of the fastest-growing within the European Union. Its business environment is characterized by low corporate tax rates and a highly skilled, multilingual workforce. The technology and IT sectors, in particular, are booming, making Romania a hotbed of opportunity for digital professionals. Moreover, the relatively low cost of living allows entrepreneurs and digital nomads to maintain a high standard of living while keeping their overhead costs low, which can be critical to the success of a new business.
NATURAL BEAUTY AND CLIMATE
The geographical diversity of Romania offers an appealing mix of stunning landscapes. From the sandy beaches along the Black Sea coast to the lush Carpathian Mountains and the serene Danube Delta, Romania is a haven for nature lovers. Its climate is equally diverse, with a mix of continental and temperate weather patterns that accommodate a wide variety of outdoor activities. The summers are warm and ideal for beach vacations and water sports, while the winters transform the mountains into perfect destinations for skiing and snowboarding.
PUBLIC SERVICES
Romania provides reliable and efficient public services. Its infrastructure is well-developed, including a comprehensive public transportation system that connects even the remote parts of the country. The high-speed internet coverage is among the best in Europe, a particular advantage for digital nomads and tech companies. Moreover, the Romanian government is investing significantly in modernizing the country's infrastructure, aiming to further improve the quality of public services.
HEALTHCARE SYSTEM
The healthcare system in Romania has seen continuous improvements over the years, with an increasing number of private hospitals and clinics offering high-quality medical services. Healthcare providers in Romania are well-trained, and many doctors and nurses speak English, reducing language barriers for foreigners. Romania is also becoming a popular destination for medical tourism, offering various treatments at a fraction of the cost compared to Western European countries.
ACCOMMODATION AND REAL ESTATE INVESTMENT
The real estate market in Romania offers significant potential for investment. Housing is generally affordable, whether you're looking to rent or buy. For investors, the thriving property market, driven by a growing economy and increasing demand, promises good returns. In major cities like Bucharest, Cluj-Napoca, and Timisoara, the demand for modern, high-quality housing is particularly high. These cities offer excellent opportunities for property investment, especially in the residential and commercial sectors.
RETIREMENT IN ROMANIA
Romania is becoming an increasingly popular choice for foreigners looking for a place to retire. The country's affordable cost of living allows retirees to enjoy a comfortable lifestyle, with their retirement savings going a lot further than in many Western European countries. The welcoming local community, rich history, and the variety of recreational activities make Romania an ideal place for a relaxed and enriching retirement life.
LUCRATIVE OPPORTUNITIES
All these factors contribute to making Romania a lucrative choice, whether you're looking to start a business, invest in real estate, or plan for retirement. The combination of economic stability, growth potential, affordable living, and quality of life creates an environment conducive to both personal and financial growth. Entrepreneurs, investors, digital nomads, and retirees alike can find opportunities to thrive in this vibrant European nation.
VISA REQUIREMENTS AND IMMIGRATION LAWS
When it comes to visa requirements and immigration laws, Romania adheres to the standards set by the European Union. Non-EU residents who wish to stay in Romania for more than 90 days need to apply for a long-stay visa and may need to secure a residence permit. The process is straightforward, and Romania offers various types of long-stay visas depending on your purpose of stay, such as employment, study, business, or family reunification.
Starting a business in Romania also requires a specific visa, which further leads to a residence permit. For retirees, a proof of stable income source is required. It's worth noting that Romania, being a part of the EU, provides a path to permanent residency and citizenship, which can be especially attractive to those planning to stay long-term.
As for healthcare access, while public healthcare is available, many expats and long-term visitors opt for private health insurance for more comprehensive coverage. If you're planning to drive in Romania, an International Driving Permit alongside your domestic driving license is required.
Finally, for those interested in property investment, foreigners have the right to buy property in Romania. However, for agricultural land, forests, and other land types, non-EU citizens can only purchase if there is a reciprocal agreement with the buyer's home country.
In conclusion, Romania offers an excellent balance of economic opportunity, cultural richness, natural beauty, and a high standard of living, making it an attractive destination for anyone looking to start a new chapter in their life. The country's welcoming approach to foreigners, coupled with its potential for growth and development, makes it a lucrative choice for starting a business, working, retiring, or investing. However, like any country, it is essential to understand and comply with the visa requirements and immigration laws to ensure a smooth transition to life in Romania.
At VIP Visa, we pride ourselves on our years of experience in helping clients navigate the complex process of obtaining visas, residencies, and second nationalities or passports. If you are considering a visit or moving to Romania, we are here to guide you through the process. Our team of experts will ensure that you have all the necessary information and support to make your dream come true. Please see below for more information about our visa categories and let us help you embark on your new journey!