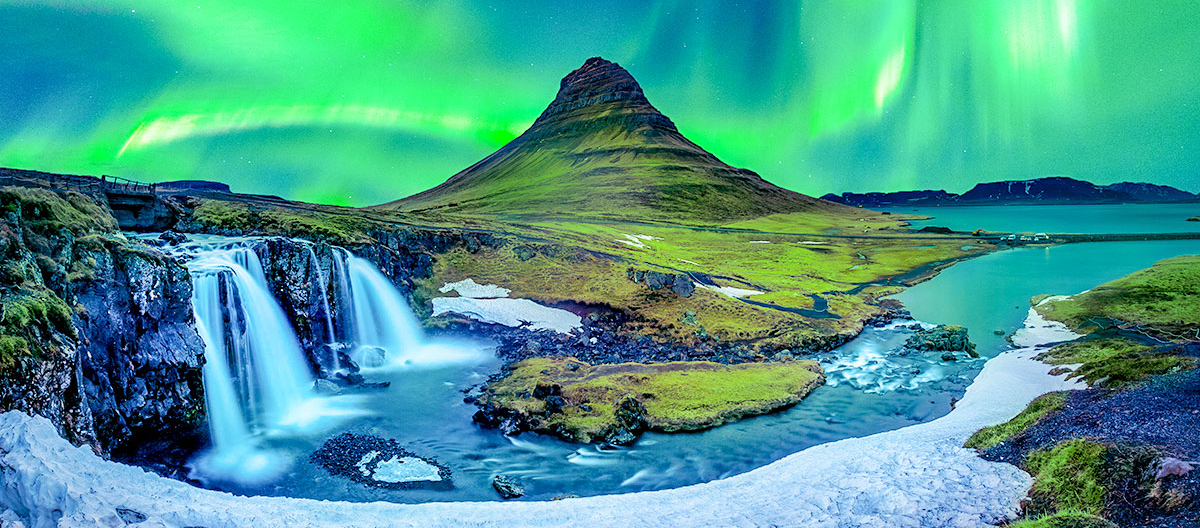 Benefits of life in Iceland
Iceland, a Nordic island nation, presents a unique blend of captivating natural beauty, a high quality of life, and robust social structure that makes it a compelling destination for travel or potentially establishing residency. This country is renowned for its low population density, providing an unrivalled sense of serenity and personal space, which is a rare luxury in today's rapidly urbanizing world.
Iceland consistently ranks among the top in the Global Peace Index, making it one of the safest countries to live in. It is a country that prioritizes education and healthcare, ensuring that its residents have access to excellent facilities and services. The literacy rate is nearly 100%, reflecting its strong educational system. The country's universal healthcare system is commendable, providing every citizen access to quality medical care.
The Icelandic culture is rich and vibrant, with deep historical roots that locals are proud to share. The official language, Icelandic, is one of the oldest languages in the world, and there's a strong emphasis on preserving traditions and heritage.
Perhaps one of the most compelling aspects of life in Iceland is its incredible natural environment. With stunning landscapes that range from geysers and hot springs to glaciers and waterfalls, the country offers an unparalleled experience for outdoor enthusiasts. The Northern Lights, visible from several parts of the country, are a spectacle to behold.
In short, the benefits of life in Iceland are numerous, offering a unique lifestyle that blends tranquillity, safety, high living standards, and breathtaking natural beauty.
One of the Safest Countries in the World
High-Quality Education with 100% Literacy Rate
Quality Medical Care for All Residents
The Rich Icelandic Culture & History
Stunning Natural Beauty
High Living Standards with Excellent Infrastructure
Peace & Tranquillity with Low Population Density
Study, Work and Live in Iceland
EDUCATIONAL SYSTEM
Studying in Iceland is an enriching and transformative experience that extends well beyond the academic realm. With its high-quality education system, Iceland offers an innovative and research-driven curriculum that focuses on fostering critical thinking, creativity, and practical skills. Icelandic universities are known for their small class sizes, which allow for personalized attention and a strong collaborative atmosphere. Moreover, most institutions offer a substantial portion of their courses in English, making it an accessible destination for international students.
One of the unique aspects of studying in Iceland is the opportunity to learn in an environment where sustainability and nature conservation are deeply embedded into the society and educational ethos. This provides students, particularly those interested in environmental sciences, geology, and renewable energy, a hands-on learning experience that is unparalleled.
Financially, Iceland offers a cost-effective education. Tuition fees are generally lower compared to other European countries, and the cost of living, while not the cheapest, is offset by the high quality of life and public services.
Living and studying in Iceland also means immersing oneself in a diverse cultural landscape, learning a unique language, and experiencing the breathtaking natural beauty of the country. From the Northern Lights to the geysers, hot springs, and glaciers, students are surrounded by an environment that encourages exploration and adventure. This combination of academic excellence, a sustainable lifestyle, and a stunning natural environment make studying in Iceland a truly unique opportunity.
EMPLOYMENT OPPORTUNITIES
Working in Iceland offers numerous advantages that contribute to a fulfilling professional and personal life. The country upholds strong labour laws, ensuring that workers' rights are protected and respected. Full-time workers in Iceland enjoy extensive vacation time, with a minimum of 24 vacation days per year, and there are excellent provisions for maternity and paternity leave.
The Icelandic work culture is characterized by a high level of trust, autonomy, and a healthy work-life balance. The nation values productivity and efficiency over long hours, ensuring that you have ample time to enjoy life outside of work. Moreover, the employment market is diverse, with thriving sectors including technology, finance, tourism, and renewable energy.
A unique aspect of working in Iceland is the opportunity to work in a society that is a global leader in gender equality. Iceland has consistently topped the Global Gender Gap Index, highlighting its commitment to providing equal opportunities and pay for all.
Financially, Iceland offers competitive salaries that are commensurate with the high cost of living. The nation also has one of the highest rates of union membership in the world, ensuring that wages and working conditions are continuously monitored and improved.
Living and working in Iceland also gives you access to its stunning natural environment, high-quality public services, and a vibrant, inclusive community. The country's focus on sustainability and renewable energy can provide unique career opportunities not readily available in other countries. All of these factors make Iceland an attractive option for those seeking a balanced and rewarding work experience.
ECONOMIC ADVANTAGES AND BUSINESS OPPORTUNITIES
Living in Iceland offers numerous economic advantages, particularly for entrepreneurs, digital nomads, and individuals looking to start a new business. Iceland's economy is robust and diverse, with strong sectors including technology, finance, tourism, and renewable energy. The country is a hotbed for innovation, particularly in the areas of green and sustainable technologies. The government offers various grants and incentives to encourage entrepreneurship and innovation, making it an attractive place for business start-ups.
For digital nomads, the country offers a high-quality lifestyle, high-speed internet, and a growing community of remote workers. Its geographical location between Europe and North America also allows for convenient time zone management.
BEAUTIFUL PLACES AND CLIMATE
Iceland is known for its breathtaking natural beauty, which includes geysers, hot springs, glaciers, waterfalls, and the famous Northern Lights. The country is a paradise for nature lovers and outdoor enthusiasts, offering opportunities for hiking, camping, wildlife watching, and more.
In terms of climate, Iceland does not have the extreme cold one might expect from its name. The Gulf Stream brings warmer air to the country, resulting in milder winters compared to other countries at the same latitude. Summers are cool and pleasant, with long daylight hours that allow plenty of time to enjoy outdoor activities.
PUBLIC SERVICES
Iceland boasts an impressive range of public services, including a high-quality education system and universal healthcare. The country places a strong emphasis on social welfare, ensuring that all residents have access to the services and support they need. Public transportation is reliable and efficient, and the country has an excellent infrastructure, including high-speed internet access throughout most of the country.
HEALTHCARE
Healthcare in Iceland is universal, meaning that all residents have access to healthcare services, regardless of their income level. The healthcare system is funded by taxes and contributions from the government, municipalities, and the Icelandic Health Insurance. The system focuses on preventative care and promotes healthy lifestyles, with excellent medical facilities and highly trained medical professionals.
ACCOMMODATION AND REAL ESTATE INVESTMENT
The real estate market in Iceland offers a wide range of options, from modern urban apartments in Reykjavik to charming countryside homes. The demand for rental properties is high, particularly in urban areas, making real estate investment a potentially lucrative venture. Property rights are strong in Iceland, and foreign investors are generally welcome.
RETIREMENT AND LIVING IN ICELAND FOR FOREIGNERS
Retiring in Iceland has many benefits. The country's strong social welfare system, excellent healthcare, and peaceful lifestyle make it an ideal place for a relaxed and comfortable retirement. The low crime rate and clean, healthy environment further enhance its attractiveness for retirees.
Foreigners are generally welcome in Iceland. The country is known for its tolerance and diversity, and most Icelanders speak fluent English, making it easier for foreigners to integrate and communicate.
WHY ALL THESE CAN BE LUCRATIVE?
Living in Iceland can be lucrative in many ways. The economic advantages make it a great place for business opportunities and investment. The high standard of living, excellent public services, and universal healthcare ensure a high quality of life. The stunning natural environment offers a wealth of recreational opportunities, adding to the overall attractiveness of the country. Real estate investment can yield good returns due to the high demand for rental properties.
VISA REQUIREMENTS AND IMMIGRATION LAWS
Iceland is part of the Schengen Area, meaning that residents of many countries can visit without a visa for up to 90 days. For longer stays, or for those wishing to work or study, a visa and residence permit are required. The requirements for these permits vary depending on the purpose of the stay and the individual's country of origin.
Those looking to work in Iceland will need to secure a job offer first, after which their prospective employer can assist in obtaining a work permit. Entrepreneurs looking to start a business in Iceland may be eligible for a business visa, provided they meet certain financial and operational criteria.
For people planning to retire in Iceland, it's worth noting that the process might be a bit more complex as the country doesn't have a dedicated retirement visa. However, it's not impossible. If you can demonstrate financial self-sufficiency and meet certain other conditions, you might be able to obtain a residence permit.
As for students, they can apply for a student visa after securing admission in an Icelandic university. Student visas also allow part-time work, which can help to offset the cost of living.
Immigration laws in Iceland are well-regulated and aim to ensure that all immigrants are well-integrated into Icelandic society. They focus on promoting equality and ensuring immigrants have access to the same rights, services, and opportunities as Icelandic citizens.
Living in Iceland presents a host of lucrative opportunities. Whether you're an entrepreneur seeking a supportive environment to start a business, a digital nomad looking for a unique blend of work-life balance, a retiree in search of tranquillity, or an investor eyeing the real estate market, Iceland has something to offer. The country's strong economy, excellent public services, universal healthcare, stunning natural beauty, and welcoming society make it an attractive destination for anyone seeking a high quality of life. However, it's important to understand the visa requirements and immigration laws to ensure a smooth transition to life in Iceland. At VIP Visa, we can provide expert guidance and support to help you navigate these processes and make your Icelandic dream a reality.
At VIP Visa, we pride ourselves on our years of experience in helping clients navigate the complex process of obtaining visas, residencies, and second nationalities or passports. If you are considering a visit or moving to Iceland, we are here to guide you through the process. Our team of experts will ensure that you have all the necessary information and support to make your dream come true. Please see below for more information about our visa categories and let us help you embark on your new journey!