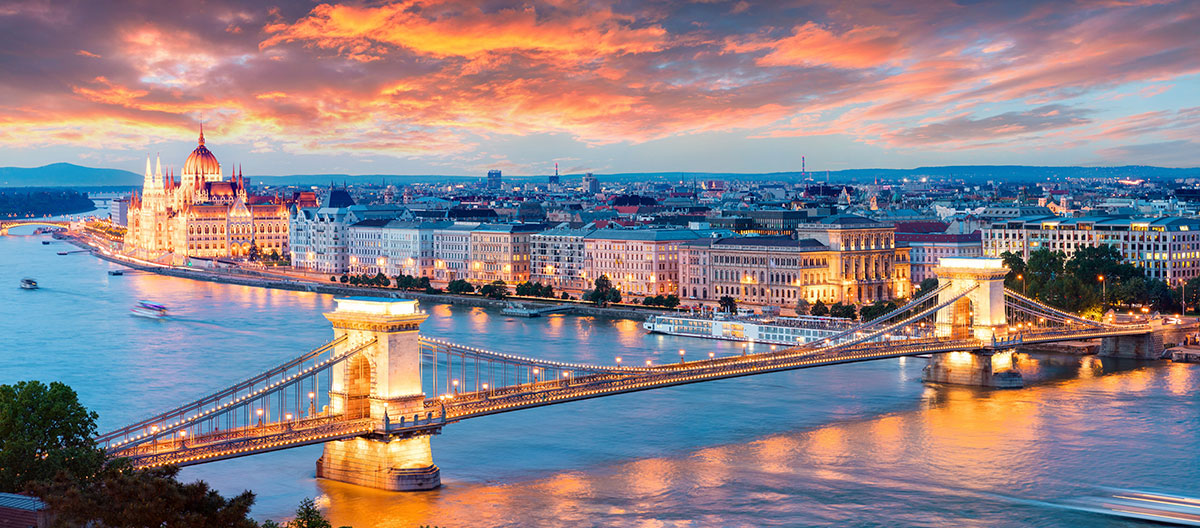 Benefits of life in Hungary
Hungary, a Central European gem, offers a captivating blend of rich history, diverse culture, and contemporary comforts. Its capital, Budapest, is renowned as one of the most beautiful cities in Europe, with its mesmerizing architecture and inviting thermal baths. Yet, the benefits of life in Hungary extend far beyond its aesthetic appeal.
Firstly, Hungary's affordable cost of living makes it an attractive choice. The country provides excellent value for money in terms of housing, utilities, and groceries when compared to Western European nations.
Secondly, Hungary boasts a high-quality healthcare system. It's recognized for its efficient service, advanced facilities, and highly skilled medical professionals. The country also has a robust educational system, with numerous prestigious universities and a strong emphasis on language learning, particularly English.
Hungary's geographical location is another significant advantage. Situated in the heart of Europe, it provides easy access to other European countries, making weekend getaways or business trips convenient.
Furthermore, Hungary is a country steeped in culture and history, from its ruin pubs and wine regions to its UNESCO World Heritage Sites. The country's respect for tradition coupled with its modern sensibilities results in a unique lifestyle that merges the old and the new seamlessly.
Lastly, the people of Hungary are warm and friendly, known for their hospitality and for making newcomers feel welcome. This sense of community greatly enhances the quality of life in the country.
Affordable Cost of Living with High Standards
High-Quality & Well-Trained Healthcare System
Excellent Educational Opportunities
Central Geographical Location in Europe
Rich in Culture & History, Offering a Unique Lifestyle
Friendly & Hospitable Local Community
Budapest is so Beautiful & Vibrant Citiy
Stunning Natural Landscapes, Lakes & Parks
A Safe Country with a Low Crime Rate
Strong Economy Offering Diverse Job Opportunities
Study, Work and Live in Hungary
EDUCATIONAL SYSTEM
Studying in Hungary comes with a plethora of benefits that can significantly enhance a student's academic experience and future prospects.
Firstly, Hungary is home to world-class universities, some of which rank among the top in Europe. Institutions like the University of Szeged, Eötvös Loránd University, and Budapest University of Technology and Economics are recognized globally for their high educational standards and innovative research programs.
Secondly, Hungarian universities offer a wide range of study programs in English, making it an ideal study destination for international students. Moreover, the cost of education in Hungary is relatively lower than in many other European countries, making quality education accessible and affordable.
Hungary also presents a unique cultural immersion. Studying here means living in the heart of Europe, absorbing rich history, experiencing diverse cultural festivals, and exploring beautiful landscapes. The country's central location also makes it convenient for students to travel and experience other European cultures.
The country has a vibrant student life, with numerous opportunities for extracurricular activities, such as sports, arts, and social events. Universities in Hungary are known for their dynamic student communities, fostering a conducive environment for learning and personal development.
Lastly, studying in Hungary can open doors for career opportunities both in Europe and globally. Many Hungarian universities have strong ties with industries and businesses, providing internships and job placements for students.
In summary, studying in Hungary offers a combination of high-quality education, cultural richness, affordable living, and promising career prospects, making it an excellent choice for students worldwide.
EDUCATIONAL SYSTEM
Working in Hungary presents a multitude of advantages, ranging from economic benefits to a rich cultural experience.
One of the significant benefits is the country's thriving economy. Hungary has a diverse economic landscape with strong sectors in automotive manufacturing, information technology, pharmaceuticals, and finance. This variety presents ample job opportunities for both locals and expatriates.
Moreover, Hungary's central location in Europe is advantageous for business and commerce, providing easy access to other European markets. This geographical advantage, coupled with a strong transport infrastructure, enhances the prospects of growth and career development.
The Hungarian work culture is another highlight. Employers generally value a balanced approach to work and life, promoting an environment that encourages productivity without compromising personal well-being. Many companies offer flexible work hours and a supportive work environment, facilitating employee satisfaction.
Additionally, working in Hungary can be economically rewarding. While the cost of living is relatively low, especially when compared to Western European countries, salaries, especially in sectors like IT and finance, can be competitive.
Furthermore, Hungary's taxation system is straightforward and favourable. The country has a flat personal income tax rate, which can be beneficial for higher-income earners.
Lastly, working in Hungary provides an opportunity for cultural immersion. The country's rich history, traditions, and welcoming people make for a fulfilling living experience. Learning the Hungarian language could be challenging but rewarding, and most workplaces are multinational, with English being commonly spoken.
In conclusion, working in Hungary offers a unique blend of professional growth, economic benefits, and cultural experiences, making it an attractive destination for global professionals.
ECONOMIC ADVANTAGES AND BUSINESS OPPORTUNITIES
Hungary is an economic powerhouse in Central Europe, offering a host of opportunities for both budding entrepreneurs and digital nomads. The country has one of the highest rates of Foreign Direct Investment (FDI) in the region, demonstrating its stable and welcoming business environment. Key sectors such as IT, automotive manufacturing, pharmaceuticals, and finance are particularly vibrant, offering a wide range of opportunities.
For digital nomads, the affordable cost of living, coupled with a high standard of living, makes Hungary a very appealing destination. The country has a strong digital infrastructure, including high-speed internet, which facilitates remote work. English is widely spoken in the business world, easing communication for international professionals.
BEAUTIFUL PLACES AND PLEASANT CLIMATE
Hungary's natural and architectural beauty is a significant draw. From the architectural splendor of Budapest, with its iconic landmarks like the Buda Castle and the Parliament building, to the tranquil beauty of Lake Balaton and the historic charm of towns like Eger and Pécs, Hungary offers diverse aesthetic experiences. The country's climate is also appealing, with warm summers, picturesque autumns, and snowy winters, catering to a variety of weather preferences.
PUBLIC SERVICES AND INFRASTRUCTURE
Hungary's public services are well-developed and efficient. Public transportation, including buses, trams, and trains, is reliable and comprehensive, connecting even the remotest parts of the country. The education system is robust, with a high standard of teaching and a strong emphasis on language learning, particularly English. Public libraries, parks, and community centres are plentiful and well-maintained, contributing to a high quality of life.
HEALTHCARE BENEFITS
Healthcare in Hungary is of a high standard, with advanced medical technology and well-trained healthcare professionals. The healthcare system is a mix of public and private providers, ensuring that everyone has access to medical services. Hungary is particularly renowned for its dental care and spa treatments, attracting health tourists from around the globe.
ACCOMMODATION AND REAL ESTATE INVESTMENT
The real estate market in Hungary, particularly in Budapest, offers attractive opportunities for investment. Property prices, while rising, are still significantly lower than in many other European countries, making it a lucrative market for those seeking to invest. Moreover, the process of buying property in Hungary is relatively straightforward, even for foreigners.
Accommodation options in Hungary are varied and affordable, ranging from modern apartments in city centres to charming houses in rural areas. The cost of utilities and maintenance is also comparatively low, contributing to the country's overall affordable cost of living.
RETIREMENT POTENTIAL FOR FOREIGNERS
Hungary is increasingly being recognized as a desirable retirement destination for foreigners. Its affordable cost of living, high-quality healthcare, and the pleasant climate make it particularly appealing for retirees. Additionally, the country's central location makes it easy for retirees to travel to other European countries.
LUCRATIVE PROSPECTS OF LIVING IN HUNGARY
All these factors make living in Hungary not just enjoyable, but also financially rewarding. The economic opportunities, coupled with the affordable cost of living, mean that residents can enjoy a high standard of living. For entrepreneurs and investors, the stable economy and growing real estate market offer attractive returns on investment. Moreover, the country's cultural richness and natural beauty add to the overall quality of life, making Hungary a truly desirable place to live.
VISA REQUIREMENTS AND IMMIGRATION LAWS
As a member of the Schengen Area, Hungary follows the common visa policy of the Schengen countries. For short stays of up to 90 days, citizens of many countries, including the U.S., Canada, Australia, and Japan, do not require a visa. For longer stays or for purposes such as work or study, a national visa or residence permit is required.
Hungary has a transparent and efficient immigration process. Non-EU citizens looking to live and work in Hungary need to obtain a work permit, which usually involves having a job offer from a Hungarian company. For entrepreneurs, Hungary offers a range of business visas and permits.
The country also offers a residency bond program, where a significant financial investment in Hungarian government bonds can grant a permanent residence permit. This program has been particularly attractive for investors seeking access to the European market.
Retirement visas are also available for those who can demonstrate sufficient income to support themselves without working. All of these options make Hungary a flexible and welcoming destination for people from all walks of life.
However, it's important to remember that while the country's immigration laws are favourable, they are also strictly enforced. It's crucial to ensure that all the necessary paperwork is in order and that all visa conditions are adhered to. Consulting with a reputable immigration service like VIP Visa is recommended for a smooth and successful immigration process.
In conclusion, Hungary offers a unique blend of economic opportunities, cultural richness, and high living standards, making it an attractive destination for workers, entrepreneurs, retirees, and investors alike. Its welcoming visa policies and efficient public services further enhance its appeal, making it not just a great place to visit, but a fantastic place to call home.
At VIP Visa, we pride ourselves on our years of experience in helping clients navigate the complex process of obtaining visas, residencies, and second nationalities or passports. If you are considering a visit or moving to Hungary, we are here to guide you through the process. Our team of experts will ensure that you have all the necessary information and support to make your dream come true. Please see below for more information about our visa categories and let us help you embark on your new journey!