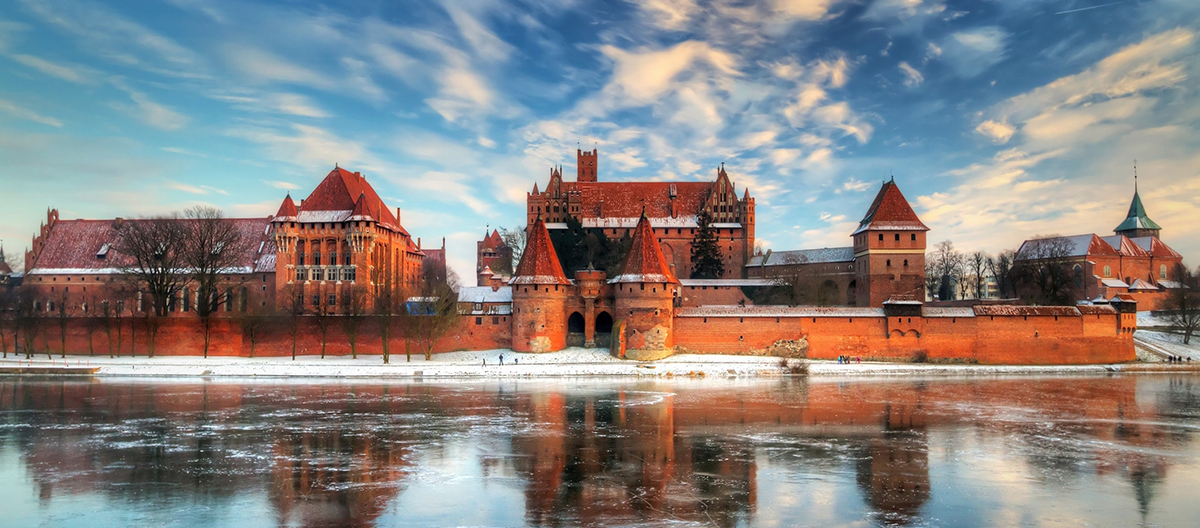 Benefits of life in Poland
Poland, an illustrious gem located in the heart of Europe, is known for its rich history, captivating natural beauty, and vibrant culture. Living in Poland offers an array of benefits that cater to diverse needs and preferences, making it a popular choice for those seeking new opportunities and experiences.
The cost of living in Poland is significantly lower compared to other European nations, making it an ideal choice for expatriates seeking a high standard of living without the hefty price tag. The country's robust economy provides numerous job opportunities, particularly in sectors like IT, engineering, and business services. Furthermore, Poland's education system is world-renowned, with its universities ranking amongst the best in Europe, providing excellent opportunities for students and academics.
Poland's rich cultural heritage and breathtaking landscapes provide a unique blend of urban and rural living. Cities such as Warsaw and Krakow are bustling with cosmopolitan life, offering a myriad of entertainment options, including restaurants, theaters, and museums. Meanwhile, Poland's countryside offers serene landscapes and close-knit communities, ideal for those seeking tranquility.
Healthcare in Poland is of a high standard, with a mixture of public and private healthcare systems, ensuring everyone has access to quality medical care. Safety is another aspect where Poland shines, being ranked as one of the safest countries in the world.
Moreover, Poland's geographic location makes it a strategic hub for travel within Europe, with efficient transport links to major European cities.
Affordable Cost of Living & High Standard of Life
Booming Job Market, Especially in IT
World-Class Education System
Rich Cultural Heritage & Vibrant City Life
Breathtaking Natural Beauty & Rural Tranquillity
High-quality healthcare system
High Safety Standards & Low Crime Rates
Convenient Location for Exploring Europe
Warm & Hospitable Locals
Diverse Leisure & Entertainment Options
Study, Work and Live in Poland
EDUCATIONAL SYSTEM
Studying in Poland provides an enriching educational experience that extends beyond academics. Known for its commitment to high-quality education, Poland is home to some of Europe's best universities, offering a wide range of courses in various fields of study. The country provides an excellent academic environment, with its institutions receiving international recognition for their research and teaching quality.
One of the primary benefits of studying in Poland is the affordable cost of education. Despite offering top-tier education, tuition fees in Poland are significantly lower than in many other European countries. Additionally, the cost of living is also quite reasonable, making it financially accessible for many international students.
Polish universities offer a plethora of programs in English, catering to the needs of international students. This feature, combined with a welcoming environment, aids in making students from diverse backgrounds feel at home.
The country's rich cultural heritage and vibrant social life offer a unique opportunity for students to immerse themselves in European culture. Its central location in Europe also provides students with the opportunity to travel and explore other European countries easily.
Moreover, studying in Poland gives students a competitive edge in the job market. Many Polish universities have strong ties with industries and offer internships and job placements, providing students with practical work experience.
In conclusion, the benefits of studying in Poland include high-quality education, affordability, a welcoming environment, rich cultural experiences, and better job prospects, making it an excellent choice for international students.
EMPLOYMENT OPPORTUNITIES
Poland presents a vibrant and expanding job market that offers exciting opportunities across diverse sectors. The country has seen significant economic growth over the past decades, and this upward trend seems set to continue, making Poland an attractive destination for job seekers.
One of the primary advantages of working in Poland is the favourable work-life balance. Polish labour laws ensure reasonable working hours, paid vacations, and maternity and paternity leaves, ensuring that employees have ample time to enjoy their personal lives alongside their professional commitments.
The cost of living in Poland is significantly lower than in many Western European countries, which means that your earnings go further. This, coupled with competitive salaries in sectors like IT, engineering, finance, and business services, allows for a comfortable lifestyle.
Poland's strategic location in Central Europe is also a significant plus for business professionals. Its proximity to major European markets like Germany, France, and the UK facilitates easy business travel and broadens networking opportunities.
Working in Poland also provides an excellent opportunity to experience its rich culture and history. The country boasts dynamic cities with thriving art scenes, historic architecture, and a vibrant nightlife. The Polish people are known for their hospitality, and the country is renowned for its safety, making it a great place to live.
Lastly, Poland offers a chance to learn a new language, though it's worth noting that English is commonly used in business environments. This makes it easier for expatriates to transition while also providing an opportunity for those interested in picking up a new language.
In summary, the benefits of working in Poland include a healthy work-life balance, a thriving job market, affordable living, strategic location, cultural richness, and safety.
ECONOMIC ADVANTAGES
Poland offers impressive economic advantages for those looking to start a new business or for digital nomads seeking a base. The country has experienced steady economic growth over the past decades, making it one of the fastest-growing economies in Europe. Its strategic location in Central Europe, combined with its membership in the European Union, provides easy access to major European markets, making it an ideal place to start a business.
For digital nomads, the burgeoning tech industry and the availability of coworking spaces in major cities make Poland an attractive destination. The country also boasts a high-speed internet infrastructure, which is a must for remote work. Additionally, the affordable cost of living and high standard of life are attractive to those working remotely.
BEAUTY AND CLIMATE
Poland is a country of diverse natural beauty, from its stunning Baltic Sea coastline to the majestic Tatra Mountains in the south. In between, you'll find lush forests, rolling plains, and numerous rivers and lakes. Poland's cities offer a different kind of beauty, with their mix of medieval architecture and modern design. Cities such as Warsaw, Krakow, and Gdansk are rich in history and culture, each with its unique charm.
Poland's climate is temperate with four distinct seasons, offering a variety of experiences throughout the year. Summers are typically warm and perfect for outdoor activities, while winters, particularly in the mountainous regions, are ideal for winter sports enthusiasts.
PUBLIC SERVICES
Poland's public services are well-developed and easily accessible. The country has a reliable public transportation system, including buses, trams, and a subway system in Warsaw. Trains connect the major cities, and the road network is continuously improving. Public education in Poland is free and compulsory from age six to eighteen, with the country being recognized for its high-quality education system.
HEALTHCARE
The healthcare system in Poland is a mixture of public and private providers. All residents have access to the public healthcare system, which is funded through a universal health insurance system. The quality of healthcare in Poland is high, with well-trained medical staff and modern facilities. Private healthcare is also widely available and very affordable compared to many Western countries.
ACCOMMODATION AND REAL ESTATE INVESTMENT
The real estate market in Poland offers substantial potential for investment. Property prices, while rising, are still relatively low compared to Western Europe, offering an opportunity for a good return on investment. The demand for both rental and purchase properties is high, particularly in the major cities.
Living accommodation in Poland varies from modern apartments in the cities to traditional homes in the countryside. The cost of housing is relatively low, whether you're looking to rent or buy, contributing to the overall affordable cost of living.
RETIREMENT IN POLAND
Retiring in Poland is an attractive option for many foreigners. The affordable cost of living allows for a comfortable lifestyle, even on a modest pension. The country's safety, high-quality healthcare, and the hospitality of the Polish people add to the attractiveness. For those who appreciate culture, history, and natural beauty, Poland offers an abundance of all.
LUCRATIVE POTENTIAL
Given all these factors, living in Poland can be a lucrative venture. The economic advantages provide opportunities for business growth and income generation. The affordable cost of living, coupled with the high standard of life, means that your money goes further in Poland. The potential for real estate investment provides an additional avenue for financial growth. All of these factors, combined with the richness of life in Poland, make it an attractive and potentially profitable place to live.
VISA REQUIREMENTS AND IMMIGRATION LAWS
Poland, being a member of the European Union, follows the EU's immigration laws. EU citizens can live EU citizens can live and work in Poland without a visa, although they need to register their stay if it's longer than three months. Non-EU citizens, however, will generally need a visa for long-term stays.
There are different types of visas available, including work visas, student visas, and business visas. The type of visa needed will depend on the purpose of your stay. The process for obtaining a visa involves submitting an application to a Polish embassy or consulate in your home country, along with the necessary supporting documents.
For those seeking permanent residency, Poland has a points-based immigration system that considers factors such as education, work experience, and language skills. After five years of continuous legal residence, it's possible to apply for permanent residence.
It's worth noting that Poland's immigration laws are subject to change, and it's recommended to check the latest information from official sources when planning your move.
In conclusion, the benefits of living in Poland are numerous, making it a welcoming and attractive destination for travellers, expats, digital nomads, business owners, and retirees alike. It combines the best of economic opportunities, high-quality public services, affordable living, and rich cultural experiences. Whether you're looking to start a new business, retire, or simply enjoy a new lifestyle, Poland offers a wealth of opportunities.
At VIP Visa, we pride ourselves on our years of experience in helping clients navigate the complex process of obtaining visas, residencies, and second nationalities or passports. If you are considering a visit or moving to Poland, we are here to guide you through the process. Our team of experts will ensure that you have all the necessary information and support to make your dream come true. Please see below for more information about our visa categories and let us help you embark on your new journey!