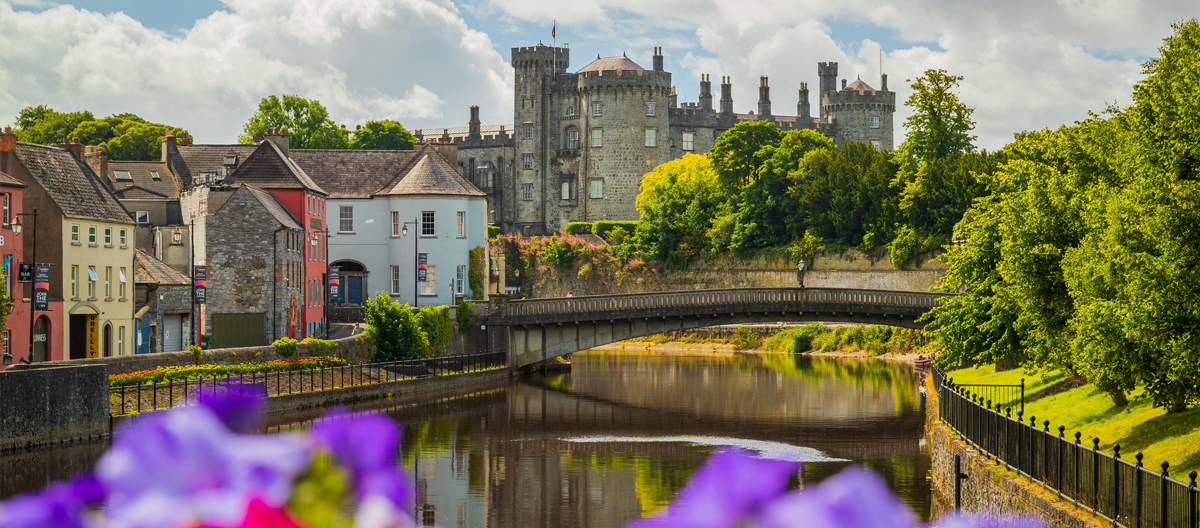 Benefits of life in Ireland
Ireland, known as the Emerald Isle, is a remarkable country with a rich cultural heritage, stunning landscapes, and a robust economy, making it an ideal choice for travel, residency, or obtaining a second nationality.
One of the most significant benefits of life in Ireland is its strong economy. As home to many multinational corporations, particularly in the technology and pharmaceutical sectors, there are numerous career opportunities available. The education system in Ireland is also top-notch, with several universities recognized globally for their excellence.
Despite its economic vibrancy, Ireland has not lost touch with its cultural roots. The Irish are known for their hospitality, and the community-cantered way of life is deeply woven into the fabric of society. This means newcomers quickly feel at home and integrated. Moreover, Ireland's rich history and traditions, from its ancient castles and monuments to its distinctive music and literature, create a unique, culturally rich environment.
Furthermore, Ireland boasts a superb quality of life. Its healthcare system is modern and efficient, with high standards of care. The crime rate is relatively low, adding to the sense of security. In addition, the country's natural beauty, from its dramatic coastlines to its rolling green hills, offers endless opportunities for outdoor activities and exploration.
The balance between urban development and unspoiled nature, combined with a welcoming society and a thriving economy, makes life in Ireland incredibly appealing.
Strong & Diverse Economy
High-Quality Education System
Known for its Hospitality & Community Spirit
Rich Cultural Heritage
High Standard of Healthcare Services
Low Crime Rate & a Safe Living Environment
Exceptional Natural Beauty
Perfect Urban Life & Rural Tranquillity
English-Speaking Country, Easing the Integration
Strategic Location within Europe
Study, Work and Live in Ireland
EDUCATIONAL SYSTEM
Studying in Ireland offers a multitude of benefits that extend beyond academics. Home to some of the world's best universities, Ireland provides high-quality education that is globally recognized, ensuring students gain qualifications that are respected worldwide.
The Irish education system promotes independent thinking and creative problem-solving, preparing students for the future workforce effectively. Universities in Ireland offer a broad array of courses in various fields, from science and technology to arts and humanities, catering to diverse interests.
A distinct advantage of studying in Ireland is that it's an English-speaking country. This not only eases the transition for international students but also enhances their proficiency in English, a language that is critical in the global business world.
Ireland is renowned for its warm hospitality, and international students are welcomed with open arms. This creates an inclusive, supportive environment that makes studying abroad a more comfortable experience. Additionally, students have the chance to immerse themselves in Irish culture, rich in history and traditions, providing an enriching life experience.
The country's location in Europe also offers students the opportunity to travel and explore other European cultures and landscapes easily. Furthermore, Ireland's strong ties with many multinational corporations can facilitate internships and job opportunities, giving students a head start in their careers.
In summary, studying in Ireland offers an excellent education, an enriching cultural experience, career opportunities, and a supportive environment, making it a great choice for international students.
EMPLOYMENT OPPORTUNITIES
Working in Ireland presents a wealth of opportunities and benefits, chiefly due to its robust and diverse economy. Ireland is home to numerous multinational corporations, especially in the technology, pharmaceutical, and finance sectors, offering a broad spectrum of job opportunities. The country's workforce is known for its high skills level, which is respected and valued by employers.
Ireland's strong economy ensures competitive salaries and benefits, enhancing the overall job satisfaction. Moreover, the country maintains strong labour laws that protect workers' rights, contributing to a healthy work-life balance.
The chance to work in an English-speaking country can also be a significant advantage for those seeking to improve their language skills and broaden their professional networks. In addition, Ireland's strategic location facilitates business travel within Europe, which can be a valuable asset for career development.
Ireland's vibrant cities, like Dublin and Cork, offer a dynamic work environment. Still, they also maintain a close connection with nature, allowing residents to enjoy the country's stunning landscapes and outdoor activities, which can significantly enhance the quality of life.
The Irish are renowned for their warm hospitality, and this extends into the professional realm. The working culture in Ireland is generally collaborative and inclusive, fostering strong team dynamics. This welcoming environment makes it easier for international workers to adapt and thrive.
In essence, working in Ireland can provide a rewarding career filled with opportunities, balanced with a high quality of life, making it a highly attractive option for professionals globally.
ECONOMIC ADVANTAGES AND OPPORTUNITIES FOR BUSINESS AND DIGITAL NOMADS
Ireland offers an ideal environment for entrepreneurs and digital nomads. The country boasts a strong and dynamic economy, with a particular emphasis on technology, pharmaceuticals, and finance. This robust economic landscape provides ample opportunities for both established businesses and start-ups. For digital nomads, the widespread availability of high-speed internet, coupled with a healthy work-life balance, make Ireland an excellent choice.
As a member of the European Union, Ireland offers easy access to a large, diverse market. The country has a favourable corporate tax rate, which has attracted many multinational corporations. These factors combine to create a nurturing environment for businesses, with ample networking and growth opportunities.
NATURAL BEAUTY AND CLIMATE
Ireland is renowned for its natural beauty. The country is dotted with picturesque landscapes, from the rugged cliffs of Moher to the serene beauty of Killarney National Park. The lush, green countryside, charming villages, and expansive coastlines offer countless opportunities for exploration and outdoor activities.
The climate in Ireland is temperate, with moderate summers and mild winters, making it pleasant throughout the year. The country's weather contributes to its green landscapes, earning it the nickname "The Emerald Isle".
PUBLIC SERVICES
Ireland provides a host of public services to its residents. The education system is highly regarded, with several universities recognized globally for their excellence. Public transportation is efficient and well-connected, linking major cities and towns. Ireland also provides substantial support for families, including child benefit payments and parental leave.
HEALTHCARE SYSTEM
The healthcare system in Ireland is modern and efficient. Both public and private healthcare options are available, ensuring residents have access to high-quality medical services. The public health system is funded through general taxation and is available to all residents. Private health insurance is also widely used, offering faster access to specialist treatments and private hospitals.
ACCOMMODATION AND REAL ESTATE INVESTMENT
The real estate market in Ireland offers great potential for investment. Property values have seen steady growth over the years, making real estate investment a profitable venture. The housing market is diverse, ranging from modern city apartments to traditional countryside homes.
Rental accommodations are widely available, catering to different budgets and lifestyle needs. The country's strong tenant protection laws ensure a fair and secure living arrangement for renters.
RETIREMENT IN IRELAND
Ireland is an excellent choice for retirement. The country's safe environment, high quality of life, and the warm hospitality of its people make it a comfortable place to settle down. The cost of living is reasonable, and senior citizens enjoy certain benefits like travel concessions and lower property taxes.
Foreign retirees will appreciate the ease of integration, given that English is the primary language. The rich cultural heritage and the community-cantered way of life add to the charm of retiring in Ireland.
LUCRATIVENESS OF LIVING IN IRELAND
All these factors make living in Ireland a lucrative choice. The strong economy and business-friendly environment promise excellent career and business opportunities. The beautiful landscapes and pleasant climate enhance the quality of life. The efficient public services and healthcare system ensure a comfortable and secure living environment.
Investing in real estate can provide significant returns over time. The potential of a comfortable and enriching retirement adds to the allure. Therefore, whether you're an entrepreneur, a digital nomad, a family, or a retiree, Ireland offers great value and a high return on your life investment.
VISA REQUIREMENTS AND IMMIGRATION LAWS
Immigration laws in Ireland are comprehensive and clear. Non-European Economic Area nationals who wish to visit, study, work, or live in Ireland need to apply for the appropriate visa. The application process is straightforward and can be completed online for many visa types. Various visa options are available, such as study visas, work visas, entrepreneur visas, and retirement visas, catering to diverse needs and circumstances.
For those seeking to establish a business in Ireland, the Immigrant Investor Programme and the Start-up Entrepreneur Programme offer pathways for residency. These programmes are designed to support non-EEA nationals with innovative business ideas or investment capabilities, thus contributing to Ireland's economy.
The country is also part of the EU Blue Card scheme, which allows highly skilled non-EU citizens to work and live in Ireland. For retirees, a 'permission to remain' can be requested, which typically requires proof of sufficient income.
Ireland has clear pathways for permanent residency and citizenship as well. After five years of legal residency, individuals can apply for permanent residency. Citizenship can be acquired by naturalization, typically after five years of residency, or by descent if one has an Irish parent or grandparent.
It's worth noting that Ireland is known for its fairness and transparency in handling immigration matters. The Irish Naturalisation and Immigration Service (INIS) provides comprehensive information and support to applicants, ensuring that moving to Ireland is a smooth process.
In conclusion, Ireland offers a wealth of opportunities and benefits for individuals from all walks of life. Its strong economy, natural beauty, robust public services, quality healthcare, potential for real estate investment, and welcoming environment for retirees make it an ideal destination for living, working, and investing. With clear immigration laws and various visa options, moving to Ireland can be a viable and rewarding decision.
At VIP Visa, we pride ourselves on our years of experience in helping clients navigate the complex process of obtaining visas, residencies, and second nationalities or passports. If you are considering a visit or moving to Ireland, we are here to guide you through the process. Our team of experts will ensure that you have all the necessary information and support to make your dream come true. Please see below for more information about our visa categories and let us help you embark on your new journey!