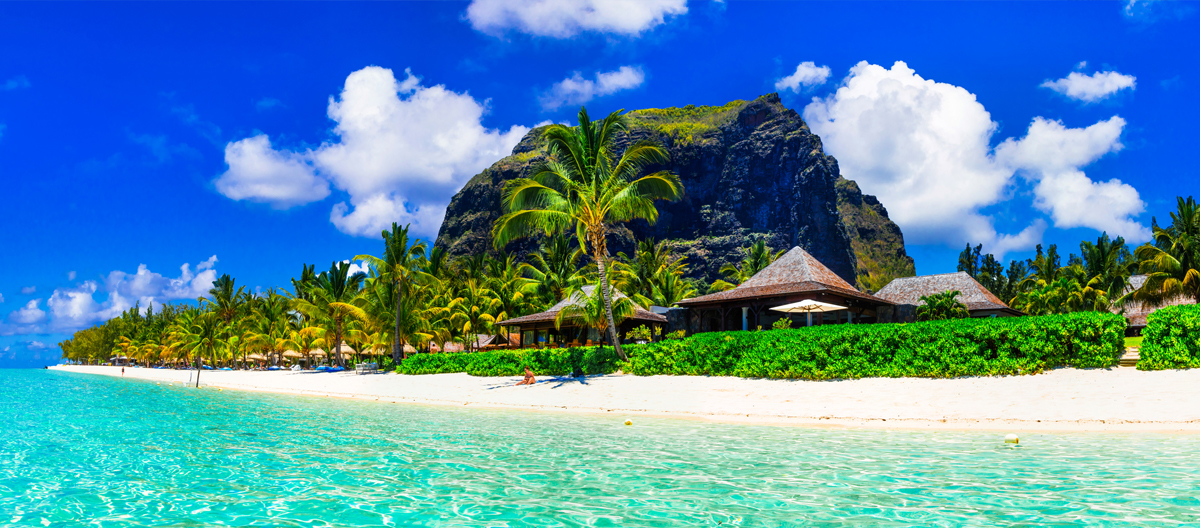 Benefits of life in Mauritius
Mauritius, an island paradise located in the Indian Ocean, offers a unique blend of diverse cultures, pristine landscapes, and a dynamic economy. Life in Mauritius is synonymous with a high quality of life, characterized by a relaxed lifestyle, world-class healthcare, and a safe, family-friendly environment.
The island is renowned for its tropical climate, white sandy beaches, and crystal-clear waters. It provides an idyllic setting for both adventures and relaxation, with opportunities for diving, fishing, hiking, and wildlife spotting.
Living in Mauritius means exposure to a rich cultural tapestry. The island's history has given rise to a multicultural society where people of different ethnicities live harmoniously, each contributing to the unique Mauritian culture. The local cuisine, a delicious fusion of Creole, Chinese, Indian and European influences, is a testament to this multiculturalism.
Education is highly valued in Mauritius, with a robust educational system that follows the British model. English is the medium of instruction, and there are also many internationally recognized schools and universities on the island.
The economy of Mauritius is well-diversified, spanning from tourism and textiles to financial services and IT. The country's political stability and business-friendly policies make it an attractive destination for investors and entrepreneurs.
Finally, Mauritius boasts an excellent healthcare system. Both public and private hospitals offer high-standard medical care, while the cost of living remains relatively affordable compared to many Western countries.
Enjoy Year-Round Sunshine & Warm Temperatures
Experience a Rich Blend of Cultures & Traditions
High-Quality Healthcare & Educational Opportunities
Mauritius is one of the Safest Countries in Africa
Stable & Investment-Friendly
Enjoy Beaches, Greenery with a Rich Biodiversity
The Cost of Living in Mauritius is Relatively Low
Excellent Infrastructure & Easy Accessibility
Study, Work and Live in Mauritius
EDUCATIONAL SYSTEM
Studying in Mauritius offers a range of benefits that make it an attractive destination for international students. With an education system that mirrors the British model, Mauritius provides a globally recognized standard of education, which opens up vast opportunities for graduates on an international scale.
Mauritius is home to a number of prestigious universities and colleges, many of which have partnerships with leading educational institutions worldwide. These collaborations often allow students to earn dual degrees or transfer credits, further enhancing their academic qualifications.
English is the primary language of instruction in educational institutions, providing an excellent platform for students to strengthen their English language skills. This linguistic environment is also advantageous for students aspiring to work or study further in English-speaking countries.
Living and studying in Mauritius allows students to immerse themselves in a richly diverse cultural milieu. The multicultural society is not just welcoming but also provides a unique learning experience beyond the confines of a classroom.
In terms of affordability, Mauritius offers a lower cost of living compared to many other popular study destinations. Accommodation, food, and transportation are reasonably priced, making it easier for students to manage their expenses.
Finally, studying in Mauritius isn't just about academics. The island's breathtaking landscapes, vibrant city life, and outdoor activities offer a rewarding and enriching experience that ensures a balanced lifestyle between studies and recreation. The safe and friendly environment further adds to the overall appeal of Mauritius as a study destination.
EMPLOYMENT OPPORTUNITIES
Working in Mauritius offers a wealth of opportunities and advantages that make it an appealing destination for professionals worldwide. Mauritius has a diverse economy with strong sectors in tourism, finance, ICT, and renewable energy, offering a wide range of job opportunities.
Mauritius' strong economic performance, political stability, and transparent legal system create a conducive environment for businesses and individuals alike. The country is known for its business-friendly policies and has been consistently ranked as one of the easiest places to do business in Africa.
Working in Mauritius also provides exposure to a multicultural work environment. This cultural diversity fosters a global perspective and enhances problem-solving skills, which are valuable assets in today's interconnected world. English and French are widely spoken, facilitating communication in the workplace.
The work-life balance in Mauritius is another significant benefit. The island's natural beauty and relaxed lifestyle offer a perfect counterpoint to a challenging work schedule. After a day's work, professionals can unwind on the beach, indulge in water sports, or explore the island's rich biodiversity.
Mauritius also boasts a high quality of life with excellent healthcare services and a robust education system, making it a great place for families. The cost of living is reasonable when compared with the salaries and benefits, which often include health insurance and housing allowances.
Moreover, Mauritius is well-connected with direct flights to major cities worldwide, ensuring that being away from your home country does not mean being out of touch. All these factors combined make working in Mauritius an attractive prospect for professionals seeking international work experience.
ECONOMIC ADVANTAGES AND BUSINESS OPPORTUNITIES
Mauritius provides a myriad of economic advantages, making it an ideal location for entrepreneurs, investors, and digital nomads alike. The island's business-friendly environment is marked by political stability, robust infrastructure, and transparent regulatory frameworks. The country has been consistently ranked among the easiest places to do business in Africa, which is a testament to its efficient government services, ease of starting a business, and investor-friendly tax regime.
Digital nomads will find Mauritius particularly attractive because of its excellent internet connectivity and the availability of modern co-working spaces. With an advanced IT infrastructure and widespread use of English, digital professionals can easily network, collaborate, and work remotely while enjoying island life.
BEAUTY AND CLIMATE
Mauritius is an island paradise, blessed with year-round warm weather and abundant natural beauty. Its stunning beaches, crystal-clear lagoons, verdant forests, and diverse wildlife make it a desirable place to live and work. The island's tropical climate with plentiful sunshine is perfect for outdoor activities, from water sports like diving and fishing to hiking in the lush mountains.
PUBLIC SERVICES
The Mauritian government is committed to providing high-quality public services. The island boasts an extensive network of well-maintained roads, a reliable public transportation system, and advanced telecommunications services. Waste management, sanitation, and water supply are efficiently managed, ensuring a clean and healthy living environment for residents.
HEALTHCARE SYSTEM
Mauritius' healthcare system is one of the best in the region. It provides a mix of public and private healthcare services, ensuring access to quality medical care for all residents. The country's hospitals and clinics are well-equipped, and many healthcare professionals are internationally trained. Mauritius also has a growing medical tourism sector, offering a range of health and wellness services at competitive prices.
ACCOMMODATION AND REAL ESTATE INVESTMENT
Whether you're looking for a beachfront villa, a luxury apartment, or a cozy house in the suburbs, Mauritius offers a wide range of accommodation options to suit different tastes and budgets. The real estate market in Mauritius is robust and offers considerable potential for investors. The government encourages foreign investment in real estate through schemes such as the Property Development Scheme (PDS), which allows non-citizens to acquire residential property on the island.
Investing in Mauritian real estate not only offers a good return on investment but also opens the door to permanent residency. The beauty, safety, and high standard of living in Mauritius make properties here particularly attractive to foreign investors.
RETIREMENT IN MAURITIUS
Mauritius is a popular retirement destination for foreigners due to its relaxed lifestyle, beautiful environment, and high-quality healthcare. Retirees can enjoy a peaceful life, filled with leisure activities like golf, fishing, hiking, and exploring the local culture and cuisine. The cost of living is relatively low compared to many Western countries, making it a financially viable option for retirees.
LUCRATIVENESS OF LIVING IN MAURITIUS
All these factors combine to make Mauritius a lucrative place to live, work, invest, and retire. The country's economic stability, investor-friendly policies, and high quality of life offer a rewarding experience for residents. The natural beauty and leisure activities provide a balanced lifestyle, while the multicultural society offers a rich cultural experience.
VISA REQUIREMENTS AND IMMIGRATION LAWS
Mauritius has a welcoming and straightforward approach when it comes to visa requirements and immigration laws. For most nationalities, a tourist visa is not needed for stays of up to 90 days. This visa-free entry makes the island easily accessible for those wanting to explore it as a potential place to live, work, or invest.
For longer stays, whether for work, business or retirement, appropriate permits and visas are required. The Occupation Permit serves as both a work and residence permit for professionals, self-employed individuals, and investors. The criteria and investment amount vary based on the category.
The Mauritian government also offers a Retirement Permit for those who want to spend their golden years on the island. To qualify, a non-citizen must commit to transferring at least USD 1,500 to their local bank account in Mauritius monthly.
Foreigners investing more than USD 375,000 in a residential property in Mauritius are eligible to apply for a Permanent Residence Permit, which allows them to live in Mauritius for a period of 10 years.
It's important to note that while the process is straightforward, it's always recommended to check the most up-to-date information and, if needed, consult with an expert or legal advisor on Mauritian immigration laws.
At VIP Visa, we pride ourselves on our years of experience in helping clients navigate the complex process of obtaining visas, residencies, and second nationalities or passports. If you are considering a visit or moving to Mauritius, we are here to guide you through the process. Our team of experts will ensure that you have all the necessary information and support to make your dream come true. Please see below for more information about our visa categories and let us help you embark on your new journey!