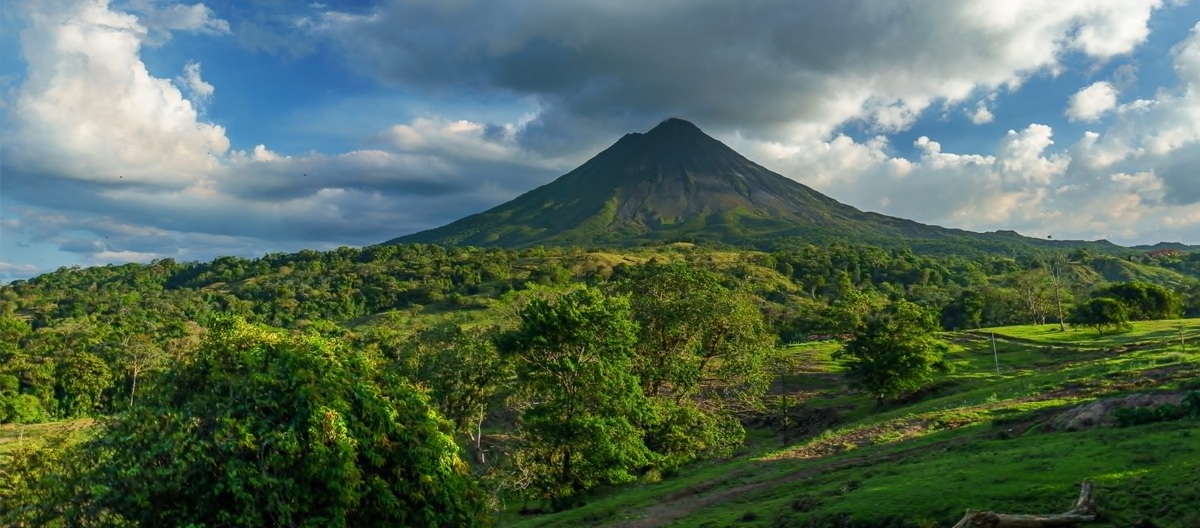 Benefits of life in Costa Rica
Costa Rica, known as the jewel of Central America, offers an exceptional quality of life that is hard to match. This vibrant country is renowned for its stable democracy, and its commitment to peace and neutrality forms the backbone of its national identity.
Living in Costa Rica means immersing yourself in a rich and diverse culture with a warm, welcoming population known for their "Pura Vida" lifestyle, which translates to "pure life". This mantra signifies a relaxed, positive, and simple approach to life, something many expats find refreshing.
Costa Rica's stunning natural beauty is another significant benefit. With an impressive range of biodiversity, the country is home to lush rainforests, pristine beaches, and majestic volcanoes. It's a paradise for outdoor enthusiasts, with endless opportunities for activities like hiking, surfing, bird-watching, and more.
Healthcare in Costa Rica is of high quality and affordable, attracting many international residents. The country also has a cost of living that's lower than many Western countries, allowing for a comfortable lifestyle that doesn't break the bank.
Education in Costa Rica is highly prioritized, with literacy rates among the highest in Latin America. English is widely spoken, especially in business and tourism sectors, making the transition easier for expats.
Additionally, Costa Rica has robust visa and residency programs, offering various options for those looking to make this tropical paradise their home. It's an attractive destination for retirees, entrepreneurs, and families alike.
Stable & Democratic Country
"Pura Vida" Lifestyle promoting positivity & simplicity
Breathtaking natural beauty & biodiversity
Affordable, High-Quality Healthcare
Lower Cost of Living Compared to Many Countries
High Literacy Rates & Good Education System
English is Widely Spoken
Rich Cultural Experiences & Welcoming People
Ideal for Retirees, Families & Entrepreneurs
Study, Work and Live in Costa Rica
EDUCATIONAL SYSTEM
Studying in Costa Rica offers numerous benefits, making it an attractive destination for students worldwide. The country provides a high standard of education with a large number of universities and colleges that offer a wide range of programs. The education system promotes innovation and creativity, equipping students with the necessary skills for the 21st century.
One of the major benefits is the opportunity to learn Spanish, one of the world's most spoken languages, in an immersive environment. This linguistic proficiency can be a significant asset in the global job market. Also, English is widely spoken in academic circles, ensuring that international students can comfortably pursue their studies.
Studying in Costa Rica also means living in a culturally rich environment. Costa Rican culture is a vibrant mix of indigenous heritage and Spanish influences, providing students with diverse cultural experiences. Additionally, the locals, known as 'Ticos', are friendly and welcoming, making international students feel at home.
But perhaps the most unique benefit is the opportunity to live and learn in one of the world's most biodiverse countries. Many universities in Costa Rica offer environmental science and sustainability programs, providing students with invaluable hands-on experience in these fields. The rich natural resources serve as a living laboratory, making studying in Costa Rica a truly unique experience.
In summary, studying in Costa Rica offers a blend of quality education, language immersion, cultural richness, and unique environmental study opportunities.
EMPLOYMENT OPPORTUNITIES
Working in Costa Rica presents a multitude of benefits. The country boasts a stable political and economic climate, making it an attractive destination for international professionals. Many multinational corporations have set up operations in Costa Rica, providing abundant job opportunities in diverse sectors, such as information technology, medical devices, and tourism.
The work-life balance in Costa Rica is excellent, with the "Pura Vida" lifestyle influencing the country's work culture. This laid-back attitude fosters a relaxed and low-stress work environment. Employees in Costa Rica typically work eight hours a day, with ample time for leisure and family.
Learning and perfecting Spanish in a professional setting is another significant advantage of working in Costa Rica. Being fluent in Spanish, along with English, can open up more opportunities in the global job market.
Costa Rica also has a lower cost of living compared to many Western countries, meaning your salary can go further here. Healthcare is both high-quality and affordable, and the country is known for its excellent public and private medical facilities.
Beyond the workplace, you'll find an extraordinary natural environment to explore. The country is known for its commitment to sustainability, and you will have a front-row seat to some of the world's most diverse ecosystems.
Finally, working in Costa Rica offers the chance to immerse oneself in the rich and vibrant culture of the country. The warmth and friendliness of the Costa Rican people make it a truly welcoming place to work and live.
In essence, the benefits of working in Costa Rica are multifaceted, blending professional opportunities with a high quality of life and cultural immersion.
ECONOMIC ADVANTAGES AND OPPORTUNITIES
Costa Rica offers an array of economic advantages that make it a desirable location for starting a new business or for digital nomads. The country is known for its political and economic stability, well-developed infrastructure, and a highly educated workforce. The government is also supportive of entrepreneurship and foreign investment, providing a conducive environment for business growth.
For digital nomads, the high-speed internet connectivity across the country, including in many beach towns, makes it an ideal choice. Moreover, the country operates in the Central Standard Time zone, making it easier for digital nomads to maintain communication with clients and colleagues in North America.
BEAUTIFUL PLACES AND CLIMATE
Costa Rica is a land of stunning natural beauty. Its diverse landscapes include pristine beaches, lush rainforests, majestic volcanoes, and exotic wildlife, providing countless opportunities for exploration and adventure. Whether it's surfing on the Pacific coast, hiking in the cloud forests, or bird-watching in the national parks, there's always something to do.
The climate is another major attraction. Costa Rica enjoys a tropical climate year-round with an average temperature of 70 to 81 degrees Fahrenheit. The country has two seasons - a dry season (December to April) and a rainy season (May to November), offering a refreshing variety to residents.
PUBLIC SERVICES
Costa Rica's public services are among the best in Latin America. The country has a well-developed public transportation system, making it easy to navigate around cities and towns. Utilities, including water, electricity, and telecommunications, are reliable and affordable.
The education system in Costa Rica is of high quality and accessible to all residents. Public and private schools offer excellent academic and extracurricular programs, and the country boasts a literacy rate of over 97%.
HEALTHCARE
Costa Rica's healthcare system is internationally recognized for its quality and affordability. The country has a universal healthcare system, known as Caja Costarricense de Seguro Social (CCSS), which provides comprehensive healthcare services to all residents. Additionally, there are private healthcare providers offering top-tier medical services at reasonable costs. With a high ratio of doctors to residents and state-of-the-art medical facilities, healthcare in Costa Rica is exceptional.
ACCOMMODATION AND INVESTMENT IN REAL ESTATE
The real estate market in Costa Rica offers a wide range of options, from affordable apartments in urban areas to luxury villas along the coast. The cost of living is lower than in many Western countries, making it feasible to maintain a comfortable lifestyle.
Investing in Costa Rican real estate can be highly lucrative due to the steady increase in property values and the robust rental market fuelled by tourism. Costa Rica's property laws are favourable to foreigners, who have the same ownership rights as locals.
RETIREMENT AND LIVING FOR FOREIGNERS
Costa Rica is frequently named one of the best places in the world to retire. The lower cost of living, high-quality healthcare, and the 'Pura Vida' lifestyle attract many retirees. The government even offers a specific "Pensionado" visa for retirees with a regular monthly income.
Living in Costa Rica provides a chance to immerse oneself in a welcoming and vibrant culture. The Ticos are known for their friendliness and hospitality, making foreigners feel right at home.
HOW CAN IT ALL BE LUCRATIVE AND WHY?
Living in Costa Rica can be a lucrative experience in many ways. Economically, the lower cost of living means that your money goes further here. For entrepreneurs and digital nomads, the stable economy, supportive government policies, and high-quality infrastructure provide a conducive environment for business and work.
Investing in real estate can offer significant returns, driven by the steady appreciation of property values and a thriving rental market. For those in the healthcare profession, Costa Rica's advanced and respected health system provides numerous opportunities.
The benefits, however, extend beyond just financial gains. The cultural richness, natural beauty, and healthy lifestyle contribute to an improved quality of life, which can be considered a form of personal enrichment. The education system offers excellent opportunities for children, while the emphasis on work-life balance can lead to a happier, healthier living.
VISA REQUIREMENTS AND IMMIGRATION LAWS
Costa Rica has a flexible and welcoming immigration policy. The tourist visa allows most visitors to stay for up to 90 days without the need for a special application. For those looking to stay longer, Costa Rica offers several types of residency visas.
The Pensionado program is available to retirees who can prove a stable monthly income of at least $1,000 from a pension or retirement fund. The Rentista program is another option for individuals who can demonstrate a regular monthly income of $2,500 for at least two years or a $60,000 deposit in a Costa Rican bank.
Investors can apply for the Inversionista program, which requires a minimum investment of $200,000 in a business or real estate. There's also the Representante program for company representatives, and the Permanente program for those with first-degree Costa Rican relatives.
All residency applications must be made through the General Directorate of Immigration and Foreigners. The process can be complex, and it's advisable to seek assistance from professionals or legal advisors familiar with Costa Rican immigration laws.
In conclusion, Costa Rica presents an array of opportunities and benefits for those looking to live, work, or retire in a beautiful, stable, and welcoming environment. With its economic advantages, excellent public services, high-quality healthcare, and lucrative investment opportunities, it's no wonder that this Central American country is a preferred destination for many.
At VIP Visa, we pride ourselves on our years of experience in helping clients navigate the complex process of obtaining visas, residencies, and second nationalities or passports. If you are considering a visit or moving to Costa Rica, we are here to guide you through the process. Our team of experts will ensure that you have all the necessary information and support to make your dream come true. Please see below for more information about our visa categories and let us help you embark on your new journey!