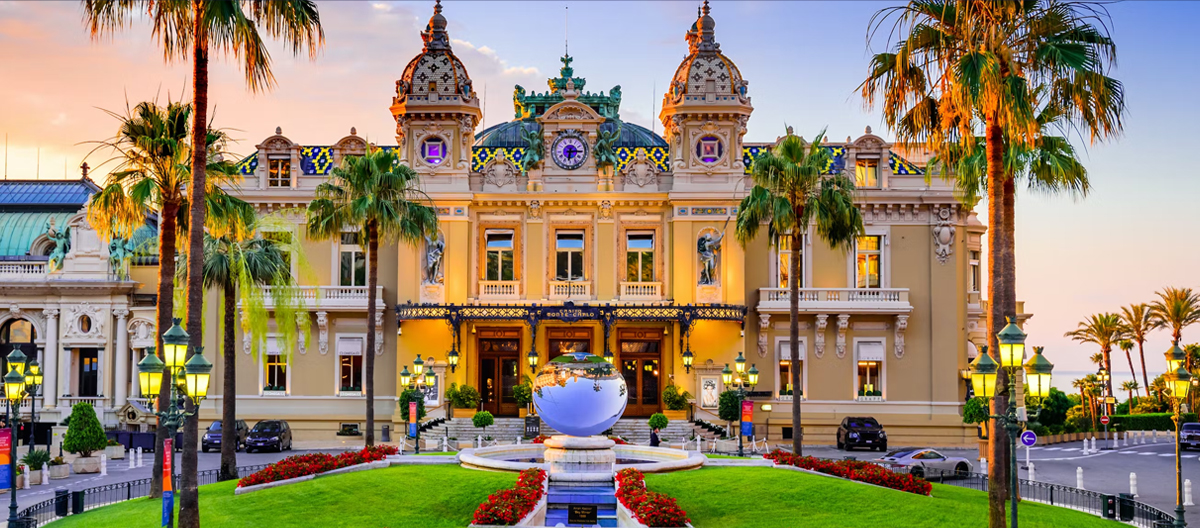 Benefits of life in Monaco
Monaco, a spectacularly beautiful city-state on the French Riviera, offers a unique blend of a cosmopolitan lifestyle, attractive business environment, and unparalleled natural beauty. With a reputation for luxury and a high standard of living, Monaco provides numerous benefits to those who choose to call it home.
One of the most significant benefits of life in Monaco is its tax-friendly environment. Monaco is renowned for having no income tax, making it an attractive destination for high net-worth individuals and businesses. This fiscal climate allows residents to enjoy a greater portion of their earnings and fosters a dynamic and prosperous local economy.
Safety is another aspect where Monaco excels. It has one of the lowest crime rates in the world, thanks to its high police presence and strong security measures. The peace of mind derived from living in such a secure environment is truly priceless.
Moreover, Monaco offers a high standard of healthcare and education. The healthcare system is world-class, with state-of-the-art medical facilities and highly trained medical professionals. The education system is equally impressive, offering a range of international schools and a multi-lingual curriculum.
The lifestyle in Monaco is characterized by luxury and elegance. The city-state offers a plethora of high-end shopping boutiques, gourmet restaurants, and cultural events. The scenic landscapes, from the sparkling Mediterranean Sea to the lush gardens and parks, provide a serene backdrop to this exclusive lifestyle.
Living in Monaco also offers the chance to be part of a multicultural community. With over 120 nationalities represented, Monaco is a true melting pot of cultures, languages, and traditions. This diversity enriches the social fabric of Monaco and offers an open-minded and cosmopolitan environment.
Tax-Friendly Environment
One of the World's Lowest Crime Rates
World-Class & Excellent Healthcare
High Standard of Education
Its Lifestyle is Characterized by Luxury
Stunning Natural Beauty
Diverse & Enriching Social Experience
Easy Access to Europe's Major Cities
Hosts World-Rrenowned Events like Grand Prix
A Pleasant Place to Live Year-Round
Study, Work and Live in Monaco
EDUCATIONAL SYSTEM
Studying in Monaco offers a plethora of advantages that extend beyond receiving a world-class education. The city-state's academic institutions are globally recognized for their quality of teaching, rigorous academic standards, and emphasis on international perspectives, making a degree from Monaco highly valuable in the global job market.
Monaco's education system is truly international, offering a broad selection of programs taught in multiple languages, including English and French. This multicultural environment not only enhances language skills but also fosters a deep understanding of different cultures, which is highly beneficial in today's globalized world.
The small size of Monaco and its institutions leads to smaller class sizes, offering students a more personalized education. Teachers can devote more time to individual students, resulting in more effective learning and better understanding.
Moreover, the city-state's strategic location on the French Riviera and close proximity to major European cities like Paris, Rome, and Barcelona offers students ample opportunities for travel and cultural exploration. This enriches the overall study experience, providing a broader perspective on the world.
Monaco's thriving economy also offers numerous opportunities for internships and work placements in sectors such as finance, hospitality, and yachting. These real-world experiences enhance students' employability and help them establish a professional network.
Finally, the quality of life in Monaco is exceptionally high. From the stunning Mediterranean landscapes to the safe and clean environment, studying in Monaco offers an enjoyable and inspiring experience. The city-state's vibrant culture, packed with events like the Monaco Grand Prix and the Monte-Carlo Ballet, ensures that student life is never dull.
Overall, studying in Monaco offers a unique combination of superior education, international exposure, professional opportunities, and a high quality of life.
EMPLOYMENT OPPORTUNITIES
Working in Monaco comes with a plethora of benefits, which range from financial advantages to a high quality of life. The city-state is a global hub for several industries, including finance, luxury goods, and yachting, providing a diverse range of job opportunities.
Monaco's tax environment is one of its biggest attractions. Workers benefit from the absence of income tax, which allows them to retain a larger portion of their earnings. This, coupled with a robust economy, creates a favourable climate for career progression and financial growth.
The city-state is also renowned for its commitment to worker rights and wellbeing. Monaco's labour laws are comprehensive, ensuring fair wages, good working conditions, and a strong social security system. This leads to high job satisfaction and a healthy work-life balance.
In addition, Monaco's cosmopolitan environment provides a dynamic and stimulating work setting. With over 120 nationalities represented, employees can enjoy a multicultural work environment, which promotes cultural understanding and enhances global business skills.
The quality of life in Monaco is also a significant draw for professionals. The stunning Mediterranean landscapes, high safety levels, and vibrant cultural scene contribute to a lifestyle that is as rewarding outside of work as it is within. Furthermore, the city-state's central location in Europe makes it a perfect base for exploring the continent.
Finally, the opportunity to network is immense. Monaco regularly hosts high-profile events, such as the Monaco Grand Prix and the Monaco Yacht Show, that attract professionals from around the world. This provides opportunities for networking and career advancement that are hard to match elsewhere.
In summary, working in Monaco offers not only financial benefits and career opportunities, but also a high quality of life and a dynamic, multicultural environment.
ECONOMIC ADVANTAGES AND BUSINESS OPPORTUNITIES
Monaco, a city-state known for its luxurious lifestyle and high standard of living, offers substantial economic advantages for both businesses and digital nomads. The absence of income tax is one of the most appealing aspects of Monaco's fiscal policy. This allows individuals and corporations to retain a greater portion of their earnings, promoting financial growth and prosperity.
The business-friendly environment extends beyond tax benefits. Monaco boasts a robust and diverse economy, with thriving sectors such as finance, real estate, luxury goods, and yachting. For entrepreneurs and businesses, the thriving local economy provides a wealth of opportunities for growth and expansion. As for digital nomads, the city-state's excellent digital infrastructure, cosmopolitan environment, and high safety levels make it an ideal base for remote work.
BEAUTIFUL LANDSCAPES AND FAVORABLE CLIMATE
Monaco's geographic location on the French Riviera gifts it with breathtaking natural beauty and a pleasant Mediterranean climate. The city-state is nestled between the Alps and the Mediterranean Sea, offering a stunning mix of mountainous landscapes and sparkling sea views. The climate is mild and sunny, with warm summers and gentle winters, making Monaco a delightful place to live year-round.
Monaco's urban beauty is equally impressive. The city-state is immaculately maintained and features a mix of modern architecture and historical buildings. Highlights include the Prince's Palace, the Monte-Carlo Casino, and the Oceanographic Museum. Moreover, Monaco is dotted with lush gardens and parks, offering serene spots for relaxation amid the bustling city.
PUBLIC SERVICES
Monaco's public services are world-class, ensuring a high quality of life for its residents. The city-state's public transportation system is efficient and well-connected, making it easy to navigate. The streets are clean and well-maintained, and public safety is a top priority, with Monaco boasting one of the world's lowest crime rates.
HEALTHCARE
Monaco's healthcare system is highly regarded, with state-of-the-art medical facilities and highly trained healthcare professionals. The healthcare service extends to all residents, ensuring access to quality medical care. The city-state's focus on healthcare is reflective of its commitment to the wellbeing of its residents, further enhancing Monaco's appeal as a place to live.
ACCOMMODATION AND REAL ESTATE INVESTMENT
Monaco's real estate market is one of the most exclusive in the world, offering high-quality accommodations and lucrative investment opportunities. Properties range from luxury apartments with sea views to beautiful villas in tranquil neighbourhoods. Real estate in Monaco is seen as a safe and profitable investment due to the city-state's stable economy, high demand for properties, and limited supply.
RETIREMENT IN MONACO
Monaco is an attractive destination for retirees, thanks to its high standard of living, excellent healthcare, and favourable tax environment. The city-state's safety, beautiful landscapes, and mild climate further contribute to its appeal for those seeking a comfortable and enjoyable retirement. Monaco's vibrant social scene, filled with cultural events and recreational activities, ensures an active and fulfilling lifestyle for retirees.
THE LUCRATIVE POTENTIAL OF LIVING IN MONACO
All these factors combine to make living in Monaco a lucrative proposition. The financial benefits derived from the tax-friendly environment, the economic opportunities provided by the robust local economy, and the potential profits from real estate investment all contribute to financial prosperity. The high quality of life, characterized by excellent public services, world-class healthcare, and beautiful surroundings, adds to the overall value of living in Monaco.
VISA REQUIREMENTS AND IMMIGRATION LAWS
Monaco's immigration laws are straightforward and transparent, further simplifying the process of moving to the city-state. Non-EU nationals who wish to stay in Monaco for more than three months must apply for a long-stay visa from the French consulate in their home country. Upon arrival, they must then apply for a Monaco residence permit, known as the Carte de Sejour.
EU nationals can enter Monaco with just their passport or ID card and must apply for the Carte de Sejour if they wish to stay longer than three months. To apply for the residence permit, both EU and non-EU nationals must provide proof of accommodation in Monaco, proof of sufficient financial resources, and a good conduct certificate.
Monaco is particularly welcoming to investors, entrepreneurs, and high net-worth individuals, recognizing the value they bring to the local economy. The city-state offers various schemes to encourage business and investment, such as the Monaco Tech Incubator and Accelerator Program, which supports innovative start-ups.
The process for acquiring citizenship is more complex and requires at least 10 years of residency. However, the benefits of Monaco residency, from the tax advantages to the high quality of life, make it a highly attractive option, even without citizenship.
In conclusion, Monaco offers a combination of economic advantages, a high standard of living, world-class public services, and lucrative investment opportunities that are hard to match. Whether you are a digital nomad, entrepreneur, retiree, or simply seeking a better quality of life, Monaco provides an environment where you can thrive. The city-state's welcoming attitude towards foreigners and its straightforward immigration laws further add to its appeal. Living in Monaco is not just about enjoying a luxurious lifestyle; it's an investment in your future, promising both financial growth and a fulfilling life.
At VIP Visa, we pride ourselves on our years of experience in helping clients navigate the complex process of obtaining visas, residencies, and second nationalities or passports. If you are considering a visit or moving to Monaco, we are here to guide you through the process. Our team of experts will ensure that you have all the necessary information and support to make your dream come true. Please see below for more information about our visa categories and let us help you embark on your new journey!