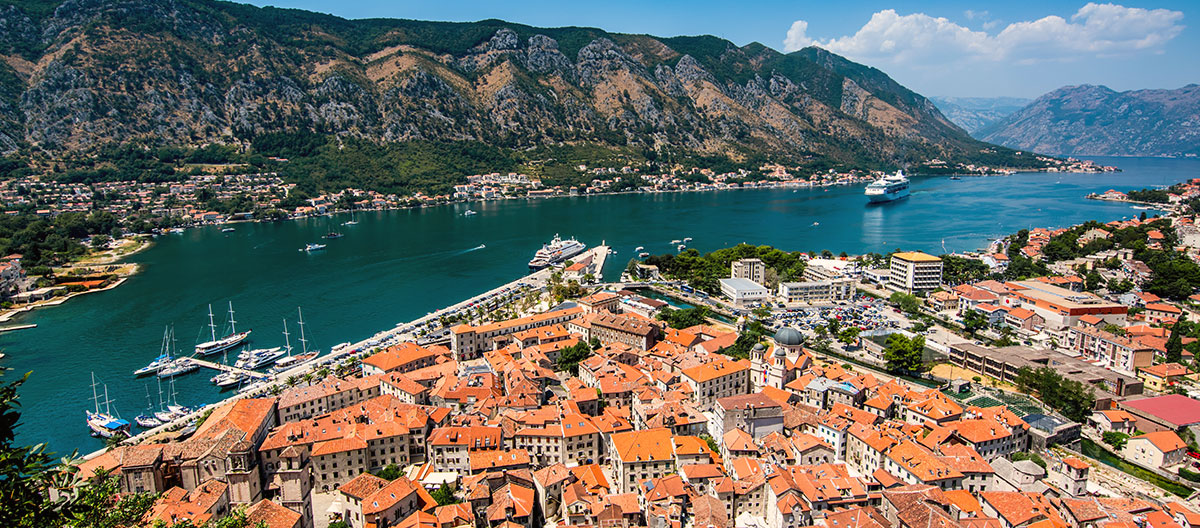 Benefits of life in Montenegro
Montenegro, a scenic gem nestled along the Adriatic Sea, offers a unique blend of vibrant history, captivating landscapes, and a prosperous lifestyle that appeals to individuals worldwide. Living in Montenegro comes with an array of benefits that elevate the quality of life and present a multitude of opportunities.
Brimming with natural beauty, Montenegro offers an enchanting experience for nature lovers. The country is home to some of the most picturesque sites in Europe, including the UNESCO World Heritage site, Bay of Kotor, and the stunning Durmitor National Park. Here, one can immerse themselves in a variety of outdoor activities such as hiking, mountain biking, and rafting.
Montenegro is not just about natural allure. It boasts a rich cultural heritage, with its medieval towns and historical monuments reflecting the tales of Byzantine, Venetian, and Ottoman influences. The opportunity to live in a place steeped in history yet growing dynamically is indeed a privilege.
The economic climate of Montenegro is another enticing factor. The country is experiencing steady growth, with various industries like tourism, real estate, and energy production flourishing. Its taxation policies are favourable for businesses, making it an attractive destination for entrepreneurs.
Moreover, Montenegro provides high living standards at relatively lower costs. The cost of living, including housing, food, and healthcare, is quite affordable compared to other European countries. The country also offers excellent healthcare services and a commendable education system.
The Montenegrin lifestyle is laid back and relaxed, perfect for those seeking tranquillity. However, the lively festivals, bustling markets, and vibrant nightlife ensure there's never a dull moment.
In summary, Montenegro offers an unparalleled living experience combining natural splendour, cultural richness, economic stability, and a high-quality lifestyle.
Stunning Natural Beauty from Beaches to Mountains
Rich Heritage with Historical Sites & Monuments
Affordable with High Standard of Living
Economic Opportunities with for Entrepreneurs
Easily Accessible High-Quality Healthcare
Peaceful Lifestyle & Tranquil Living Environment
Vibrant Social Life
A Safe Country with a Low Crime Rate
Known for Warm Hospitality & Friendliness
Study, Work and Live in Montenegro
EDUCATIONAL SYSTEM
Choosing to study in Montenegro opens up a world of opportunities, providing not only a quality education but also a culturally enriching experience that could shape your future significantly.
One of the key advantages of studying in Montenegro is the high standard of education. With a robust education system that aligns with the Bologna Process, Montenegro ensures that its academic qualifications are recognized across Europe. The country has a diverse range of study programs, many of which are offered in English, thereby attracting international students from around the globe.
Cost of education is another compelling factor. Compared to many European countries, tuition fees in Montenegro are relatively affordable, making quality education accessible to a wider range of students. Living expenses are also on the lower side, which further reduces the financial burden on students.
Montenegro's rich cultural heritage provides an ideal backdrop for learning. Students have the opportunity to immerse themselves in Montenegro's diverse history and culture, enhancing their global awareness and understanding. The country's natural beauty, from its stunning coastlines to majestic mountain ranges, offers a unique and inspiring study environment.
Finally, the warm and welcoming nature of Montenegrins ensures that international students feel at home. The country is safe, with a low crime rate, and people are friendly and helpful. The vibrant student life, with plenty of festivals, events, and activities, also ensures an enjoyable and memorable study experience.
In summary, studying in Montenegro is an excellent choice, offering a high-quality, affordable education, a culturally enriching environment, and a friendly and safe community.
EMPLOYMENT OPPORTUNITIES
Working in Montenegro presents a host of advantages, from a robust economy to a vibrant culture, creating an environment that supports both professional growth and personal fulfilment.
One of the significant benefits of working in Montenegro is the country's growing economy. With sectors like tourism, real estate, and energy production flourishing, there are numerous opportunities for professionals across diverse fields. The country's strategic location and its status as a candidate for future EU membership also make it an attractive destination for international businesses and investors.
Montenegro's favourable taxation policies are another advantage. The country boasts one of the most competitive tax systems in Europe, which is beneficial not only for businesses but also for employees, as it allows for greater financial stability and growth.
Work-life balance is another attractive aspect of working in Montenegro. The country's relaxed lifestyle, combined with its stunning natural beauty, provides a perfect setting for a balanced and fulfilling life. After a day's work, you can unwind by exploring the country's beautiful landscapes, rich history, and vibrant culture.
Moreover, the cost of living in Montenegro is relatively lower compared to many other European countries, which means your earnings go further. From affordable housing to reasonably priced amenities, the living cost ensures a comfortable lifestyle.
Finally, the Montenegrin people are known for their hospitality and friendliness. Working in a country where the local community is warm and welcoming can greatly enhance your overall work experience.
In conclusion, working in Montenegro offers an opportunity to grow professionally in a thriving economy, enjoy a high standard of living at a relatively lower cost, experience a healthy work-life balance, and be a part of a welcoming community.
ECONOMIC ADVANTAGES AND BUSINESS OPPORTUNITIES
Living in Montenegro offers a myriad of economic advantages, making it an ideal destination for entrepreneurs, business owners, and digital nomads. The country has a fast-growing economy, bolstered by sectors like tourism, real estate, and energy production. The steady economic growth provides a fertile ground for new ventures and business expansion.
One of the significant attractions for businesses is Montenegro's competitive tax system. The country boasts one of the most favourable taxation policies in Europe, including a flat corporate tax rate of 9% - one of the lowest in the continent. This allows businesses to retain more of their earnings, thereby promoting investment and growth.
For digital nomads, the combination of a robust digital infrastructure, affordable living, and a high-quality lifestyle makes Montenegro an ideal base. The country's strategic location, with easy access to major European cities, is another plus.
NATURAL BEAUTY AND CLIMATE
Montenegro is often referred to as the 'hidden pearl of the Mediterranean', and for good reason. The country is renowned for its breathtaking natural beauty, from the crystal-clear waters of the Adriatic Sea to the majestic peaks of the Durmitor National Park. The UNESCO-protected Bay of Kotor, with its stunning fjord-like landscape, and the tranquil Lake Skadar, teeming with unique bird species, are among the must-visit sites.
The country's Mediterranean climate, characterized by warm summers and mild winters, further enhances the appeal of living in Montenegro. The coastal regions enjoy over 240 sunny days a year, making it an ideal place for outdoor activities and leisurely living.
PUBLIC SERVICES AND HEALTHCARE
The quality of public services in Montenegro is commendable. The country has a well-functioning public transport system, ensuring easy connectivity across regions.
Montenegro's healthcare system is also noteworthy. The country offers comprehensive healthcare services, with a network of public and private hospitals and clinics. The healthcare system is constantly improving, with increased investments and reforms aimed at ensuring high-quality, accessible healthcare for all residents.
ACCOMMODATION AND REAL ESTATE INVESTMENT
Montenegro provides a range of affordable accommodation options, from city apartments to countryside houses. The relatively low cost of living, compared to other European countries, allows for a comfortable lifestyle.
The real estate sector in Montenegro is booming, offering lucrative investment opportunities. The country's growing tourism industry, coupled with its economic stability, makes it an attractive destination for real estate investment. Furthermore, the Montenegrin government encourages foreign investment, providing additional incentives and ease of doing business.
RETIREMENT IN MONTENEGRO
Montenegro's relaxed lifestyle, combined with its high-quality services, makes it an excellent destination for retirement. The country offers a peaceful and safe environment, perfect for those seeking a tranquil life post-retirement. The warm and welcoming nature of the Montenegrin people ensures that foreigners feel at home.
WHY MONTENEGRO IS LUCRATIVE
All these factors contribute to making Montenegro a lucrative choice for living. The economic advantages provide a fertile ground for businesses and career growth. The natural beauty and pleasant climate enhance the quality of life. The quality public services, including healthcare, ensure a comfortable lifestyle. The booming real estate sector provides profitable investment opportunities. And the peaceful, friendly environment makes it an ideal place for retirement.
VISA REQUIREMENTS AND IMMIGRATION LAWS
Moving to Montenegro is relatively straightforward, thanks to its simplified immigration laws. The country offers various types of visas, including tourist, business, and student visas, catering to different needs. For longer stays, you can apply for temporary or permanent residence.
Montenegro also offers a citizenship by investment program, allowing individuals and their families to obtain Montenegrin citizenship in return for a significant investment in the country's economy. This program is especially attractive for entrepreneurs and investors looking for mobility, business opportunities, and a safe and stable environment for their families.
For non-visa-exempt countries, a visa is required for stays of up to 90 days. However, citizens from visa-exempt countries can stay in Montenegro for up to 90 days within a 180-day period without a visa. Beyond this, a temporary or permanent residence permit is required.
The application process for visas and residence permits is fairly streamlined, with clear guidelines provided by the Montenegrin government. While the exact requirements can vary depending on the type of visa or permit, applicants are generally required to provide proof of sufficient funds, health insurance coverage, and accommodation arrangements, among other documents.
In conclusion, Montenegro's flexible and welcoming immigration policies make it an attractive destination for individuals and families looking to relocate for business, study, retirement, or simply to enjoy the country's high-quality lifestyle and natural beauty.
The blend of economic advantages, natural allure, quality public services, real estate opportunities, and favourable immigration policies, all contribute to making Montenegro an appealing choice for living, working, and investing. This dynamic country, with its blend of Mediterranean charm and European sophistication, offers a life experience like no other. Whether you're an entrepreneur, digital nomad, retiree, or someone simply seeking a change of scenery, Montenegro welcomes you with open arms.
At VIP Visa, we pride ourselves on our years of experience in helping clients navigate the complex process of obtaining visas, residencies, and second nationalities or passports. If you are considering a visit or moving to Montenegro, we are here to guide you through the process. Our team of experts will ensure that you have all the necessary information and support to make your dream come true. Please see below for more information about our visa categories and let us help you embark on your new journey!