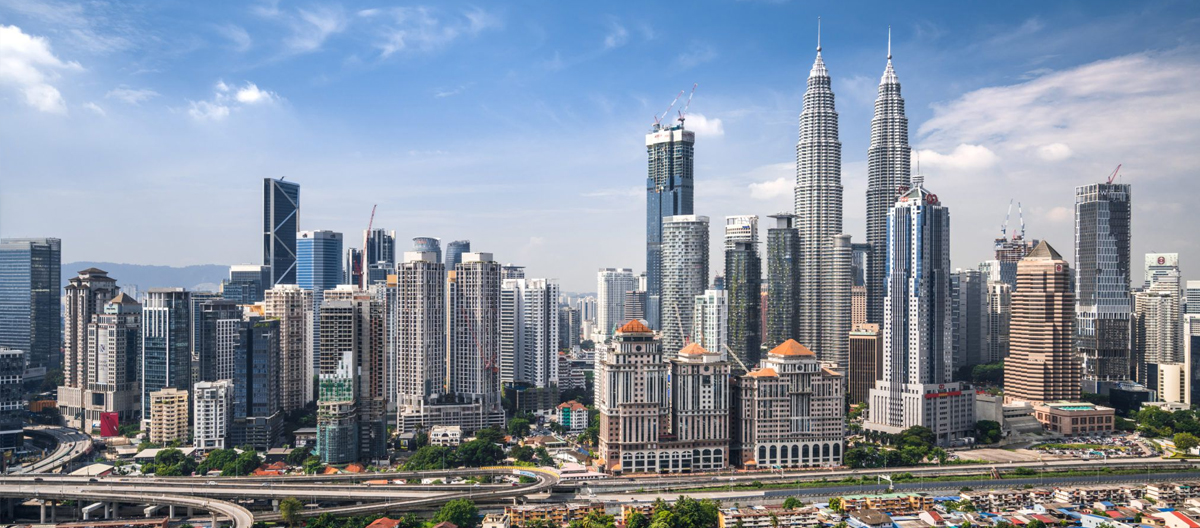 Benefits of life in Malaysia
Nestled in the heart of Southeast Asia, Malaysia presents a unique blend of tradition and modernity, offering a rich palette of experiences for its residents. Boasting a multicultural society, the country is a melting pot of diverse ethnicities, religions, and languages, fostering a harmonious environment where everyone feels at home.
One of the most significant benefits of living in Malaysia is its cost of living. It is considerably lower compared to many Western nations, without compromising the quality of life. Accommodation, healthcare, and education are affordable and of high quality, making it an ideal place for families and individuals alike.
Malaysia is known for its delectable cuisine, a testament to its cultural diversity. From street food to high-end dining, the food scene is sure to tantalize your taste buds. It's a paradise for food lovers, with a wide array of dishes that reflect its multicultural heritage.
The country's strategic location in Southeast Asia makes it a hub for business and trade. It has a robust economy, marked by an open-market system and a thriving private sector. This, coupled with a skilled workforce and developed infrastructure, presents excellent opportunities for business and employment.
Lastly, Malaysia is an oasis of natural beauty. With its pristine beaches, lush rainforests, and stunning landscapes, it offers an array of outdoor activities for nature enthusiasts. The country's commitment to sustainable development ensures that this natural beauty is preserved for future generations.
A Diverse & Multicultural Society
Affordable Cost of Living with High Living Standards
World-Renowned, Mouth-Watering Cuisine
Ideal for Business & Trade in Southeast Asia
Excellent Healthcare & Education Systems
A Beautiful Country with a Rich Natural Environment
Numerous Business & Employment Oopportunities
Peaceful & Safe Environment with Low Crime Rates
English is Widely Spoken
MM2H Program Offers Long-Term Residency
Study, Work and Live in Malaysia
EDUCATIONAL SYSTEM
Studying in Malaysia is a rewarding experience that provides a host of benefits. Firstly, Malaysia is known for its quality education system, recognized globally and endorsed by international bodies like UNESCO. The country is home to several world-class universities that offer a wide array of programs at a fraction of the cost compared to Western institutions, making it an attractive destination for international students.
The multicultural fabric of Malaysia creates a vibrant and stimulating environment for learning. Students get to interact with peers from different cultural, religious, and ethnic backgrounds, fostering global understanding and cross-cultural skills, both of which are valued in today's interconnected world.
English is the medium of instruction for many courses, making it easier for international students to adapt. Additionally, Malaysia is a country where East meets West, providing students with a balanced exposure to different cultures and philosophies.
Furthermore, Malaysia's strategic location in Southeast Asia opens avenues for travel and exploration, enhancing the overall student experience. The country is also known for its safety and political stability, providing a secure environment for study.
Lastly, the Malaysian government encourages international students to work part-time, allowing them to gain practical experience and manage their expenses. All these factors combined make Malaysia an excellent choice for those seeking an enriching academic experience abroad.
EMPLOYMENT OPPORTUNITIES
Working in Malaysia offers a wealth of opportunities and benefits. Malaysia is one of Southeast Asia's fastest-growing economies, providing a dynamic and stable environment for career growth. Its strategic location at the heart of Asia makes it a key player in international trade and a hub for multinational corporations. This diversity of industries opens up a plethora of job opportunities for both local and foreign professionals.
English is widely spoken in the business community, making it easier for expats to integrate into the workplace. Additionally, the country's multicultural society promotes an inclusive work culture that respects diversity, fostering a positive and productive work environment.
One of the significant benefits of working in Malaysia is the high quality of life it offers at a reasonable cost. Salaries are competitive, and the cost of living is relatively low compared to Western countries, allowing for a comfortable lifestyle. The healthcare system is advanced and affordable, and the country has a strong education system for those with families.
Moreover, working in Malaysia provides an excellent opportunity to immerse oneself in a rich blend of cultures, traditions, and cuisines. Its vibrant cities, serene countryside, and stunning beaches offer a balanced work-life experience.
The Malaysian government also provides various incentives for foreign professionals, including tax benefits and streamlined visa procedures, making it an attractive destination for global talent. In a nutshell, working in Malaysia is an opportunity for both professional growth and an enriching personal experience.
ECONOMIC ADVANTAGES
Malaysia's robust and diverse economy is one of its most attractive features. It's a major player in Southeast Asia, recognized for its pro-business policy, strong infrastructural support, and strategic location within Asia's booming economic markets. For entrepreneurs and digital nomads, these factors make Malaysia a fertile ground for starting a new business or expanding an existing one. The country has a thriving tech scene, with government initiatives aimed at supporting innovation and digital transformation. Additionally, Malaysia's high-speed internet and co-working spaces cater perfectly to the needs of digital nomads.
NATURAL BEAUTY AND CLIMATE
Malaysia's tropical climate is another draw, with warm temperatures and plenty of sunshine all year round. The country is endowed with diverse natural beauty, from the pristine beaches of Langkawi and the historical sites in Penang to the lush rainforests of Borneo and the iconic cityscapes of Kuala Lumpur. This wealth of landscapes offers a variety of recreational and leisure activities, enhancing the quality of life for residents.
QUALITY OF LIFE
Beyond the practicalities of economy and investment, the quality of life in Malaysia is extraordinarily high. Its rich cultural heritage, combined with a modern outlook, provides an ideal setting for a balanced lifestyle. The country's multicultural society is underpinned by tolerance and inclusivity, allowing foreigners to integrate seamlessly. English is widely spoken, further easing the transition for expats.
FOOD AND CUISINE
Food is an integral part of Malaysian culture. The local cuisine is a delightful fusion of Malay, Chinese, Indian, and indigenous flavours and techniques, offering an unforgettable gastronomic journey. From the bustling food stalls in Penang to the refined dining experiences in Kuala Lumpur, there's a culinary adventure awaiting around every corner.
EDUCATION
Education in Malaysia is highly regarded, with several universities ranked among the world's best. Malaysia is a popular destination for international students, offering high-quality education at a fraction of the cost of Western countries. The country's focus on education extends to numerous international schools, making it an excellent place for families with children.
SAFETY AND SECURITY
Malaysia takes pride in its reputation as a safe country. Crime rates are low, especially against foreigners, and the legal system is robust. The government invests heavily in public safety, with well-equipped police forces and emergency services.
CULTURAL AND LEISURE ACTIVITIES
For cultural aficionados, Malaysia offers a wealth of experiences, from its vibrant traditional festivals to its thriving arts scene. The country is dotted with heritage sites, museums, and art galleries. Additionally, Malaysia's tropical climate and beautiful landscapes provide a plethora of outdoor activities, from hiking and wildlife spotting in national parks to diving in crystal-clear waters.
ENVIRONMENTAL SUSTAINABILITY
Malaysia is committed to environmental sustainability, with various initiatives aimed at conserving its rich biodiversity. This commitment makes it an excellent choice for those who value an eco-friendly lifestyle.
PUBLIC SERVICES
The Malaysian government invests heavily in public services, ensuring a high standard of living. The public transport system, including trains, buses, and the Light Rail Transit (LRT), is efficient and affordable, making commuting easy. Malaysia also prioritizes education, with numerous top-quality schools and universities, many of which offer international curriculums.
HEALTHCARE POTENTIAL
Healthcare in Malaysia is renowned for its quality and affordability. The country has a comprehensive healthcare system with state-of-the-art medical facilities and highly skilled healthcare professionals. It's recognized as one of the world's top healthcare tourism destinations, and residents have access to both private and public healthcare services.
ACCOMMODATION AND REAL ESTATE INVESTMENT
When it comes to accommodation, Malaysia offers a range of options to suit different budgets and preferences, from luxury condos in the city to charming houses in the countryside. Property prices are relatively lower compared to Western and other Asian countries, making it an excellent place for real estate investment. The government encourages foreign investment in property, and purchasing a property can lead to long-term residency under the Malaysia My Second Home (MM2H) program.
RETIREMENT AND LIVING FOR FOREIGNERS
For retirees and foreigners looking for a second home, Malaysia is an excellent choice. The cost of living is low, and the quality of life is high. The MM2H program allows foreigners to stay in Malaysia on a long-term basis, making it an ideal destination for retirement. The program offers several benefits, including the ability to purchase property, tax-free remittance of income, and the option to bring a maid from your home country.
LUCRATIVE POTENTIAL
All these factors combine to make Malaysia a lucrative destination for living, working, and investing. Its strong economy offers numerous business opportunities, while its low cost of living and high quality of life make it an attractive place for both working professionals and retirees. The potential for real estate investment adds another layer of appeal, providing a tangible asset that can appreciate over time.
VISA REQUIREMENTS AND IMMIGRATION LAWS
Navigating the visa and immigration procedures in Malaysia is relatively straightforward, thanks to the clear guidelines provided by the government. There are several types of visas available depending on the nature of your stay, including work visas, student visas, social visit visas, and the long-term Malaysia My Second Home (MM2H) visa.
Work visas are typically sponsored by Malaysian employers and are valid for the duration of the employment contract. Student visas are issued to individuals accepted into accredited educational institutions in Malaysia and are valid for the course's duration. Social visit visas are for tourists, family visits, or short-term business trips.
The MM2H visa is particularly attractive for individuals looking for long-term residency in Malaysia. This programme offers numerous benefits such as the ability to purchase property, import a car tax-free, and bring dependents and a foreign maid from your home country. It is renewable every ten years, providing a sense of permanence and security.
However, it's essential to note that Malaysia has strict immigration laws, and non-compliance can result in severe penalties, including fines, imprisonment, and deportation. Therefore, it's crucial to ensure that you have the appropriate visa for your purpose of stay and comply with all the visa conditions.
For specific visa requirements, it's advisable to consult with the Malaysian embassy or consulate in your home country or seek advice from a trusted immigration consultant. With the right guidance and preparation, the visa application process can be smoothly navigated, paving the way for your exciting journey in Malaysia.
At VIP Visa, we pride ourselves on our years of experience in helping clients navigate the complex process of obtaining visas, residencies, and second nationalities or passports. If you are considering a visit or moving to Malaysia, we are here to guide you through the process. Our team of experts will ensure that you have all the necessary information and support to make your dream come true. Please see below for more information about our visa categories and let us help you embark on your new journey!