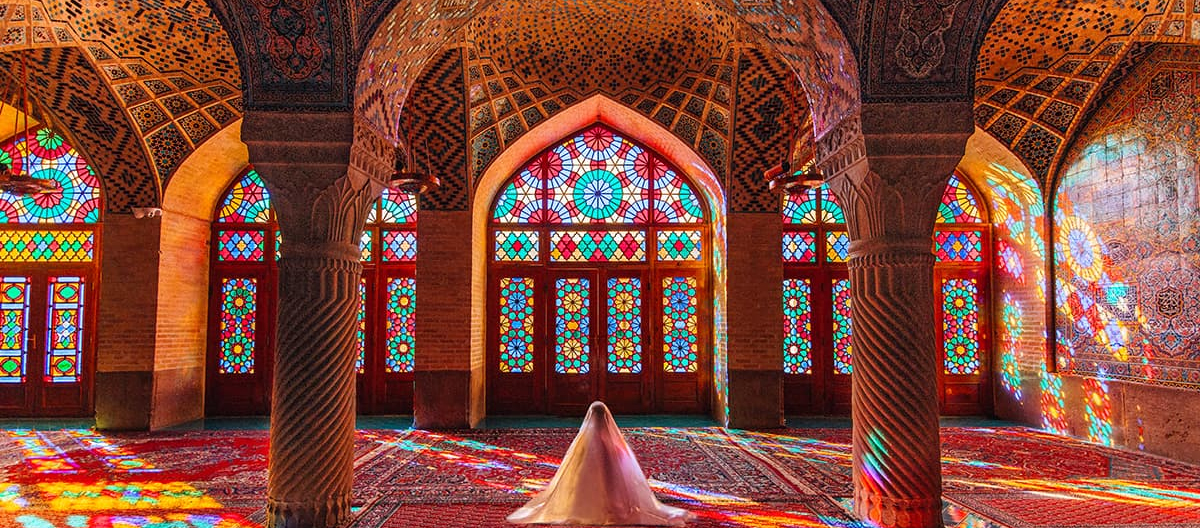 Benefits of life in Iran
Iran, a nation known for its rich history, diverse culture, and warm hospitality, presents numerous benefits for individuals seeking a unique living experience or travel destination. With over 20 years of history dating back to the ancient Persian Empire, Iran offers a captivating blend of old and new, with ancient archaeological sites standing alongside bustling modern cities.
Living in Iran provides an opportunity to immerse yourself in an environment filled with beautiful landscapes, ranging from snow-capped mountains to sun-kissed deserts and lush forests. The country's geography offers a variety of outdoor activities, whether you enjoy hiking, skiing, or exploring the wilderness.
In addition to its natural beauty, Iran is renowned for its unique architecture. Its cities boast numerous iconic landmarks, including stunning mosques, palaces, and ancient ruins that will leave you in awe of their intricate designs and craftsmanship.
One of Iran's most remarkable aspects is its people. Known for their hospitality, Iranians take great pride in welcoming visitors and are eager to share their rich culture and traditions. As a resident, you'll have the chance to experience first-hand the country's vibrant festivals, traditional music, and tantalizing cuisine.
Another benefit of living in Iran is the low cost of living compared to many Western countries. This affordability extends to various aspects of daily life, including food, accommodation, and transportation.
Rich History & Culture with 24 UNESCO Sites
Beautiful Landscapes from Mountains to Deserts
Iconic Architecture with Awe-Inspiring Landmarks
Warm Hospitality with Eagerness to Share Culture
Vibrant Traditions with Colourful Cuisines
Low Cost of Living Cheaper Than in Many Countries
Education Opportunities at Prestigious Universities
Safe for Foreigners with Low Crime Rates
Shopping Experience from Grand Bazaars to Malls
Convenient Base for Exploring Middle East
Study, Work and Live in Iran
EDUCATIONAL SYSTEM
Studying in Iran presents a unique opportunity to immerse oneself in a rich tapestry of culture, history, and academia. As the home of some of the oldest universities in the world, Iran has a strong tradition of academic excellence, particularly in fields such as engineering, medicine, and the humanities.
Iranian universities offer a wide range of programs at both undergraduate and postgraduate levels, many of which are taught in English. This provides an excellent opportunity for international students to study in a non-native language, broadening their horizons and improving their language skills.
The cost of education in Iran is significantly lower than in many Western countries, making it an affordable destination for international students. Coupled with the generally low cost of living, students can manage their finances more effectively while enjoying a high-quality education.
Living and studying in Iran also offers the chance to experience a diverse and vibrant culture first-hand. From its delicious cuisine and rich artistic heritage to its ancient traditions and friendly locals, Iran provides a unique cultural immersion that can broaden perspectives and foster personal growth.
Moreover, Iran's strategic location in the Middle East provides a fascinating geopolitical perspective, particularly for students interested in international relations, Middle Eastern studies, or history. The country's varied landscapes also offer excellent opportunities for exploration and outdoor activities in your downtime.
In summary, studying in Iran offers an affordable, high-quality education in a culturally rich and diverse environment, providing students with a unique experience that can benefit them both personally and academically.
EMPLOYMENT OPPORTUNITIES
Working in Iran offers a distinctive blend of professional and personal benefits. As one of the Middle East's largest economies, Iran has a diverse industrial base that includes oil and gas, automotive, agriculture, and an emerging technology sector. This diversity provides a wide range of employment opportunities for both local and international professionals.
Iran's strategic location as a gateway between the East and West can provide valuable international work experience, particularly for individuals interested in trade, logistics, and international business. Working within this geopolitical context can offer unique insights and experiences that can be valuable in an increasingly globalized economy.
Financially, Iran can be an attractive option due to its relatively low cost of living. For many professionals, this could mean a higher disposable income, allowing for a comfortable lifestyle. In addition, certain sectors may offer competitive salaries to attract international talent.
Culturally, working in Iran provides an opportunity for immersion in a rich, diverse culture with deep historical roots. This cultural exposure can lead to personal growth and a more global perspective.
Moreover, Iranian companies value education and skills, providing opportunities for continuous learning and professional development. There's a strong emphasis on teamwork and collaboration in Iranian work culture, which can offer a supportive and enriching work environment.
In summary, working in Iran offers the potential for diverse professional experience, financial benefits due to the low cost of living, and the opportunity for cultural immersion. These factors combined can lead to a fulfilling and enriching work experience.
ECONOMIC ADVANTAGES
Iran, one of the largest economies in the Middle East and North Africa, presents numerous economic advantages. Known for its vast reserves of oil and gas, the country has been diversifying its economic base, creating new opportunities in various sectors such as information technology, agriculture, and manufacturing. For entrepreneurs and digital nomads, Iran offers a dynamic environment brimming with potential. With a large, young, and highly educated population, the country has a substantial pool of tech-savvy talent, making it a suitable destination for tech start-ups and digital services.
BEAUTY AND CLIMATE
The natural beauty and diverse climate of Iran are among the country's most appealing attributes. Iran's geography spans four distinct seasons and boasts diverse landscapes from snow-capped mountains in the North to lush forests in the West, and from arid deserts in the East to warm beaches in the South. This climatic diversity offers residents a unique blend of environments to explore and enjoy. Whether you're a nature enthusiast, an adventurer, or someone who simply enjoys a pleasant climate, Iran can cater to your preferences.
PUBLIC SERVICES
Public services in Iran have seen significant improvements in recent years. The government has made substantial investments in public transportation, with extensive bus and metro systems operating in major cities. Moreover, the expansion of digital government services has made interactions with public institutions more efficient and user-friendly. These advancements in public services contribute to a higher quality of life for residents.
HEALTHCARE
Iran's healthcare system offers a blend of public and private services. The country has made considerable strides in healthcare delivery, with an increase in the number of hospitals and healthcare facilities across the nation. Moreover, Iran is known for its advanced medical research and is a regional leader in fields such as stem cell research and cardiac surgery. The potential of its healthcare system is substantial, with growing medical tourism due to high-quality services at relatively low costs.
ACCOMMODATION AND REAL ESTATE INVESTMENT
The Iranian real estate market presents an intriguing opportunity for investors. Housing is generally more affordable than in many Western countries, and there are opportunities for profitable investments, particularly in the country's growing cities. The government has been encouraging foreign investment in real estate, offering incentives that make it an attractive option for international investors.
RETIREMENT IN IRAN
For those considering retirement abroad, Iran offers numerous advantages. The combination of a lower cost of living, a mild and diverse climate, rich cultural experiences, and access to good healthcare make it an appealing retirement destination. Foreigners who have retired in Iran often cite the warmth and hospitality of the Iranian people as one of the standout experiences of their retirement life.
LUCRATIVE POTENTIAL
All these factors combine to create a potentially lucrative environment in Iran. Economic diversification offers a range of business opportunities, while the affordability of living and real estate investment potential can lead to significant financial benefits. The healthcare system offers high-quality services at a lower cost, and the public services contribute to an improved quality of life. The rich cultural experience and diverse climate add to the overall appeal, making life in Iran an enriching experience.
VISA REQUIREMENTS AND IMMIGRATION LAWS
Navigating Iran's visa requirements and immigration laws is a crucial step for anyone considering living, working, or studying in Iran. The country offers a range of visa options tailored to various needs, including tourist visas, student visas, work visas, and business visas. Each of these has its own set of requirements and application procedures, which may vary based on the applicant's nationality and purpose of stay. It's essential to refer to the most recent updates from the Iranian embassy or consulate in your home country or the Ministry of Foreign Affairs' website for accurate information.
Immigration laws in Iran are comprehensive, covering aspects such as residency, employment, and business operation. For those seeking employment in Iran, obtaining a work permit is a mandatory requirement. Similarly, business owners must adhere to specific guidelines and regulations.
Iran has been proactively working on policies to attract foreign investment and international talent. Special economic zones and technology parks have been established, offering tax incentives and streamlined bureaucratic procedures. This welcoming stance towards foreign professionals and investors is reflected in its evolving immigration policies, which aim to make the process more transparent and efficient.
However, it's worth noting that immigration procedures can be intricate and time-consuming, and it's recommended to seek professional advice when navigating these processes. VIP Visa, with over two decades of experience, can provide valuable support in understanding and managing the immigration and visa application processes, ensuring a smooth transition to life in Iran.
At VIP Visa, we pride ourselves on our years of experience in helping clients navigate the complex process of obtaining visas, residencies, and second nationalities or passports. If you are considering a visit or moving to Iran, we are here to guide you through the process. Our team of experts will ensure that you have all the necessary information and support to make your dream come true. Please see below for more information about our visa categories and let us help you embark on your new journey!