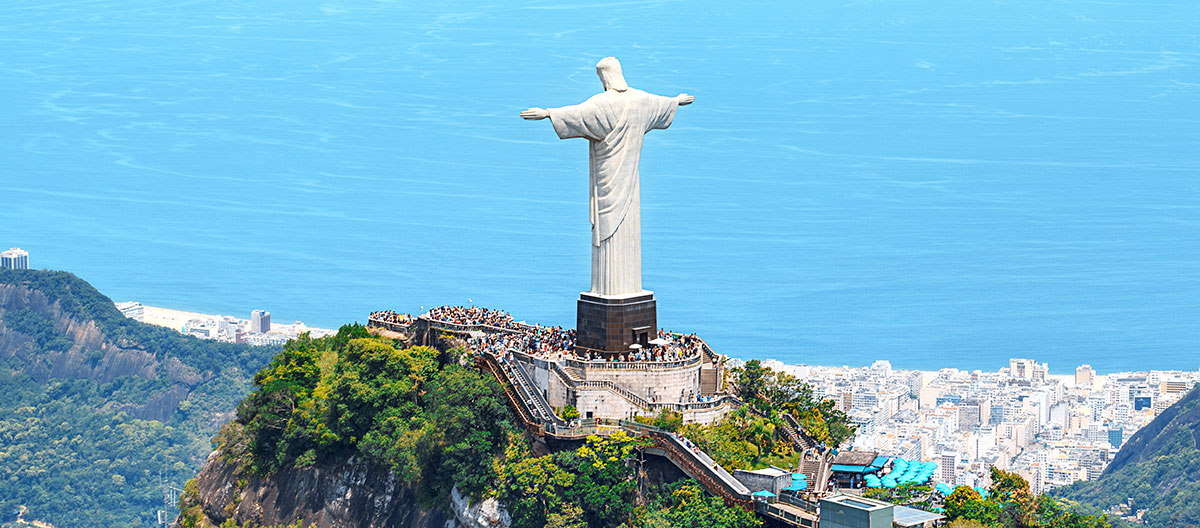 Benefits of life in Brazil
Brazil is a vibrant and diverse country that offers a wealth of opportunities for those looking to explore new horizons, find new homes, or simply enjoy a different way of life. With its rich cultural history, warm and welcoming people, and an abundance of natural beauty, Brazil presents a unique blend of attractions that make it an ideal destination for those seeking a change of scenery.
One of the most significant benefits of life in Brazil is its relatively low cost of living compared to many other countries. With affordable housing, healthcare, and transportation, it's possible to maintain a comfortable lifestyle without breaking the bank. The country also boasts a booming economy, which offers numerous opportunities for investment, business, and employment.
Another attractive aspect of Brazil is its diverse culture, which is a result of its rich history and the various ethnic groups that call the country home. This diversity is evident in the arts, music, and culinary traditions, all of which contribute to a colorful and lively atmosphere. The warm and hospitable nature of the Brazilian people further enriches the experience of living in the country.
Furthermore, Brazil is home to some of the world's most breathtaking natural wonders, including the Amazon Rainforest, Iguazu Falls, and the Pantanal wetlands. These stunning landscapes provide countless opportunities for adventure, exploration, and relaxation, making Brazil an outdoor enthusiast's paradise. This country offers a unique and rewarding experience for those who choose to call it home, with a perfect blend of affordability, opportunity, culture, and natural beauty.
Affordable Cost of Living & Housing
Diverse Cultural Heritage & Welcoming People
Booming Economy with Investment Opportunities
Stunning Natural Wonders, Landscapes & Coastline
Wide Variety of Leisure & Recreational Activities
High-Quality & Affordable Healthcare System
Delicious & Diverse Culinary Scene
World-Renowned Events, Festivals & Carnival
Study, Work and Live in Brazil
EDUCATIONAL SYSTEM
Studying in Brazil presents numerous benefits for students who are seeking to expand their horizons, gain valuable international experience, and immerse themselves in a vibrant and diverse culture. Brazil's higher education system has seen significant growth and improvement in recent years, resulting in the establishment of world-class institutions that offer a wide range of programs and degrees.
One of the key benefits of studying in Brazil is its affordable tuition fees and cost of living. Compared to many other countries, Brazil offers a more budget-friendly option for pursuing higher education, making it accessible to a broader range of students. Additionally, there are numerous scholarship opportunities available to international students, further reducing the financial burden.
Brazil's diverse and rich culture offers an unparalleled learning environment that extends beyond the classroom. Students have the opportunity to engage with the local community, participate in cultural events and activities, and learn about the country's history and traditions. This cultural immersion not only enriches students' personal experiences but also broadens their global perspectives, which can be an invaluable asset in today's interconnected world.
Furthermore, the Brazilian higher education system places a strong emphasis on research and innovation. This focus allows students to engage in cutting-edge projects and gain practical experience in their fields, ultimately enhancing their academic and professional growth.
Brazil is also known for its warm and friendly people, who often go out of their way to make international students feel welcome and at home. This supportive atmosphere helps students to quickly adapt to their new surroundings and form lasting friendships and connections.
In summary, studying in Brazil offers students a unique and enriching experience, combining affordable education with a diverse and vibrant cultural environment. The country's emphasis on research, innovation, and community engagement equips students with the knowledge, skills, and global perspective necessary to excel in their chosen fields and make a meaningful impact in the world.
EMPLOYMENT OPPORTUNITIES
Working in Brazil offers numerous benefits for professionals seeking to advance their careers, gain international experience, and immerse themselves in a diverse and dynamic environment. With its booming economy and growing global presence, Brazil presents a wealth of opportunities for career development and personal growth.
One of the most significant benefits of working in Brazil is the opportunity to participate in its rapidly growing and diverse economy. Brazil is the largest economy in Latin America and one of the world's emerging markets, which provides ample job opportunities in various sectors, such as finance, agriculture, technology, and tourism. This economic growth allows professionals to gain valuable experience and develop their skills in a thriving market.
In addition to career growth, working in Brazil offers a unique cultural experience. The country's diverse population and rich history contribute to a vibrant and dynamic atmosphere that can enrich both personal and professional lives. Engaging with the local community and colleagues allows professionals to develop a deeper understanding of different perspectives, customs, and values, ultimately fostering a more inclusive and adaptable mindset.
Brazil's relatively low cost of living is another benefit for professionals working in the country. Affordable housing, transportation, and healthcare can contribute to a comfortable lifestyle, while the diverse and delicious culinary scene adds to the overall enjoyment of life in Brazil.
The Brazilian work environment is also known for its warm and friendly atmosphere, which can make it easier for professionals to integrate and form lasting connections with their colleagues. This supportive work culture can lead to increased job satisfaction and a strong sense of belonging.
In summary, working in Brazil offers a range of benefits for professionals, including career development opportunities, cultural enrichment, and a supportive work environment. The country's booming economy, diverse population, and affordable cost of living make it an attractive destination for those seeking new challenges and experiences in the global workforce.
ECONOMIC ADVANTAGES AND OPPORTUNITIES
Brazil's economic landscape offers a wealth of advantages for those looking to start a new business or work as digital nomads. As the largest economy in Latin America and one of the world's emerging markets, Brazil is ripe with opportunity. The Brazilian government has been actively fostering a favorable business environment by offering tax incentives, streamlining bureaucracy, and increasing access to a large consumer market, all of which provide a conducive environment for startups and entrepreneurs. For digital nomads, the country's growing technology and startup ecosystem presents a vibrant arena for networking, collaboration, and innovation. The proliferation of coworking spaces and tech hubs in cities like São Paulo and Rio de Janeiro further enhance the appeal for digital workers.
BEAUTIFUL PLACES AND ENJOYABLE CLIMATE
Brazil is renowned for its stunning landscapes and enjoyable tropical climate. Home to the Amazon Rainforest, the Pantanal wetlands, the breathtaking Iguazu Falls, and countless pristine beaches along its extensive coastline, Brazil offers a myriad of beautiful places for residents to explore. The tropical climate allows for outdoor activities year-round, promoting a healthy and active lifestyle. These factors combined contribute to an enhanced quality of life, making Brazil an attractive option for those who value natural beauty and outdoor recreation.
PUBLIC SERVICES
Brazil's public services have been continually improving to meet the needs of its growing population. The country has an extensive network of public transportation, including buses, trains, and metro systems in major cities, making commuting convenient and affordable. Additionally, Brazil offers public education to its citizens, and its higher education system is gaining international recognition. Major investments in infrastructure have led to the development of modern facilities and the improvement of public utilities, further enhancing the quality of life for residents.
HEALTHCARE BENEFITS AND POTENTIAL
The Brazilian healthcare system is a mix of public and private services, providing comprehensive and affordable care to its residents. The public healthcare system, known as the Unified Health System (SUS), offers free care to all citizens and residents, including foreigners who have obtained residency. For those seeking additional services and shorter waiting times, Brazil also has a robust private healthcare sector. The country is making significant strides in medical research and innovation, improving the quality of care and health outcomes for its population.
ACCOMMODATION AND REAL ESTATE INVESTMENT
Brazil provides a wide range of affordable housing options, from city apartments to countryside homes, making it easier for foreigners to find comfortable accommodation. The country's real estate market has been stable and growing, presenting enticing investment opportunities for those looking to purchase property. With Brazil's tourism industry on the rise and a growing demand for rental properties, investing in real estate in popular areas can be a profitable endeavor. The government's policies encouraging foreign investment also add to the appeal of the Brazilian real estate market.
RETIREMENT BENEFITS AND LIVING IN BRAZIL FOR FOREIGNERS
Brazil has numerous advantages for foreigners, especially those looking to retire. The country's low cost of living, pleasant climate, and welcoming culture make it an attractive destination for retirees. The affordable and comprehensive healthcare system, combined with various leisure activities and the possibility of owning property, provide a fulfilling and comfortable lifestyle for retirees. The Brazilian government has also simplified the process of obtaining residency for retirees through a specific retirement visa program, making the transition smoother.
LUCRATIVE BENEFITS AND OPPORTUNITIES
All these factors make living in Brazil a lucrative proposition. The economic opportunities fostered by a growing economy provide a fertile ground for businesses and freelancers. The robust real estate market presents profitable investment opportunities. The country's natural beauty, favorable climate, and improving public services enhance the quality of life, promoting overall well-being for those who choose to call Brazil home. The cultural richness and diversity provide a vibrant and dynamic environment, further enriching the living experience. The low cost of living enables a comfortable lifestyle, whether you're a retiree, a young entrepreneur, or a digital nomad. All these elements, when combined, create a destination that's not only enjoyable to live in but also ripe with opportunities for personal growth and financial prosperity.
VISA REQUIREMENTS AND IMMIGRATION LAWS
Understanding Brazil's visa requirements and immigration laws is crucial for those considering moving to the country. Brazil offers various types of visas, including tourist, business, student, work, and investment visas. The type of visa required depends on the purpose of the visit and the duration of the stay.
For those looking to stay long-term, obtaining permanent residency is often the goal. The process for this can be complex and requires careful planning. There are several pathways to achieving this, such as marriage to a Brazilian national, having a Brazilian child, retirement (for those who can prove a stable income), or investing in a local business or real estate.
Brazil also offers a specific retirement visa program for foreigners who can demonstrate a regular income source, making it an attractive destination for retirees. This visa provides the same access to the country's public services as Brazilian citizens, including healthcare.
However, it's important to remember that while Brazil is welcoming to foreigners, it also expects compliance with its immigration laws. Overstaying a visa can lead to fines and potential bans from re-entry. Therefore, it's advisable to consult with immigration experts or legal advisors to navigate the immigration process effectively.
In conclusion, Brazil presents an attractive and lucrative option for those considering living abroad. The country's economic advantages, coupled with its natural beauty, favorable climate, and improving public services, make it a desirable destination for entrepreneurs, digital nomads, and retirees alike. The potential for investment, particularly in the real estate sector, offers the promise of financial growth, while the cultural richness and diversity provide a vibrant environment for personal development. Understanding the visa requirements and immigration laws is the first step towards making the dream of living in Brazil a reality. With all these benefits, it's no wonder that Brazil is becoming an increasingly popular choice for those seeking new opportunities and a high quality of life in a dynamic and welcoming country.
At VIP Visa, we pride ourselves on our years of experience in helping clients navigate the complex process of obtaining visas, residencies, and second nationalities or passports. If you are considering a visit or moving to Brazil, we are here to guide you through the process. Our team of experts will ensure that you have all the necessary information and support to make your dream come true. Please see below for more information about our visa categories and let us help you embark on your new journey!