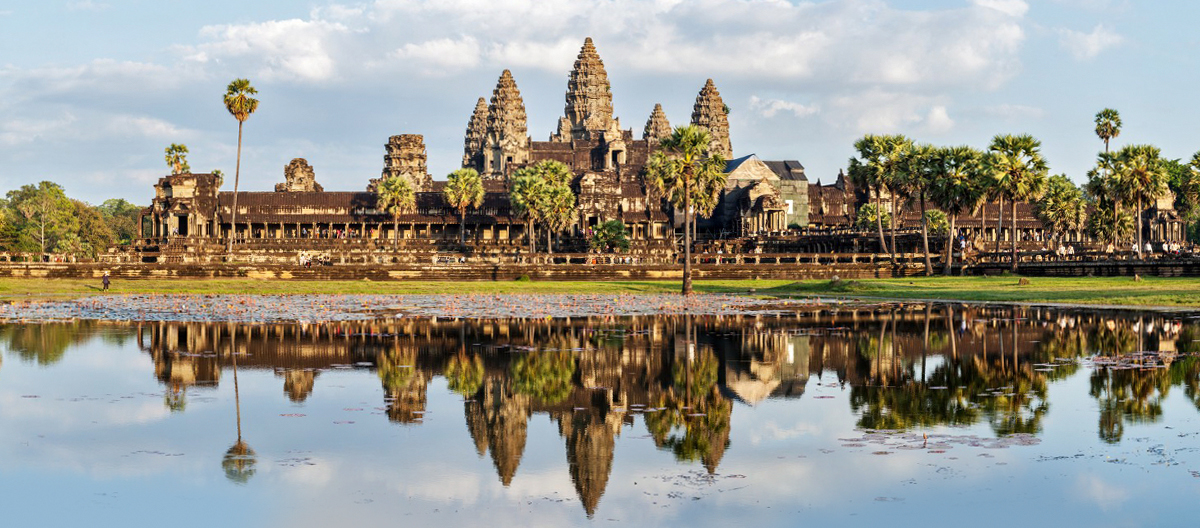 Benefits of life in Cambodia
Cambodia, a country steeped in rich culture and vibrant history, offers an array of benefits that make it an appealing destination for travel or residency. One of the most affordable places to live in Southeast Asia, Cambodia provides a high quality of life at a fraction of the cost compared to many Western countries. The cost of living is low, making it an attractive choice for those seeking to stretch their dollar further.
Beyond its affordability, Cambodia is celebrated for its warm and welcoming people. Cambodians are known for their kindness and hospitality, creating a sense of community that is palpable to both tourists and residents alike. This friendly environment is complemented by the country's rich cultural heritage, with countless opportunities to immerse oneself in traditional music, dance, and other arts.
Cambodia's natural beauty is another significant draw. From the stunning Angkor Wat temple complex to pristine beaches and lush landscapes, there's a wealth of outdoor activities to explore. Additionally, Cambodia has a vibrant food scene with an array of delicious local and international cuisines to savour.
For those considering a move for business reasons, Cambodia's economy is rapidly growing, offering many opportunities for investment and entrepreneurship. The country's government also supports foreign investment and offers several incentives for businesses.
In short, life in Cambodia can offer a unique blend of cultural richness, natural beauty, business opportunities, and affordability that is hard to find elsewhere.
Affordable Cost of Living
Friendly & Welcoming Locals
Rich Cultural Heritage & History
Stunning Natural Beauty & Outdoor Activities
Vibrant Food Scene with a Variety of Cuisines
Growing Economy with Business Opportunities
Government Incentives for Foreign Investment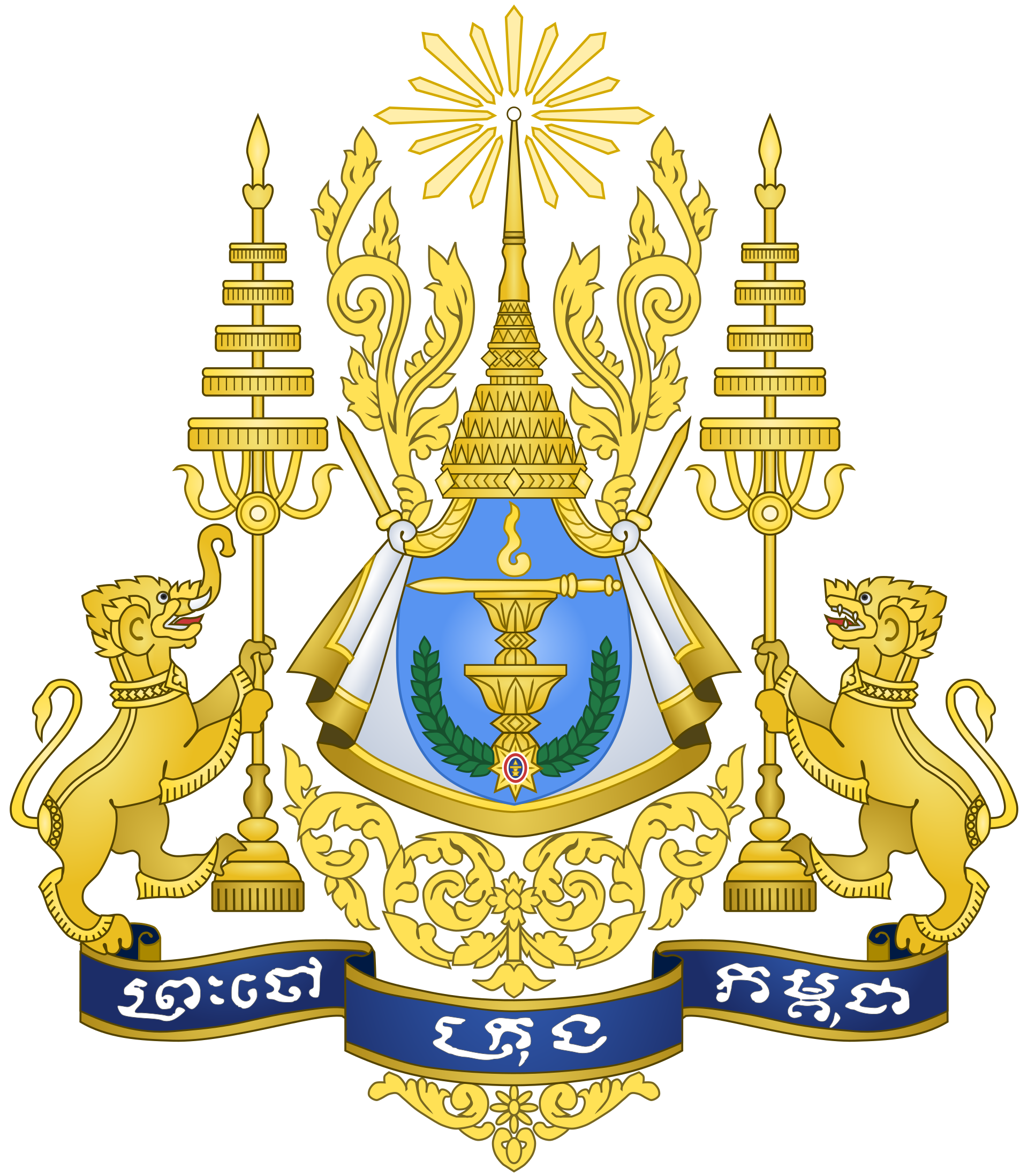 Study, Work and Live in Cambodia
EDUCATIONAL SYSTEM
Studying in Cambodia offers a multitude of benefits, including a unique educational experience that fuses global knowledge with local culture and history. Cambodian universities are becoming increasingly recognized for their strong academic programs, particularly in fields such as international relations, Southeast Asian studies, and environmental sciences. This provides students with the opportunity to learn from experts in these fields and gain a unique perspective on global issues.
In addition to the academic benefits, studying in Cambodia can be a rich cultural experience. Students have the chance to learn Khmer, the local language, and immerse themselves in Cambodia's vibrant traditions and customs. This cultural immersion can significantly enhance a student's global awareness and understanding, skills that are increasingly valuable in today's interconnected world.
Furthermore, the cost of living and tuition fees in Cambodia are generally lower than in many Western countries, making it a financially viable option for many students. The country's location in the heart of Southeast Asia also provides an excellent base for exploring other countries in the region.
Finally, studying in Cambodia can provide invaluable life skills. Living and studying in a new country can foster resilience, adaptability, and cross-cultural communication skills. These skills, coupled with the academic knowledge gained, can make studying in Cambodia a rewarding and enriching experience.
EMPLOYMENT OPPORTUNITIES
Working in Cambodia offers an array of benefits, many of which are tied to the country's vibrant economy, affordable living standards, and welcoming culture. The country has a rapidly expanding economy, with numerous sectors such as technology, tourism, and agriculture seeing significant growth. This economic progress provides ample job opportunities for both locals and foreigners, especially those with skills in high-demand areas.
The cost of living in Cambodia is relatively low compared to many Western countries, which means your salary can go further, allowing for a comfortable lifestyle. This includes affordable housing, food, and entertainment, making Cambodia an attractive destination for expatriates.
A unique aspect of working in Cambodia is the opportunity for cultural immersion. The workplace often reflects the country's rich traditions and customs, providing an enriching experience that extends beyond typical work tasks. This cultural exposure can also enhance your global perspective and cross-cultural communication skills, which are increasingly sought after in the global job market.
The Cambodian government is also actively encouraging foreign investment and entrepreneurship. If you're considering starting your own business, the country offers several incentives, including potential tax breaks and a straightforward process for setting up a business.
Finally, working in Cambodia means living in a country with stunning natural beauty and a rich history. Whether it's exploring the ancient Angkor Wat temple complex on a weekend or relaxing on the beautiful beaches of Sihanoukville, there's always something to do in your downtime.
In summary, the benefits of working in Cambodia include a dynamic job market, low cost of living, cultural immersion, entrepreneurial opportunities, and an enriching lifestyle outside of work.
THE ECONOMIC ADVANTAGES OF LIVING IN CAMBODIA
Cambodia is an attractive destination for individuals seeking new business opportunities or digital nomads looking for an affordable and inspiring place to live. The country's rapidly growing economy, fuelled by sectors such as technology, tourism, and agriculture, presents numerous possibilities for entrepreneurs and investors. The government actively encourages foreign investment, offering incentives like potential tax breaks and a straightforward business registration process. Digital nomads will find a growing community of like-minded individuals and an expanding infrastructure of co-working spaces and reliable internet access.
BEAUTIFUL PLACES AND PLEASANT CLIMATE
One of Cambodia's most appealing aspects is its stunning natural beauty. The country is home to breathtaking landscapes, including the world-famous Angkor Wat temple complex, pristine beaches in Sihanoukville and Kep, and lush rainforests. These attractions make Cambodia an outdoor enthusiast's dream, with opportunities for trekking, diving, and cycling. The weather and climate in Cambodia are generally pleasant, characterized by a tropical monsoon pattern, with a dry season from November to April and a rainy season from May to October. The warm temperatures and abundant sunshine create a comfortable environment for both work and play.
PUBLIC SERVICES AND INFRASTRUCTURE
While Cambodia is still a developing country, significant improvements have been made to its public services and infrastructure in recent years. Roads, bridges, and transportation networks are being upgraded, making it easier to navigate the country. The government is also investing in the education sector, promoting literacy and skill development among the population. Efforts are being made to improve access to clean water and sanitation, particularly in rural areas, with international organizations and NGOs providing support.
HEALTHCARE BENEFITS AND POTENTIAL
The healthcare system in Cambodia is evolving, with increasing investment in both public and private healthcare facilities. While public hospitals may not always meet the standards expected in Western countries, there is a growing number of private clinics and hospitals offering high-quality care, particularly in major cities such as Phnom Penh and Siem Reap. Expatriates and foreigners are advised to obtain comprehensive health insurance to cover any medical expenses that may arise. The country's potential for growth in this sector offers opportunities for healthcare professionals and investors alike.
ACCOMMODATION AND REAL ESTATE INVESTMENT ADVANTAGES
The real estate market in Cambodia is booming, with new developments and properties emerging at a rapid pace. The cost of living is relatively low, making it an attractive option for expatriates and investors. Affordable housing, ranging from modern apartments to traditional villas, is widely available in both urban and rural areas. Investment in real estate has the potential for significant returns, as the property market continues to grow in response to the country's economic expansion and increasing demand from locals and foreigners.
RETIREMENT AND LIVING IN CAMBODIA FOR FOREIGNERS
Cambodia is increasingly becoming a popular destination for retirees due to its affordable cost of living, pleasant climate, and friendly atmosphere. The low cost of living allows for a comfortable lifestyle, with the ability to stretch retirement savings further than in many Western countries. Additionally, the warm, welcoming nature of the Cambodian people fosters a sense of community that many retirees find appealing. Foreign retirees can take advantage of various visa options, including the Retirement or Ordinary Visa, which permits long-term stays with some requirements.
THE LUCRATIVE ASPECTS OF LIFE IN CAMBODIA
The combination of economic advantages, affordable living, and a vibrant cultural scene makes living in Cambodia a potentially lucrative choice for investors, digital nomads, and retirees. The country's economic growth presents numerous opportunities for starting new businesses and investing in various sectors. The affordable cost of living and real estate market allows individuals to maximize their income and savings, whether they are operating a business, working remotely, or enjoying retirement. The rich cultural heritage and stunning natural beauty further enhance the quality of life in Cambodia, offering experiences that are both personally rewarding and potentially attractive for tourism-related ventures.
VISA REQUIREMENTS AND IMMIGRATION LAWS
Navigating visa requirements and immigration laws is a crucial part of planning a move to Cambodia. Fortunately, the country has a relatively straightforward process compared to many other nations. Cambodia offers several types of visas, including Tourist (T) and Ordinary (E) visas. The Tourist visa is suitable for short-term stays, while the Ordinary visa is designed for individuals planning to work, study, or stay long-term in the country.
The Ordinary visa can be extended for different periods and purposes, including EB for employment, EG for searching for a job, ER for retirement, and ES for students. It's important to note that to work legally in Cambodia, foreigners must obtain a work permit along with an EB visa extension. Additionally, the ER extension for retirees requires proof of retirement and financial sufficiency.
For those interested in obtaining permanent residency, Cambodia has a self-funded program that provides foreigners the opportunity to obtain Cambodian nationality through a significant investment in the country. This includes investing in the Royal Government of Cambodia bonds or donating to the country's development fund.
In conclusion, Cambodia offers a wealth of opportunities and benefits for those seeking to live, work, or retire abroad. Its economic potential, affordable cost of living, rich cultural heritage, and stunning natural beauty make it a lucrative choice. As with any international move, it's important to thoroughly research and understand the visa requirements and immigration laws to ensure a smooth transition to your new life in Cambodia.
At VIP Visa, we pride ourselves on our years of experience in helping clients navigate the complex process of obtaining visas, residencies, and second nationalities or passports. If you are considering a visit or moving to Cambodia, we are here to guide you through the process. Our team of experts will ensure that you have all the necessary information and support to make your dream come true. Please see below for more information about our visa categories and let us help you embark on your new journey!