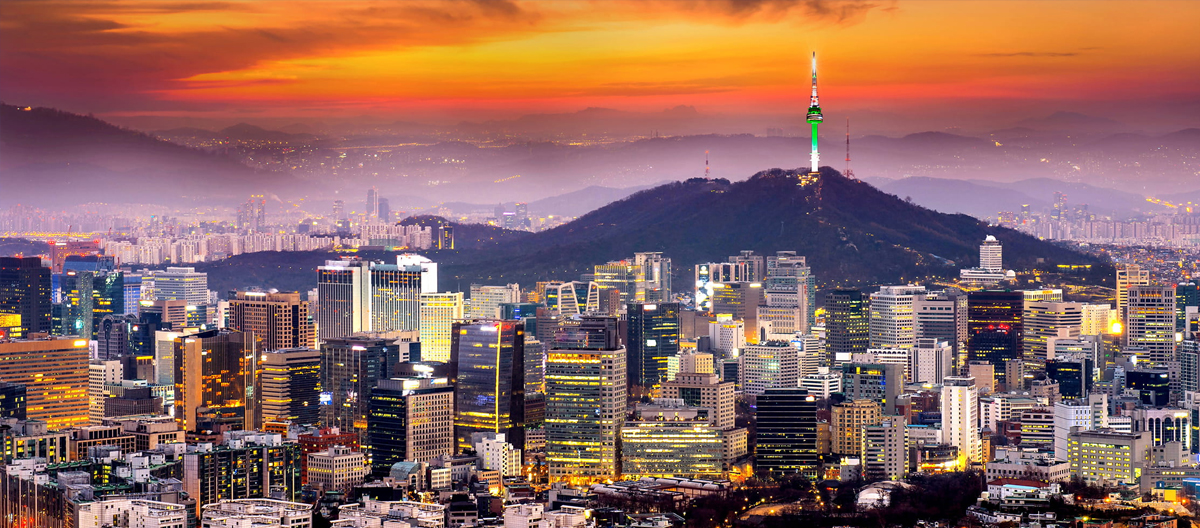 Benefits of life in South Korea
South Korea, known as the Land of the Morning Calm, is a dynamic and forward-looking country that has experienced rapid growth over the past few decades. With its rich cultural heritage, advanced technology, and world-class infrastructure, South Korea is an attractive destination for those looking to travel or establish residency.
One of the most significant benefits of life in South Korea is its high standard of living. South Koreans enjoy an excellent education system, a comprehensive healthcare system, and efficient public transportation networks. The country's strong economy has led to the creation of many job opportunities, particularly in fields such as technology, manufacturing, and education.
South Korea's vibrant culture is another draw for those looking to experience a unique way of life. With its mix of traditional and modern elements, South Korea offers a rich tapestry of experiences, from historic temples and palaces to cutting-edge fashion and entertainment. The country's culinary scene is equally diverse, boasting a wide array of delectable dishes that cater to various tastes and preferences.
Moreover, South Korea's natural beauty is breathtaking. From the stunning coastline and picturesque countryside to the striking mountains and lush forests, the country offers a multitude of outdoor adventures and serene getaways. With its excellent safety record, South Korea is an ideal destination for solo travellers, families, and expatriates alike.
Quality Education, Healthcare & Infrastructure
Strong Economy with Various Job Opportunities
A Blend of Traditional & Modern Experiences
The Diverse Culinary Scene Caters to Various Tastes
Natural Beauty from Coastlines to Mountains
Low Crime Rates, Ideal Destination for Travellers
Excellent Base for Exploring East Asia Countries
Study, Work and Live in South Korea
EDUCATIONAL SYSTEM
Studying in South Korea presents a myriad of advantages, catering to both academic and personal growth. At the forefront is the country's high-quality education system, recognized globally for its academic excellence and innovative teaching methods. With a strong emphasis on Science, Technology, Engineering, and Mathematics (STEM) fields, South Korea is a prime destination for students seeking a robust foundation in these areas.
International students will find a wide range of programs taught in English, particularly in social sciences, business, and humanities, fostering an inclusive educational environment. South Korean universities also offer comprehensive support services for international students, including orientation programs, language courses, and mentoring, ensuring a smooth transition to life in a new country.
Beyond academics, studying in South Korea is an immersive cultural experience. Students can delve into the rich Korean heritage, learn the language, and enjoy the country's diverse entertainment and cuisine. This cultural immersion broadens horizons, develops cross-cultural understanding, and enhances personal growth.
Living in South Korea as a student also offers practical benefits. The cost of living is relatively affordable compared to many Western countries, making it a financially viable choice for students. The country's safe and efficient public transportation system allows easy exploration of its scenic landscapes and bustling cities.
Moreover, studying in South Korea could lead to future job prospects. The country's robust economy, particularly its leadership in sectors like technology and electronics, provides students with excellent opportunities for internships and future employment.
In short, South Korea blends academic rigour with cultural richness, affordable living, and promising career prospects, making it an ideal study destination for international students.
EMPLOYMENT OPPORTUNITIES
Working in South Korea offers numerous advantages, making it an attractive destination for international professionals. The country is home to several globally recognized corporations, particularly in the technology, automobile, and electronics sectors, including Samsung, Hyundai, and LG. The presence of these multinational companies provides abundant career opportunities and the chance to gain invaluable experience in a cutting-edge work environment.
South Korea is well-known for its strong work ethic, which is often reflected in the commitment and dedication of its workforce. This can be a rewarding experience for those who value professional growth and strive for excellence. Moreover, the country has made significant strides in improving work-life balance, with regulations aimed at reducing long working hours and promoting employee wellbeing.
The country offers competitive salaries and benefits, including health insurance, pension plans, and severance pay, providing financial stability. Plus, South Korea's cost of living, while varying between cities, is often lower than many Western countries, especially when it comes to services like healthcare and public transportation.
Working in South Korea also allows for an immersive cultural experience. You get the opportunity to learn a new language, delve into rich traditions, and enjoy diverse food and entertainment options. This cultural immersion can enhance your global perspective and interpersonal skills, valuable assets in today's interconnected world.
Finally, South Korea's strategic location in East Asia makes it a convenient hub for travel, allowing you to explore other Asian countries easily. With its blend of professional opportunities, cultural experiences, and lifestyle benefits, South Korea offers a rewarding and enriching environment for those looking to advance their careers.
ECONOMIC ADVANTAGES AND OPPORTUNITIES FOR BUSINESS
South Korea stands as one of the world's fastest-growing developed countries with a high-income economy. It is renowned for its technological advancements, robust infrastructure, and leading global corporations, including Samsung, LG, and Hyundai. For entrepreneurs and digital nomads, the country offers a stimulating business environment brimming with opportunities. It boasts one of the highest internet speeds globally, a factor that greatly benefits digital businesses.
South Korea's government actively supports start-ups and small businesses, offering various grants, funding programs, and business development services. A vibrant start-up ecosystem, coupled with a well-educated workforce and access to advanced technology, makes it an excellent location to establish and grow a business. For digital nomads, co-working spaces are abundant, providing the flexibility to work remotely while networking with local and international professionals.
THE BEAUTY OF SOUTH KOREA AND ITS CLIMATE
South Korea is a country of remarkable natural beauty. It offers diverse landscapes, from the picturesque beaches of Jeju Island and the stunning cherry blossoms of Jinhae, to the serene temples nestled in the lush mountains. South Korea's four distinct seasons each bring their charm, from the vibrant autumn foliage to the serene snow-covered winters, the blooming flowers in spring, and the warm, sunny summers.
The country's climate is relatively moderate, with temperatures ranging from cold winters to hot, humid summers, making it suitable for various outdoor activities year-round. In addition, South Korea's well-preserved national parks, historical sites, and modern cityscapes provide endless exploration opportunities.
PUBLIC SERVICES AND HEALTHCARE
South Korea's public services are commendable. The country boasts a highly efficient public transportation system, including subways, buses, and high-speed trains, making commuting and travel across the country easy and affordable.
When it comes to healthcare, South Korea ranks among the best. Its healthcare system is a combination of public and private providers, offering high-quality medical services at reasonable prices. The country is also a leader in medical research and innovation, with advanced treatments and cutting-edge medical technology readily available. Both locals and foreigners can access these services, providing a sense of security for residents.
ACCOMMODATION AND REAL ESTATE INVESTMENT
South Korea offers a wide range of accommodation options to suit different preferences and budgets. From modern apartments in bustling city centres to traditional hanok houses and suburban homes, there's something for everyone.
Investing in real estate can be lucrative in South Korea due to the country's stable economy and the constant demand for housing, particularly in cities like Seoul and Busan. While property prices can be high in prime areas, rental yields are often attractive. The government has also implemented policies to protect property rights and promote transparency in transactions, ensuring a secure environment for investment.
RETIREMENT LIVING AND FOREIGNER-FRIENDLY POLICIES
South Korea is an increasingly popular destination for retirement. The country's high standard of living, excellent healthcare system, and safe environment make it a suitable choice for retirees. English is widely taught and spoken, especially among the younger generation, making communication easier for English-speaking foreigners.
For foreigners residing in South Korea, various social integration programs help them acclimate to the local culture and community. The government also provides support services, such as language courses and cultural classes, making the transition smoother and enhancing the overall living experience.
IMMIGRATION AND VISA REQUIREMENTS
South Korea has a well-structured immigration system and a variety of visa categories to cater to different purposes of stay, from tourism and study to work and business. For individuals considering long-term residency or business establishment, there are specific visas available, such as the F-series visas for foreigners with professional skills and the D-8 investor visa for foreign investors.
However, visa requirements and application procedures can be complex and may vary depending on your home country and the purpose of your stay. Therefore, it's essential to consult with immigration professionals or the nearest Korean embassy or consulate for accurate information.
In conclusion, South Korea offers a fusion of ancient traditions and modern advancements, making it a captivating destination for living, working, studying, investing, and retiring. Its economic dynamism, coupled with its rich culture, advanced public services, and attractive lifestyle benefits, provide a rewarding and enriching experience for locals and foreigners alike. Despite the complex visa requirements, with the right guidance and assistance, making South Korea your new home can be a seamless and rewarding journey.
At VIP Visa, we pride ourselves on our years of experience in helping clients navigate the complex process of obtaining visas, residencies, and second nationalities or passports. If you are considering a visit or moving to South Korea, we are here to guide you through the process. Our team of experts will ensure that you have all the necessary information and support to make your dream come true. Please see below for more information about our visa categories and let us help you embark on your new journey!