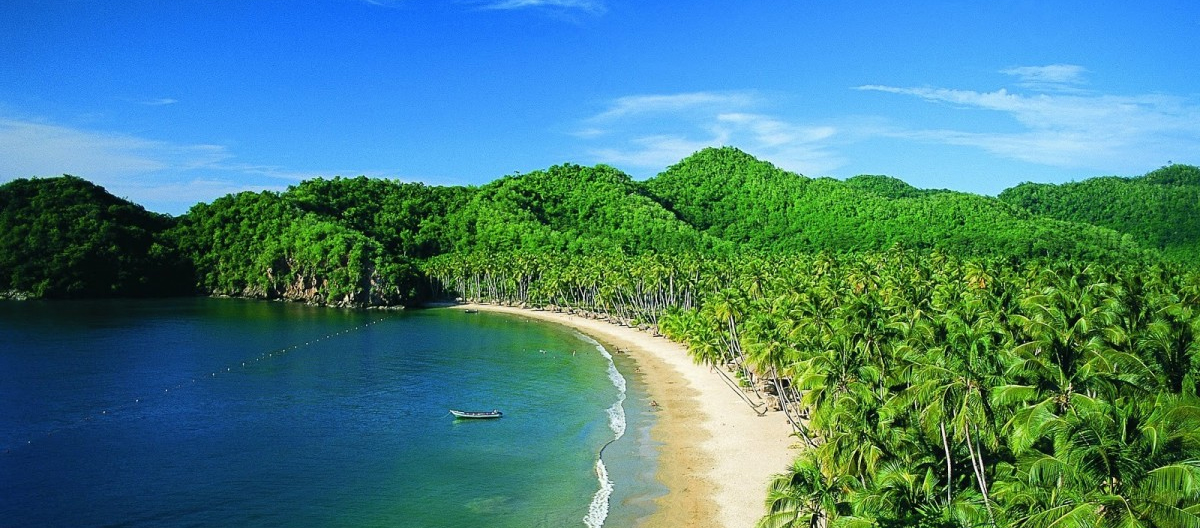 Benefits of life in Venezuela
With its vibrant culture, lush landscapes, and unique opportunities, Venezuela offers a distinctive lifestyle that many find attractive. This South American country is a haven for those seeking a life immersed in rich history, engaging traditions, and a warm, welcoming community.
Venezuela's natural beauty is unrivaled, with stunning geographic diversity ranging from the snow-capped Andes Mountains to sun-drenched Caribbean beaches, dense Amazonian rainforests, and the awe-inspiring Angel Falls, the world's highest waterfall. This bounty of natural attractions provides endless opportunities for adventure and exploration.
Living in Venezuela also allows for an immersive experience in its cultural wealth. The country's music, dance, and art scenes are brimming with energy and creativity, reflecting a deep sense of national pride and identity. The famous El Sistema music program, for instance, provides a testament to the country's dedication to the arts.
Venezuela's cost of living is also appealing, especially for those coming from more expensive countries. Housing, food, and other essential goods and services are generally more affordable, allowing for a comfortable lifestyle without the high costs associated with many Western countries. Moreover, the local cuisine, with its rich flavors and diverse influences, is a delightful experience for food lovers.
While the country has faced challenges, Venezuela remains a land of potential. Its economy is showing signs of recovery, providing opportunities for entrepreneurs and investors. Plus, the Venezuelan people are resilient and friendly, adding to the appeal of making this country your second home.
Geographic Diversity & Biodiversity
Engage in Vibrant Music, Dance & Art Scenes
Affordable Cost of Living
Delicious Cuisine
Potential Economic Opportunities
Known for Their Friendliness & Hospitality
Enjoy a Slower, More Relaxed Pace of Life
Access to Other South American Countries
Study, Work and Live in Venezuela
EDUCATIONAL SYSTEM
Studying in Venezuela offers unique opportunities to learn in a diverse and vibrant environment. With a strong commitment to education, the country has a number of universities that provide a wide range of courses. The Universidad Central de Venezuela, for instance, is a UNESCO World Heritage Site known for its significant contributions to various fields.
One of the key advantages of studying in Venezuela is the opportunity to learn Spanish, one of the world's most spoken languages. Immersing yourself in a Spanish-speaking country is one of the best ways to become proficient in the language, which can open doors to various professional opportunities globally.
The Venezuelan education system promotes a holistic approach to learning, encouraging students to engage not only acadically, but also in social, cultural, and sports activities. This can lead to a well-rounded educational experience that fosters personal growth and development.
Studying in Venezuela also provides exposure to the country's rich cultural heritage and biodiversity. Whether you're interested in arts, history, or environmental sciences, the country's cultural institutions and natural wonders provide a remarkable backdrop for learning.
The affordability of education in Venezuela is another key benefit. Compared to many Western countries, tuition fees are generally lower, making quality education more accessible.
Lastly, studying in Venezuela can open your eyes to different perspectives, challenging preconceived notions and fostering a broader worldview. Such experiences can be invaluable in today's interconnected global society, making you a more adaptable and resilient individual.
EMPLOYMENT OPPORTUNITIES
Working in Venezuela offers unique advantages that can enrich your professional and personal life. The country presents diverse opportunities across various sectors, including oil and gas, agriculture, tourism, and more. With its economy showing signs of recovery, there are growing prospects for entrepreneurs and investors.
One of the key benefits of working in Venezuela is the chance to immerse yourself in a different culture and language. Mastering Spanish, one of the world's most widely spoken languages, can significantly enhance your career prospects, and there's no better way to learn than through full immersion.
The cost of living in Venezuela is generally lower than in many Western countries, allowing for a comfortable lifestyle. This can be particularly advantageous for expatriates who can maintain an income from abroad or for those who secure well-paying local jobs.
Venezuelans are known for their warm and friendly nature, making it easier for newcomers to feel welcomed and to quickly build strong relationships both within and outside the workplace. This amiable atmosphere can significantly improve your work experience.
Working in Venezuela also provides an opportunity to develop resilience and adaptability. Navigating the business environment in a country that has experienced economic challenges can hone your problem-solving skills, making you a more versatile and resourceful professional.
Finally, the country's rich biodiversity and stunning landscapes make for a captivating backdrop to your work-life balance. The chance to explore the Amazon rainforest, Andes Mountains, or Caribbean beaches during your downtime is a unique perk of working in Venezuela. These experiences can contribute to a richer, more fulfilling life while working abroad.
ECONOMIC ADVANTAGES AND OPPORTUNITIES FOR BUSINESS
Venezuela, rich in natural resources and human capital, offers unique economic advantages. With its economy showing signs of recovery, there are emerging opportunities for entrepreneurs, investors, and digital nomads. The cost of living is relatively low compared to many Western countries, which can lead to lower business operating expenses and a higher profit margin. The country is also making strides in improving internet infrastructure, a crucial factor for digital nomads, and is fostering an environment conducive to start-ups and innovation.
NATURAL BEAUTY AND CLIMATE
Living in Venezuela provides direct access to some of the world's most breathtaking natural wonders. From the towering Andes Mountains to the sun-soaked beaches of the Caribbean coast, the awe-inspiring Angel Falls to the diverse ecosystems of the Amazon Rainforest, Venezuela's varied landscapes offer endless opportunities for exploration and adventure. The country's tropical climate, characterized by warm temperatures throughout the year, is another appealing factor, perfect for those who enjoy outdoor activities.
PUBLIC SERVICES
Venezuela's public services continue to improve as the country recovers economically. The public transportation system, including buses, taxis, and a metro system in the capital city, Caracas, is affordable and extensive. Utilities like electricity, water, and gas are also generally reliable and inexpensive.
HEALTHCARE POTENTIAL
While the healthcare system in Venezuela has faced challenges, there are signs of improvement and potential. The public healthcare system is free for all residents, and there are private healthcare facilities available for those who prefer or need specialized care. As Venezuela recovers and invests in its healthcare infrastructure, the sector could provide significant opportunities for healthcare professionals and investors.
ACCOMMODATION AND REAL ESTATE INVESTMENT
Housing in Venezuela is generally more affordable than in many Western countries, making it an attractive option for expatriates and locals alike. The country offers a wide range of accommodation options, from city apartments to beachfront homes. The real estate market holds potential for investors, with prices that are relatively low but may increase as the economy recovers. Buying property in Venezuela could be a profitable long-term investment as the market stabilizes and grows.
RETIREMENT AND LIVING FOR FOREIGNERS
Venezuela can be an excellent place for foreigners to retire. The low cost of living, warm climate, friendly locals, and beautiful landscapes make it an appealing destination. The slower pace of life often associated with Venezuelan culture can also make for a relaxing and enjoyable retirement.
THE LUCRATIVE POTENTIAL OF LIVING IN VENEZUELA
All these factors combine to make living in Venezuela a potentially lucrative decision. The low cost of living and operating a business, coupled with the potential for property investment and the growing economy, create opportunities for financial gain. Moreover, the chance to immerse oneself in a new culture and language can lead to personal growth and enhanced career prospects. The natural beauty and pleasant climate add to the overall quality of life, making Venezuela not just a place to earn, but a place to truly live.
VISA REQUIREMENTS AND IMMIGRATION LAWS
As with any country, it's important to understand Venezuela's visa requirements and immigration laws before making the move. Most foreigners will need a visa to enter the country, and the type of visa required will depend on the purpose of the visit. Tourist visas are available for short stays, while those intending to work or study in Venezuela will need to apply for the appropriate visa.
To become a resident, a foreigner typically needs to live in Venezuela for a certain period of time and meet specific requirements. For example, you may need to demonstrate a steady income, have a clean criminal record, and show ties to the community.
At VIP Visa, we pride ourselves on our years of experience in helping clients navigate the complex process of obtaining visas, residencies, and second nationalities or passports. If you are considering a visit or moving to Venezuela, we are here to guide you through the process. Our team of experts will ensure that you have all the necessary information and support to make your dream come true. Please see below for more information about our visa categories and let us help you embark on your new journey!