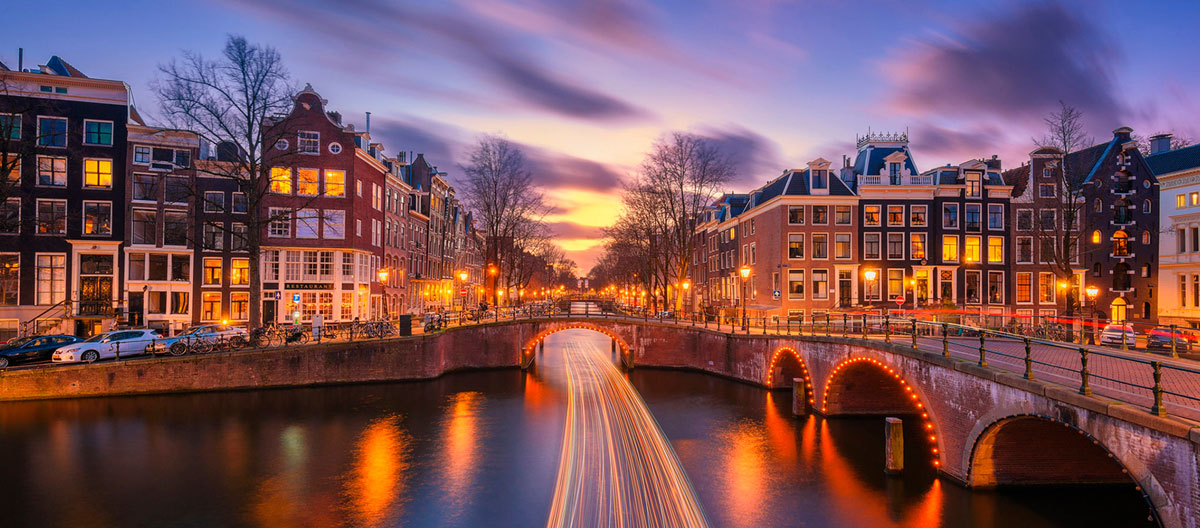 Benefits of life in Netherlands
With a rich history, progressive society, and extraordinary beauty, the Netherlands is a destination that offers an unparalleled living experience. It's not just the picturesque landscapes, charming windmills, and colorful tulip fields that make the country so appealing. The quality of life in the Netherlands is consistently rated among the best in the world, and it's easy to see why.
The country's education system is renowned globally, with several universities making the list of the world's top institutions. This emphasis on education makes it an ideal place to raise a family, with children having access to a world-class education system. The Netherlands also boasts excellent healthcare, widely accessible to all its residents, ensuring that everyone can get the care they need when they need it.
One of the striking aspects of life in the Netherlands is its work-life balance. The Dutch value their personal time, often working shorter hours to ensure they can enjoy their lives outside of work. This balance contributes to a happier, healthier population and a strong sense of community.
The Netherlands is an international hub, with its capital Amsterdam home to many multinational companies. This makes it an attractive destination for career-minded individuals, with a plethora of opportunities in various fields.
In terms of lifestyle, the Netherlands is incredibly bike-friendly, with extensive cycling infrastructure throughout the country. This promotes a healthier lifestyle and is kinder to the environment. Finally, the country's strategic location in Europe means you're just a short trip away from exploring other European cultures.
High Quality of Life, Among the Top Countries
Top-Notch Education, Globally Recognized
Accessible & High-Quality Healthcare
Dutch Culture Prioritizes a Balanced Lifestyle
An Intl' Business Hub with Career Opportunities
Bike-Friendly Culture, A Healthy Lifestyle
Easy Access to Other European Countries
Stable Economy with a High Standard of Living
Cultural Richness, An Exciting Place to Live & Learn
Known for Their Progressive Attitudes
Study, Work and Live in Netherlands
EDUCATIONAL SYSTEM
Studying in the Netherlands comes with a wide array of benefits, making it a popular destination for international students from around the globe.
The Dutch education system is highly regarded worldwide for its innovative approach and commitment to quality. Many Dutch universities are often ranked among the best in the world, offering a diverse range of programs in English, from undergraduate to postgraduate levels. This makes it an ideal place for international students looking to study in a non-native English speaking country.
Beyond academics, the Netherlands offers an enriching cultural experience. The Dutch are known for their open-mindedness and tolerance, fostering an inclusive and diverse academic environment. Living in the Netherlands provides an opportunity to immerse oneself in this unique culture, learn a new language, and make friends from different backgrounds.
Furthermore, studying in the Netherlands can be a stepping stone to career opportunities. Many Dutch universities have strong ties with the business community and offer internships as part of their programs, providing valuable work experience and networking opportunities.
Finally, studying in the Netherlands can also be an enjoyable experience. With its beautiful landscapes, vibrant cities, and easy access to other European countries for travel, students will have plenty of activities to enjoy outside of their studies.
In summary, the Netherlands offers a high-quality education, a diverse and inclusive environment, career opportunities, and an exciting lifestyle, making it a great choice for international students.
EMPLOYMENT OPPORTUNITIES
Working in the Netherlands provides myriad opportunities and benefits that extend beyond the professional realm.
The Netherlands boasts a robust, stable economy and is home to numerous multinational companies. This creates a plethora of job opportunities in various fields, from technology to logistics, engineering, and more. In fact, the Netherlands has a particularly strong start-up scene, making it an exciting place for those interested in innovative and entrepreneurial roles.
The work culture in the Netherlands is often characterized by a high degree of professionalism, collaboration, and respect for work-life balance. Dutch companies typically advocate for a flat organizational structure, encouraging open communication and valuing the input of all employees. Moreover, the Netherlands is known for its shorter working hours and generous vacation policies, enabling a balance between work and personal life that contributes to employee wellbeing.
The country also provides excellent employment benefits, including a good pension system, health insurance, and maternity and paternity leave. Furthermore, the Netherlands has a relatively high minimum wage and average salary compared to many other countries.
Professionally, working in the Netherlands can enhance your global perspective, given its international work environment. This can be beneficial for personal growth and can add a valuable dimension to your resume.
Finally, living in the Netherlands offers a high standard of living, with excellent infrastructure, public services, and a rich cultural life. It's also a great base for exploring the rest of Europe, thanks to its central location and excellent transport links.
In summary, working in the Netherlands can provide significant professional opportunities, a balanced lifestyle, generous employment benefits, and an enriching life experience.
ECONOMIC ADVANTAGES AND BUSINESS OPPORTUNITIES
The Netherlands, known for its stable and robust economy, presents many opportunities for both seasoned entrepreneurs and digital nomads. The country's commitment to innovation is reflected in its strong start-up scene, making it an attractive location for those looking to start a new business. The Netherlands also has a thriving digital economy, ranked among the top in the EU, making it an ideal base for digital nomads. The government provides various schemes to support businesses, such as the Dutch scheme for entrepreneurs, the self-employed, and SMEs. The country's strategic location within Europe and excellent infrastructure also provide easy access to major markets.
BEAUTY AND CLIMATE
The Netherlands is a country of great beauty, from its iconic tulip fields and windmills to its pristine beaches and charming cities. The climate is maritime, with mild summers and winters, making it comfortable to live in all year round. The country's flat landscape and efficient public transport system make exploring its beauty easy and enjoyable. The Netherlands also boasts numerous parks, nature reserves, and cycling routes, providing ample opportunities for outdoor activities.
PUBLIC SERVICES
The public services in the Netherlands are efficient, accessible, and of a high standard. The education system is renowned globally, with Dutch students consistently scoring high in international rankings. The Netherlands also provides excellent public transportation, with a comprehensive network of trains, trams, and buses making travel within the country and to neighbouring European nations easy and convenient.
HEALTHCARE BENEFITS
The Dutch healthcare system is among the best in the world, characterized by excellent facilities, highly trained healthcare professionals, and accessibility for all residents. Health insurance is mandatory in the Netherlands, ensuring everyone has access to the care they need. The country also focuses on preventative healthcare, with regular check-ups and vaccinations as part of the standard healthcare package.
ACCOMMODATION AND REAL ESTATE INVESTMENT
The real estate market in the Netherlands is diverse and robust, offering numerous opportunities for investment. From modern apartments in vibrant cities like Amsterdam and Rotterdam to charming houses in quieter towns, there are options to suit every preference. The Dutch rental market is well-regulated, protecting both landlords and tenants. Investment in Dutch real estate has shown consistent growth over the years, making it a potentially profitable venture.
RETIREMENT IN THE NETHERLANDS
Retiring in the Netherlands can be a pleasant experience, thanks to the high quality of life, excellent healthcare, and numerous recreational opportunities. The country's pension system is robust and reliable, providing financial security for retirees. The Dutch are known for their friendly and welcoming nature, making it easy for foreigners to integrate and feel at home. Additionally, there are many expat communities and organizations that offer support and social activities.
LUCRATIVE BENEFITS OF LIVING IN THE NETHERLANDS
All these aspects make living in the Netherlands not just comfortable but also potentially lucrative. The strong economy and supportive business environment offer ample opportunities for financial growth. The high standard of living, coupled with the beauty of the country, enhances the quality of life. Investment in real estate can yield profitable returns, while the excellent public services, including the world-class healthcare system, ensure peace of mind. All these factors, combined with the potential for a fulfilling retirement, make the Netherlands an attractive destination for both short-term stay and long-term residency.
VISA REQUIREMENTS AND IMMIGRATION LAWS
Navigating the visa requirements and immigration laws of the Netherlands is straightforward due to the country's organized and efficient system. For EU citizens, moving to the Netherlands is relatively easy due to the freedom of movement within the EU. For non-EU citizens, the type of visa required depends on the purpose of the stay. There are visas for work, study, business, and family reunification among others. For long-term stays, you would need to apply for a residence permit.
The Netherlands also offers the 'Start-up Visa' for aspiring entrepreneurs who wish to start a business in the country. It allows them to reside in the Netherlands for a year to establish their business. The 'Highly Skilled Migrant' program is another initiative targeting skilled workers in specific industries.
For retirees, there isn't a specific retirement visa, but there are various routes to long-term residency that retirees could use. This might be via showing sufficient income and health insurance, or through the 'DAFT treaty' (Dutch-American Friendship Treaty) for American citizens, which allows them to retire in the Netherlands under certain conditions.
It's important to note that the exact requirements for visas and residence permits can change and vary depending on individual circumstances, so it's always best to check the most current information from official resources or consult with experts like VIP Visa.
In conclusion, the Netherlands offers a unique blend of economic prosperity, social benefits, and a high standard of living, making it a lucrative option for anyone considering living, working, studying, or retiring abroad. Its efficient public services, including a top-notch healthcare system, diverse accommodation options, and the potential for profitable real estate investment, further enhance its appeal. The country's welcoming nature towards foreigners, coupled with its straightforward visa and immigration laws, make the transition to life in the Netherlands as smooth as possible.
At VIP Visa, we pride ourselves on our years of experience in helping clients navigate the complex process of obtaining visas, residencies, and second nationalities or passports. If you are considering a visit or moving to Netherlands, we are here to guide you through the process. Our team of experts will ensure that you have all the necessary information and support to make your dream come true. Please see below for more information about our visa categories and let us help you embark on your new journey!