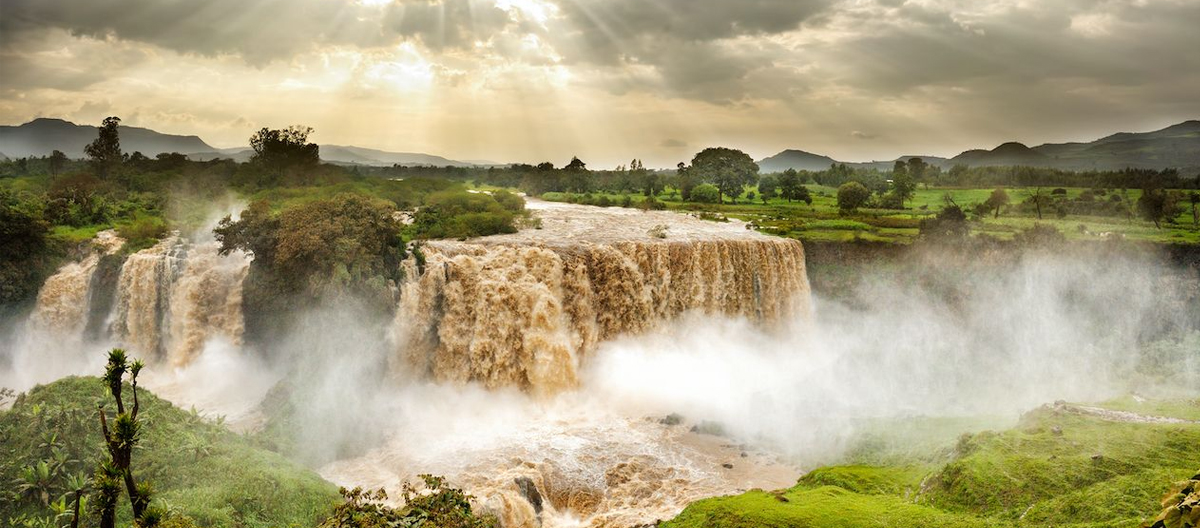 Benefits of life in Ethiopia
Ethiopia, the "Land of Origins," with its deeply rooted history, rich biodiversity, and vibrant cultures, offers an unparalleled life experience. From the Simien Mountains' breathtaking beauty to the bustling streets of Addis Ababa, living in Ethiopia comes with an abundance of benefits.
One of the key advantages of residing in Ethiopia is its cost of living. Compared to many Western countries, Ethiopia provides an affordable lifestyle without compromising on the quality of life. Food, housing, transportation, and healthcare are all available at relatively lower costs, making it an attractive destination for those seeking a cost-effective life.
Living in Ethiopia also brings you close to diverse cultures and historical landmarks. As one of the oldest countries in the world, it has a unique heritage that manifests in its architecture, languages, festivals, and cuisines. Immersing yourself in this vibrant cultural milieu can be an enriching and enlightening experience.
Moreover, Ethiopia's economy is one of the fastest-growing in Africa, presenting exciting employment and business opportunities. The country is actively encouraging foreign investment, particularly in sectors like manufacturing, agriculture, and technology.
Ethiopia's environment is another distinctive advantage, with its incredible geographic diversity ranging from rugged mountains to expansive savannas, offering an idyllic setting for outdoor enthusiasts.
Historical Heritage with Archaeological Sites
A Wide Array of Traditions, Languages & Cuisines
Natural Beauty with Unique Geological Wonder
Lower Cost of Living Compared to Many Countries
Fast-Growing Economy
Enjoy the Renowned Hospitality & Friendliness
Unique Wildlife, Spot Native Species
Engage in Thrilling Activities like Trekking
Coffee Culture with Traditional Coffee Ceremonies
Benefit from the General Peace & Security
Study, Work and Live in Ethiopia
EDUCATIONAL SYSTEM
Ethiopia is an excellent destination for those considering an international study experience. The country's rich cultural heritage, coupled with its rapidly developing education system, makes it an interesting and rewarding place to study.
One of the key benefits of studying in Ethiopia is the exposure to a unique cultural context. As a crossroads of various cultures, Ethiopia provides a broad and deep understanding of different traditions, languages, and social norms. This cultural immersion can contribute to both personal and intellectual growth, fostering a global perspective that is highly valued in today's interconnected world.
Ethiopia's higher education system is on an upward trajectory, with a growing number of universities offering a wide array of programs. Universities like Addis Ababa University are recognized for their quality education, particularly in fields like anthropology, African studies, and sustainable development. Studying in such institutions allows students to gain specialized knowledge, especially about Africa, that is hard to find elsewhere.
Learning in Ethiopia also means access to its rich biodiversity and historical sites. For students in environmental studies, anthropology, history, or related fields, this provides a living laboratory to apply classroom lessons in real-world contexts.
Affordability is another key advantage. Both the cost of education and the cost of living in Ethiopia are generally lower compared to many Western countries. This makes studying in Ethiopia a cost-effective choice that does not compromise the quality of education.
Lastly, the warm and welcoming nature of the Ethiopian people can make your stay even more enjoyable. You can expect to make lifelong connections and memories while studying in this beautiful country.
In sum, studying in Ethiopia offers a unique educational experience - culturally enriching, academically rewarding, and financially sensible.
EMPLOYMENT OPPORTUNITIES
Ethiopia, one of the fastest-growing economies in Africa, presents immense opportunities for professionals across various fields. The robust economic growth driven by advancements in sectors like agriculture, manufacturing, and technology offers a conducive environment for career growth and business endeavours.
One of the standout benefits of working in Ethiopia is the opportunity to contribute to and learn from a rapidly developing economy. The country's focus on development projects and sustainable business practices can offer unique, hands-on experience and perspective that is highly valuable in today's global economy.
Working in Ethiopia also opens up opportunities for networking and collaboration with a diverse mix of professionals. The country's strategic location and economic significance in East Africa attract numerous multinational corporations and development organizations, offering a rich professional network.
Additionally, Ethiopia offers a cost-effective lifestyle. With relatively lower living costs compared to Western countries, you have the potential to enjoy a good standard of living while saving for the future.
The country's rich cultural heritage, hospitable people, and stunning landscapes add a unique dimension to the work-life balance. Post-work hours can be spent exploring historical sites, experiencing vibrant local festivals, or indulging in Ethiopian gastronomy, offering a holistic living and working experience.
For professionals interested in social impact, Ethiopia offers numerous avenues to make a difference. The country's focus on issues such as sustainable development, poverty reduction, and education provides meaningful work opportunities for those driven by making a societal impact.
In a nutshell, working in Ethiopia could mean significant professional growth, unique life experiences, and the opportunity to make a real difference in a country that's on a journey of rapid economic development. With VIP Visa's guidance, navigating the work permit and residency process can be simple and stress-free, allowing you to focus on making the most of your Ethiopian work experience.
ECONOMIC ADVANTAGES
Ethiopia, often hailed as the 'African Lion,' is one of the fastest-growing economies in Africa, presenting a favourable environment for both entrepreneurs and digital nomads. The country has implemented numerous reforms to attract foreign investment, improving its business environment significantly. Ethiopia's rapidly growing sectors, such as manufacturing, agriculture, and technology, offer vast opportunities for those looking to start a new business.
For digital nomads, the steady improvements in internet connectivity and the affordable cost of living make Ethiopia an attractive option. Cities like Addis Ababa are becoming increasingly cosmopolitan, with co-working spaces and an emerging tech scene. Coupled with the opportunity to live amidst unique cultural and natural landscapes, Ethiopia offers a blend of professional growth and life experiences.
NATURAL BEAUTY AND CLIMATE
Ethiopia's topography is as diverse as it is beautiful. The soaring Simien Mountains, the surreal landscapes of the Danakil Depression, the historic sites of Lalibela and Gondar, and the lush coffee farms of the Kaffa region are just a few examples. Ethiopia's climate is equally varied. The Ethiopian Highlands experience a temperate climate, while the lowlands are hotter and drier. Such diversity offers everyone a place that suits their preferences, making living in Ethiopia a visual treat.
PUBLIC SERVICES
Ethiopia is making consistent efforts to improve its public services. The transportation network is expanding, with rail and road infrastructures being upgraded. The education system is developing rapidly, with increasing access to quality education at all levels. English is widely taught, facilitating communication for foreigners. Additionally, Ethiopia has been investing in renewable energy, highlighting its commitment to sustainable living.
HEALTHCARE POTENTIAL
While Ethiopia's healthcare system is still developing, there are promising signs of progress. The country has made significant strides in improving access to healthcare services and decreasing the prevalence of communicable diseases. Several public and private hospitals in larger cities provide quality medical services. For those in the healthcare field, the growing health sector opens up ample opportunities for meaningful work and investment.
ACCOMMODATION AND REAL ESTATE INVESTMENT
When it comes to accommodation, Ethiopia offers a range of options suitable for various budgets, from affordable apartments to luxury homes. The country's real estate sector is growing rapidly, making it an attractive field for investment. Addis Ababa, in particular, is experiencing a construction boom with potential for significant returns on investment. Ethiopia's housing development projects and the demand for quality housing signal a promising future for real estate investors.
RETIREMENT FOR FOREIGNERS
Ethiopia can be an excellent choice for retirees seeking a peaceful and affordable lifestyle without compromising on life experiences. The lower cost of living allows retirees to enjoy a comfortable lifestyle. The country's rich cultural heritage, friendly people, and stunning landscapes ensure a retirement life that is both relaxed and enriching. The safety and stability that Ethiopia generally enjoys add to its attractiveness as a retirement destination.
LUCRATIVE BENEFITS OF LIVING IN ETHIOPIA
All these benefits of living in Ethiopia – economic opportunities, natural beauty, improving public services, potential of healthcare, growing real estate market, and an appealing retirement lifestyle – can be highly lucrative. The cost-effectiveness, coupled with the opportunity to experience a unique culture and contribute to a developing economy, makes Ethiopia an attractive option. Whether you are a business person, a digital nomad, a retiree, or someone looking for a new life adventure, Ethiopia has something to offer you.
VISA REQUIREMENTS AND IMMIGRATION LAWS
Moving to Ethiopia requires understanding the country's visa requirements and immigration laws. The country offers different types of visas, including business, tourist, student, and residency visas, each with its own set of requirements. Over the past few years, Ethiopia has made efforts to simplify its visa process, even introducing e-visa services for certain nationalities.
Foreigners intending to work in Ethiopia need to obtain a work permit. The procedure involves both the Ministry of Labour and Social Affairs and the Main Department for Immigration and Nationality Affairs.
It's also crucial to understand that laws and regulations can change, and the requirements can vary based on one's nationality and purpose of visit. Therefore, it's recommended to consult with experts like VIP Visa who have up-to-date knowledge and can provide guidance throughout the process.
In conclusion, the benefits of living in Ethiopia are manifold and can cater to various lifestyle preferences and professional aspirations. With its economic advantages, stunning natural beauty, climate variations, public services, healthcare potential, accommodation options, and favourable conditions for retirees, the country holds promising prospects for those willing to explore life in this captivating land. With VIP Visa's guidance, the immigration process becomes smooth, allowing you to focus on embarking on your Ethiopian adventure.
At VIP Visa, we pride ourselves on our years of experience in helping clients navigate the complex process of obtaining visas, residencies, and second nationalities or passports. If you are considering a visit or moving to Ethiopia, we are here to guide you through the process. Our team of experts will ensure that you have all the necessary information and support to make your dream come true. Please see below for more information about our visa categories and let us help you embark on your new journey!