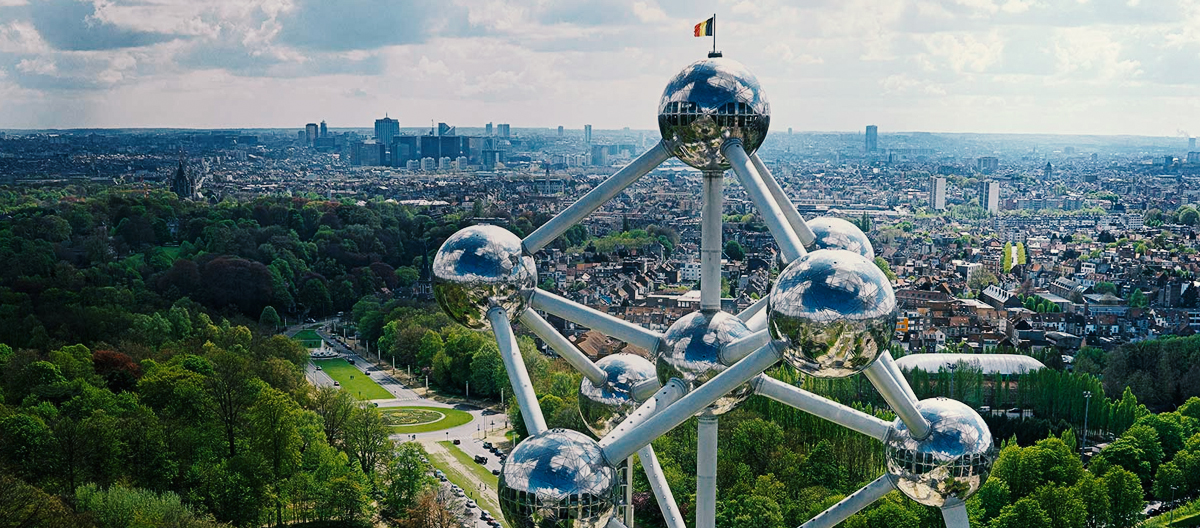 Benefits of life in Belgium
Belgium, nestled in the heart of Europe, boasts an enchanting blend of rich history, diverse culture, and an exceptional quality of life. As a hub of international politics and business, Belgium offers a plethora of opportunities for both personal growth and professional development.
The Belgian education system is renowned globally for its high-quality standards, making it an excellent place for families with children. Universities in Belgium are distinguished for their rigorous academic programs and research opportunities. Health care is another facet where Belgium excels. Its world-class healthcare system, backed by highly skilled professionals and cutting-edge technologies, ensures top-notch medical services.
Life in Belgium is characterized by a balanced work-life equilibrium. The country values the importance of leisure and family time, as evidenced by its generous vacation policies and shorter work hours. Moreover, Belgium's vibrant arts scene, fascinating historical sites, and mouth-watering cuisine, best known for its chocolates, waffles, and beer, provide a rich and varied lifestyle.
Belgium's strategic location makes it an ideal base for exploring Europe. It is nestled within a short distance from several major European cities such as Paris, London, and Amsterdam. Belgium's advanced public transportation system makes travelling within the country and to neighbouring nations seamless and convenient.
High-Quality Education System
Excellent Healthcare Services & Facilities
Ideal Work-Life Balance with Shorter Work Hours
Rich Cultural Heritage with Numerous Historical Sites
Renowned Gastronomic Scene
Efficient Public Transportation System
Multilingual Society, Encouraging Cultural Exchange
Stable Economy Offering Career Opportunities
Safe & Secure Environment & High Standard of Living
Study, Work and Live in Belgium
EDUCATIONAL SYSTEM
Belgium, with its cosmopolitan atmosphere and strategic location at the heart of Europe, offers an outstanding environment for students worldwide. Its higher education system has a strong international reputation, providing high-quality education that is recognized and valued globally.
Belgian universities and colleges offer a wide array of programs across multiple disciplines, with many courses taught in English. This not only makes the transition smoother for international students but also opens up a vast selection of academic opportunities.
Studying in Belgium also means getting exposed to a multicultural society. Students here can benefit from the diverse backgrounds and perspectives of their peers, fostering a richer understanding of global affairs. Plus, being a multilingual nation, Belgium provides an excellent platform to learn new languages, enhancing a student's linguistic capabilities.
Moreover, the Belgian education system encourages research and innovation, providing students with practical exposure and hands-on experience in their respective fields. This approach prepares students to face real-world challenges and equips them with essential skills for their future careers.
Studying in Belgium offers the chance to explore Europe. Thanks to the country's efficient transportation system and close proximity to other European cities, students can easily travel, broadening their horizons while creating unforgettable experiences. Also, it offers a comprehensive educational experience - a blend of high-quality academics, multicultural exposure, and abundant opportunities for personal growth and exploration. It indeed forms an ideal launchpad for students eager to embark on a successful international career.
EMPLOYMENT OPPORTUNITIES
Belgium, renowned for its robust economy and strategic location in Europe, provides a dynamic environment for professionals seeking lucrative and rewarding career opportunities. Its diverse economy encompasses sectors such as IT, engineering, finance, biotechnology, and international business, offering a wide array of job prospects.
One of the key benefits of working in Belgium is the high standard of living it offers. Coupled with competitive salaries and extensive social security benefits, the country ensures a comfortable lifestyle for its workforce. Belgium's labour laws are designed to protect workers' rights, with regulations ensuring reasonable working hours, paid leave, and provision for maternity and paternity leave.
Belgium's multicultural and multilingual environment also offers a rich cultural experience, fostering global connections and enhancing professional networks. This cultural diversity, along with the country's pivotal role in international politics, provides a unique perspective on global business operations.
Working in Belgium also means access to professional development opportunities. Belgian companies often invest in their employees' skills and knowledge through training programs and workshops, fostering their career growth.
Moreover, the work-life balance in Belgium is highly valued. The country promotes a healthy balance between professional commitments and personal life, ensuring ample time for relaxation and leisure.
Lastly, Belgium's location at the heart of Europe allows easy travel to other European countries, offering an enriching experience beyond the professional realm.
In essence, working in Belgium provides a comprehensive professional experience – a combination of rewarding career opportunities, a high standard of living, cultural diversity, and a balanced lifestyle, making it an attractive destination for professionals worldwide.
ECONOMIC OPPORTUNITIES
Belgium, located in the heart of Europe, holds significant economic influence despite its relatively small size. The country is home to a well-diversified economy with thriving sectors including finance, manufacturing, information technology, and biotechnology, offering an array of opportunities for entrepreneurs and businesses. Belgium's strategic position, excellent transportation network, and close proximity to influential European markets make it an ideal hub for businesses looking to establish or expand their international operations.
For digital nomads and freelancers, Belgium provides a conducive work environment, supported by a robust digital infrastructure, an array of co-working spaces, and a vibrant start-up scene. The country's business-friendly policies, including a streamlined process for business registration and a supportive start-up ecosystem, further enhance Belgium's appeal to entrepreneurs and innovators worldwide.
NATURAL BEAUTY AND CLIMATE
Belgium's natural and architectural beauty is diverse and captivating. The country offers a rich tapestry of landscapes, from the sandy beaches of the North Sea to the rolling hills of the Ardennes, providing endless opportunities for exploration and recreation. Belgium's cities, too, offer a delightful blend of modern architecture and historical landmarks, creating a captivating environment that marries the past with the present.
The Belgian climate is temperate, characterized by moderate rainfall throughout the year. Summers are generally mild and winters are not overly harsh, making it a comfortable place to live and enjoy outdoor activities throughout the year.
PUBLIC SERVICES
Belgium's public services are exceptional, contributing significantly to the country's high living standards. The country's public transportation system is efficient and comprehensive, connecting all corners of the country and facilitating easy commutes. For families with children, the education system in Belgium is a key draw. Known for its high standards and inclusivity, the system offers excellent educational opportunities, contributing to a well-educated and competitive workforce.
HEALTHCARE SYSTEM
Healthcare in Belgium is world-class, backed by a comprehensive network of hospitals and clinics equipped with advanced medical technologies and staffed by highly skilled professionals. The country's public health insurance system covers a significant portion of medical costs, ensuring healthcare is affordable and accessible to all residents. Moreover, the country's ongoing investment in health research and innovation underscores the potential of its healthcare sector.
ACCOMMODATION AND REAL ESTATE INVESTMENT
Accommodation options in Belgium are diverse, catering to a wide range of budgets and lifestyle preferences. From modern city-center apartments to charming country houses, there's something for everyone. The Belgian real estate market is known for its stability and transparency, making it an attractive option for investors. Whether you're seeking rental income or capital appreciation, investment in Belgian real estate can deliver lucrative returns.
RETIREMENT AND LIVING IN BELGIUM FOR FOREIGNERS
Retirement in Belgium is increasingly popular, thanks to the country's high living standards, cultural attractions, and excellent public services. The country's robust social security system ensures a comfortable and secure retirement. For foreigners, integrating into Belgian society is generally smooth, thanks to the country's multicultural environment, high levels of English proficiency, and a welcoming attitude towards expatriates.
LUCRATIVE BENEFITS OF LIVING IN BELGIUM
In essence, the benefits of living in Belgium are comprehensive and lucrative. The country offers an enriching mix of economic dynamism, high living standards, excellent public services, and cultural richness. Whether you're an entrepreneur, a digital nomad, a retiree, or someone simply seeking a high-quality life, Belgium provides a rewarding environment that caters to various lifestyles and aspirations.
VISA REQUIREMENTS AND IMMIGRATION LAWS
Belgium's immigration laws are well-structured and transparent. For non-EU citizens, various visa types are available depending on the purpose of stay, such as work visas, student visas, and family reunion visas. Short-stay visas allow stays of up to 90 days, while long-stay visas are required for stays longer than 90 days.
For those looking to work in Belgium, the process typically involves obtaining a work permit (unless exempted) and then a long-stay visa. Entrepreneurs planning to start a business may be eligible for a professional card, which serves as a work permit.
Student visas are available for those planning to study in one of Belgium's esteemed educational institutions. Applicants must provide proof of enrolment in a Belgian educational institution and show sufficient financial means to support themselves during their stay.
Retirees and others with sufficient resources to support themselves can apply for a non-working resident visa. The exact requirements vary but generally include proof of sufficient income and health insurance.
Foreigners seeking to reside permanently in Belgium can apply for long-term resident status after five years of legal and continuous residence. Long-term residents enjoy many of the same rights as Belgian citizens, including access to employment, education, social protection, and the ability to travel within the Schengen area without a visa.
It's advisable to consult the latest information from official sources or professional advisors, as visa requirements and immigration laws can change. VIP Visa, with its extensive experience and expertise, is well-equipped to guide clients through the intricacies of Belgian visa applications and immigration procedures, making the process smoother and more efficient.
In conclusion, Belgium's combination of economic, social, and cultural benefits make it a highly attractive destination for those seeking to travel, work, study, invest, retire, or simply enjoy a high standard of living. Its welcoming attitude towards foreigners, excellent quality of life, and diverse opportunities for personal and professional growth make it a rewarding choice for people from all walks of life.
At VIP Visa, we pride ourselves on our years of experience in helping clients navigate the complex process of obtaining visas, residencies, and second nationalities or passports. If you are considering a visit or moving to Belgium, we are here to guide you through the process. Our team of experts will ensure that you have all the necessary information and support to make your dream come true. Please see below for more information about our visa categories and let us help you embark on your new journey!