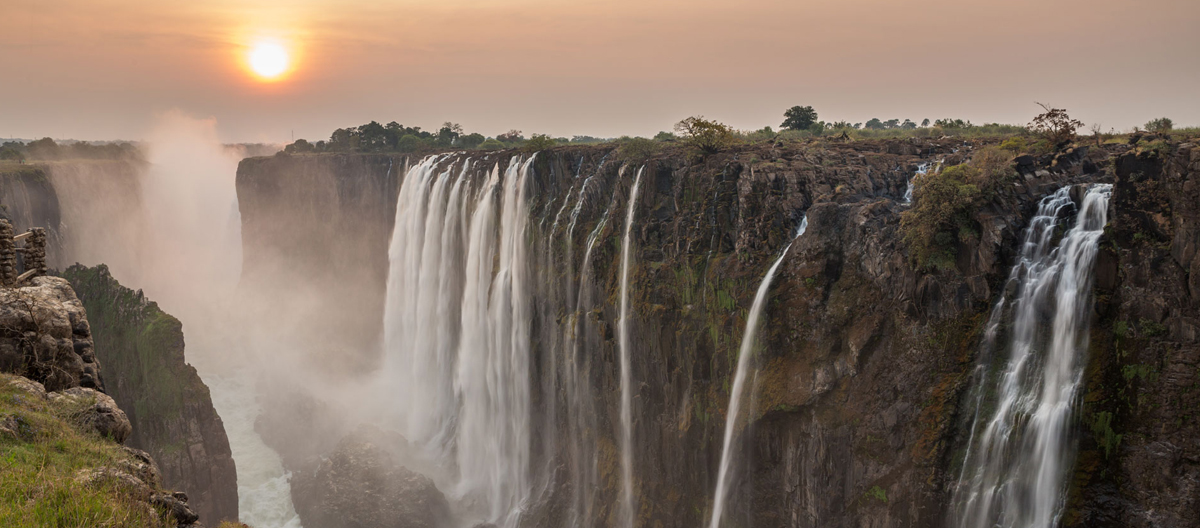 Benefits of life in Zambia
Zambia, located in the heart of southern Africa, is a thriving destination that offers an exceptional quality of life. Its warmth transcends beyond its climate to its people, known globally for their hospitable and friendly nature. Living in Zambia, you will discover a welcoming community that will make you feel at home in no time.
One of the key benefits of life in Zambia is its impressive economic stability. Zambia is blessed with a wealth of natural resources, including an abundance of minerals and vast agricultural potential, making it a strategic investment destination. This stability lends itself to a steadily improving quality of life for its inhabitants, fostering an environment ripe for personal and professional growth.
Additionally, Zambia is recognized for its rich biodiversity and iconic landscapes, from the mesmerizing Victoria Falls, one of the seven natural wonders of the world, to the vast plains of South Luangwa National Park. Here, life is intrinsically tied to the land, offering a unique lifestyle that seamlessly blends modernity with nature.
The country's commitment to education and health, coupled with the government's ongoing efforts to improve infrastructure, makes Zambia an attractive place to call home. The nation boasts an enriching cultural heritage, with over 70 ethnic groups each contributing to the vibrant cultural tapestry of Zambia.
In summary, life in Zambia can be a unique and enriching experience, combining economic opportunities, a welcoming community, stunning natural beauty, and a rich cultural heritage.
Attractive Investment & Economic Oopportunities
Home to Abundant Wildlife & Natural Beauty
Welcoming Locals, Known for Their Hospitality
Cultural Diversity with more than 70 Ethnic Groups
Quality Education & Health
Located in Southern Africa for Easy Regional Access
Affordable Living Compared to Other Countries
Peaceful Environment, Politically Stable & Peaceful
Impressive Infrastructure in Road Networks & Utilities
Recreational Activities from Safaris to Boating
Study, Work and Live in Zambia
EDUCATIONAL SYSTEM
Studying in Zambia offers a multitude of advantages that encompass cultural immersion, quality education, and cost-effective living. With English as the official language, international students can easily navigate their academic journey and everyday life, fostering an inclusive environment that values diversity and global perspectives.
Zambian universities are well-regarded for their dedication to academic excellence, with a wide range of courses on offer, particularly in fields such as Medicine, Agriculture, and Engineering. Students can benefit from practical learning experiences, facilitated by highly qualified professionals who impart valuable real-world insights, fostering an educational environment that prioritizes problem-solving, critical thinking, and creativity.
Living expenses in Zambia are comparatively lower than in many other countries, making it an affordable choice for international students. Alongside the economic advantages, the nation's commitment to student welfare and development ensures a supportive atmosphere where students can thrive personally and academically. 
In addition, Zambia's diverse culture and stunning landscapes provide an enriching extracurricular experience. Students can explore everything from wildlife safaris and nature hikes, to local music festivals and culinary experiences, fostering a well-rounded education that extends beyond the classroom.
In summary, studying in Zambia is a gateway to an affordable, high-quality education within a diverse, friendly, and supportive environment. Its strong academic offerings combined with unique cultural and recreational opportunities make Zambia an attractive destination for students worldwide.
EMPLOYMENT OPPORTUNITIES
Working in Zambia presents a plethora of opportunities. The nation's stable economy and strong focus on sectors such as mining, agriculture, tourism, and manufacturing make it an appealing destination for professionals seeking a diverse range of career paths. Zambia's favourable investment climate and commitment to fostering growth also mean a wealth of opportunities for entrepreneurs and businesses looking to expand in the region.
One of the striking benefits of working in Zambia is the opportunity to gain international work experience in an English-speaking environment. The nation's multicultural society promotes inclusivity, providing valuable global exposure that can enhance one's professional profile.
Zambia's labour laws are designed to protect workers' rights, ensuring fair compensation, appropriate working conditions, and work-life balance. In addition, the cost of living in Zambia is generally lower compared to many other countries, meaning your earnings can go further, contributing to a better standard of living.
Working in Zambia also grants access to the nation's beautiful landscapes and wildlife. This unique blend of work and leisure can contribute to an improved quality of life. After a week's work, employees can explore the numerous national parks, participate in adventure sports, or simply enjoy the serene natural beauty of the country.
In essence, working in Zambia offers a rewarding blend of professional growth, economic stability, cultural diversity, and a fantastic lifestyle. Whether you're an aspiring professional or an established executive, Zambia's robust economy and rich cultural heritage make it a vibrant and rewarding place to work.
ECONOMIC ADVANTAGES FOR INVESTORS & DIGITAL NOMADS
Zambia's robust economy presents several benefits for entrepreneurs and digital nomads alike. The country is rich in natural resources, with key sectors including mining, agriculture, tourism, and manufacturing. Zambia's government has taken significant strides to make the nation's economic environment more conducive for businesses by implementing reforms that enhance ease of doing business. Foreign investment is welcomed, and the government offers several incentives to attract such investment.
For digital nomads, Zambia's growing tech infrastructure provides a solid foundation for remote work. With improvements in internet connectivity and the availability of coworking spaces in major cities like Lusaka and Livingstone, digital nomads can easily set up and maintain their digital work while enjoying the unique Zambian lifestyle.
BEAUTIFUL PLACES AND CLIMATE
Zambia is a treasure trove of natural beauty. The nation is home to the awe-inspiring Victoria Falls, one of the Seven Natural Wonders of the World, and over 20 national parks, including the famed South Luangwa and Kafue National Parks, teeming with diverse wildlife.
In terms of climate, Zambia boasts a tropical climate that's warm and sunny for much of the year. The country experiences three distinct seasons: a cool dry season (May to August), a hot dry season (September to November), and a warm wet season (December to April). This pleasant climate not only makes living comfortable but also encourages various outdoor activities, contributing to an active, healthy lifestyle.
PUBLIC SERVICES
Zambia has made considerable progress in improving its public services. The country's infrastructure development, notably in transportation, is evident with road networks being expanded and modernized. Public transport is affordable and accessible in cities and towns, with numerous taxis, minibuses, and ride-hailing services available.
Education in Zambia is another key public service that has seen significant improvements over the years. The country has numerous schools, colleges, and universities offering quality education. Most courses are taught in English, making it easier for foreigners and their families.
HEALTHCARE BENEFITS AND POTENTIAL
Zambia's healthcare sector, while still developing, has made significant strides in the past few years. The nation has a network of public and private hospitals and clinics. The private healthcare sector, in particular, offers high-quality services, with well-trained staff and modern facilities. The government's continued focus on healthcare ensures the sector's ongoing improvement and accessibility.
ACCOMMODATION AND INVESTMENT IN REAL ESTATE
The real estate market in Zambia is on a steady upward trajectory, providing exciting opportunities for investment. From modern apartments in bustling city centers to serene houses on the outskirts, there's a variety of accommodation options to suit different lifestyles and budgets. Investing in Zambian real estate can be highly profitable, given the country's growing population and increasing demand for quality housing. The real estate sector is also supported by a reliable legal system that protects property rights, ensuring the safety of your investment.
RETIREMENT AND LIVING IN ZAMBIA FOR FOREIGNERS
Zambia is an appealing destination for retirees and other foreigners looking for a peaceful, welcoming, and affordable place to live. The cost of living is significantly lower than in many Western countries, allowing retirees to enjoy a high standard of living. The nation's rich cultural heritage, friendly locals, and breathtaking landscapes add to the appeal, creating a unique and fulfilling retirement experience.
LUCRATIVENESS OF LIVING IN ZAMBIA
All these factors collectively contribute to the lucrativeness of living in Zambia. The strong economy presents a wealth of business opportunities, while the improving tech infrastructure supports digital nomads. The nation's natural beauty and pleasant climate enhance the quality of life, and the advancements in public services, healthcare, and real estate signify a prosperous and comfortable living environment. For retirees and foreigners, the low cost of living coupled with a high standard of living makes Zambia an attractive choice.
VISA REQUIREMENTS AND IMMIGRATION LAWS
Zambia's visa requirements and immigration laws are clear and straightforward, further enhancing its attractiveness as a place to live and work. Most foreigners are eligible for a visa on arrival, which can be obtained at Lusaka International Airport and other major entry points. There are also provisions for business visas and temporary permits for those looking to work or invest in the country. The Department of Immigration is the primary authority for all immigration-related matters and offers comprehensive assistance to ease the process.
In conclusion, Zambia's rich economic potential, diverse natural beauty, improving public services, and welcoming environment make it an excellent place for starting a new business, working remotely, retiring, or simply enjoying a high quality of life. The nation's friendly immigration laws further facilitate the ease of making Zambia your new home.
At VIP Visa, we pride ourselves on our years of experience in helping clients navigate the complex process of obtaining visas, residencies, and second nationalities or passports. If you are considering a visit or moving to Zambia, we are here to guide you through the process. Our team of experts will ensure that you have all the necessary information and support to make your dream come true. See below to find more about visa categories and let us help you embark on your new journey!