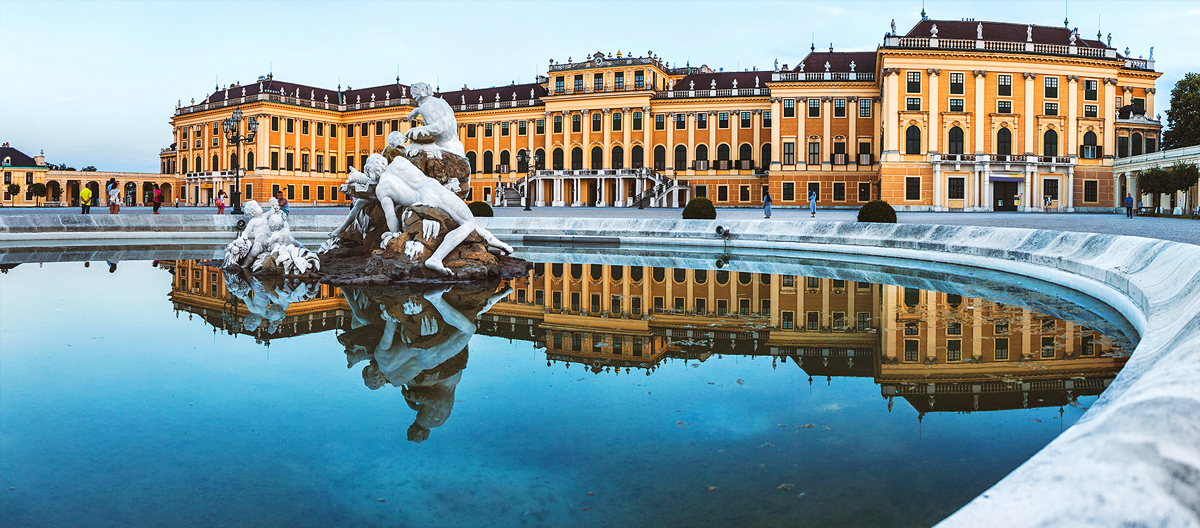 Benefits of life in Austria
Austria, a jewel at the heart of Europe, is synonymous with rich cultural heritage, breathtaking natural landscapes, and exceptional quality of life. Living in Austria is truly an enchanting experience that offers myriad advantages.
Its economy, one of the strongest in the European Union, is characterized by high income per capita, low unemployment rate, and robust social security benefits, promising a stable and prosperous lifestyle. Austria's commitment to innovation and technology further opens numerous opportunities for personal and professional growth. Known for its world-class educational institutions, Austria provides access to top-notch education, making it an ideal place for families with children. Universities like the University of Vienna and the University of Innsbruck are renowned globally for their excellence in various fields.
Austria's healthcare system is among the world's best, ensuring all residents receive comprehensive and high-quality medical services. Moreover, Austria places a high emphasis on maintaining a balanced work-life culture, enabling residents to enjoy ample leisure time.
Living in Austria also means being surrounded by stunning natural beauty, from the Alpine peaks to the Danube River's tranquil stretches. The country is also a paradise for outdoor enthusiasts, offering activities like skiing, hiking, and cycling.
Austria's rich cultural heritage, reflected in its music, arts, and cuisine, adds to the charm of living in this country. From the iconic Vienna State Opera to the historic Salzburg Festival, from world-famous sachertorte to delightful schnitzel, Austria offers a fulfilling and vibrant lifestyle.
Strong & Stable Economy
High Quality of Life with Excellent Work-Life Balance
World-Class Healthcare System
Top-Notch Educational Institutions
Rich Cultural Heritage Providing a Vibrant Lifestyle
Breathtaking Natural Beauty with Outdoor Activities
Safe & Secure Environment with Low Crime Rates
High Standard of Living
Welcoming Society with High Proficiency in English
Study, Work and Live in Austria
EDUCATIONAL SYSTEM
Studying in Austria presents a unique opportunity for students to experience an enriching blend of high-quality education and captivating cultural exposure. Home to some of Europe's most prestigious universities, Austria has an academic landscape that is as diverse as it is excellent.
One of the key advantages of studying in Austria is the access to world-class education. Austrian universities, such as the University of Vienna, Technical University of Vienna, and the University of Innsbruck, are globally recognized for their outstanding contributions to various fields, including Natural Sciences, Humanities, and Engineering. These institutions offer a wide range of programs in both English and German, accommodating international students from all backgrounds.
Austrian universities also emphasize practical experience and research, providing students with invaluable hands-on experience that complements theoretical learning. The close ties between universities and industries further offer students opportunities for internships and job placements.
Studying in Austria also means being at the heart of Europe, allowing students to explore the continent with ease. The Austrian student visa permits travel within the Schengen area, creating an open door to cultural exchange and adventure.
Living costs in Austria are relatively affordable compared to other Western European countries, making it an economically viable option for many international students. The government also offers numerous scholarships and financial aid options, further facilitating the affordability of an Austrian education.
EMPLOYMENT OPPORTUNITIES
Working in Austria offers a host of advantages that make it a highly desirable destination for international professionals. The country is recognized for its strong economy, high standard of living, and quality work-life balance, which together create a rewarding and fulfilling work environment.
Austria's economy, one of the most robust in the European Union, boasts a wide range of thriving sectors including manufacturing, information technology, renewable energy, and tourism. This economic diversity provides a plethora of job opportunities for individuals with varying skill sets and interests. Austrian companies are renowned for their commitment to innovation and quality, offering a stimulating environment for professional growth and development.
The country offers competitive salaries along with comprehensive social security benefits. The latter includes health insurance, unemployment insurance, and pension plans, contributing to a sense of security and well-being. Austrian labor laws also mandate reasonable working hours, ensuring employees have ample time to relax and pursue personal interests.
Austria is renowned for its high standard of living, characterized by excellent public infrastructure, efficient public transportation, top-notch healthcare, and world-class education. The country's rich cultural heritage, stunning natural landscapes, and vibrant social life further enhance the quality of life for those working in Austria.
Austria's central location in Europe is another advantage for professionals, offering easy access to other European countries for both business and leisure. The majority of Austrians are also proficient in English, which facilitates smooth communication in the workplace.
In essence, working in Austria offers a rewarding career path, an excellent quality of life, and a unique cultural experience, making it an attractive destination for global professionals.
ECONOMIC ADVANTAGES OF LIVING IN AUSTRIA
Living in Austria offers significant economic advantages, making it an attractive destination for entrepreneurs and digital nomads. With one of the strongest economies in the European Union, Austria boasts a thriving business environment. Its robust infrastructure, highly skilled workforce, and excellent connectivity with other European markets make it an ideal place to start a new business. The Austrian government is supportive of entrepreneurship, providing various incentives and grants to stimulate economic growth and innovation.
For digital nomads, Austria presents a perfect blend of work-life balance. The country offers high-speed internet and an abundance of co-working spaces in cities like Vienna and Graz. Additionally, the inspiring natural beauty and the country's vibrant cultural scene make it a stimulating place to work and live.
THE BEAUTY AND CLIMATE OF AUSTRIA
Austria is renowned worldwide for its natural beauty. The country offers a diverse range of landscapes, from the majestic peaks of the Alps to the serene vineyards of Styria. Whether you're an outdoor enthusiast or a culture vulture, Austria has something for everyone. Cities like Vienna, Salzburg, and Innsbruck are rich in architectural grandeur and cultural heritage, with numerous museums, art galleries, and music festivals.
The Austrian climate is diverse and largely temperate. Summers can be warm and pleasant, perfect for exploring the country's many lakes and hiking trails. Winters, especially in the Alpine regions, are cold and snowy, creating a winter wonderland for skiing and snowboarding.
PUBLIC SERVICES IN AUSTRIA
Austria offers world-class public services. The country's infrastructure is efficient and reliable, with excellent public transportation, including extensive train and bus networks. The education system in Austria is among the best in the world, offering free schooling and a range of high-quality universities. The Austrian government also invests heavily in research and development, contributing to a vibrant intellectual and academic scene.
HEALTHCARE IN AUSTRIA
The healthcare system in Austria is among the world's best. It is based on a compulsory insurance system, providing comprehensive coverage to all residents. The country boasts an extensive network of hospitals and clinics, offering high-quality medical services. Austria's commitment to public health and wellness is also reflected in its numerous fitness facilities and easily accessible outdoor activities.
ACCOMMODATION AND REAL ESTATE INVESTMENT IN AUSTRIA
When it comes to accommodation, Austria offers a wide range of options, from historic apartments in Vienna to modern homes in the suburbs. The real estate market in Austria is stable and offers a good return on investment. The steady appreciation of property values, coupled with the country's strong economy and high quality of life, makes investing in Austrian real estate a lucrative venture.
RETIREMENT AND LIVING IN AUSTRIA FOR FOREIGNERS
For those considering retirement, Austria offers a peaceful and secure environment. The country's high standard of living, coupled with its cultural richness and natural beauty, makes it an ideal place to enjoy a relaxed and fulfilling retirement. Austrians are known for their hospitality, and with English widely spoken, it is easy for foreigners to settle in.
HOW LIVING IN AUSTRIA CAN BE LUCRATIVE
All these advantages combine to make Austria not just an attractive place to live, but also a potentially lucrative one. For entrepreneurs and business owners, the strong economy and supportive business environment can lead to profitable ventures. For digital nomads and employees, the high standard of living can lead to improved productivity and job satisfaction. For retirees and investors, the stable real estate market and high quality of life can provide financial security and a high return on investment.
VISA REQUIREMENTS AND IMMIGRATION LAWS
Austria follows a well-defined and systematic process for immigration, aligning with the broader regulations of the European Union. The type of visa required to enter Austria primarily depends on the duration and purpose of the stay.
For short-term stays up to 90 days, non-EU nationals may need to apply for a Schengen Visa. This visa allows travel across all 26 countries in the Schengen Area, including Austria. The main requirements for a Schengen Visa include valid travel insurance, proof of accommodation, and evidence of financial means to support the stay in Austria.
For those planning to stay in Austria for more than 90 days, a National Visa (D-Visa) or a Residence Permit is required. The specific type of permit depends on the purpose of the long-term stay, which can range from employment or study to family reunification or retirement.
For employment, there are different types of permits, such as the Red-White-Red Card for highly qualified workers, skilled workers in shortage occupations, and other key workers. There's also the EU Blue Card, targeted at highly skilled non-EU citizens. These permits require a confirmed job offer from an Austrian company.
For students, a Residence Permit for Students is required, which necessitates proof of acceptance from an Austrian educational institution.
Foreigners looking to retire in Austria can apply for a Residence Permit without Gainful Employment. Applicants must demonstrate they have sufficient financial means to support themselves without requiring social assistance from the Austrian authorities.
It's crucial for potential immigrants to understand that the process can be complex and time-consuming. It's highly recommended to start the application process well in advance and consider seeking advice from immigration experts or legal professionals to ensure a smooth application process.
In conclusion, while Austria has stringent immigration laws, it also has a transparent and streamlined process. Its welcoming stance towards skilled workers, students, and retirees makes it an attractive destination for people seeking a high standard of living, economic prosperity, and cultural richness.
At VIP Visa, we pride ourselves on our years of experience in helping clients navigate the complex process of obtaining visas, residencies, and second nationalities or passports. If you are considering a visit or moving to Austria, we are here to guide you through the process. Our team of experts will ensure that you have all the necessary information and support to make your dream come true. See below to find more about visa categories and let us help you embark on your new journey!