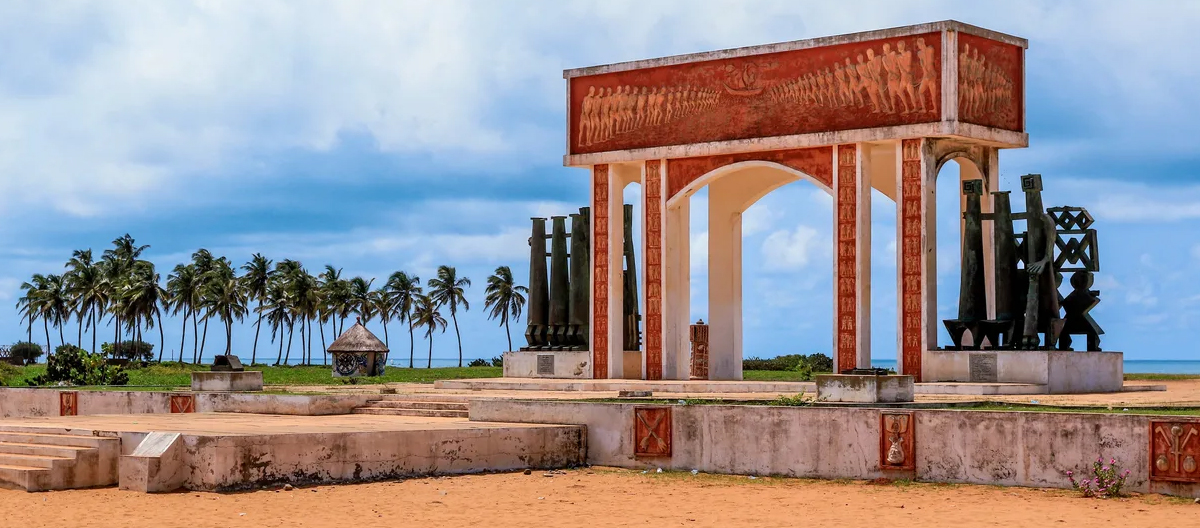 Benefits of life in Benin
Benin, a hidden gem nestled in the heart of West Africa, offers a unique blend of culture, tradition, and natural beauty, making it a unique place to visit, reside, or even acquire a second nationality. Life in Benin is steeped in a rich cultural tapestry that provides an exciting and diverse environment for residents and visitors alike.
Known for its peaceful ambiance and political stability, Benin provides a safe haven for those seeking tranquility. It boasts a vibrant economy which is steadily growing and offers immense business opportunities in areas such as agriculture, textile, and tourism.
From the bustling marketplaces in Cotonou to the lush national parks in the north, the country is teeming with life, culture, and diversity. Not only is it rich in historical significance, with sites like the Royal Palaces of Abomey, but it also offers world-class beaches, such as Grand Popo, for relaxation and recreation.
Moreover, the Beninese people are renowned for their warm hospitality, making newcomers feel welcomed and at home. The cost of living is relatively low, which, coupled with its natural beauty and cultural wealth, presents an appealing package for potential residents.
In terms of infrastructure, Benin is making significant strides with constant improvements, particularly in its healthcare system and transportation network, aimed at providing a comfortable and convenient lifestyle to its residents.
Rich Cultural Heritage & Diverse Traditions
Economically Stable with Growing Opportunities
Welcoming & Hospitable Local Population
A Safe & Peaceful Environment
Affordable Cost of Living
Pristine Natural Beauty with Parks & Wildlife
Strong Sense of Community & Belonging
Developing Infrastructure, Healthcare & Transport
Political Stability, Secure Investment Climate
Vibrant Local Markets & Culinary Scene
Study, Work and Live in Benin
EDUCATIONAL SYSTEM
Studying in Benin offers a wealth of benefits, providing an excellent opportunity to gain quality education whilst immersed in a vibrant, culturally diverse environment. The education system in Benin is both accessible and inclusive, offering a range of courses in various fields, from humanities and arts to science and technology.
One of the significant benefits is the language diversity. Since French is the official language, students have the chance to become fluent in one of the most spoken languages worldwide, which can open numerous doors in the international job market.
Benin's universities, such as the University of Abomey-Calavi, have been making their mark with robust academic programs and research facilities. The student-teacher ratio is often lower than in many Western universities, which allows for personalized attention and fosters a conducive environment for academic growth.
Studying in Benin also exposes students to a multitude of cultures, traditions, and viewpoints, helping them to develop a global perspective. This experience helps in fostering resilience, adaptability, and cultural sensitivity - qualities highly appreciated in the global workplace.
In addition to this, the affordable cost of living and tuition fees make it an attractive destination for international students. The experience of living in Benin can be a life-changing one, offering a unique blend of academic rigor and cultural immersion.
In essence, pursuing an education in Benin can provide students with the tools and experiences to navigate an increasingly globalized world successfully.
EMPLOYMENT OPPORTUNITIES
Working in Benin offers an enriching experience professionally and personally. The country boasts a vibrant and evolving economy with vast opportunities in sectors such as agriculture, tourism, and trade. The government's dedication to economic development and liberalization has resulted in a favourable business environment, attracting local and foreign investments.
The labour laws in Benin are progressive, designed to protect employees' rights while providing an atmosphere that encourages productivity and innovation. Workers in Benin enjoy a good work-life balance, with ample opportunity to explore the diverse cultural and natural landscapes of the country during their leisure time.
Working in Benin provides an excellent platform for cultural immersion and language acquisition. The official language is French, and proficiency in it can enhance one's global career prospects. Moreover, the experience of working with Beninese colleagues and navigating the local business environment can greatly enhance one's cultural competence and adaptability.
In Benin, you'll find opportunities to engage with local communities, participate in community service, and contribute to sustainable initiatives. Such experiences can be professionally rewarding and personally fulfilling.
Additionally, the cost of living is comparatively low, making it possible for workers to maintain a good standard of living while saving for the future.
In essence, working in Benin is not just about pursuing a career – it's about embracing a unique way of life that blends professional growth with cultural enlightenment and personal development.
ECONOMIC ADVANTAGES AND BUSINESS OPPORTUNITIES IN BENIN
Benin boasts a rapidly evolving and diverse economy, offering a plethora of opportunities for both traditional entrepreneurs and digital nomads. The nation's economic stability, coupled with progressive policies geared towards fostering growth, makes it an ideal destination for business. Key sectors ripe with potential include agriculture, tourism, and information technology. The government encourages foreign investment through a range of incentives, creating a favourable business environment.
For digital nomads, the growing technology sector in Benin provides a robust platform. An increasing number of cities, such as Cotonou and Porto-Novo, offer reliable internet connectivity, co-working spaces, and tech hubs that facilitate remote working. The low cost of living allows digital nomads to maintain a comfortable lifestyle while working in a culturally rich and dynamic environment.
BENIN'S BEAUTIFUL LANDSCAPES AND FAVORABLE CLIMATE
Geographically, Benin offers a varied landscape from the serene beaches of Grand Popo to the dense forests of Pendjari National Park, with its abundant wildlife and hiking opportunities. This geographic diversity is accompanied by a tropical climate, characterized by warm temperatures throughout the year. Benin's weather is typically divided into rainy and dry seasons, with an overall pleasant climate that is perfect for outdoor activities.
The country's rich cultural and historical landmarks, like the Royal Palaces of Abomey, add to its allure. These sites provide a glimpse into the country's past and its fascinating cultural heritage. Whether you're a history enthusiast, a nature lover, or a beachcomber, Benin has something for everyone.
PUBLIC SERVICES AND HEALTHCARE IN BENIN
Benin is progressively enhancing its public services. The transportation network, for instance, has seen significant improvements, making commuting within and between cities easier. The education sector is also commendable, with institutions offering courses in a wide array of disciplines.
The healthcare sector, although still developing, has shown considerable potential. There are various public and private healthcare facilities, with increasing investment in infrastructure, personnel, and medical equipment. The government's commitment to improving healthcare accessibility and quality has led to promising developments in this sector.
ACCOMMODATION AND REAL ESTATE INVESTMENT IN BENIN
The real estate market in Benin offers considerable opportunities for investment. Property prices, particularly in urban areas, have seen a steady increase, promising good returns for investors. The government's policy of encouraging foreign investment also extends to the real estate sector, making it an attractive option for those looking to invest in property.
Accommodation in Benin ranges from modern apartments in cities to quaint houses in rural areas. The cost of living is generally low, making it possible to find comfortable and affordable accommodation. For foreigners seeking residency, this aspect of life in Benin offers an economical solution.
RETIREMENT IN BENIN FOR FOREIGNERS
Retiring in Benin is an attractive prospect for many foreigners. The country's peaceful environment, affordable living costs, and warm hospitality make it an ideal place for those seeking a relaxed and fulfilling retirement. The climate, with its year-round warm temperatures, is especially appealing to those from colder countries.
Foreign retirees in Benin can enjoy a leisurely lifestyle, engaging in activities such as exploring the cultural landmarks, enjoying the local cuisine, or participating in community events. The sense of community and belonging can enhance the quality of life for retirees.
LUCRATIVE BENEFITS OF LIVING IN BENIN
All these aspects collectively contribute to making life in Benin potentially lucrative. The economic opportunities allow for profitable ventures, and the low cost of living increases the potential for savings. Investing in real estate can yield substantial returns in the long run, and the enriching work-life balance improves the quality of life.
For retirees, the affordable and relaxed lifestyle can offer a comfortable and fulfilling retirement. Digital nomads can leverage the burgeoning tech sector while enjoying a cost-effective and culturally rich living experience.
VISA REQUIREMENTS AND IMMIGRATION LAWS
Benin has a straightforward and friendly approach towards visa requirements and immigration. Most foreign nationals can obtain a visa on arrival, and others can apply online via the e-Visa service. The country also offers different types of visas, such as tourist, business, and student visas, catering to various needs.
In terms of immigration, the government has policies in place to encourage foreign investment and residency. Foreigners looking to reside in Benin long-term can apply for a residency permit. The process, although it involves certain requirements and documentation, is generally efficient.
In essence, the benefits of living in Benin encompass economic opportunities, a vibrant culture, a pleasant climate, affordable accommodation, and a welcoming environment. These, coupled with progressive visa and immigration policies, make Benin an attractive destination for foreigners seeking to travel, work, invest, or retire.
At VIP Visa, we pride ourselves on our years of experience in helping clients navigate the complex process of obtaining visas, residencies, and second nationalities or passports. If you are considering a visit or moving to Benin, we are here to guide you through the process. Our team of experts will ensure that you have all the necessary information and support to make your dream come true. See below to find more about visa categories and let us help you embark on your new journey!
Apply Now