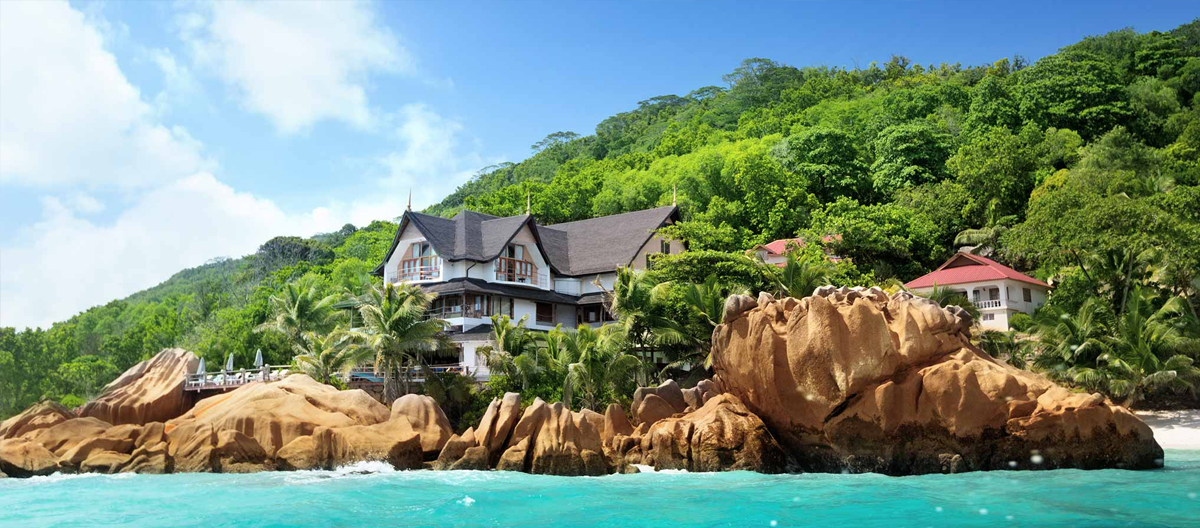 Benefits of life in Seychelles
The Seychelles, an idyllic archipelago in the Indian Ocean, offers a distinctive blend of natural beauty, tranquility, and cultural richness. Life in Seychelles is synonymous with a paradisiacal lifestyle, surrounded by lush greenery, pristine beaches, and an incredibly diverse ecosystem.
One of the prime benefits of residing in Seychelles is the favorable climate. With a tropical rainforest climate, the islands are warm and humid throughout the year, making it a perfect destination for sun and sea lovers. A steady growth rate and political stability provide a safe and secure environment for both individuals and families considering a move.
Seychelles is also renowned for its multicultural environment. The harmonious blend of African, European, and Asian influences is evident in its languages, religions, and food, making it a cultural melting pot. English and French are widely spoken, making it easy for foreigners to communicate and integrate into the local society.
Living in Seychelles means living a life of balance. The slower pace of life, coupled with the availability of modern amenities, promotes a lifestyle where one can achieve a perfect equilibrium between work and leisure. The islands are also home to a vibrant expat community, providing opportunities to socialize and network.
Seychelles has a robust healthcare system and a high literacy rate, reflecting its commitment to the welfare of its residents. Moreover, it boasts a high life expectancy rate, attributed to the clean environment, fresh food, and an overall healthy lifestyle.
White Beaches, Turquoise Waters & Rich Biodiversity
Favourable & Tropical Climate All Year Round
Diverse & Rich Multicultural Society
Political Stability & a Peaceful Society
English & French are Widely Spoken
Fresh Local Produce Promotes a Healthy Lifestyle
A Well-Equipped & Accessible Healthcare System
Low Crime Rates & Safe Living Environment
Various Opportunities for Investment & Business
Easy & Simple Process for Residency & Citizenship
Study, Work and Live in Seychelles
EDUCATIONAL SYSTEM
Studying in Seychelles provides an array of benefits that go beyond conventional academic pursuits. Here, students have the opportunity to immerse themselves in a unique blend of cultures, languages, and biodiversity, which provides an unparalleled educational experience.
The multicultural society of Seychelles offers a diverse learning environment. Students can learn English and French, both official languages, in a natural setting. This linguistic immersion accelerates language acquisition and opens doors to broader global opportunities. The country's multicultural heritage also fosters cultural sensitivity, a skill highly valued in today's interconnected world.
Seychelles is home to some exceptional institutions that offer a variety of courses with a particular emphasis on marine biology, environmental science, and sustainable development, due to its unique biodiversity. These programs offer hands-on learning experiences, allowing students to study amidst one of the world's most impressive natural laboratories.
Students also benefit from small class sizes, ensuring personalized attention and fostering close relationships between students and faculty. Moreover, the country's political stability and low crime rate make it a safe and secure environment for international students.
In addition to academic benefits, studying in Seychelles offers students a chance to enjoy a balanced lifestyle. The laid-back island life, coupled with outdoor recreational activities like hiking, snorkelling, and sailing, provides ample opportunities for relaxation and personal growth. The warm climate and stunning landscapes make it an ideal place for those seeking an enriching study experience in a tranquil, natural setting.
EMPLOYMENT OPPORTUNITIES
Working in Seychelles comes with an array of benefits that contribute to both personal and professional growth. Seychelles' economy, while largely driven by tourism, also offers opportunities in sectors such as fishing, offshore finance, and information and communications technology, thus catering to a broad range of professional interests and skills.
One of the major advantages of working in Seychelles is its stable political environment, which encourages foreign investment and contributes to a strong job market. The government's pro-business policies also make it a promising destination for entrepreneurs and start-ups.
Language skills are a highly valued asset in Seychelles. With English and French as official languages, expatriates with proficiency in either or both have a competitive advantage in the job market. Furthermore, the opportunity to work in a multicultural setting allows individuals to broaden their cultural competencies, an increasingly crucial skill in today's globalized workplace.
The quality of life in Seychelles is a significant draw for expatriate workers. With its beautiful beaches, vibrant marine life, and year-round warm weather, Seychelles offers a work-life balance that is hard to match. The islands promote a relaxed lifestyle, which can contribute to enhanced productivity and job satisfaction.
Working in Seychelles also provides a great opportunity for personal growth. Living and working in such a diverse environment fosters adaptability and resilience, skills that are transferable to any professional setting. Moreover, Seychelles is part of the Commonwealth and the United Nations, which means working here can provide valuable international experience and networking opportunities.
In summary, working in Seychelles offers a unique blend of professional development and personal fulfilment, making it an attractive choice for those seeking a rewarding career abroad.
ECONOMIC ADVANTAGES
Seychelles boasts a stable and growing economy, which makes it an attractive destination for those looking to start a new business or work as digital nomads. Its main economic sectors include tourism, fishing, offshore finance, and information and communications technology. The government of Seychelles has implemented business-friendly policies, offering incentives and support for foreign investments and entrepreneurship. For digital nomads, the country's excellent internet infrastructure and availability of coworking spaces make it a viable destination to work remotely while enjoying the beauty of island life.
BEAUTIFUL PLACES AND CLIMATE
The breathtaking natural beauty of Seychelles is undoubtedly one of its most significant attractions. Comprising 115 islands, the archipelago offers a diverse range of landscapes, including white sandy beaches, lush tropical forests, and stunning coral reefs. Seychelles is a paradise for nature lovers and adventure enthusiasts alike, with opportunities for hiking, snorkelling, and sailing.
The climate in Seychelles is tropical and humid, with temperatures averaging around 27°C (81°F) throughout the year. This warm and sunny climate, complemented by the refreshing sea breeze, is perfect for those who enjoy outdoor activities and a relaxed lifestyle.
PUBLIC SERVICES
Seychelles provides a high level of public services to its residents, including education, healthcare, and transport. The country's education system offers free and compulsory primary and secondary education, ensuring a high literacy rate. Higher education opportunities are also available through institutions like the University of Seychelles.
The public transportation system in Seychelles, primarily consisting of buses, is affordable and efficient, making it easy to navigate the main islands of Mahé and Praslin. Additionally, the government has invested in infrastructure development, improving roads, ports, and airports.
HEALTHCARE
Seychelles offers a robust healthcare system, with free access to primary healthcare services for its citizens and residents. The country has a well-equipped public hospital on the main island of Mahé, with several smaller clinics and healthcare centers on other islands. For those seeking specialized treatment or medical services, private healthcare facilities are also available. Seychelles' high life expectancy rate can be attributed to its clean environment, fresh food, and overall healthy lifestyle.
ACCOMMODATION AND REAL ESTATE INVESTMENT
The real estate market in Seychelles offers various options for accommodation and investment, ranging from luxurious villas and beachfront properties to affordable apartments and houses. Foreigners are allowed to purchase property in Seychelles, subject to certain conditions and approval by the government. Investing in real estate in Seychelles can be a lucrative opportunity, with the potential for high returns through rental income or capital appreciation, particularly in areas with strong tourism demand.
RETIREMENT AND LIVING FOR FOREIGNERS
Seychelles is an attractive destination for foreigners considering retirement or a long-term stay. The country's tranquil and picturesque environment, coupled with its high standard of living, makes it an ideal location for those seeking a peaceful retirement. The warm climate, friendly locals, and vibrant expat community provide a welcoming atmosphere for foreigners. Seychelles also offers a retiree visa program that allows eligible applicants to reside in the country on a long-term basis.
LUCRATIVE POTENTIAL
The combination of a stable economy, attractive investment opportunities, and an exceptional quality of life makes Seychelles a highly lucrative option for foreigners. The diverse economic sectors provide ample opportunities for business and professional growth, while the country's natural beauty and climate promote a balanced and healthy lifestyle. With its robust healthcare system, excellent public services, and welcoming environment for retirees, Seychelles ticks all the boxes for a successful and fulfilling life abroad.
VISA REQUIREMENTS AND IMMIGRATION LAWS
Seychelles has a straightforward and welcoming approach to visa and immigration laws. Visitors from any country can travel to Seychelles without a visa and are granted a Visitor's Permit upon arrival, provided they meet certain conditions. For those interested in working, studying, or retiring in Seychelles, specific permits and visas are required, and these can be obtained through a relatively straightforward process.
Foreigners who wish to establish a business in Seychelles can apply for a Gainful Occupation Permit (GOP), which serves as a work permit. For those interested in long-term stay or retirement, the government offers a Residence Permit or a Retiree's Permit, subject to certain criteria.
In summary, living in Seychelles offers a multitude of benefits, from economic opportunities to a high standard of living, making it an attractive destination for individuals from various walks of life. The government's welcoming immigration policies further facilitate the process of making this island paradise one's home.
At VIP Visa, we pride ourselves on our years of experience in helping clients navigate the complex process of obtaining visas, residencies, and second nationalities or passports. If you are considering a visit or moving to Seychelles, we are here to guide you through the process. Our team of experts will ensure that you have all the necessary information and support to make your dream come true. Please see below for more information about our visa categories and let us help you embark on your new journey!