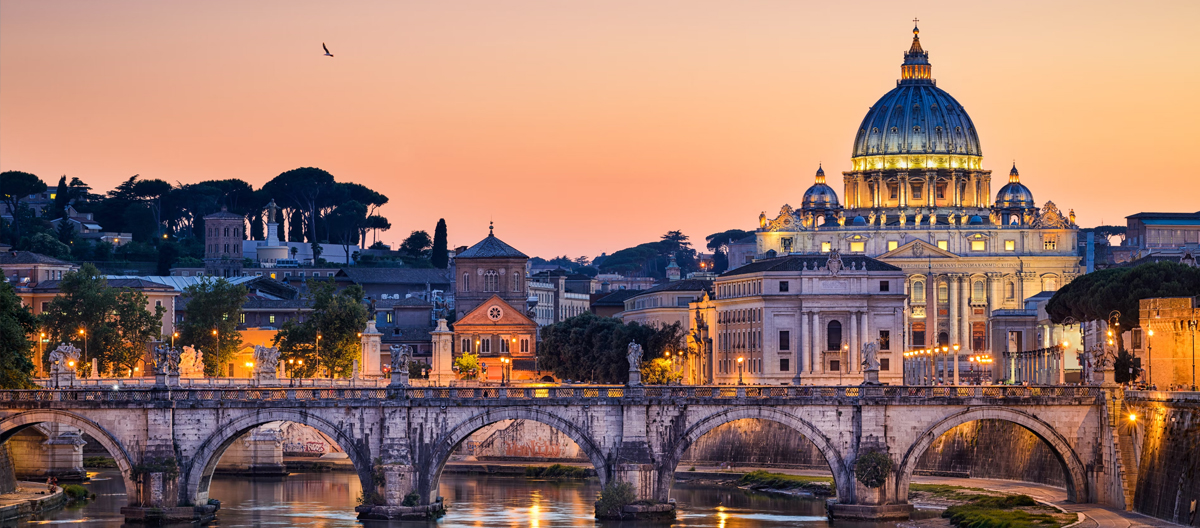 Benefits of life in Italy
Italy is a captivating blend of vibrant culture, rich history, and breathtaking landscapes. Living in Italy offers an opportunity to experience a unique blend of the old and the new, where the past coexists harmoniously with the present. The country's rich cultural heritage manifests in its world-renowned art, architecture, and fashion, but Italy's appeal extends beyond its historical and cultural assets.
One of the most significant advantages of residing in Italy is the high quality of life. With its world-famous cuisine, residents enjoy not only the gastronomic delights of fresh, locally-sourced produce but also the health benefits of the Mediterranean diet. Italian cuisine is celebrated for its simplicity, taste, and nutritional value, making meal times a treasured experience.
Italian cities and towns are enriched with an array of recreational and leisure activities. The country is home to some of the world's most acclaimed cultural landmarks, museums, and art galleries, ensuring endless cultural exploration. In addition, Italy's beautiful landscapes, from the tranquil lakes of the North to the stunning coastal areas of the South, provide a plethora of outdoor activities for nature lovers.
Italy also boasts one of the world's best healthcare systems, providing high-quality medical care to its residents. The education system, too, is noteworthy, offering excellent schooling and prestigious universities. Besides, Italy's geographical location makes it an ideal base for exploring Europe and beyond.
Rich Cultural Heritage with Numerous UNESCO Sites
World-Class Healthcare & Excellent Education
Experience the World-Famous Italian Cuisines
Conveniently Located for Further European Travels
Diverse Landscapes from Lakes to Coastlines
Live in Recognized Cities like Rome, Milan & Florence
Known for Their Hospitality & Warm Culture
Diverse Economy, Opportunities in Various Sectors
Public Transport Network is Extensive & Efficient
Excellent Opportunity to Learn Italian
Study, Work and Live in Italy
EDUCATIONAL SYSTEM
Studying in Italy offers an enriching academic experience set in a country known for its impressive cultural heritage, vibrant lifestyle, and exceptional culinary traditions. As home to some of the world's oldest universities, such as the University of Bologna and the University of Padua, Italy provides a high-quality education system recognized globally.
One of the key benefits is the broad range of programs offered, from humanities to sciences, that cater to both local and international students. Italy's education system prides itself on its rigorous academic standards and its commitment to fostering critical thinking and creativity, preparing students for success in their future careers.
Living and studying in Italy also provides an excellent opportunity for cultural immersion. Students can explore the country's rich historical sites, world-renowned art, and vibrant festivals. This cultural exposure enhances the overall learning experience and contributes to personal growth.
Furthermore, Italy is one of the founding members of the European Union, and its central location makes it a great base for students wishing to travel and explore other European countries. International students can take advantage of the Schengen Agreement, which allows for unrestricted travel within the Schengen Area.
Lastly, studying in Italy can open doors to learning or perfecting Italian, a language known for its beauty and romance. This linguistic skill can be an asset for career opportunities in various sectors, including fashion, architecture, arts, and culinary, where Italy leads globally.
In essence, studying in Italy provides not just an education, but a life-enriching experience that combines academic excellence with cultural enrichment and personal development.
EMPLOYMENT OPPORTUNITIES
Working in Italy offers an array of opportunities and benefits that can significantly enhance one's professional and personal life. As the third-largest economy in the Eurozone, Italy boasts a diverse economy with strong sectors including manufacturing, services, and agriculture, providing a wide variety of job opportunities for both local and international workers.
Italy is globally recognized for its excellence in industries such as fashion, automotive, food and beverage, and design. Working in these sectors provides not only the opportunity to work with world-renowned brands but also to contribute to Italy's standing as a global trendsetter.
Furthermore, Italy has a robust labor law framework that protects workers' rights. The country ensures reasonable working hours, paid holidays, and maternity and paternity leave. Workers also enjoy benefits like healthcare and pension contributions, contributing to a healthy work-life balance.
In addition, working in Italy offers a chance to immerse oneself in the Italian lifestyle, known for its emphasis on enjoying the good things in life - 'la dolce vita'. This includes a rich culinary culture, a vibrant arts scene, and a warm, social community that values relationships.
Italy's strategic location in Europe is another advantage. It offers easy access to other European countries, making it an ideal place for those who love to travel and explore.
Lastly, working in Italy provides an excellent opportunity to learn or improve your Italian language skills, a valuable asset in today's globalized world.
In summary, working in Italy can provide a fulfilling career path with the added benefit of a high quality of life, cultural immersion, and a gateway to explore Europe.
ECONOMIC ADVANTAGES AND OPPORTUNITIES
Italy's robust economy offers a fertile ground for both budding entrepreneurs and digital nomads. The country is the third-largest economy in the Eurozone, offering diverse sectors for investment and work, including manufacturing, information technology, design, and fashion. Notably, the Italian government has implemented policies to attract foreign investment, including tax incentives, grants, and low-interest loans, thus creating an encouraging ecosystem for start-ups. For digital nomads, the high-speed internet and coworking spaces available in major cities make Italy an ideal place to work remotely while enjoying the Italian lifestyle.
BEAUTIFUL PLACES AND FAVORABLE CLIMATE
Italy is a country of unparalleled beauty and diverse landscapes. From the romantic canals of Venice, the historic ruins of Rome, the art-rich streets of Florence, to the breathtaking coastlines of Amalfi, Italy offers something for everyone. This country is also blessed with a Mediterranean climate, marked by hot, dry summers and mild, wet winters. This climate is not only pleasant for daily living but also contributes to the growth of lush landscapes and vineyards, making Italy a paradise for nature and wine lovers alike.
QUALITY PUBLIC SERVICES
Italy offers a wide range of public services to its residents, including transport, education, and healthcare. The country boasts an excellent public transportation system, with comprehensive bus and train networks, making commuting and traveling across the country easy and efficient. Furthermore, education in Italy is highly valued, with the government providing free education for children between the ages of 6 and 16, and there are also numerous prestigious universities for higher education.
HEALTHCARE BENEFITS
The Italian healthcare system is one of the best in the world, offering high-quality medical services to all residents. The system is funded by taxes and provides free or low-cost healthcare, including doctor's visits, hospital stays, and medication. This ensures that all residents, regardless of their economic status, have access to the medical care they need.
ACCOMMODATION AND REAL ESTATE INVESTMENT
The real estate market in Italy offers a wide range of options, from city apartments to countryside villas, catering to various lifestyles and budgets. The country also presents significant investment opportunities in real estate. In recent years, several Italian towns have offered homes for as low as one euro, with the condition of refurbishing them, attracting investors from around the world. Moreover, property prices in Italy are generally lower compared to other European countries, making it an attractive destination for property investment.
RETIREMENT BENEFITS FOR FOREIGNERS
Italy is a popular destination for retirees due to its high quality of life, affordable cost of living, and excellent healthcare. The country has a relaxed pace of life, allowing retirees to enjoy their golden years in a serene and beautiful environment. The Italian government also offers an attractive tax scheme for retirees, with a flat tax rate of 7% for foreign retirees who move their tax residence to southern Italy.
LUCRATIVE LIVING IN ITALY
All these benefits make living in Italy not only enjoyable but also potentially lucrative. The economic opportunities, combined with the high quality of life, make Italy an attractive destination for individuals looking to start a new chapter of their life, whether it's starting a business, investing in property, or enjoying retirement.
VISA REQUIREMENTS AND IMMIGRATION LAWS
As a member of the European Union, Italy follows the EU immigration laws. For non-EU citizens, various types of visas are available depending on the purpose of the stay - work, study, business, or tourism. In most cases, a valid passport and proof of sufficient funds are required. For long-term stay, such as for work or retirement, a residency permit, known as a Permesso di Soggiorno, is required.
The Italian government also offers an elective residency visa for non-EU citizens who can demonstrate stable income. This visa is especially attractive for retirees and self-sufficient individuals who wish to live in Italy without working.
For entrepreneurs and investors, Italy offers the 'Investor Visa for Italy' program. This grants residency to those who make a significant investment in an Italian company or project. There's also the 'Start-up Visa for Italy', a streamlined process for innovative entrepreneurs from non-EU countries who want to establish a start-up in Italy.
Moreover, digital nomads and remote workers from non-EU countries are also catered for, with the availability of a self-employment visa. However, this requires proof of income and a detailed business plan.
Overall, Italy provides a wide range of visa options to accommodate different lifestyles and objectives. It's always advisable to consult with an expert or visit the Italian embassy's website in your home country to understand the requirements fully and ensure a smooth immigration process.
In conclusion, Italy, with its rich culture, beautiful landscapes, robust economy, and high quality of life, offers a unique and rewarding experience to its residents. Whether you're an entrepreneur, digital nomad, investor, retiree, or someone seeking a change of scenery, Italy has something to offer everyone. And with the right guidance and preparation, the immigration process can be a smooth journey towards starting your new life in this beautiful country.
At VIP Visa, we pride ourselves on our years of experience in helping clients navigate the complex process of obtaining visas, residencies, and second nationalities or passports. If you are considering a visit or moving to Italy, we are here to guide you through the process. Our team of experts will ensure that you have all the necessary information and support to make your dream come true. Please see below for more information about our visa categories and let us help you embark on your new journey!