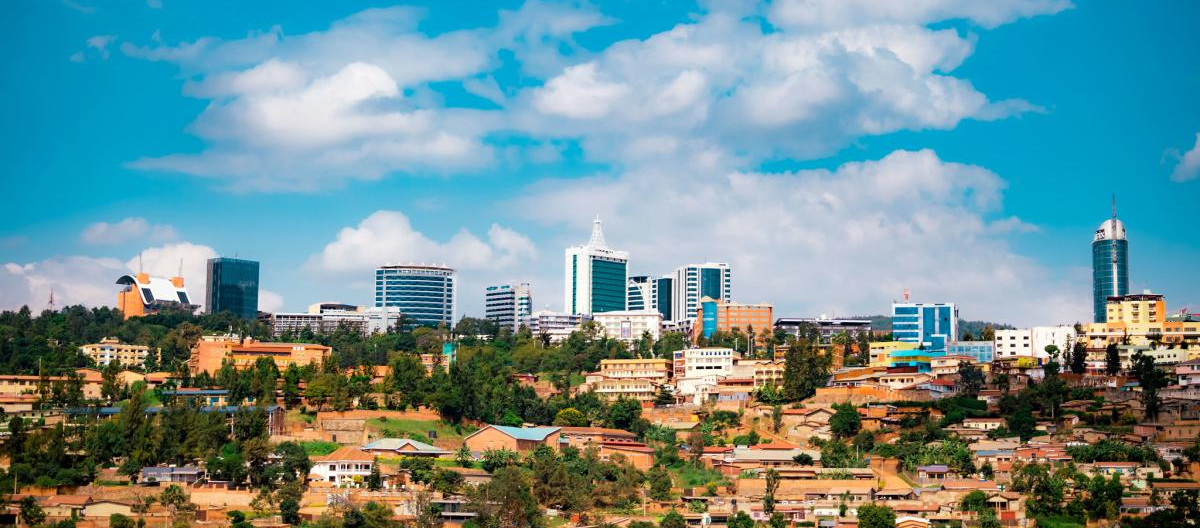 Benefits of life in Rwanda
Rwanda, often dubbed as the "Land of a Thousand Hills," boasts an enticing lifestyle wrapped in breathtaking natural beauty, cultural richness, and a progressive economy. Known for its safety and cleanliness, Rwanda is fast becoming an attractive destination for individuals seeking a serene and vibrant life.
Living in Rwanda presents a unique blend of peaceful coexistence with nature, amid the warm embrace of a welcoming society. The country's respect for its natural ecosystems extends to its well-maintained parks, offering residents an unspoiled encounter with the flora and fauna unique to this African nation.
Rwanda's resilient economy provides opportunities for investors and entrepreneurs. Government policies geared towards digital innovation and business development provide a conducive environment for those seeking to start or expand their businesses.
The quality of life in Rwanda is enriched by its impressive healthcare infrastructure, and education is a prioritized sector with a rapidly improving literacy rate. The country's cultural diversity and rich heritage are reflected in its numerous festivities, arts, and food – a testament to its warm and inclusive society.
Embracing Rwanda means participating in its journey towards a green and sustainable future. The nation is recognized globally for its environmentally conscious policies and is an epitome of a low carbon footprint lifestyle.
In summary, Rwanda is a captivating blend of serene natural beauty, thriving economic opportunities, rich cultural heritage, progressive societal infrastructures, and an environmentally-conscious ethos.
As one of the Safest Countries in Africa
Cited as One of the Cleanest Locations in Africa
Offers a Stable & Growing Economy for Investors
Home to Diverse Flora & Fauna
Rich Cultural Heritage with local Festivals
Quality Healthcare & Education
Globally Recognized for its Environmental Policies
Study, Work and Live in Rwanda
EDUCATIONAL SYSTEM
Studying in Rwanda opens up a realm of opportunities that go beyond academics, promising holistic growth and development for students. The country is home to a thriving academic environment and a multitude of globally-recognized institutions offering a wide array of disciplines. Rwanda's education system places a strong emphasis on innovation, critical thinking, and practical application, equipping students with relevant skills to navigate today's dynamic world.
Rwanda's commitment to digital transformation has led to a surge in opportunities in technology and innovation. This is reflected in its education system, with numerous institutions offering robust programs in science, technology, engineering, and mathematics (STEM) fields.
Moreover, the cost of education and living in Rwanda is comparatively affordable, making it an appealing choice for international students. As an English and French-speaking nation, Rwanda presents a conducive environment for students from different parts of the world, offering an immersive cultural and language learning experience.
The country's rich history, cultural heritage, and inspiring recovery journey serve as a unique backdrop for learning, particularly for students in the humanities and social sciences. The peaceful and secure environment of the country, combined with its striking natural beauty, enhances the overall study experience.
In essence, studying in Rwanda fosters academic growth, promotes cross-cultural understanding, nurtures innovation, and encourages exploration of the nation's unique biodiversity, making it a compelling destination for international education.
EMPLOYMENT OPPORTUNITIES
Rwanda's rapidly growing economy and conducive business environment present a wealth of opportunities for professionals across various sectors. The nation's government has made significant strides to ensure a streamlined and transparent business landscape, leading to its recognition as one of the easiest places to do business in Africa.
The job market in Rwanda is dynamic and forward-looking, with the tech sector, in particular, experiencing an exciting growth spurt. Government investment in technology and digital infrastructure translates to a wealth of opportunities for professionals in information technology, engineering, and related fields.
Moreover, Rwanda has a vibrant entrepreneurship ecosystem, supported by favourable government policies. These factors make Rwanda an appealing destination for ambitious individuals seeking to start their own ventures. The business community's openness to innovation and new ideas fosters a stimulating work environment that encourages growth and learning.
Working in Rwanda also means being a part of a diverse, multicultural workforce. The ability to interact and network with professionals from different backgrounds and cultures can lead to a broader perspective, enhanced creativity, and improved problem-solving abilities.
The country's commitment to a sustainable future also extends to the workspace. Many companies are increasingly adopting sustainable practices, providing employees with a chance to contribute to global sustainability goals.
In summary, working in Rwanda can provide an enriching professional experience with its dynamic job market, entrepreneurship opportunities, multicultural workforce, and commitment to sustainability.
ECONOMIC ADVANTAGES & OPPORTUNITIES FOR DIGITAL NOMADS
Rwanda's booming economy and favourable business landscape are a beacon for entrepreneurs, investors, and digital nomads. The country's focus on digital innovation makes it a hotspot for tech-savvy professionals, and the government's commitment to facilitating ease of doing business has resulted in a significant reduction in bureaucratic red tape. High-speed internet and co-working spaces in cities like Kigali provide an ideal environment for digital nomads to operate in.
BEAUTY OF THE LAND OF A THOUSAND HILLS & CLIMATE
Blessed with scenic beauty and a pleasant climate, Rwanda provides a wonderful backdrop to a vibrant lifestyle. Its nickname, "Land of a Thousand Hills," speaks to its mesmerizing landscapes - from its stunning lakes and mountains to its biodiversity-rich national parks. The country's equatorial location gives it a temperate climate, making it comfortable to live in all year round. The average temperature varies from 16°C to 27°C, providing an ideal environment for outdoor activities and exploration.
ROBUST PUBLIC SERVICES
Rwanda's public services are efficient and streamlined, a result of its government's dedication to transparency and corruption eradication. The country has made impressive strides in digitalizing public services, making them accessible to all residents. The government also focuses on improving infrastructure, from transportation networks to utility services, enhancing the overall quality of life.
HEALTHCARE IN RWANDA
The healthcare sector in Rwanda is a testament to its remarkable recovery and growth over the years. The government has heavily invested in the healthcare infrastructure, and the country is home to a network of hospitals and health centres offering quality services. Its innovative community-based health insurance model, Mutuelles de Santé, ensures that healthcare is affordable and accessible for all.
ACCOMMODATION AND REAL ESTATE INVESTMENT
When it comes to accommodation, Rwanda offers a range of options, from modern apartments in city centres to beautiful homes amid its verdant hills. The real estate sector in Rwanda is burgeoning, with growing demand for both residential and commercial properties. This growth, coupled with supportive government policies, creates lucrative opportunities for real estate investors. The market offers potential high return-on-investment, particularly in urban centres like Kigali, Musanze, and Rubavu.
RETIREMENT IN RWANDA
Rwanda is increasingly being recognized as a favourable destination for retirement. The country's safety, cleanliness, affordable living costs, and pleasant climate make it an attractive option for retirees. Additionally, the warm and welcoming nature of the Rwandan society ensures a sense of community, which is an essential factor for those considering a place for retirement. The opportunity to live a peaceful life while being surrounded by nature's beauty is a compelling reason for many to choose Rwanda.
LUCRATIVE ASPECTS OF LIVING IN RWANDA
The combined benefits of living in Rwanda – from its robust economy and beautiful landscapes to its strong healthcare system and real estate opportunities – make it a lucrative choice for various demographics, be it entrepreneurs, digital nomads, retirees, or investors. The country's steady progression and development create an environment conducive to personal growth and prosperity. The blend of vibrant city life with the tranquillity of nature further enhances the appeal of the Rwandan lifestyle.
VISA REQUIREMENTS AND IMMIGRATION LAWS
Rwanda's immigration laws are structured to facilitate the entry of foreigners into the country. The country offers a variety of visa options, including visitor visas, business visas, student visas, and even retirement visas, catering to different needs. The process is streamlined, with the possibility of obtaining a visa on arrival or online, known as the 'e-visa'. However, it's always recommended to check the most recent regulations as they may change.
For individuals intending to start a business or invest in Rwanda, the government provides ample support through business-friendly policies and incentives. While specific visa requirements can vary depending on the purpose of stay, Rwanda generally provides a conducive and welcoming environment for foreigners wishing to live, work, or retire in the country.
In conclusion, Rwanda, with its progressive growth trajectory, natural beauty, and welcoming society, is a compelling destination for those seeking a fulfilling and prosperous life. The benefits it offers span across economic opportunities, personal well-being, and potential for investment, making it an increasingly attractive choice on the global stage.
At VIP Visa, we pride ourselves on our years of experience in helping clients navigate the complex process of obtaining visas, residencies, and second nationalities or passports. If you are considering a visit or moving to Rwanda, we are here to guide you through the process. Our team of experts will ensure that you have all the necessary information and support to make your dream come true. Please see below for more information about our visa categories and let us help you embark on your new journey!