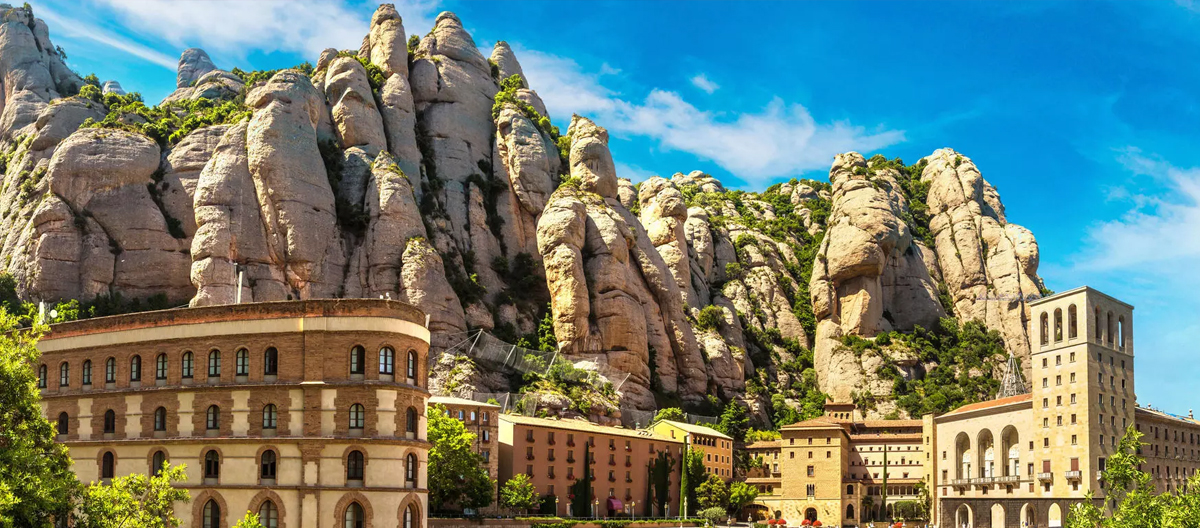 Benefits of life in Montserrat
With its lush landscapes and tranquil living, Montserrat is an often-overlooked gem of the Caribbean. Moving to Montserrat offers an opportunity to live amidst nature, with the island's breathtaking mountains, lush green forests, and beautiful sandy beaches providing an idyllic backdrop for everyday life.
Life in Montserrat revolves around a slower, more relaxed pace. Unlike bustling city life, here, you can enjoy tranquillity, soak in the breathtaking views, and breathe in the fresh, clean air. Whether you're an artist seeking inspiration or someone looking for peace and quiet, Montserrat has it in abundance.
Montserratians are renowned for their warm and friendly nature. The small population size cultivates a strong sense of community, with people often knowing each other and looking out for each other. It's a place where community relationships are valued and encouraged.
Besides the inviting social scene, Montserrat offers great safety. As it is a British Overseas Territory, it adheres to British laws and is protected by the British government, making it a secure destination for residency.
Montserrat's unique cultural heritage is another enticing factor. The blend of Irish and African influences makes for a fascinating culture and rich traditions, which are prominently showcased during the annual St. Patrick's Day Festival.
Despite the island's small size, there's plenty to explore. Outdoor enthusiasts will love the hiking trails, bird watching opportunities, and water activities like snorkelling and fishing. The volcano observatory is a must-visit as well.
Overall, Montserrat is a hidden gem in the Caribbean that offers a relaxed, safe, and culturally rich life to its residents. It's an excellent place to consider for travel, residency, or obtaining a second nationality.
Offers a Tranquil Lifestyle Amidst Natural Beauty
Warm & Welcoming to Newcomers
Montserrat Adheres to British Laws
Offers a Rich & Fascinating Heritage to Explore
There are Numerous Outdoor Activities
The Living Cost is Relatively Low
It Offers Attractive Incentives for Investors
The Climate is Tropical & Temperate
Montserrat's Healthcare System is Reliable
Strong Education System with a High Literacy Rate
Study, Work and Live in Montserrat
EDUCATIONAL SYSTEM
Studying in Montserrat offers an experience that extends beyond traditional academic learning. The opportunity to study in this unique environment brings with it many benefits, personal and professional alike.
Montserrat's education system holds a high standard, modeled after the British education system. It's a great opportunity to receive a quality education in an English-speaking environment, making it ideal for students seeking to improve their language skills. With smaller class sizes, students are ensured personalized attention, fostering an environment that's conducive to interactive learning and encourages an in-depth understanding of subjects.
The island's rich cultural heritage offers a unique opportunity to learn about a blend of African and Irish influences and customs. This cultural immersion contributes to a global understanding, a trait highly valued in today's interconnected world.
Studying in Montserrat also provides unparalleled access to the island's unique biodiversity and geological features, such as the Soufrière Hills volcano. For students interested in subjects like environmental science, geology, or biology, this natural laboratory can provide a rich learning experience.
Additionally, life on the island teaches invaluable life skills. It fosters resilience, independence, adaptability, and broadens one's perspectives. The warmth and friendliness of the local community also make students feel welcomed and supported during their stay.
Furthermore, the lower living cost is another attractive benefit. Compared to many other English-speaking nations, studying in Montserrat can be a more affordable way to obtain a high-quality education while experiencing life in a different culture.
To sum it up, studying in Montserrat offers a unique blend of high-quality education, cultural immersion, and personal growth opportunities. The island's serene environment allows students to focus on their studies while also offering a unique life experience that broadens horizons and enriches personal development.
EMPLOYMENT OPPORTUNITIES
Working in Montserrat presents a variety of opportunities and advantages. With its economy focused on tourism, real estate, and agriculture, the island presents diverse sectors for job seekers. Working here provides a unique opportunity to contribute to an economy that is growing and diversifying.
Montserrat is an English-speaking island, making it an attractive destination for individuals proficient in English. It facilitates easier communication and reduces the potential language barrier, which is often a concern when moving to a new country for work.
One of the main advantages of working in Montserrat is the quality of life. The island's relaxed pace, friendly community, and stunning natural environment make it a great place to balance work and personal life. This can lead to higher job satisfaction and productivity.
The cost of living is relatively lower than in many other Caribbean islands, which is an advantage for workers looking to save or invest. The local government also encourages foreign investment, which can lead to tax benefits and incentives for businesses and individuals alike.
Working in Montserrat also offers an opportunity to experience a different culture, enhancing your global understanding and perspective. Living and working in such a diverse cultural environment can help develop interpersonal skills, adaptability, and cross-cultural communication – attributes highly valued in today's global marketplace.
Finally, Montserrat's status as a British Overseas Territory means that it operates under British law. This offers a degree of security and stability that may not be present in other regions.
In summary, working in Montserrat can offer not just a job but an enriching life experience. With opportunities to grow professionally, save money, and live in a stunning and friendly environment, it's a unique option to consider for your career.
THE ECONOMIC ADVANTAGES OF LIVING IN MONTSERRAT
Montserrat, a British Overseas Territory, is a Caribbean island that presents numerous economic advantages to its residents. Its economy is primarily driven by tourism, real estate, and agriculture, which offers diverse opportunities for businesses and entrepreneurs. The government actively promotes foreign investment and offers attractive incentives for new businesses, including potential tax benefits and aid in setting up operations. This encourages entrepreneurship and is particularly beneficial for those looking to start a new business.
For digital nomads, Montserrat offers the tranquillity and beauty of a Caribbean island alongside an excellent telecommunications infrastructure, making remote work a viable and appealing option. The cost of living in Montserrat is also generally lower than in many other Caribbean destinations, making it an economical choice for those who earn globally but spend locally.
BEAUTIFUL PLACES AND CLIMATE OF MONTSERRAT
Montserrat's natural beauty is one of its most captivating features. It is home to stunning landscapes, from lush mountains and tropical forests to beautiful sandy beaches. Hiking enthusiasts will enjoy trails that offer views of the Soufrière Hills volcano and the destroyed former capital city of Plymouth, creating a surreal and breathtaking experience.
The island's tropical climate is another draw. With a moderate tropical climate, temperatures are warm throughout the year, and the island enjoys plenty of sunshine, making it an attractive destination for those who prefer warm, sunny weather. This consistent climate makes outdoor activities like hiking, snorkelling, and fishing enjoyable year-round.
PUBLIC SERVICES IN MONTSERRAT
Montserrat boasts a range of public services that contribute to the quality of life on the island. It operates under British law, providing a sense of stability and security. The island's law enforcement agencies ensure a safe environment for residents, and crime rates are relatively low.
Education in Montserrat is modelled after the British system and maintains high standards. Schools on the island provide quality education from primary to secondary levels, and there are opportunities for tertiary education as well.
HEALTHCARE IN MONTSERRAT
Healthcare in Montserrat is comprehensive and accessible. The island has a well-equipped hospital, and several clinics and healthcare centres are spread across the island. Public healthcare is available to all residents, but private healthcare options are also available. The government is committed to providing quality healthcare services and continually invests in improving medical facilities and services.
ACCOMMODATION AND REAL ESTATE INVESTMENT IN MONTSERRAT
Real estate in Montserrat offers a range of options, from affordable rentals to luxury villas. Buying property on the island is relatively straightforward, with no restrictions on foreign ownership. This presents a significant opportunity for investment, particularly given the growing interest in the island as a tourist destination.
Real estate prices are generally more affordable than in many other Caribbean destinations, making it an appealing investment opportunity. Whether you're interested in a holiday home, a rental property, or a place to retire, investing in Montserrat real estate can be a lucrative option.
RETIREMENT IN MONTSERRAT
Montserrat is an excellent choice for retirement. Its relaxed pace of life, warm and welcoming community, and beautiful environment make it a desirable place to spend one's retirement years. For those considering retirement in Montserrat, the lower cost of living is a significant advantage, allowing retirees to maximize their pensions and savings.
WHY LIVING IN MONTSERRAT IS LUCRATIVE
Living in Montserrat can be a lucrative choice for several reasons. The economic incentives for businesses and entrepreneurs, the affordable cost of living, the potential returns on real estate investment, and the quality of life all contribute to this. Whether you're a business owner, a digital nomad, or someone looking for an investment or retirement destination, Montserrat offers considerable benefits.
VISA REQUIREMENTS AND IMMIGRATION LAWS IN MONTSERRAT
Moving to Montserrat is made relatively straightforward by its clear immigration laws. As a British Overseas Territory, it operates under British law, but it has its own specific visa and immigration requirements.
For tourists, a valid passport is generally sufficient for stays of up to six months. For longer stays or for those wishing to work, study, or retire on the island, a relevant visa or permit will be required.
To start a business or to invest in the island, a potential resident would need to apply for a business visa. Prospective students would apply for a student visa, and retirees might be eligible for a long-term residence visa.
Regardless of the reason for moving to Montserrat, it's advisable to check the most current visa and immigration requirements with the Montserrat immigration department or a knowledgeable authority such as VIP Visa before making plans.
In summary, Montserrat presents numerous opportunities and benefits for those considering a move. Its economic advantages, natural beauty, public services, healthcare, and potential for real estate investment, combined with its appeal as a retirement destination, make it a lucrative and attractive option. Whether you're looking to start a new life, invest, retire, or simply enjoy the tropical island life, Montserrat could be the ideal choice for you.
At VIP Visa, we pride ourselves on our years of experience in helping clients navigate the complex process of obtaining visas, residencies, and second nationalities or passports. If you are considering a visit or moving to Montserrat, we are here to guide you through the process. Our team of experts will ensure that you have all the necessary information and support to make your dream come true. See below to find more about visa categories and let us help you embark on your new journey!
Apply Now