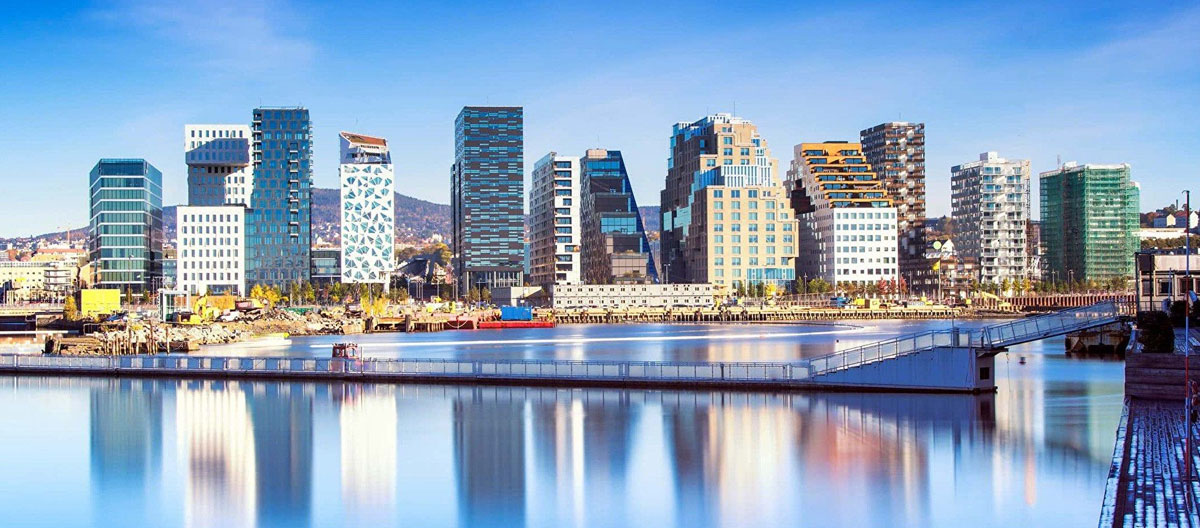 Benefits of life in Norway
Norway, a Scandinavian gem, offers a plethora of benefits for those seeking a change of scenery or a new place to call home. Renowned for its stunning natural beauty, Norway is the epitome of a balanced life – the fusion of modern urban living with a profound respect and connection to the environment.
Life in Norway is characterized by a strong commitment to welfare, equality, and a high standard of living. Its universal healthcare and free education systems are some of the most comprehensive worldwide, demonstrating a profound investment in human capital. Additionally, Norway's robust economy, which is largely driven by the oil and gas sector, offers a wide range of job opportunities and a high median income level.
Moreover, Norwegians are known for their deep respect for work-life balance. The culture values time spent with family and outdoors, promoting a healthier and more relaxed lifestyle. The country's stunning landscapes, including fjords, mountains, and the Northern Lights, are not just sights to behold but also play an integral part in the Norwegian lifestyle.
Norway's society is also extremely inclusive and diverse. It is globally recognized for its commitment to human rights and gender equality. Norwegians are generally open-minded, welcoming to foreigners, and proficient in English, making integration easier for expats.
Natural Wonders from Northern Lights to Fjords
Outdoor Activities: Hiking, Skiing or Fishing
Among the top Countries for Quality of Life
Excellent Work-Life Balance
Robust Economy with Plenty of Job Opportunities
Free Education & Comprehensive Healthcare
One of the Safest Countries Globally
Most Norwegians are Fluent in English
Global Leader in Sustainability
Experience the Sami Culture & Viking History
Study, Work and Live in Norway
EDUCATIONAL SYSTEM
Studying in Norway offers a range of unique benefits that make it an excellent destination for international students. Known for its world-class educational institutions, the country is home to universities that consistently rank among the best globally.
One of the key advantages of studying in Norway is its commitment to free education. Norwegian public universities do not charge tuition fees, even for international students, providing a golden opportunity to receive a high-quality education without the financial burden typically associated with tertiary education.
The Norwegian education system promotes critical thinking, creativity, and independent learning, with a focus on practical skills and hands-on experience. This unique approach to education, coupled with state-of-the-art research facilities, provides students with a competitive edge in the global job market.
Moreover, Norway is a perfect place for students interested in studying environmental sciences, marine research, and renewable energy due to its geographical location and commitment to sustainability.
Norway is also a vibrant, safe, and inclusive society, with a high proficiency in English. Thus, international students find it easier to adapt, communicate, and thrive.
Additionally, studying in Norway gives students the opportunity to experience the natural beauty and rich culture the country has to offer, from the Northern Lights to its historical Viking heritage.
In summary, the benefits of studying in Norway extend beyond the academic sphere, offering a unique cultural experience, a high standard of living, and a diverse, inclusive environment that fosters growth and development.
EMPLOYMENT OPPORTUNITIES
Working in Norway comes with a plethora of benefits that contribute to an exceptional professional and personal lifestyle. The Norwegian work culture is characterized by a balanced approach to work-life integration, emphasizing the importance of personal time and well-being.
One of the key benefits of working in Norway is the high standard of living backed by a robust economy. Norway boasts one of the highest average salaries globally, ensuring a comfortable life for workers. The country's strong labour laws also protect employees, ensuring fair treatment, security, and a safe working environment.
In Norway, the work-life balance is not just a concept, but a deeply ingrained part of the culture. The typical Norwegian work week is around 37.5 hours, and companies encourage employees to take time off for leisure and family. This balance contributes to a low-stress work environment and higher job satisfaction.
Norway's commitment to equality and diversity in the workplace is another key advantage. There is a strong emphasis on gender equality, and companies are increasingly seeking to create diverse and inclusive work environments.
The country's progressive approach to parental leave is also noteworthy. Norway offers generous maternity and paternity leaves, allowing parents to spend more time with their new-borns without worrying about their job security.
Finally, working in Norway offers the opportunity to live in a country known for its natural beauty and outdoor activities. Whether it's hiking, skiing, or simply enjoying the serene landscapes, the country offers a unique work-life experience.
In summary, working in Norway provides not just a job, but a lifestyle that values balance, security, equality, and a connection to nature. This combination makes it an attractive destination for professionals seeking a fulfilling career and a high quality of life.
ECONOMIC ADVANTAGES AND OPPORTUNITIES FOR ENTREPRENEURS AND DIGITAL NOMADS
Norway is a prosperous nation with a strong economy, known for its high standard of living, low unemployment rates, and solid welfare system. The World Bank consistently ranks Norway as one of the wealthiest countries in the world per capita. It's a testament to the nation's robust economy, primarily driven by natural resources like oil, gas, minerals, seafood, and hydropower. For those looking to start a new business or digital nomads seeking a stable economy, Norway presents numerous opportunities.
The Norwegian government encourages innovation and entrepreneurship, offering various support schemes for start-ups and small businesses. The country's digital infrastructure is also top-notch, with one of the world's highest internet penetration rates, making it an ideal location for digital nomads.
NATURE, CLIMATE, AND BEAUTY OF NORWAY
Norway is renowned for its natural beauty, boasting stunning landscapes from deep fjords to the Northern Lights. The country's commitment to environmental sustainability is evident in its pristine wilderness, making it a paradise for nature lovers.
The climate in Norway varies considerably from the coast to the inland areas. Coastal areas enjoy a relatively mild climate year-round, while the interior experiences colder winters and warmer summers. Despite its high latitude, Norway's weather is quite bearable, and the four distinct seasons each offer their unique charm and activities, such as skiing in winter or hiking in summer.
PUBLIC SERVICES
The Norwegian government prioritizes public services, ensuring that every resident has access to high-quality education and healthcare. Education in Norway is free, from primary school through to university, promoting an educated and highly skilled population.
HEALTHCARE BENEFITS
Norway's healthcare system is among the best in the world. It is a universal public system that guarantees access to high-quality medical services for all residents, regardless of their income level. Healthcare in Norway emphasizes preventive care and promotes a healthy lifestyle, contributing to the country's high life expectancy.
ACCOMMODATION AND REAL ESTATE INVESTMENT
The real estate market in Norway is stable and has seen steady growth over the years. For those looking to invest, Norway offers a range of options, from urban apartments in modern cities like Oslo and Bergen to charming houses in rural areas. The government regulates the real estate market carefully, ensuring transparency and protection for investors.
RETIREMENT IN NORWAY
Retirement in Norway is highly attractive due to the country's high standard of living, excellent healthcare, and emphasis on outdoor activities. The Norwegian pension system is well-funded, providing a comfortable lifestyle for retirees. Additionally, the sense of community and the focus on family values make it a welcoming place for foreigners to spend their golden years.
THE LUCRATIVE NATURE OF LIVING IN NORWAY
All of these factors combined – the strong economy, breathtaking nature, excellent public services, quality healthcare, stable real estate market, and favourable conditions for retirement – make living in Norway a lucrative proposition. It offers a balanced lifestyle that values not just work and productivity, but also relaxation, family, and connection with nature.
VISA REQUIREMENTS AND IMMIGRATION LAWS
When it comes to visa requirements and immigration laws, Norway has a structured and transparent system. For EU/EEA nationals, moving to Norway is relatively straightforward due to the freedom of movement within the European Economic Area. Non-EU nationals, however, will typically need a residence permit to live and work in Norway.
There are various types of permits available, such as work, study, family reunification, and the self-employed persons' permit. The specific requirements for each permit vary, so it's essential to check the official Norwegian Directorate of Immigration (UDI) website for the most up-to-date information.
In general, Norway's immigration laws aim to attract skilled workers and entrepreneurs who can contribute to the Norwegian economy. The process is known to be well-organized and straightforward, with clearly defined requirements and guidelines. However, it's recommended to begin the application process well in advance of your intended move date, as processing times can vary.
In conclusion, the benefits of living in Norway are manifold. From the strong economy and opportunities for entrepreneurs and digital nomads, the excellent public services, quality healthcare, and stable real estate market, to the beautiful natural environment and a balanced lifestyle, Norway is a lucrative choice for anyone considering moving abroad.
Whether you're an individual seeking a high quality of life, a family wanting a safe and friendly environment, a retiree looking for a relaxed and healthy lifestyle, or an entrepreneur or digital nomad seeking new opportunities, Norway offers a welcoming and supportive environment.
The visa and immigration process, while thorough, is clear and manageable, with resources available to help you navigate the process. Once in the country, you'll find an inclusive society ready to welcome you and a lifestyle that balances work, relaxation, and a connection to the beautiful natural environment. With all these factors considered, it's clear that living in Norway can be a truly enriching and rewarding experience.
At VIP Visa, we pride ourselves on our years of experience in helping clients navigate the complex process of obtaining visas, residencies, and second nationalities or passports. If you are considering a visit or moving to Norway, we are here to guide you through the process. Our team of experts will ensure that you have all the necessary information and support to make your dream come true. Please see below for more information about our visa categories and let us help you embark on your new journey!