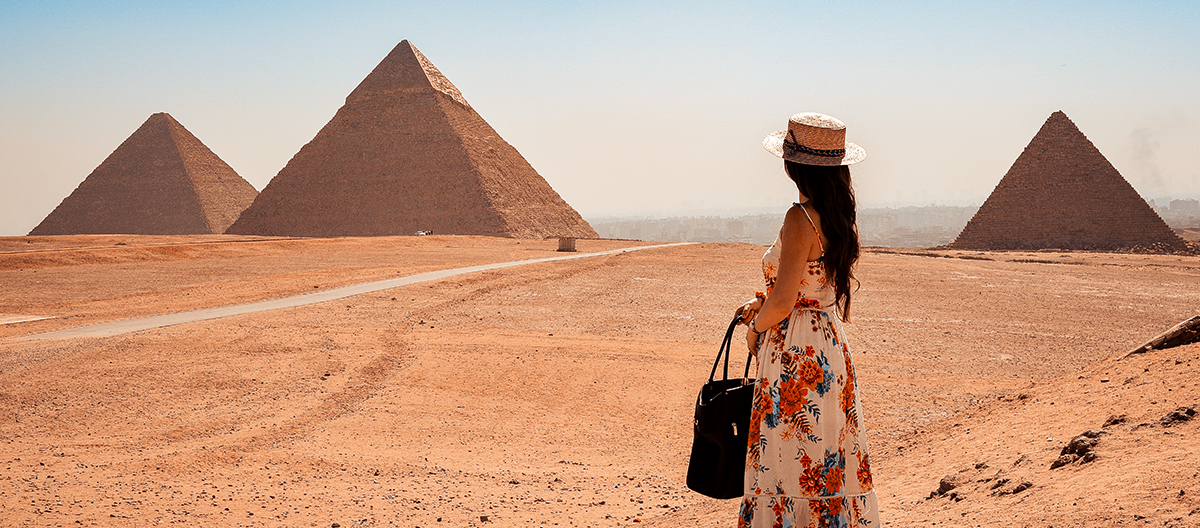 Benefits of life in Egypt
With a rich history and vibrant culture, Egypt offers an array of benefits that make it a remarkable place to live, work, and explore. As one of the world's oldest civilizations, Egypt's cultural heritage is unparalleled, boasting impressive ancient monuments, museums, and sites of historical significance such as the Great Pyramids, the Sphinx, and the Valley of the Kings.
Life in Egypt is marked by a unique blend of tradition and modernity. The people are known for their warm hospitality, making both visitors and new residents feel welcome. The cost of living is relatively low compared to many Western countries, making it an attractive option for those seeking to maximize their lifestyle without stretching their budget.
Egypt's climate offers year-round sunshine, perfect for outdoor activities and exploring the country's stunning landscapes, from the Nile River's lush banks to the breathtaking Sinai Peninsula. It's also worth noting that Egypt's strategic geographical location at the crossroads of Africa, Asia, and Europe provides excellent connectivity for travel and international business.
The country has been investing heavily in education, healthcare, and infrastructure, making significant strides towards enhancing quality of life. Moreover, Egypt's business environment is burgeoning, with numerous opportunities for entrepreneurship and investment, particularly in sectors such as real estate, technology, and tourism.
Rich Historical & Cultural Heritage
Affordable Cost of Living
Egyptians are Warm & Hospitable People
A Sunny Climate for Most of the Year
Growing Business Environment
Quality Infrastructure in Healthcare & Transportation
Diverse Landscapes from Red Sea to Nile River
Delicious Cuisine with a Flavourful Mix
Language Learning Opportunities - Arabic
Study, Work and Live in Egypt
EDUCATIONAL SYSTEM
Studying in Egypt offers a wealth of benefits that extend far beyond academics. Egypt's educational system is one of the oldest and most respected in the Middle East and North Africa, with a wide range of programs in various fields such as engineering, medicine, business, and humanities. The country's universities, such as the American University in Cairo and Cairo University, are recognized for their high academic standards and rigorous programs.
One of the main advantages of studying in Egypt is the opportunity to immerse oneself in a diverse and rich culture. The fusion of ancient traditions with modern life provides a unique context for personal growth and global awareness. The chance to learn Arabic, one of the world's most spoken languages, is another major draw.
In addition, Egypt is considerably more affordable than many Western countries. This affordability extends to tuition fees, cost of living, and even leisure activities. Egypt's strategic geographical location also makes it easy for students to travel and explore neighbouring regions during breaks, making the study abroad experience even more enriching.
Furthermore, Egypt's thriving economy and growing sectors such as technology, renewable energy, and entrepreneurship offer students excellent opportunities for internships and future employment. A degree from an Egyptian university could serve as a steppingstone to a successful international career.
EMPLOYMENT OPPORTUNITIES
Working in Egypt presents numerous advantages that can lead to a rewarding professional journey. The country's strategic geographic location between Africa, Asia, and Europe makes it a hub for international business and trade, offering numerous opportunities in various sectors such as tourism, agriculture, manufacturing, and increasingly in technology and renewable energy.
Egypt's cost of living is considerably lower than in many Western countries, which means a higher quality of life for expatriates. Housing, food, transportation, and other basic necessities are generally affordable, allowing for comfortable living.
Egypt's business culture values relationships and personal connections, which can lead to a more engaging and collaborative work environment. The chance to interact with warm and hospitable Egyptians can lead to lifelong friendships and a supportive professional network.
In addition to the work experience, living in Egypt offers a unique opportunity to immerse oneself in a rich cultural and historical setting. This cultural exposure can be personally enriching and can also provide a broader perspective beneficial in the global business landscape.
Learning Arabic, one of the most widely spoken languages in the world, is another advantage of working in Egypt. Being able to communicate in Arabic can open up many professional opportunities within the Middle East and North Africa.
Finally, the Egyptian government has been making concerted efforts to attract foreign talent and investment, resulting in policies that are increasingly favourable for expatriates. This includes improved work permit processes and the creation of special economic zones with preferential conditions for businesses.
ECONOMIC ADVANTAGES & BUSINESS OPPORTUNITIES
Egypt, as a rapidly emerging economy, presents an attractive prospect for those seeking to start a new venture or digital nomads looking for a base. Its strategic location bridging Africa, Asia, and Europe makes it an international trade hub, creating a myriad of business opportunities. Sectors such as technology, renewable energy, tourism, agriculture, and manufacturing are experiencing significant growth, making it a fertile ground for start-ups and established businesses alike.
Digital nomads will appreciate the increasing proliferation of co-working spaces in major cities like Cairo and Alexandria, as well as a growing community of like-minded individuals. Moreover, the cost of living is relatively lower compared to many Western nations, which means a leaner operating budget for businesses and more discretionary income for individuals.
BEAUTY & CLIMATE
Egypt is renowned for its stunning landscapes and pleasant weather. From the mesmerizing Giza Pyramids and the historic Nile River to the captivating beaches of the Red Sea and the Sinai Peninsula, Egypt boasts a wealth of natural and man-made wonders. The country enjoys a predominantly sunny and dry climate year-round, perfect for those who love outdoor activities. The mild winters are particularly appealing to those accustomed to harsher climates.
PUBLIC SERVICES
The Egyptian government has been investing heavily in public services, significantly enhancing the quality of life for residents. Education has been a major focus, with numerous public and private schools and universities offering a range of curricula. Infrastructure, too, has seen significant upgrades, with improved transportation systems and road networks. Additionally, the country has a good network of public libraries, parks, and recreational facilities.
HEALTHCARE
Egypt's healthcare sector has been developing at a steady pace, with increased government spending and private investment leading to better facilities and services. Both public and private hospitals are equipped to provide a wide range of medical services, from general practice to specialized treatments. The country is also becoming a destination for medical tourism, thanks to the high standard of care offered at comparatively lower costs.
ACCOMMODATION & REAL ESTATE INVESTMENT
The real estate market in Egypt offers immense potential for investment. Property prices are more affordable than in many Western countries, and the demand for housing, particularly in urban areas, remains strong. This makes it a potentially lucrative opportunity for those interested in real estate investment. The range of accommodation options is broad, from modern apartments in bustling city centres to peaceful villas in suburban areas, catering to various lifestyle preferences and budgets.
RETIREMENT FOR FOREIGNERS
Egypt is becoming increasingly popular as a retirement destination for foreigners. Its pleasant climate, affordable cost of living, rich cultural and historical heritage, and friendly locals make it an ideal place for those seeking a relaxed and enriching post-retirement life. The presence of expat communities in cities like Cairo, Alexandria, and Hurghada also provides a sense of camaraderie and social support.
LUCRATIVE POTENTIAL
All these factors combine to make living in Egypt a potentially lucrative proposition. The economic advantages allow for a higher quality of life and provide opportunities for business growth and investment. The beautiful places and pleasant climate enhance the living experience, while the developing public services and healthcare sector contribute to a comfortable and secure lifestyle. The real estate market offers promising investment opportunities, and the welcoming environment makes it an attractive retirement destination for foreigners.
VISA REQUIREMENTS & IMMIGRATION LAWS
As for visa requirements and immigration laws, Egypt maintains a relatively welcoming stance. Tourist visas are easily obtainable for many nationalities, either on arrival or online as an e-Visa. Those looking to work or start a business in Egypt would need to apply for a work permit or business visa. The process, while involving some paperwork, has been streamlined over the years. For those interested in long-term stay, such as retirees or property investors, the government offers a temporary residency permit that can be renewed annually.
Egypt also introduced a new law in 2016 allowing foreigners to apply for Egyptian citizenship by depositing seven million Egyptian pounds in a local bank for five years. This initiative opens a new pathway to permanent residency and citizenship, particularly attractive to those seeking to invest or retire in the country.
It's worth noting, however, that while Egypt's immigration laws are generally favourable, they are subject to change. It is always recommended to consult with an immigration expert or legal advisor to understand the current regulations and requirements.
In conclusion, Egypt, with its multitude of benefits and opportunities, can serve as a rewarding destination for a wide range of individuals – from entrepreneurs and digital nomads to retirees and investors. Its rich cultural heritage, pleasant climate, and economic prospects offer a unique blend of enjoyment and profitability. As with any significant move, careful planning and preparation are crucial, but with the right approach, living in Egypt can be a truly enriching experience.
At VIP Visa, we pride ourselves on our years of experience in helping clients navigate the complex process of obtaining visas, residencies, and second nationalities or passports. If you are considering a visit or moving to Egypt, we are here to guide you through the process. Our team of experts will ensure that you have all the necessary information and support to make your dream come true. Please see below for more information about our visa categories and let us help you embark on your new journey!
Apply Now