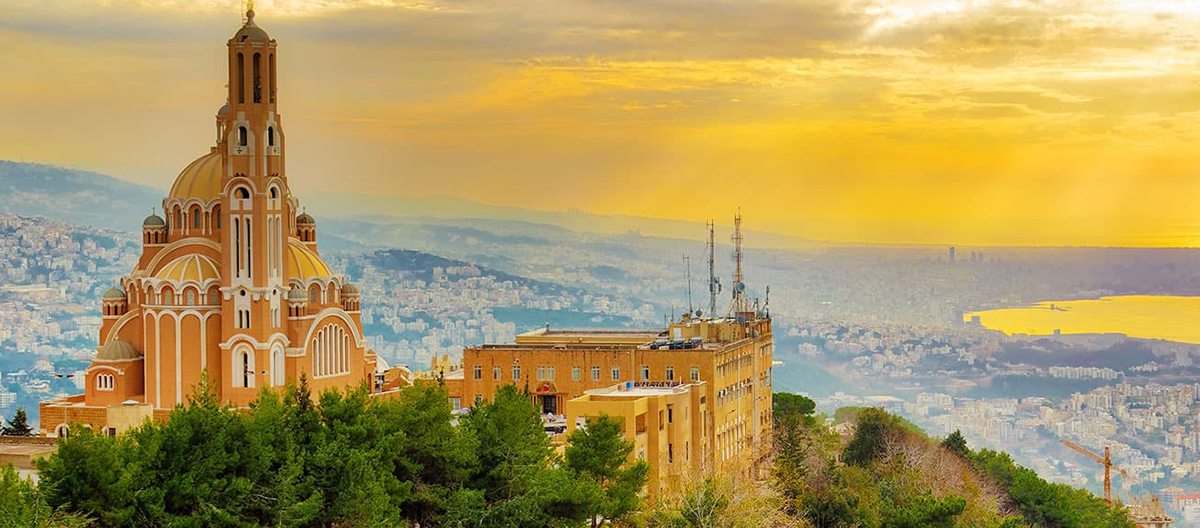 Benefits of life in Lebanon
Lebanon, an enchanting country nestled on the eastern coast of the Mediterranean Sea, offers a unique blend of culture, history, and natural beauty that is hard to find elsewhere. The benefits of life in Lebanon are numerous, encompassing a wide range of facets from its warm hospitality to its diverse cultural experience.
At the heart of Lebanon's allure is its rich cultural heritage. The country has a deep-seated history that dates back thousands of years, with ancient ruins, such as the Roman ruins at Baalbek and the Phoenician city of Byblos, bearing testament to its storied past. It's a living museum, with reminders of its past beautifully interwoven into the fabric of contemporary life.
Equally compelling is Lebanon's diverse and cosmopolitan society. The country is a melting pot of religions, cultures, and languages, offering an unrivalled multicultural experience. With a combination of Middle Eastern and European influences, Lebanon is famed for its food, music, and art scene, creating an environment full of vibrancy and vitality.
Nature lovers are in for a treat with Lebanon's stunning landscapes. From the snow-capped mountains of the Qadisha Valley to the crystal-clear waters of the Mediterranean, the country offers a range of outdoor activities such as hiking, skiing, and water sports.
Lebanon's economic climate is also conducive for business and investment. Its strategic location, well-educated workforce, and business-friendly policies make it an attractive destination for investors.
Rich Cultural Heritage & Historical sSites
Diverse & Cosmopolitan Society
Delicious Cuisine with Middle Eastern Influence
Stunning Landscapes & Outdoor Activities
Vibrant Nightlife & Entertainment Scene
Welcoming & Hospitable People
Quality Healthcare & Educational Facilities
Strategic Location for Business & Investment
A Blend of Modernity & Tradition
Mild Mediterranean Climate
Study, Work and Live in Lebanon
EDUCATIONAL SYSTEM
Studying in Lebanon offers myriad opportunities and benefits. As a country with one of the highest literacy rates in the Arab world, Lebanon places a high value on education, making it a desirable destination for international students.
Academic institutions in Lebanon, including the American University of Beirut and the Lebanese American University, are recognized globally for their academic excellence and research initiatives. These universities offer a wide range of degree programs taught in English, providing a diverse academic environment that encourages critical thinking and innovation.
Being at the crossroads of various civilizations throughout history, Lebanon's rich cultural heritage provides an exceptional opportunity for students to gain first-hand knowledge of the Middle East's complexities. This cultural immersion extends beyond the classroom, fostering a deep understanding of global issues and cultural diversity.
Additionally, the country's strategic geographical position and multicultural society offer a unique business perspective, particularly beneficial for students pursuing studies in business, economics, or political science.
Moreover, Lebanon's vibrant art and music scene, delectable cuisine, and breathtaking landscapes ensure a fulfilling student life. From exploring ancient ruins and skiing in the mountains to enjoying the bustling nightlife of Beirut, the country offers a balanced blend of study and leisure activities.
In conclusion, studying in Lebanon provides a holistic educational experience. It combines rigorous academics with cultural immersion, preparing students to be global citizens capable of navigating the intricacies of today's interconnected world.
EMPLOYMENT OPPORTUNITIES
Working in Lebanon offers a plethora of opportunities and benefits for both local and foreign professionals. The country boasts a dynamic labour market and a diversified economy that creates a conducive environment for career growth and development.
One of the key benefits of working in Lebanon is its strategic location as a gateway to the Middle East and Africa. This gives businesses and professionals access to various markets, providing a unique business perspective and potential for expansive networking.
Lebanon's workforce is notably educated, multilingual, and culturally diverse. Working in such an environment promotes cross-cultural understanding and collaboration, enhancing one's adaptability and global perspective. The country's commitment to education also means that ongoing professional development and learning opportunities are readily available.
The country is also known for its entrepreneurial spirit, with a burgeoning start-up scene and supportive policies for small and medium enterprises. For professionals interested in innovation and entrepreneurship, Lebanon offers a vibrant ecosystem to grow and thrive.
Lebanon's work culture values hospitality and relationship-building, which promotes a supportive and collaborative work environment. It's common for professional relationships to extend into personal friendships, adding to the sense of community and belonging.
Moreover, the country's rich history, diverse culture, and stunning landscapes ensure a fulfilling life outside of work. From exploring ancient historical sites, enjoying the lively arts and music scene, to savouring delicious Lebanese cuisine, the country offers a unique work-life balance.
In essence, working in Lebanon offers a unique blend of professional growth opportunities and cultural experiences, making it an attractive destination for professionals seeking to broaden their horizons.
ECONOMIC ADVANTAGES
Lebanon's strategic location at the crossroads of Europe, Asia, and Africa offers substantial economic advantages. It has positioned itself as a gateway to these regions, making it an attractive hub for businesses and digital nomads alike. The nation's economic policies are generally liberal, promoting free trade and encouraging foreign investment. A thriving start-up scene, coupled with supportive government policies, provides a nurturing environment for entrepreneurs to establish and grow their businesses. For digital nomads, Lebanon's strong connectivity and increasing number of coworking spaces create a conducive environment for remote work.
BEAUTY AND CLIMATE
Beyond its economic appeal, Lebanon is a country of extraordinary natural beauty. It boasts a diverse landscape that ranges from snow-capped mountains and fertile valleys to sandy beaches and crystal-clear waters of the Mediterranean Sea. The country's favourable Mediterranean climate, with warm, dry summers and mild, wet winters, is ideal for outdoor activities year-round. The Qadisha Valley, Jeita Grotto, and the ancient ruins of Byblos and Baalbek are among the countless natural and historical treasures to explore.
PUBLIC SERVICES
Lebanon's public services are continually improving to enhance the quality of life for its residents. The country has a robust network of public transport, which includes buses, service taxis, and even a ferry service for coastal travel. Lebanon also takes pride in its well-maintained public parks and recreational facilities. In terms of education, Lebanon has some of the best schools and universities in the region, many of which offer internationally recognized curricula and degrees.
HEALTHCARE
The healthcare system in Lebanon is a blend of private and public providers, offering a high standard of care. The country has a dense network of hospitals and clinics, and Lebanese doctors are renowned for their expertise, many having trained in Europe or North America. Medical services are comparatively affordable, and Lebanon has become a popular destination for medical tourism in the Middle East.
SAFETY AND SECURITY
Safety is a priority for anyone considering a new country to live in, and Lebanon generally boasts a safe and secure environment. While it's always important to stay informed about the current situation, Lebanon's crime rates are relatively low, especially in terms of violent crime. The Lebanese people are known for their hospitality and are often willing to go out of their way to help foreigners feel welcome and secure.
CULTURAL RICHNESS
The cultural richness of Lebanon cannot be overstated. It is a country where modernity and tradition coexist, and where various religious and ethnic communities live side by side. This rich cultural tapestry enhances the experience of living in Lebanon, offering endless opportunities for learning and exploration. You'll find yourself immersed in a vibrant arts scene, discovering ancient historical sites, and perhaps even picking up a few words of Arabic or French.
ACCOMMODATION AND REAL ESTATE INVESTMENT
Lebanon offers a wide range of accommodation options, from modern city apartments to traditional homes in rural areas. Real estate in Lebanon is considered a stable and profitable investment. The country has a freehold property law that allows foreigners to own property, which has attracted international investors to its real estate market. Whether for personal use or investment, property in Lebanon is an attractive proposition.
RETIREMENT IN LEBANON
For retirees, Lebanon offers a relaxed lifestyle combined with a lower cost of living compared to many Western countries. The country's hospitable culture, comfortable climate, and high-quality healthcare make it an ideal retirement destination. Moreover, retirees can enjoy a rich cultural experience, from Lebanon's vibrant arts scene to its world-famous cuisine.
LUCRATIVE POTENTIAL OF LIVING IN LEBANON
All these factors - economic advantages, natural beauty, quality public services, excellent healthcare, attractive real estate, and retirement benefits - make Lebanon a lucrative place to live. Whether you're an entrepreneur, a digital nomad, or a retiree, you'll find opportunities to prosper and enjoy a high quality of life. The country's unique blend of Eastern and Western influences, along with its warm and welcoming people, make living in Lebanon an enriching and rewarding experience.
VISA REQUIREMENTS AND IMMIGRATION LAWS
Lebanon has a relatively straightforward immigration process. Visitors from many countries can obtain a visa on arrival, while others must apply in advance at a Lebanese embassy or consulate. For longer stays, renewable residency permits are available. Foreigners wishing to work in Lebanon will require a work permit, which is generally arranged through the employer. It's advisable to check the latest visa and immigration requirements with a reliable source before planning your move.
When it comes to starting a business, the Lebanese government encourages foreign investment. There are a variety of incentives for foreign investors and entrepreneurs. Procedures for setting up a business are generally clear and straightforward, with helpful resources and guidance provided by entities like the Investment Development Authority of Lebanon (IDAL).
In conclusion, Lebanon holds a unique allure for those who choose to make it their home. Whether you're attracted by its economic opportunities, its cultural richness, or its beautiful landscapes, Lebanon has much to offer. Its warm, welcoming people, its commitment to education and healthcare, and its diverse and vibrant culture make it a truly special place to live.
As with any move abroad, it's important to do thorough research and preparation, considering all aspects of life in the new country. But for those who embrace the adventure, Lebanon can provide a rewarding and enriching experience, offering a lifestyle that combines the best of East and West, modernity and tradition. It's a place where you can find both opportunity and enjoyment, making the most of all that this unique Mediterranean country has to offer.
At VIP Visa, we pride ourselves on our years of experience in helping clients navigate the complex process of obtaining visas, residencies, and second nationalities or passports. If you are considering a visit or moving to Lebanon, we are here to guide you through the process. Our team of experts will ensure that you have all the necessary information and support to make your dream come true. Please see below for more information about our visa categories and let us help you embark on your new journey!