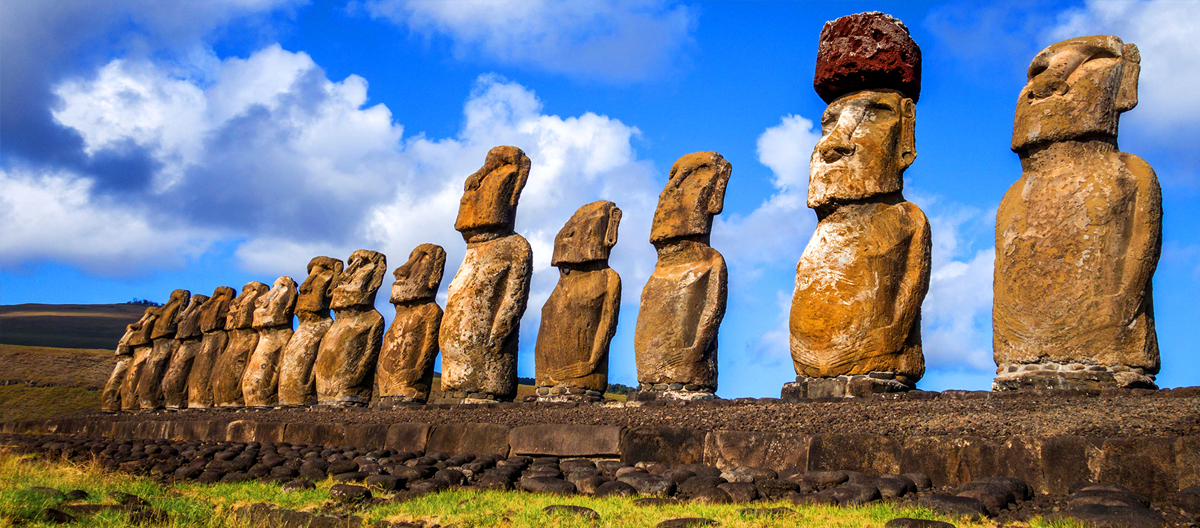 Benefits of life in Chile
Chile, the long, narrow country stretching along South America's western edge, offers a unique quality of life that has been attracting many individuals worldwide. Its natural splendour, economic stability, and quality of living make it a perfect destination for anyone looking to relocate.
Chile has a robust, diversified economy that is often regarded as one of the most stable in Latin America. Its low corruption level and sound financial policies foster a conducive environment for business and entrepreneurship. This economic prosperity ensures a comfortable standard of living and accessibility to various services and commodities.
Besides its strong economy, Chile is renowned for its exceptional quality of education. Its educational system is among the best in Latin America, offering top-tier schools and universities. This aspect is particularly beneficial for families with children, ensuring a bright future for the younger generation.
One cannot overlook the country's natural beauty when discussing the benefits of life in Chile. From the driest desert in the world, Atacama, to the snow-capped Andes mountains, and from the lush vineyards to the breathtaking coastline, Chile is a paradise for nature lovers and adventure seekers. The nation's commitment to environmental sustainability also ensures that these natural resources are well-preserved for future generations.
Lastly, Chile's vibrant culture and warm, welcoming people contribute to the overall quality of life. With a rich history, delicious cuisine, and numerous festivals throughout the year, the country offers a wonderful blend of experiences that make living here enjoyable and fulfilling.
Stable & Diversified Economy
High Standard of Living
Exceptional Quality of Education
Breathtaking Natural Beauty
Strong Commitment to Environmental Sustainability
Rich Culture with Numerous Festivals & Events
Welcoming & Friendly Locals
Delicious & Diverse Chilean Cuisine
Safe & Secure Living Environment
A Wide Range of Outdoor Activities
Study, Work and Live in Chile
EDUCATIONAL SYSTEM
Studying in Chile provides an enriching academic experience fused with a vibrant cultural immersion. As one of the leading educational destinations in Latin America, Chile is home to top-rated universities and institutions that offer a wide array of programs, which cater to various academic interests and career paths.
Chilean universities are recognized for their rigorous academic standards and research opportunities. Many of them rank highly on global lists, providing students with a quality education that is internationally respected. Courses in fields such as Astronomy, Earth Science, Environmental Studies, and Latin American Studies are particularly renowned, benefiting from the country's unique geographical features and rich history.
A distinctive advantage of studying in Chile is the opportunity to learn or improve Spanish language skills. As the official language, Spanish is widely spoken, offering students a complete language immersion experience. This ability can open more international career opportunities in the future.
Beyond the academic sphere, Chile provides a unique cultural experience. The country's diverse geography, history, and traditions offer a wealth of learning opportunities outside the classroom. From exploring the Atacama Desert, the Andes Mountains, or the numerous historical sites and museums, to participating in local festivals, students can expand their global understanding and personal growth.
Furthermore, Chileans are known for their hospitality and friendliness, making international students feel welcomed and at home. Studying in Chile, therefore, is not just about gaining a degree; it's about experiencing a new culture, learning a new language, and broadening one's perspective. It's an investment in both personal and professional growth.
EMPLOYMENT OPPORTUNITIES
Working in Chile offers numerous benefits that can greatly enhance one's professional and personal life. The country's robust and diversified economy, coupled with its political stability, provide a fertile ground for career growth and entrepreneurial opportunities.
Chile is recognized as one of the most stable and prosperous nations in Latin America, with sectors such as mining, agriculture, services, and manufacturing thriving. This diversity opens up a wide range of job opportunities for both locals and foreigners. Moreover, the country's commitment to innovation and technology also means there are growing opportunities in fields like IT, digital services, and renewable energy.
The work culture in Chile promotes a balanced lifestyle. While hard work is appreciated and rewarded, importance is also given to leisure and family time. This balance contributes to a healthier, more productive work environment. In addition, Chilean companies are increasingly recognizing the value of diversity in the workplace, making it a welcoming place for international professionals.
Professionals working in Chile can also benefit from the country's excellent infrastructure, including a reliable public transportation system, modern healthcare facilities, and a wide array of recreational amenities. Furthermore, the cost of living is relatively low compared to many western countries, allowing for a comfortable lifestyle.
Finally, working in Chile offers an opportunity for cultural immersion and language acquisition. Being immersed in a Spanish-speaking environment is a great way to become fluent in the language, which is a valuable skill in today's global economy.
In summary, working in Chile presents an array of benefits, from numerous career opportunities, a balanced work culture, excellent infrastructure, to the chance for cultural immersion and language acquisition, all contributing to an enriching professional experience.
ECONOMIC ADVANTAGES AND BUSINESS OPPORTUNITIES
Chile's stable and robust economy sets a strong foundation for anyone looking to start a new business or for digital nomads seeking a reliable base. The country is recognized as one of Latin America's most prosperous and fastest-growing economies, thanks to its sound economic policies, low corruption levels, and openness to foreign investment. These factors contribute to a favourable business environment and make it an attractive destination for entrepreneurs and professionals.
For digital nomads, the country offers a thriving technology and start-up scene, particularly in Santiago, its capital city. The Chilean government actively supports innovation and entrepreneurship through various initiatives, like Start-Up Chile, a program that provides funding to early-stage, high-potential entrepreneurs.
NATURAL BEAUTY AND CLIMATE
Chile's geographical diversity offers an array of beautiful places and a favourable climate. Stretching over 4,000 kilometres from north to south, the country boasts a wide range of landscapes. From the Atacama Desert, one of the driest places on Earth, to the lush vineyards in the Central Valley, the towering peaks of the Andes, and the pristine beaches along the Pacific Coast, Chile's natural beauty is simply breathtaking.
Chile's climate is as diverse as its geography. The northern regions enjoy warm, dry weather year-round, while the central regions have a Mediterranean climate with hot summers and mild winters. The southern part of Chile features a cooler, temperate climate. This variety allows residents to choose a location that best suits their lifestyle and climate preference.
PUBLIC SERVICES AND HEALTHCARE
Chile's public services are renowned for their efficiency and accessibility. The country boasts an impressive infrastructure, including a reliable public transportation system, well-maintained roads, and modern public facilities.
In terms of healthcare, Chile offers both public and private healthcare systems. The public system, known as FONASA, provides coverage to all residents regardless of pre-existing conditions, while the private system, ISAPRE, offers quicker access to specialists and private hospitals. Healthcare in Chile is considered some of the best in Latin America, with well-equipped facilities and highly trained medical professionals.
ACCOMMODATION AND REAL ESTATE INVESTMENT
Chile offers a wide range of accommodation options, from modern city apartments to charming countryside homes. The cost of living is relatively low compared to North America and Western Europe, making it an affordable place to live.
Investing in real estate can also be a lucrative venture in Chile. The real estate market has been on a steady rise, driven by economic growth and increasing demand. Moreover, the country's laws are friendly towards foreign investors, and property rights are strongly enforced. Whether you're looking to buy a home or invest in rental properties, Chile's real estate market offers promising returns.
RETIREMENT BENEFITS FOR FOREIGNERS
Chile is increasingly becoming a popular destination for retirees. The country's safe and relaxed environment, affordable cost of living, high-quality healthcare, and the warmth of its people make it an ideal place for a peaceful and fulfilling retirement.
Additionally, Chile has a straightforward and affordable residency process, which is beneficial for retirees. The country offers a retirement and income visa, which allows foreigners to reside in Chile if they have a steady income or sufficient funds.
LUCRATIVE POTENTIAL OF LIVING IN CHILE
Living in Chile comes with a plethora of lucrative opportunities and advantages. For entrepreneurs and business-minded individuals, the stable and thriving economy provides a fertile ground for launching new ventures or expanding existing ones. The government's supportive policies and openness to foreign investment make it even more attractive for business operations. For digital nomads, the flourishing tech scene, bolstered by a sound digital infrastructure, offers vast career opportunities.
The real estate market in Chile also presents a promising avenue for investment. Consistent growth in property values, driven by economic progress and urban development, allows for significant potential returns. Additionally, the country's strong property laws protect investors, ensuring their investments are secure.
For those in the healthcare or education sectors, Chile's commitment to these areas creates numerous professional opportunities. Furthermore, the country's emphasis on tourism, agriculture, and renewable energy opens doors for ventures within these industries.
Chile's rich culture and natural beauty make it a desirable tourist destination, allowing businesses within the hospitality and tourism industry to thrive. Moreover, the nation's focus on environmental sustainability opens opportunities for investments in green businesses.
Learning Spanish in this immersive environment can also prove to be a significant career asset. In an increasingly globalized world, bilingualism or multilingualism can provide a competitive edge in various professions.
From a personal perspective, the lower cost of living allows residents to enjoy a high standard of life without the excessive expenses. The money saved can be invested back into business ventures, property, or simply enjoyed as part of the diverse recreational opportunities the country offers.
Retirees, too, can find financial benefits in the form of affordable living and healthcare costs. The money saved can be utilized for travel, leisure activities, or investments, contributing to a comfortable and fulfilling retirement.
In essence, the potential for a lucrative lifestyle in Chile is significant, with its favorable economic climate, diverse opportunities for business and investment, and high quality of life at an affordable cost.
THE ADVANTAGES OF LIVING IN CHILE CONTINUE
The country's public services, excellent healthcare, and affordable accommodations can lead to comfortable living conditions and potential gains from real estate investments. The opportunity to immerse oneself in a rich, vibrant culture and learn a new language can enhance personal growth and global understanding. For retirees, the peaceful and affordable lifestyle can result in a fulfilling and worry-free retirement.
VISA REQUIREMENTS AND IMMIGRATION LAWS
Relocating to Chile is facilitated by its straightforward and welcoming immigration laws. There are different types of visas available, depending on the purpose of your stay.
For temporary residence, such as for work or study, you can apply for a Temporary Residence Visa. This visa is valid for one year and can be renewed. After two years of temporary residence, you can apply for Permanent Residency.
If you're planning to retire in Chile or have a steady income from abroad, you may apply for a Retirement and Income Visa. To qualify, you need to prove that you have a regular income sufficient to support yourself.
For those who wish to invest or start a business, the country offers a Business Visa. To qualify, you'll need to present a detailed business plan and prove that you have the financial resources to implement it.
It's important to note that while the immigration process is straightforward, it requires various documents and can take several months. Therefore, it's recommended to plan ahead and consider seeking advice from immigration experts or lawyers.
In conclusion, living in Chile offers a plethora of benefits that can be both personally enriching and financially rewarding. Its robust economy, supportive business environment, breathtaking landscapes, diverse climate, efficient public services, high-quality healthcare, affordable living conditions, and welcoming immigration policies make it an ideal destination for individuals from all walks of life. Whether you're an entrepreneur, digital nomad, retiree, or someone simply seeking a better quality of life, Chile could be the perfect place for you.
At VIP Visa, we pride ourselves on our years of experience in helping clients navigate the complex process of obtaining visas, residencies, and second nationalities or passports. If you are considering a visit or moving to Chile, we are here to guide you through the process. Our team of experts will ensure that you have all the necessary information and support to make your dream come true. Please see below for more information about our visa categories and let us help you embark on your new journey!