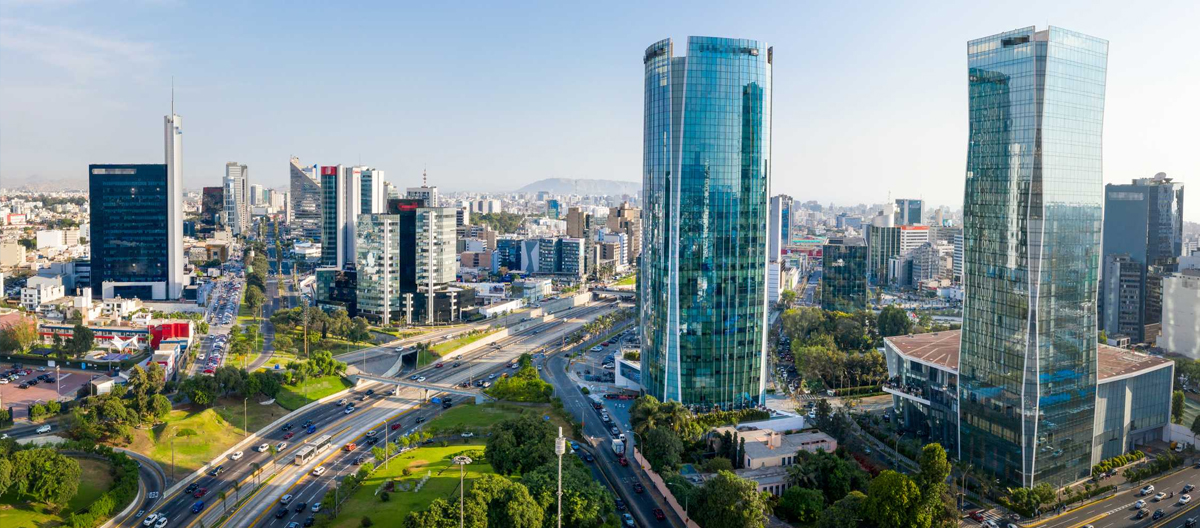 Benefits of life in Peru
Peru, a vibrant country nestled in the heart of South America, offers an unparalleled blend of rich history, natural beauty, and economic opportunities. Its unique appeal extends beyond the famous Inca ruins and sumptuous gastronomy, offering a life full of unexpected benefits to its residents.
The cost of living in Peru is attractively low compared to many Western countries, enabling you to enjoy a comfortable lifestyle without stretching your budget. This affordability extends to property prices, making it an excellent place to invest in real estate. Moreover, Peru's economic growth over the past two decades has been impressive, fostering an entrepreneurial spirit and creating an abundance of business opportunities.
Peru is a cultural melting pot, a place where ancient traditions meet modern influences, creating a diverse, tolerant, and welcoming society. Living in Peru means being part of a rich tapestry of cultures, all of which contribute to the country's unique identity.
The natural beauty of Peru is beyond compare. From the Andean peaks to the lush Amazon rainforest and the stunning Pacific coastline, the country's varied landscapes offer endless opportunities for exploration and adventure. This environmental diversity also means a wide range of climates, so you can choose the one that suits you best.
Healthcare in Peru is of a high standard, with a growing number of private facilities offering excellent care at a fraction of the cost in many Western countries. In addition, the country's focus on sustainable agriculture results in access to fresh, organic produce, supporting a healthy lifestyle.
Lastly, Peru's strategic location provides easy access to other South American countries, making it an ideal base for those who wish to explore this fascinating continent.
Affordable Cost of Living & Housing
Growing Economy with Diverse Opportunities
Rich Cultural Heritage & Vibrant Modern Society
Diverse Landscapes Offering Endless Exploration
High-Quality Healthcare & Sustainable Agriculture
Excellent Location for South American Exploration
The Chance to Learn Spanish
Welcoming & Warm Local Communities
Access to World-Class Gastronomy
High Levels of Personal Freedom & Safety
Study, Work and Live in Peru
EDUCATIONAL SYSTEM
Studying in Peru presents a unique and enriching opportunity for students of all ages and disciplines. Known for its rich cultural heritage and diverse landscapes, Peru is an open book of learning experiences that extends far beyond the walls of a traditional classroom.
One of the significant benefits of studying in Peru is immersion in the country's vibrant culture and history. From the ancient Inca civilization to contemporary Peruvian society, students have the chance to learn first-hand about the country's past and its impact on the present. This kind of immersive education can be especially valuable for students studying history, anthropology, archaeology, and Latin American studies.
Peru also offers a unique linguistic advantage. With Spanish as the primary language, studying in Peru provides an excellent opportunity for full language immersion, accelerating language acquisition and fluency. This can be a significant asset in the global job market, where bilingualism is often highly prized.
The country's diverse natural environments - from the Pacific coast, through the Andean mountains, to the Amazon rainforest - make Peru a fantastic living laboratory for students in environmental sciences, biology, geography, and related fields. This biodiversity allows for hands-on research and exploration that can't be replicated in a traditional classroom setting.
Peru's higher education system is becoming increasingly recognized for its quality. Many universities in Peru offer a range of courses in English, and some have partnerships with universities in other countries, allowing for easy credit transfers.
Finally, the affordability of living and studying in Peru is a substantial benefit. Tuition fees and living expenses are typically much lower than in many Western countries, making it a financially viable option for many international students.
EMPLOYMENT OPPORTUNITIES
Peru offers a multitude of benefits for those seeking to work in this dynamic and diverse country. With one of the fastest-growing economies in Latin America over the past two decades, it presents a wealth of job opportunities across various sectors, including natural resources, agriculture, tourism, and technology.
One of the key advantages of working in Peru is the affordable cost of living. Compared to many Western countries, housing, food, transportation, and other essential expenses are significantly lower. This allows for a comfortable lifestyle while also providing the opportunity to save a substantial portion of your income.
The country's rich culture and history create a unique and vibrant workplace environment. Working in Peru offers an opportunity to immerse yourself in this culture, learn Spanish, and develop a global mindset - an increasingly valuable asset in today's interconnected world.
Peru's strategic location in South America and its growing role in international business make it an excellent place for networking and career growth. Additionally, the government's push for foreign investment and improvement in business regulations has created a more welcoming and supportive environment for expats and foreign businesses.
The country's diverse natural beauty also lends itself to a high quality of life. From the Andes mountains to the Amazon rainforest and Pacific coastline, there's always something to explore in your downtime.
Finally, working in Peru gives you the chance to contribute positively to the country's development. Many organizations, both local and international, are working towards social, environmental, and economic sustainability in Peru. Being a part of this progress can be a rewarding experience both professionally and personally.
ECONOMIC ADVANTAGES
Peru's thriving economy presents a range of opportunities for those seeking to start a new business or work remotely as digital nomads. The country has experienced consistent economic growth over the past two decades, with strong performance in sectors such as mining, agriculture, tourism, and technology. Peru's government actively encourages foreign investment and has implemented business-friendly policies, creating a favourable environment for entrepreneurs and investors.
Digital nomads will find a strong and growing infrastructure to support their needs, with reliable internet access available in most urban centres. The affordable cost of living allows digital nomads to maintain a comfortable lifestyle while working remotely, without breaking the bank. Additionally, the government's recent initiatives to improve the overall ease of doing business in Peru have made it an increasingly attractive destination for start-ups and established companies alike.
BEAUTIFUL PLACES AND NICE WEATHER AND CLIMATE
Peru is renowned for its diverse landscapes and stunning natural beauty. The country boasts a wide range of geographical features, from the breathtaking Andes mountain range to the vast Amazon rainforest and the pristine Pacific coastline. This diversity in landscapes also means that Peru has a variety of climates to suit every preference, from the mild coastal climate of Lima to the cooler temperatures in the highlands.
The country's rich history is evident in its numerous archaeological sites, such as the famous Machu Picchu, which offers visitors a glimpse into the fascinating Inca civilization. Furthermore, Peru's cities and towns are full of architectural gems and cultural experiences, providing a captivating mix of old-world charm and modern amenities.
PUBLIC SERVICES
Peru's public services have improved significantly over the past few years, with investments made in education, transportation, and other essential infrastructure. The country's education system is undergoing continuous development, providing better access to quality schooling and higher education for all.
Public transportation in Peru is affordable and increasingly efficient, particularly in urban areas. The extensive bus network connects major cities, while the Lima Metro offers a fast and affordable way to navigate the capital. For long-distance travel, the country has a growing network of airports, making it easy to reach both domestic and international destinations.
HEALTHCARE
Peru's healthcare system offers a mix of public and private facilities, providing high-quality medical care at a fraction of the cost found in many Western countries. The public healthcare system, known as EsSalud, provides free or low-cost services to citizens and residents. Private healthcare facilities, on the other hand, offer excellent care and are continuously expanding to meet the growing demand for personalized medical services. Many medical professionals in Peru are trained abroad, ensuring they are up-to-date with the latest advancements in medicine.
ACCOMMODATION AND REAL ESTATE INVESTMENT
Peru's property market presents a range of affordable housing options for both long-term residents and investors. Property prices are generally lower than those found in Western countries, making it a viable option for those seeking to purchase a home or invest in real estate. In recent years, there has been a steady increase in demand for housing, particularly in urban areas, which has contributed to the growth of the real estate sector.
RETIREMENT AND LIVING FOR FOREIGNERS
Peru's affordability, vibrant culture, and diverse landscapes make it an attractive destination for retirees and foreign residents. The relatively low cost of living allows for a comfortable lifestyle without stretching one's budget, while the country's rich history and warm local communities make it easy to integrate and build a fulfilling life.
Peru offers a range of visa options for retirees and foreign residents, such as the Rentista Visa or the Pensioner Visa, which cater specifically to those looking to retire or live in the country long-term. These visas grant access to many of the same benefits available to Peruvian citizens, including healthcare and other essential services.
LUCRATIVE POTENTIAL
All these factors together make living in Peru a potentially lucrative choice. For entrepreneurs and business owners, the strong economy, favourable business environment, and low cost of living can contribute to the success of their ventures. Digital nomads benefit from the affordability and the cultural experiences that enrich their global perspective and work-life balance.
Investors can find excellent opportunities in real estate, given the growing demand for housing and the relatively low property prices. The thriving tourism industry also presents opportunities for investment in vacation rentals or hospitality businesses.
For retirees and others living on a fixed income, the low cost of living ensures their funds stretch further, allowing them to enjoy a comfortable lifestyle. Those seeking to live in Peru long-term can build a fulfilling life rich in cultural experiences, natural beauty, and warm community connections.
VISA REQUIREMENTS AND IMMIGRATION LAWS
Peru has a straightforward and welcoming immigration policy. Tourists from most countries can enter Peru without a visa for stays of up to 183 days. Those looking to stay longer or move to Peru for work or retirement purposes can apply for a variety of visas.
Work visas require a contract with a Peruvian company, while the aforementioned Rentista and Pensioner visas are designed for retirees or those living on a steady income from abroad. All these visas require proof of sufficient funds and may require other specific documentation.
Once you've lived in Peru for three continuous years on a valid visa, you can apply for residency. After two years of residency, you can apply for citizenship if you wish to fully immerse yourself in Peruvian life.
In conclusion, living in Peru offers a wide range of benefits, from economic opportunities to cultural enrichment and natural beauty. Whether you're an entrepreneur, a digital nomad, a retiree, or someone seeking a new life adventure, Peru presents a compelling and potentially lucrative choice.
At VIP Visa, we pride ourselves on our years of experience in helping clients navigate the complex process of obtaining visas, residencies, and second nationalities or passports. If you are considering a visit or moving to Peru, we are here to guide you through the process. Our team of experts will ensure that you have all the necessary information and support to make your dream come true. Please see below for more information about our visa categories and let us help you embark on your new journey!
Apply Now