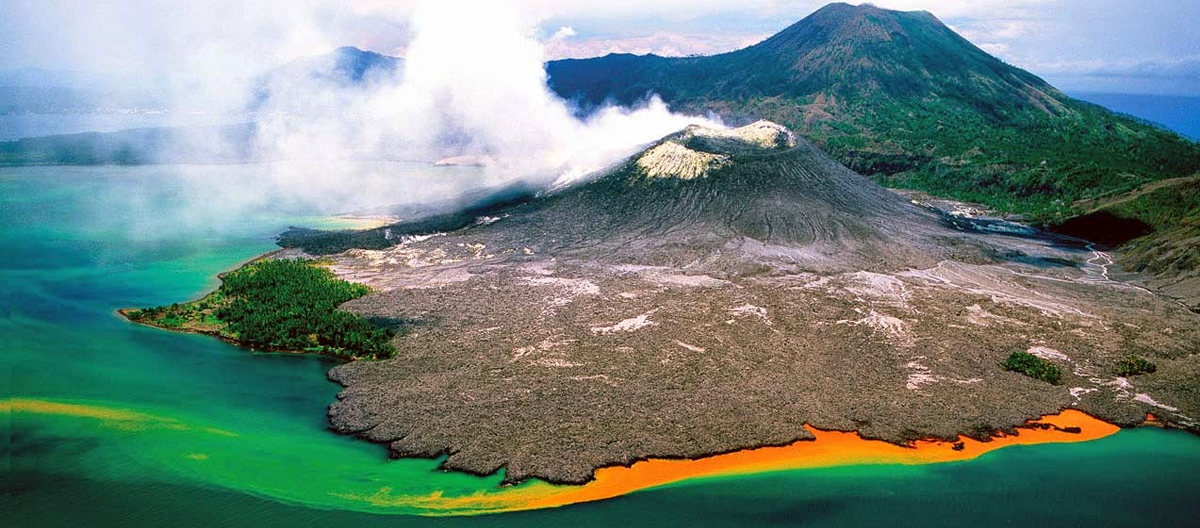 Benefits of life in Papua New Guinea
Papua New Guinea, the last frontier of untouched biodiversity and rich cultural tapestry, is more than just an exotic destination; it's a lifestyle brimming with countless opportunities for growth and adventure. Life in this Pacific gem opens a window to profound connections with nature, unique traditions, and an exceptional sense of community.
One of the country's primary benefits is its stunning natural beauty. Abundant rainforests, volcanic mountains, beautiful islands, and vibrant coral reefs make Papua New Guinea an Eden for nature lovers and adventure enthusiasts alike. The biodiversity here is unmatched, with unique flora and fauna that foster a deep appreciation for our planet's richness.
The cultural diversity in Papua New Guinea is another unparalleled advantage. With over 800 languages spoken, living here is an immersion into an intriguing mosaic of traditional societies. This cultural wealth not only enlightens one's worldview but also presents an opportunity to learn, understand, and respect the distinctive customs that have been preserved for centuries.
Moreover, the burgeoning economy of Papua New Guinea offers potential for both businesses and individuals seeking new avenues for growth. The country has a range of industries, such as mining, agriculture, and tourism, that are ripe with opportunities for investment and work.
In essence, Papua New Guinea is a rare find in today's globalized world. Living here is like stepping into a living museum of ancient cultures, teeming jungles, and untapped economic potential, making it an enticing option for anyone seeking a unique, enriching experience.
Rich Cultural Diversity with Over 800 Languages
Stunning Landscapes from Rainforests to Coral Reefs
Adventure Opportunities & Activities
Strong Sense of Community, Traditional Village Life
Economic Opportunities for Work & Investment
A Secure Environment for Travellers & Expatriates
Easy Access to Fresh & Organic Food
Peaceful Living, Away from the Urban Hustle
Cultural Festivals of Music, Dance & Colour
Study, Work and Live in Papua New Guinea
EDUCATIONAL SYSTEM
Studying in Papua New Guinea is a captivating journey that combines academic progress with an in-depth understanding of diverse cultures and natural wonders. It offers students a distinctive education setting enriched by unique experiences beyond the conventional classroom.
One of the standout benefits of studying in Papua New Guinea is exposure to a culturally diverse environment. With over 800 languages spoken, students have the opportunity to learn about a wide variety of customs, traditions, and worldviews that expand their understanding and tolerance, fostering global citizens.
Another significant advantage is the country's commitment to practical and field-based learning, especially in areas like environmental science, marine biology, anthropology, and sustainability studies. The country's rich biodiversity and intricate cultural tapestry provide an unparalleled natural laboratory for hands-on research and exploration.
The educational institutions in Papua New Guinea are renowned for their warm and supportive community. Small class sizes facilitate individual attention and a close-knit atmosphere, encouraging a more personalized education journey.
Furthermore, the cost of living and tuition in Papua New Guinea is generally lower compared to many Western countries, making it a financially viable option for many students. The country's government also supports international students with various scholarships and grants, thus enhancing its appeal as an international study destination.
Lastly, studying in Papua New Guinea is not just about gaining a degree; it's about embracing a unique way of life. From joining vibrant cultural festivals to exploring the beautiful landscapes during free time, students have the opportunity to live and learn in one of the world's most fascinating and biodiverse places, enriching their overall educational experience.
EMPLOYMENT OPPORTUNITIES
Working in Papua New Guinea provides a unique opportunity to boost your career while experiencing the enriching cultural diversity and magnificent natural landscapes of this Pacific nation. There are multiple benefits to carving out a professional path in this country.
One of the significant benefits of working in Papua New Guinea is the thriving economy, characterized by industries like mining, agriculture, fisheries, and tourism. These industries are abundant with opportunities for both locals and expats, offering a variety of roles to suit different skills and experiences.
The country's commitment to economic growth and development often translates into competitive salaries and benefits for employees. Papua New Guinea also presents opportunities for rapid career progression, especially for those who are adventurous and can adapt to the unique local conditions.
Working in such a culturally diverse environment also promotes cross-cultural communication skills, flexibility, and adaptability — qualities highly prized in today's globalized workforce. It encourages a broader perspective and fosters personal and professional growth.
Papua New Guinea's work culture is deeply community-oriented, reflecting the nation's strong ties and mutual support. This sense of community often extends to the workplace, creating a friendly and supportive work environment.
Moreover, the balance between work and life is notably respected in Papua New Guinea. The country's breathtaking natural beauty provides ample opportunities for weekend adventures and relaxation, ensuring a quality lifestyle.
In essence, working in Papua New Guinea is not merely about earning a living but about gaining life-changing experiences. It's a chance to develop professionally while immersing oneself in a vibrant cultural heritage and enjoying an awe-inspiring natural setting.
THE ECONOMIC POTENTIAL OF PAPUA NEW GUINEA
Papua New Guinea offers a wealth of economic advantages, making it an ideal destination for those looking to start a new business or work as digital nomads. The country boasts a robust economy driven by sectors like mining, agriculture, tourism, and fisheries. This economic diversity presents multiple avenues for entrepreneurs to explore and invest in. The government also actively promotes foreign investment, offering various incentives such as tax breaks, making it even more attractive for business start-ups.
For digital nomads, Papua New Guinea presents a unique blend of work and adventure. With increasing technological infrastructure and connectivity, it's becoming easier to work remotely while enjoying the incredible natural and cultural offerings of the country. This work-life balance not only increases productivity but also significantly improves the quality of life.
EXPERIENCE THE BREATHTAKING BEAUTY OF PAPUA NEW GUINEA
Living in Papua New Guinea means waking up to awe-inspiring beauty every day. The country is renowned for its stunning landscapes, from towering volcanic mountains, sprawling rainforests, and picturesque islands to vibrant coral reefs. Residents can regularly enjoy hiking, diving, bird-watching, and countless other outdoor activities. The country's unique biodiversity also provides an incredible opportunity for nature enthusiasts and photographers.
Moreover, Papua New Guinea's climate is tropical throughout the year, offering warm temperatures and abundant sunshine. This lovely weather not only makes everyday life enjoyable but also provides excellent conditions for various recreational activities, promoting a healthy, active lifestyle.
PUBLIC SERVICES AND HEALTHCARE
Papua New Guinea has been steadily improving its public services, with the government investing heavily in sectors such as healthcare, education, and infrastructure. Hospitals and clinics in major cities offer decent medical care, with some private hospitals even providing services at par with Western standards. The government's efforts towards universal healthcare are continually expanding access to essential health services across the country.
ACCOMMODATION AND REAL ESTATE INVESTMENTS
The housing market in Papua New Guinea offers varied options to suit different budgets and lifestyles, ranging from modern apartments in city centres to traditional houses in rural areas. As the country develops, there is growing potential in real estate investment. The demand for quality housing is on the rise, especially in urban areas and tourist hotspots. With the government's support for foreign investment, those investing in real estate can expect a promising return on investment.
LIVING THE RETIREMENT DREAM IN PAPUA NEW GUINEA
Papua New Guinea is an excellent choice for retirees seeking a peaceful and fulfilling lifestyle amidst nature. The cost of living is relatively low compared to Western countries, making it financially viable for many retirees. The slower pace of life, coupled with the country's beautiful climate and warm community, provides a perfect setting for a relaxed retirement life.
Foreigners find the locals friendly and welcoming, making it easy for them to integrate into the community. Plus, the country's vibrant cultural scene and various recreational activities ensure that life here is never dull.
THE LUCRATIVE PROSPECT OF LIFE IN PAPUA NEW GUINEA
Living in Papua New Guinea, with all its economic, cultural, and natural offerings, can be highly rewarding. Whether you're starting a business, working remotely, investing in real estate, or looking for an ideal retirement destination, the country presents a wealth of opportunities. The blend of stunning landscapes, friendly community, and rich cultural heritage makes life here not just profitable, but also enriching and fulfilling.
Moreover, the affordable cost of living, coupled with the potential for high returns on investments, particularly in sectors like real estate and tourism, make it an attractive option for those seeking both financial and personal growth.
VISA REQUIREMENTS AND IMMIGRATION LAWS
Papua New Guinea has a friendly approach towards foreigners wishing to visit, work, or settle in the country. It offers various types of visas, including tourist, business, work, and permanent residency visas, based on the individual's purpose of stay. The requirements for these visas are quite standard, including a valid passport, proof of sufficient funds, and in some cases, a letter from a sponsor or inviting party in Papua New Guinea.
For those looking to permanently settle, the country offers a residency program that requires living in the country for a specified number of years. The government is also receptive to retirees and investors looking to make Papua New Guinea their home.
It's always advisable to check the latest visa requirements and immigration laws either on the official website of the Papua New Guinea Immigration and Citizenship Authority or by contacting the nearest Papua New Guinea embassy or consulate. Partnering with a reputable immigration consultant like VIP Visa can also help navigate this process smoothly and successfully.
At VIP Visa, we pride ourselves on our years of experience in helping clients navigate the complex process of obtaining visas, residencies, and second nationalities or passports. If you are considering a visit or moving to Papua New Guinea, we are here to guide you through the process. Our team of experts will ensure that you have all the necessary information and support to make your dream come true. See below to find more about visa categories and let us help you embark on your new journey!
Apply Now