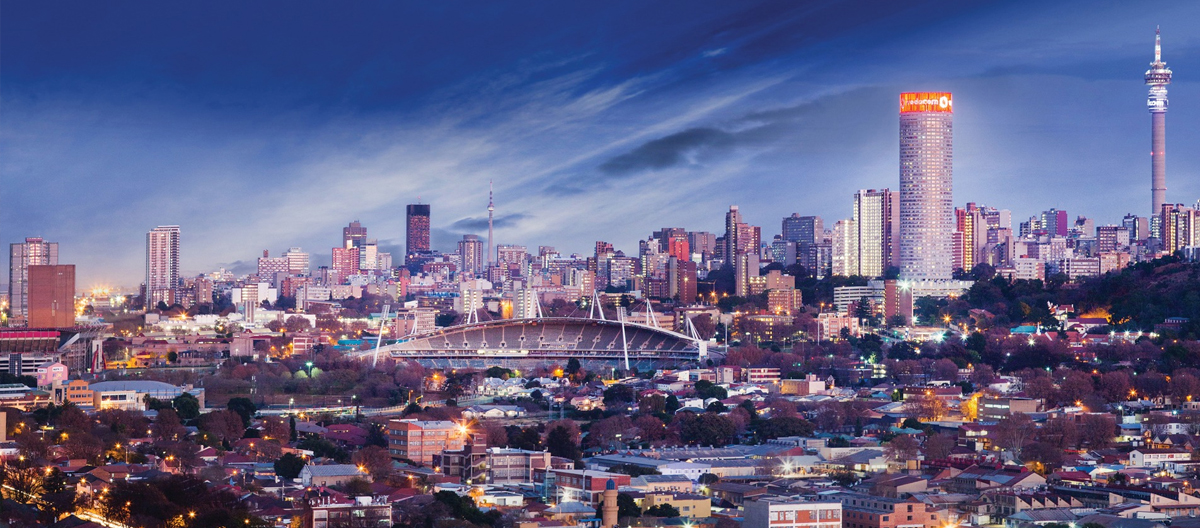 Benefits of life in South Africa
South Africa, known as the "Rainbow Nation," is a country of rich cultural diversity, breathtaking landscapes, and an enticing blend of modern urban life and untouched natural beauty. Living in South Africa can be a life-changing experience, offering a unique mix of heritage, adventure, and opportunity.
South Africa boasts a robust economy, ranking among the strongest on the African continent. Its financial and industrial sectors are well-developed, providing ample job opportunities for both local and foreign talent. The cost of living is also relatively lower compared to many Western countries, meaning a higher standard of living can be enjoyed for less.
The country is renowned for its temperate climate, with mild winters and warm, sunny summers. This provides ample opportunity to explore the country's numerous outdoor activities, from hiking in the Drakensberg Mountains to surfing in Jeffrey's Bay.
South Africa's multicultural society is one of its greatest assets. Living here, one can enjoy a melting pot of different cultures, cuisines, and traditions, promoting a rich tapestry of human connections and mutual understanding. The country's commitment to human rights and equality, enshrined in its progressive constitution, also ensures a society that respects and values diversity.
Moreover, South Africa has a world-class healthcare system, with private hospitals and clinics that meet international standards. Education is a top priority too, with numerous prestigious institutions offering a wide range of courses and programs.
In short, South Africa offers a dynamic and rewarding living experience, where every day brings new adventures, discoveries, and opportunities.
Strong Economy with Diverse Job Opportunities
Lower Cost of Living Compared to Western Countries
Enjoyable Climate Perfect for Outdoor Activities
Rich Cultural Diversity & a Welcoming Society
High Standard of Healthcare Services
Excellent Educational Institutions for All Age Groups
A Wide Array of Recreational Activities
A Food-Lover's Paradise with a Mix of Cuisines
Modern Cities Balanced with Natural Landscapes
Commitment to Human Rights & Equality
Study, Work and Live in South Africa
EDUCATIONAL SYSTEM
Studying in South Africa offers students a unique blend of high-quality education, vibrant multicultural exposure, and a captivating natural environment.
The country boasts an excellent education system with a range of top-tier universities and colleges, many of which are renowned worldwide. Institutions such as the University of Cape Town and the University of Witwatersrand are recognized for their rigorous academic standards and innovative research programs. A wide array of courses is available across numerous disciplines, catering to the diverse interests of students.
One of the key benefits of studying in South Africa is its affordability. The cost of tuition, as well as living expenses, is considerably lower than in many Western countries, making it an attractive destination for international students.
In addition to academic excellence, South Africa offers an enriching social and cultural experience. It's a vibrant, multicultural society where students can learn from diverse cultures, traditions, and languages. This cultural immersion aids in broadening perspectives and enriching personal growth.
The country's beautiful landscapes and unique biodiversity also provide a stunning backdrop for exploration and adventure outside the classroom. Whether it's exploring the Table Mountain, taking a safari in the Kruger National Park, or visiting the historic Robben Island, there's always something new and exciting to discover.
Furthermore, South Africa is a country where significant historical events have shaped its present. This makes it an interesting place to study subjects like history, politics, and social sciences.
Overall, studying in South Africa offers a comprehensive educational experience that combines academic rigor with cultural richness, social diversity, and adventure.
EMPLOYMENT OPPORTUNITIES
Working in South Africa offers an array of benefits, from robust job opportunities to an enriching cultural experience and a great work-life balance.
South Africa's economy is one of the most developed and diversified in Africa, with key sectors including finance, mining, manufacturing, and tourism. This economic diversity translates into a broad range of job opportunities, catering to different skills and expertise. The country is also a significant player in the global business landscape, hosting numerous multinational corporations and providing opportunities to work with a diverse, international workforce.
The cost of living in South Africa is relatively low compared to Western countries, which means that your earnings can stretch further. This affordability, coupled with a high standard of living, makes South Africa an attractive destination for professionals seeking a rewarding work-life balance.
South Africa is also renowned for its cultural diversity, offering a multicultural working environment that promotes inclusivity and mutual respect. This can provide valuable opportunities for personal and professional growth, enabling you to expand your cultural understanding and improve your communication skills.
Moreover, the country's labour laws are progressive, ensuring fair treatment, equal opportunities, and reasonable working conditions for all employees. Employee rights, such as maternity leave, sick leave, and annual leave, are well-protected.
Finally, the country's stunning landscapes and outdoor activities offer plenty of opportunities to relax and rejuvenate after work. Whether you enjoy hiking, wildlife, beach activities, or exploring diverse cuisines, South Africa has a lot to offer.
In conclusion, working in South Africa can be a rewarding experience, providing a vibrant professional environment, a comfortable lifestyle, and a chance to experience the country's rich culture and stunning natural beauty.
ECONOMIC ADVANTAGES
South Africa, one of Africa's most developed and diversified economies, offers a multitude of benefits for those looking to start a business or work as digital nomads. Its sectors range from finance and mining to manufacturing and tourism, creating a vast array of business opportunities. With its strategic geographical position, South Africa acts as a gateway to the African market, facilitating trade and investment. The country is well-equipped with modern infrastructure, including high-speed internet, which makes it ideal for digital nomads and remote workers. Additionally, the government provides various incentives for start-ups and foreign investments, making the business environment conducive and encouraging.
BEAUTIFUL PLACES AND CLIMATE
South Africa is a paradise for nature lovers and adventurers. From the breathtaking Table Mountain and the vast Kruger National Park to the scenic Garden Route and the sun-kissed beaches of Durban, there's always a new landscape to explore. The country's diverse topography also means a variety of climates. The Western Cape enjoys a Mediterranean climate with warm, dry summers and mild, moist winters, while the interior Highveld has a subtropical highland climate with vastly different temperatures between seasons. This diverse weather range caters to various preferences, whether you prefer soaking in the sun or enjoying cooler climes.
PUBLIC SERVICES
South Africa is committed to providing quality public services. Education is a top priority, with numerous prestigious institutions offering a wide range of courses. The transport system is well-developed, including extensive road networks, airports, and rail services. The government is also investing heavily in sustainable energy and digital infrastructure, further enhancing the quality of life.
HEALTHCARE
The country's healthcare system is two-tiered, with a well-established private sector that complements the public health service. The private healthcare sector is known for its high standard of care, with many hospitals and clinics adhering to international standards. Moreover, South Africa is at the forefront of medical research and innovation in the region, making significant strides in areas like HIV/AIDS and tuberculosis.
ACCOMMODATION AND REAL ESTATE INVESTMENT
South Africa offers a wide variety of accommodations, from modern city apartments to tranquil seaside villas and country homes. The real estate market is also ripe with investment opportunities. With the relatively low cost of property compared to Western countries, it's an attractive option for foreign investors. The country has seen consistent growth in property values, offering good returns on investment. Additionally, South Africa has a robust legal framework that protects property rights, ensuring a secure investment environment.
RETIREMENT AND LIVING FOR FOREIGNERS
South Africa is increasingly becoming a popular retirement destination for foreigners, thanks to its affordable cost of living, excellent healthcare, and pleasant climate. The country offers a relaxed lifestyle with a wide array of recreational activities, from golfing and fishing to wildlife safaris and wine tasting. English is widely spoken, which eases communication, and the South African people are known for their warmth and hospitality.
LUCRATIVE OPPORTUNITIES
All these factors combined make South Africa a lucrative choice for living, working, investing, and retirement. The strong economy and business-friendly environment offer opportunities for career growth and business success. The lower cost of living and property prices mean that your money can go further, whether it's enjoying a higher standard of living or investing in real estate. The stunning natural beauty and recreational activities enrich the quality of life, making every day a new adventure.
VISA REQUIREMENTS AND IMMIGRATION LAWS
If you're considering making the move to South Africa, it's important to understand its visa requirements and immigration laws. The country offers various types of visas, including work visas, business visas, study visas, and retirement visas, each with its specific requirements.
For business owners and entrepreneurs, there's a Business Visa that requires proof of investment capital and a detailed business plan. Work visas may require a job offer from a South African employer and certain qualifications. The Retirement Visa requires proof of financial means to support yourself without the need for paid employment.
South Africa's immigration laws are designed to attract skilled foreign workers and investors to contribute to the country's economy. They are also relatively welcoming to retirees who wish to spend their golden years enjoying what the country has to offer.
In summary, South Africa offers a wealth of opportunities and benefits for those seeking a dynamic and rewarding living experience. Whether you're a digital nomad, business owner, investor, retiree, or simply seeking a new adventure, South Africa welcomes you with open arms.
At VIP Visa, we pride ourselves on our years of experience in helping clients navigate the complex process of obtaining visas, residencies, and second nationalities or passports. If you are considering a visit or moving to South Africa, we are here to guide you through the process. Our team of experts will ensure that you have all the necessary information and support to make your dream come true. Please see below for more information about our visa categories and let us help you embark on your new journey!