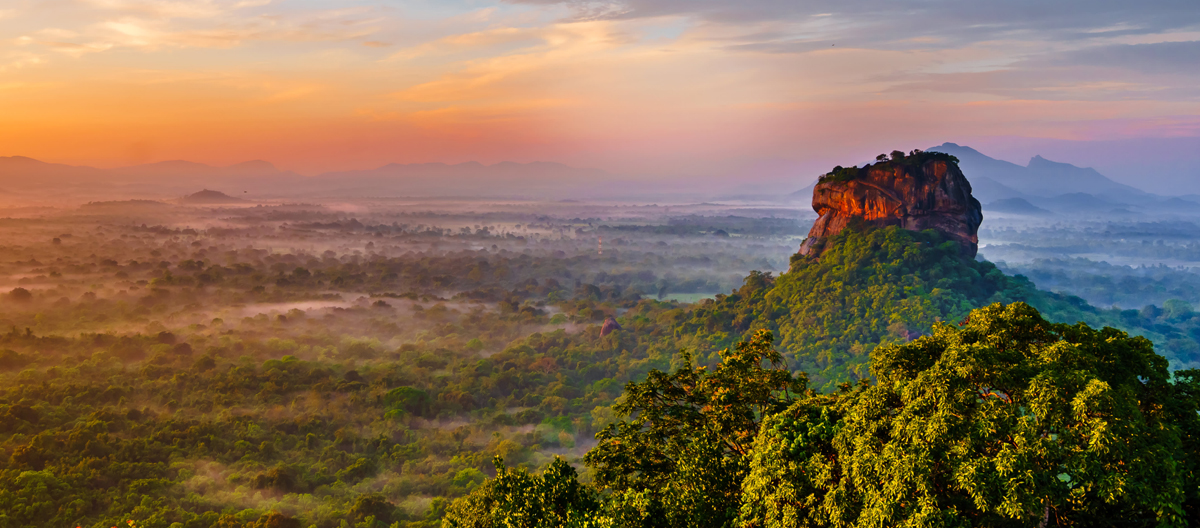 Benefits of life in Sri Lanka
Sri Lanka, a beautiful gem in the Indian Ocean, offers a unique blend of breathtaking landscapes, rich cultural heritage, and a warm, welcoming community. Over the years, Sri Lanka has increasingly become an appealing destination for those seeking a new life abroad.
Living in Sri Lanka offers a harmonious balance between modernity and tradition. Its cities are equipped with the latest infrastructure, and yet they preserve the rich history and cultural heritage of the country. Sri Lanka is also recognized globally for its high-quality health care system, with well-equipped hospitals and experienced doctors.
Moreover, the cost of living in Sri Lanka is relatively low compared to many other countries. From housing to food and entertainment, residents find their money goes a lot further, allowing for a comfortable lifestyle.
The natural beauty of Sri Lanka is unmatched. You will be surrounded by lush green landscapes, pristine beaches, and diverse wildlife. This not only provides endless opportunities for exploration and adventure but also contributes to a peaceful and relaxed lifestyle.
Additionally, Sri Lanka is a safe and welcoming country. The local people are known for their hospitality and friendliness, making newcomers feel at home quickly. The sense of community is strong, adding to the overall appeal of life in Sri Lanka.
A Rich Blend of Cultural Heritage & Modern Living
Affordable Cost of Living
High-Quality Healthcare System
Breathtaking Natural Beauty & Diverse Wildlife
Friendly, Welcoming Local Community
Excellent Infrastructure & Amenities
Wide Range of Recreational Activities
Delicious Cuisine, Rich in Flavours & Diversity
Stable Political Environment & Low Crime Rates
Offering Easy Travel to Other Parts of Asia
Study, Work and Live in Sri Lanka
EDUCATIONAL SYSTEM
Studying in Sri Lanka provides an enriching and unique educational experience that goes beyond conventional classroom learning. The country's education system is renowned for its emphasis on both academic rigor and creative thinking, preparing students well for the challenges of the 21st century.
One of the key benefits of studying in Sri Lanka is the high-quality education offered at an affordable cost. The country has a number of prestigious universities and colleges that offer a wide range of programs in various fields, from sciences and engineering to arts and humanities. Moreover, the cost of tuition and living expenses is significantly lower than in many Western countries, making it a financially viable option for many international students.
In addition, studying in Sri Lanka gives students the opportunity to immerse themselves in a rich and diverse culture. This cultural exposure broadens perspectives and enhances personal growth, making students more open-minded and adaptable.
Sri Lanka's strategic location in South Asia also means that students can easily explore other Asian countries during their study breaks. This adds an extra dimension to the overall study abroad experience.
Finally, Sri Lanka's warm and welcoming society makes it a comfortable and safe place for international students. The local people are known for their hospitality and friendliness, and students can quickly feel at home in this diverse and vibrant community.
In summary, studying in Sri Lanka offers a holistic educational experience that combines academic excellence, cultural immersion, personal growth, and affordability. It's an excellent choice for students looking to gain a globally recognized education while experiencing life in a unique and diverse country.
EMPLOYMENT OPPORTUNITIES
Working in Sri Lanka offers a unique blend of professional growth and personal fulfilment. The country's economy is steadily growing, presenting abundant opportunities across various sectors, from tourism and agriculture to IT and telecommunications.
One of the primary benefits of working in Sri Lanka is its thriving business environment. With a strategic location, robust infrastructure, and a government keen on attracting foreign investment, the country is well-poised for commercial success. This makes it an exciting place to work, with numerous possibilities for innovation and entrepreneurship.
Sri Lanka also provides competitive compensation packages, often including benefits such as housing and travel allowances. Coupled with the relatively low cost of living, this allows employees to enjoy a comfortable lifestyle.
Furthermore, Sri Lanka is renowned for its work-life balance. While hard work is valued, so is personal time. With beautiful landscapes, beaches, and cultural sites at your doorstep, there are plenty of opportunities for relaxation and recreation after work hours.
Working in Sri Lanka also means being part of a diverse and inclusive workforce. Sri Lankans are known for their warm hospitality, and this extends to the workplace as well. The multicultural environment facilitates cross-cultural understanding and collaboration, making it a richly rewarding professional experience.
Finally, working in Sri Lanka can be a stepping stone to career advancement. The experience of working in a dynamic and emerging economy like Sri Lanka can be a valuable addition to your resume, enhancing your employability in the global job market.
In summary, working in Sri Lanka offers a unique combination of professional growth, financial benefits, work-life balance, cultural immersion, and career advancement. It's a compelling choice for professionals seeking a rewarding career abroad.
ECONOMIC ADVANTAGES
Sri Lanka is a burgeoning economic hub, with a steady economic growth rate and an environment conducive to starting a business. The country offers a wide range of opportunities for entrepreneurs and digital nomads alike. The Sri Lankan government has implemented policies to attract foreign investment, offering tax incentives and streamlined business registration processes. For digital nomads, the availability of high-speed internet connectivity in most cities, coupled with the affordable cost of living, makes Sri Lanka an ideal location to work remotely.
NATURAL BEAUTY AND CLIMATE
Sri Lanka is a paradise for nature lovers and adventure seekers. The country is blessed with a plethora of stunning landscapes, from pristine beaches to lush rainforests, tranquil lakes to majestic mountains. Whether you enjoy surfing, hiking, wildlife spotting, or simply soaking up the sun, there's always something to do. Moreover, Sri Lanka has a tropical climate, with warm temperatures and plenty of sunshine throughout the year, making it a great place to live for those who enjoy outdoor activities.
PUBLIC SERVICES
Sri Lanka boasts an efficient public services system. The country has a well-developed transport network, ensuring easy commutes within cities and travel to other parts of the country. The education system in Sri Lanka is highly regarded, with a high literacy rate and numerous quality schools and universities. The country also has a reliable utility system, providing consistent electricity, water, and telecommunications services.
HEALTHCARE
Healthcare in Sri Lanka is top-notch, with a mix of public and private healthcare services available. The country's healthcare system is recognized for its quality and accessibility, and the government continues to invest significantly in healthcare infrastructure and services. Hospitals and clinics are well-equipped, and there is a plentiful supply of experienced doctors and healthcare professionals. This makes living in Sri Lanka a good choice for those prioritizing health and wellness.
ACCOMMODATION AND REAL ESTATE INVESTMENT
Sri Lanka offers a wide range of accommodation options, from affordable apartments to luxury villas. The cost of housing is relatively low compared to many Western countries, making it possible to enjoy a comfortable lifestyle at a fraction of the cost. For those interested in real estate investment, Sri Lanka holds significant potential. The real estate market has been on an upward trend, driven by growing demand for both residential and commercial properties. This, coupled with the country's strategic location and strong economic growth prospects, makes real estate investment in Sri Lanka a lucrative opportunity.
RETIREMENT IN SRI LANKA
Sri Lanka is an increasingly popular destination for retirement. The combination of a warm climate, stunning natural beauty, affordable cost of living, and high-quality healthcare makes it an attractive choice for retirees. Sri Lankans are known for their hospitality and friendliness, and foreign retirees can expect a warm welcome and a strong sense of community. Additionally, the country's rich cultural heritage and numerous recreational activities ensure there's always something to keep retirees engaged and entertained.
THE LUCRATIVENESS OF LIVING IN SRI LANKA
The benefits of living in Sri Lanka are extensive and varied. The economic advantages offer opportunities for financial growth, whether through entrepreneurship, remote work, or real estate investment. The country's natural beauty and pleasant climate enhance the quality of life, while the efficient public services ensure convenience and ease of living. The excellent healthcare system provides peace of mind, and the potential for a fulfilling and enjoyable retirement is high. All these factors make living in Sri Lanka a lucrative choice.
VISA REQUIREMENTS AND IMMIGRATION LAWS
Sri Lanka has a fairly straightforward and welcoming approach towards foreigners intending to live, work, or retire in the country. There are various types of visas available, including tourist visas, business visas, and resident visas. The country also offers a 'My Dream Home Visa Programme' for retirees, which provides a two-year renewable visa. However, it's important to note that visa requirements can change, and it's advisable to check the latest information from the Department of Immigration and Emigration of Sri Lanka or consult with a reputable visa service provider like VIP Visa. In conclusion, the visa and immigration processes in Sri Lanka are designed to be as smooth and hassle-free as possible, further enhancing the appeal of this beautiful country as a place to live, work, and retire.
At VIP Visa, we pride ourselves on our years of experience in helping clients navigate the complex process of obtaining visas, residencies, and second nationalities or passports. If you are considering a visit or moving to Sri Lanka, we are here to guide you through the process. Our team of experts will ensure that you have all the necessary information and support to make your dream come true. Please see below for more information about our visa categories and let us help you embark on your new journey!