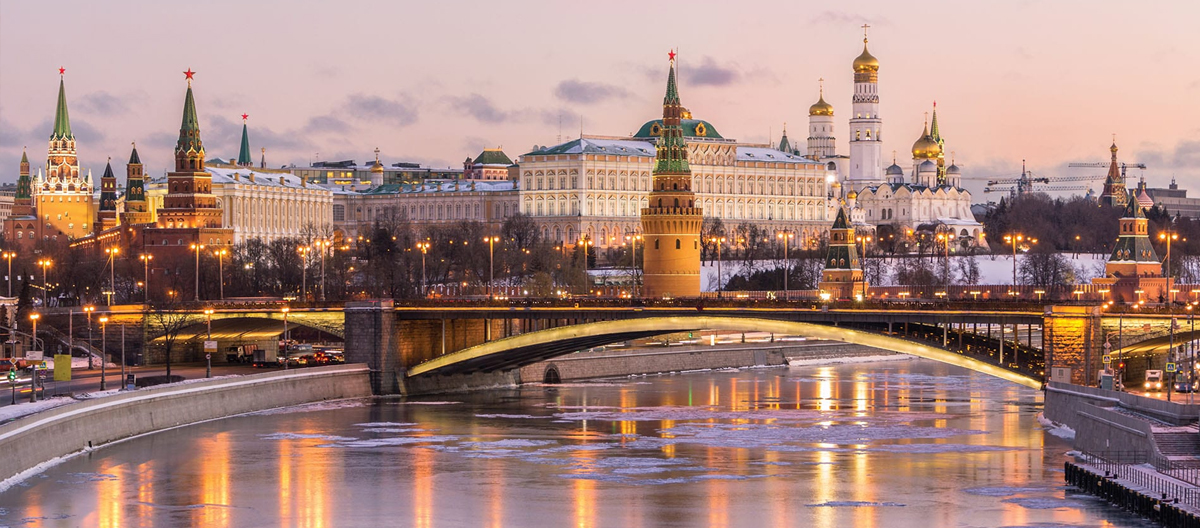 Benefits of life in Russia
With a rich cultural history and vast geographical expanse, Russia presents a life filled with diversity and opportunities.
Living in Russia means immersing oneself in a unique and vibrant culture that is infused with tradition. Russian literature, ballet, music, and visual arts are globally recognized, and residents have the chance to experience these firsthand. Additionally, the country's love for festivals and celebrations is infectious, offering an array of social events throughout the year.
Russia's extensive landscapes, from the vast Siberian tundra to the bustling streets of Moscow, allow for a wide variety of lifestyles. The country is known for its world-class cities that are a blend of modernity and heritage, offering high-quality amenities, entertainment, and opportunities for entrepreneurship. The lower cost of living in Russia compared to many Western countries also makes it attractive for those seeking a comfortable lifestyle on a reasonable budget.
In terms of education, Russia boasts a high literacy rate and a well-established education system with several top-ranking universities. This, coupled with an increasing demand for skilled professionals in various sectors, makes Russia an excellent place for career development.
Lastly, Russia is a gateway to both Europe and Asia, providing unique travel opportunities. The country's improving infrastructure and public transportation make traveling within Russia and to neighboring countries convenient and affordable.
Rich & Diverse Culture from Literature to Music
Geographic Diversity with Landscapes to Explore
Low Cost of Living, Compared to Western Countries
High-Quality Education, Top-Ranked Universities
Career Opportunities for Skilled Professionals
Unique Cuisine, a Blend of Cooking Traditions
Convenient Travel to both Europe & Asia
Moscow & Saint Petersburg are famous for Nightlife
Historic Landmarks with many UNESCO Sites
Improved Public Transportation & Infrastructure
Study, Work and Live in Russia
EDUCATIONAL SYSTEM
Studying in Russia offers a wealth of benefits that extend beyond mere academics. With over 750 universities and a multitude of courses available in both Russian and English, the country boasts a robust education system that is recognized worldwide.
One of the key advantages of studying in Russia is the cost-effectiveness. Tuition fees in Russian universities are generally lower than in many Western countries, and the cost of living is also comparatively affordable. This makes obtaining a high-quality education more accessible to a wider range of students.
Russian universities are renowned for their strong emphasis on research, particularly in fields such as Science, Engineering, and Medicine. Students are given numerous opportunities to engage in ground-breaking research and innovative projects, offering a practical approach to learning that is highly valued in the global job market.
Additionally, studying in Russia provides a chance to immerse oneself in a rich and diverse culture, learning a new language and experiencing life in one of the world's most significant geopolitical powers. This cultural exposure can broaden horizons, foster personal growth, and improve cross-cultural communication skills.
Finally, Russia's strategic location at the crossroads of Europe and Asia means students can explore different parts of the continent easily, enriching their overall study experience. Hence, choosing to study in Russia can open doors to myriad opportunities, both academically and personally.
EMPLOYMENT OPPORTUNITIES
Working in Russia can be a unique and rewarding experience, providing a myriad of opportunities to grow both professionally and personally.
Russia is home to a diverse array of industries, ranging from energy and mining to information technology and finance. The country's growing economy offers a wealth of job opportunities, particularly for skilled professionals. In recent years, Russia has placed a strong emphasis on technological innovation, making it an ideal destination for tech professionals and entrepreneurs.
The country also offers competitive salaries, particularly in sectors such as IT, engineering, and finance. Coupled with a relatively lower cost of living compared to many Western countries, employees can often maintain a comfortable lifestyle.
Moreover, working in Russia offers a unique cultural experience. It provides an opportunity to learn Russian – one of the United Nations' six official languages – and understand the country's rich history and traditions. This cultural immersion can enhance global awareness and cross-cultural communication skills, which are highly valued in today's globalized job market.
Additionally, Russia's geographical location presents a unique advantage. Being at the crossroads of Europe and Asia, it allows easy access to explore both continents. The country's improved infrastructure and public transportation also make commuting within the country and to neighbouring nations convenient.
Lastly, working in Russia offers an opportunity to build a global network of professional contacts, which can be invaluable for future career advancement. Therefore, working in Russia can be a stepping stone to a fulfilling international career.
ECONOMIC ADVANTAGES AND OPPORTUNITIES FOR ENTREPRENEURS AND DIGITAL NOMADS
Russia's economy, the eleventh largest in the world by nominal GDP, presents a myriad of opportunities for entrepreneurs and digital nomads. As one of the leading global producers of oil and natural gas, Russia has a strong foundation in the energy sector. However, the country's economic landscape is diversifying. There is a burgeoning tech scene, with Russia being home to a growing number of tech start-ups and renowned tech companies. The Russian government offers support for entrepreneurs, including tax incentives and grants for starting a business. Digital nomads will find a dynamic and connected environment, with cities like Moscow and Saint Petersburg offering excellent co-working spaces and a high-speed internet infrastructure.
BEAUTIFUL LANDSCAPES AND CLIMATE
Russia's geographical diversity is staggering. From the beautiful beaches of the Black Sea to the vast Siberian wilderness, and the stunning Lake Baikal to the majestic Ural Mountains, Russia offers breathtaking natural beauty. The country experiences a wide range of climatic conditions. While the winters can be very cold, especially in the northern regions, the summers are often warm to hot, and in southern cities like Sochi, the climate is subtropical. This variation in weather conditions offers residents an array of outdoor activities, from skiing and ice skating in winter to hiking and swimming in summer.
PUBLIC SERVICES
Russia has made significant strides in enhancing its public services. The public transportation system is well-developed, particularly in major cities where the metro, buses, trams, and trolleys are reliable and efficient. Russia has also invested heavily in infrastructure, with new roads, airports, and railways being built. The government also provides subsidized utilities, making the cost of living more affordable.
HEALTHCARE POTENTIAL
Healthcare in Russia is a mixed system, with the state providing free healthcare to all citizens and residents, funded by the mandatory State Health Insurance. The quality of public healthcare can vary; however, it has been improving, with a focus on modernizing medical facilities and increasing the number of healthcare professionals. There are also many private healthcare providers offering high-quality services. Russia is renowned for its strong research in medical sciences, offering potential for advancements in healthcare services.
ACCOMMODATION AND REAL ESTATE INVESTMENT
The Russian real estate market offers opportunities for investment. While city center prices can be high, more affordable properties can be found in the suburbs. For those looking to rent, the cost of housing in Russia is generally lower than in Western European countries. Investing in Russian real estate can be profitable as the market is rebounding and there is potential for property values to increase over time.
RETIREMENT AND LIVING FOR FOREIGNERS
For retirees and foreigners looking for a unique living experience, Russia offers numerous advantages. The cost of living is relatively low, and the country has a rich culture and history to explore. There are large expatriate communities, particularly in major cities, and Russians are known for their warm hospitality. Retirees can enjoy a relaxed lifestyle with a wide range of leisure activities and social clubs to join.
LUCRATIVE OPPORTUNITIES AND BENEFITS
Living in Russia can be a lucrative experience. The diverse and growing economy offers abundant job opportunities and entrepreneurial possibilities. The cost of living, including housing, utilities, and public services, is generally lower compared to many Western countries. The opportunity to invest in real estate and potentially achieve substantial returns is a significant draw. Additionally, the cultural and geographical richness of Russia enhances the quality of life, making it an attractive place to live.
VISA REQUIREMENTS AND IMMIGRATION LAWS
Russia has various visa categories for different purposes, including work, study, tourism, and private visits. It's essential to apply for the correct visa type and comply with its conditions. For long-term stays, such as for work or study, a temporary residence permit is required, which can be converted into a permanent residence after a certain period. The Russian government has been working on simplifying immigration laws to attract more foreign professionals and investors. However, it's recommended to consult with immigration experts or legal advisors to understand the detailed requirements and processes.
At VIP Visa, we pride ourselves on our years of experience in helping clients navigate the complex process of obtaining visas, residencies, and second nationalities or passports. If you are considering a visit or moving to Russia, we are here to guide you through the process. Our team of experts will ensure that you have all the necessary information and support to make your dream come true. Please see below for more information about our visa categories and let us help you embark on your new journey!