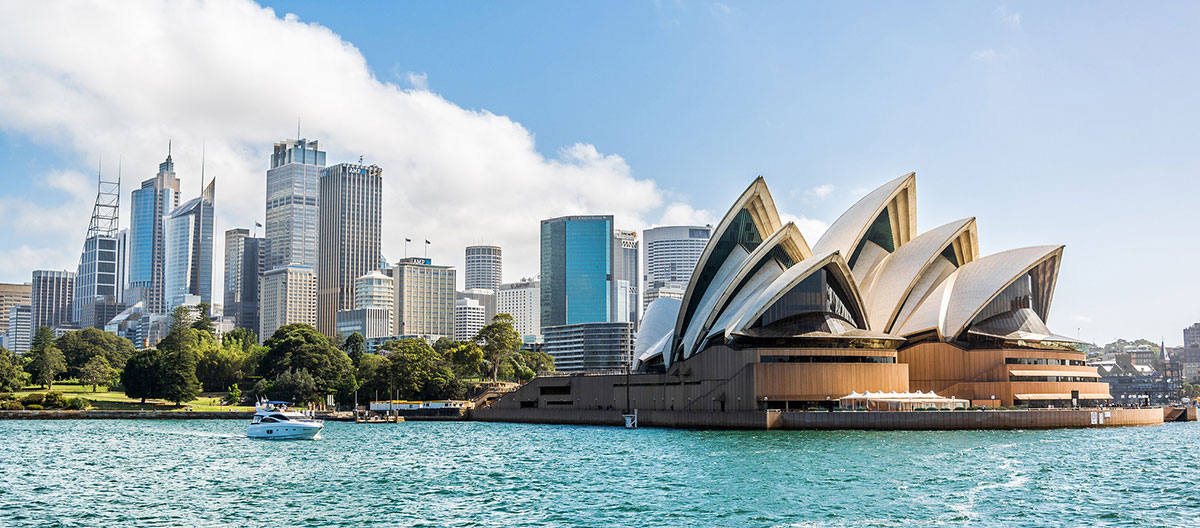 Benefits of life in Australia
Australia, often regarded as the land of plenty, offers an enviable quality of life that is high on the list for many individuals seeking to relocate. It's a country with a vibrant and diverse culture, a thriving economy, and an environment that offers an impressive variety of landscapes and lifestyles.
The standard of living in Australia is one of the highest in the world, reflected in its excellent healthcare system, high-quality education, and strong economy. Australia's healthcare system is a blend of public and private services, offering high-quality medical care that is accessible and affordable. The country's education system is world-renowned, with many top-ranking universities and a strong emphasis on research and development.
Australia's economy is robust and resilient, buoyed by its rich natural resources, booming tourism, and strong sectors such as mining, agriculture, and services. The job market is dynamic and offers a wide range of opportunities for professionals from various fields. Moreover, Australia is a multicultural melting pot, with people from diverse backgrounds contributing to a rich and vibrant culture. This diversity is celebrated and respected, making it a welcoming place for immigrants.
The outdoor lifestyle is an intrinsic part of Australian life. With stunning beaches, vast outback, and a mild climate, Australia offers a healthy, outdoorsy lifestyle that is hard to beat. Moreover, Australia is known for its safety, with a low crime rate compared to global standards, making it an ideal place for families.
High Standard of Living
Safe with Multicultural Society
Economic Opportunitie
Education System with World-Renowned
Rich Culture with Easy-Going Lifestyle
Natural Beauty
Study, Work and Live in Australia
EDUCATIONAL SYSTEM
Studying in Australia comes with numerous benefits, making it an attractive destination for international students. With a globally recognized education system, world-class institutions, and a multicultural society, Australia provides an exceptional environment for students to thrive academically and personally.
One of the primary benefits of studying in Australia is the quality of education. Australian universities consistently rank among the top institutions globally, offering a wide range of courses that are recognized and respected worldwide. The Australian Qualifications Framework (AQF) ensures consistent standards across all levels of education, providing students with confidence in the qualifications they receive.
Australia is renowned for its cutting-edge research and innovation. Students have access to state-of-the-art facilities and opportunities to collaborate on groundbreaking projects. This focus on research and development allows students to gain hands-on experience in their chosen fields, preparing them for successful careers after graduation.
Financial support is available to international students in the form of scholarships, grants, and fellowships. These financial aid opportunities make studying in Australia more accessible and affordable, helping students achieve their educational goals without incurring substantial debt.
The multicultural society in Australia provides students with a diverse and enriching environment. Students have the chance to meet people from various backgrounds, fostering cultural exchange and understanding. This cultural diversity also extends to the classroom, creating a unique learning experience that prepares students for a globalized world.
Australia's natural beauty and outdoor lifestyle offer students a well-rounded experience. From stunning beaches to lush rainforests, there are countless opportunities to explore and enjoy the country's unique landscape. Additionally, the weather is generally mild, promoting an active and healthy lifestyle.
Student support services are abundant in Australia, providing assistance with accommodation, health services, and academic guidance. Universities often have dedicated international student offices, ensuring that students feel supported and have access to the resources they need to succeed. Studying in Australia offers the following:
High-quality education with globally recognized qualifications.
Access to cutting-edge research and innovation.
Financial support through scholarships, grants, and fellowships.
A multicultural society that fosters cultural exchange and understanding.
A beautiful environment and outdoor lifestyle to complement academic pursuits.
Comprehensive student support services for a successful study experience.
With these benefits, it's no wonder that Australia is an increasingly popular choice for international students seeking a world-class education and an enriching life experience.
EMPLOYMENT OPPORTUNITIES
Australia is a popular destination for those seeking a dynamic and rewarding work experience. The country's robust economy, multicultural society, and high standard of living make it an appealing choice for professionals around the globe. One of the primary benefits of working in Australia is the opportunity to work in a strong and stable economy. Australia has a diverse range of industries including mining, tourism, agriculture, and services, each providing a wealth of opportunities for career growth and job security. The country has a reputation for being innovative and forward-thinking, often leading the way in sectors such as technology, healthcare, and environmental sustainability.
Australian workplaces are known for their fair working conditions. The country has stringent labour laws that protect workers' rights and promote a healthy work-life balance. The standard working week is around 38 hours, and employees are entitled to benefits such as annual leave, sick leave, and parental leave. Australia also has a competitive minimum wage and strong trade unions.
Multiculturalism is celebrated in Australia, making it a vibrant and diverse place to work. The workforce is made up of people from a wide range of cultural backgrounds, providing an enriching work environment that fosters learning and understanding between cultures.
Australia's high standard of living is another significant benefit. Workers can enjoy excellent healthcare, high-quality education for their children, a clean environment, and a lifestyle that balances work and leisure. The country's natural beauty and mild climate provide plenty of opportunities for outdoor activities and relaxation outside of work hours. Working in Australia offers:
A robust and diverse economy with numerous job opportunities.
Fair working conditions and strong labour laws.
A multicultural work environment.
High standard of living, including excellent healthcare and education.
A beautiful environment and balanced lifestyle.
With these advantages, it's easy to see why Australia is an attractive option for professionals seeking to enhance their career while enjoying a high quality of life.
ECONOMIC ADVANTAGES
Australia, the world's twelfth-largest economy, offers diverse opportunities for individuals and businesses. The nation's economy is incredibly robust, driven by sectors such as mining, agriculture, manufacturing, finance, and tourism. This economic diversity offers an array of opportunities for those looking to start a new venture or expand an existing one. Australia has a reputation for being a launchpad for startups, thanks to government incentives, a thriving entrepreneurial culture, and a favorable business environment.
For digital nomads, Australia is particularly attractive. A strong digital infrastructure, high-speed internet access, and a thriving technology sector make the country an ideal place for remote work. Moreover, cities like Sydney, Melbourne, and Brisbane are not just vibrant cultural hubs but also home to numerous co-working spaces and innovation hubs, providing the perfect blend of work and leisure.
BEAUTY, WEATHER AND CLIMATE
Australia's natural beauty is world-renowned, with a variety of landscapes that cater to every taste. Whether it's the sandy beaches of the Gold Coast, the lush vineyards of the Barossa Valley, the rugged Outback, the tropical rainforests of Queensland, or the snow-capped mountains of Tasmania, there's something for everyone.
The climate is as diverse as the landscape, with tropical, temperate, and arid zones. The country is famous for its sunny weather, and most of Australia experiences more sunny days per year than any other continent, which is perfect for outdoor activities and an active lifestyle.
PUBLIC SERVICES
Australia's public services are designed to ensure a high standard of living for all residents. The country's public transportation systems, including buses, trams, ferries, and trains, are efficient and well-connected, ensuring easy commuting in urban areas.
The country takes pride in its commitment to sustainability, implementing policies that promote clean energy, recycling, and environmental conservation. Public spaces, including parks and beaches, are meticulously maintained, offering residents ample opportunities to enjoy Australia's natural beauty.
HEALTHCARE
Australia's healthcare system is globally recognized for its excellence. The nation follows a hybrid model, incorporating both public and private healthcare systems. Medicare, the public healthcare system, offers free or subsidized treatment to all citizens and permanent residents, ensuring that high-quality medical care is accessible and affordable.
Furthermore, Australia is at the forefront of medical research and innovation. The country is home to some of the world's leading medical research institutions and boasts a high standard of healthcare facilities and professionals.
ACCOMMODATION AND REAL ESTATE INVESTMENT
The real estate market in Australia offers a wide range of options, catering to different budgets and preferences. Whether it's a beachfront villa, a high-rise apartment in the city, or a peaceful home in the suburbs, there's something for everyone.
The country's real estate market has historically shown a strong growth trajectory, making property investment a potentially lucrative venture. Government schemes like the First Home Owner Grant further incentivize property ownership, making it a more achievable goal for many residents.
RETIREMENT
Australia is a popular choice for retirees from around the world. The country's high standard of living, excellent healthcare, and favorable climate make it an ideal destination for a peaceful and enjoyable retirement. Several visa options cater specifically to retirees, easing the immigration process.
Australia's focus on safety and security, coupled with a welcoming local community, makes it a comfortable and enjoyable place for seniors. The country's low crime rate and high standard of public services offer an additional layer of reassurance.
LUCRATIVENESS OF LIVING IN AUSTRALIA
The benefits of living in Australia are manifold, combining financial opportunities with a high standard of living. The country's strong economy offers numerous opportunities for business and job growth.
VISA REQUIREMENTS AND IMMIGRATION LAWS
Australia's immigration laws are designed to attract individuals who can contribute to the economy, enhance the cultural diversity, or fill gaps in the labor market. Consequently, the government offers a variety of visa categories, each with its own requirements.
For those wishing to start a business or invest in Australia, there are several visa subclasses under the Business Innovation and Investment Program. These visas typically require applicants to have a successful business or investment history and a significant amount of assets that they are willing to invest in Australia.
Skilled workers may be eligible for a variety of visas, such as the Skilled Independent Visa (Subclass 189), the Skilled Nominated Visa (Subclass 190), or the Temporary Skill Shortage Visa (Subclass 482). These visas require applicants to have skills in occupations listed on Australia's Skilled Occupations List, and the application process often involves a points-based system.
For retirees, there's the Investor Retirement (Subclass 405) visa, which allows self-funded retirees with no dependents to spend their retirement years in Australia.
Those looking to study in Australia would typically apply for a Student Visa (Subclass 500), which requires enrolment in a course of study in Australia.
For family members of Australian citizens or permanent residents, there are a variety of family visas including Partner Visas and Parent Visas.
All visa applications require the applicant to meet health and character requirements, and some visas also have age limits. It's recommended to check the official Australian Government Department of Home Affairs website or consult with a registered migration agent for the most accurate and up-to-date information.
In summary, Australia's immigration laws are comprehensive and cater to a wide variety of circumstances, but they can also be complex. It's essential to understand the requirements of the specific visa you're applying for and to ensure that you can meet these requirements before beginning the application process.
At VIP Visa, we pride ourselves on our years of experience in helping clients navigate the complex process of obtaining visas, residencies, and second nationalities or passports. If you are considering a visit or moving to Australia, we are here to guide you through the process. Our team of experts will ensure that you have all the necessary information and support to make your dream come true. See below to find more about visa categories and let us help you embark on your new journey!