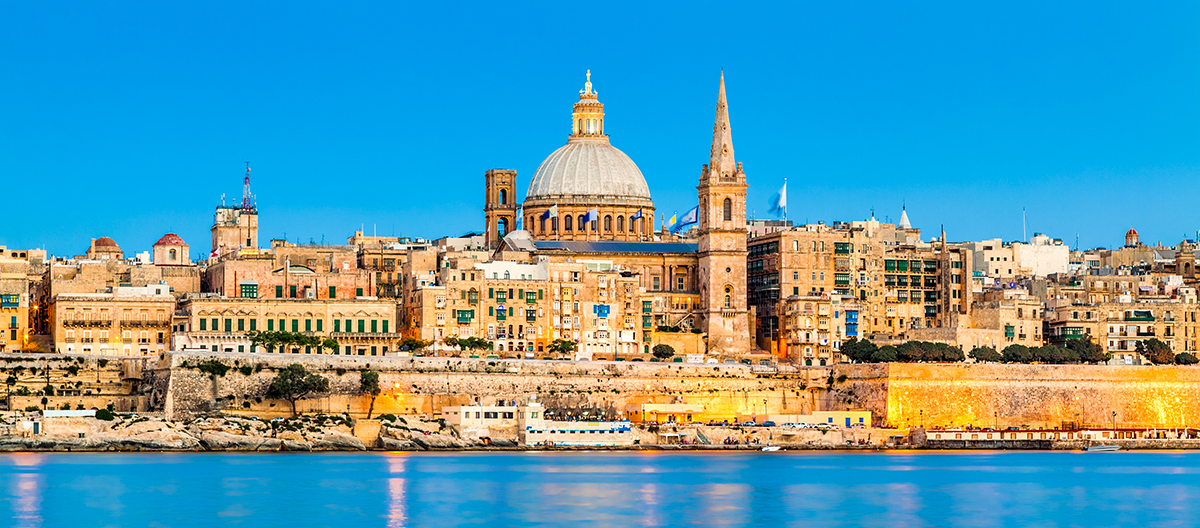 Benefits of life in Malta
Malta, a jewel in the Mediterranean, offers a plethora of reasons to consider it as your next travel destination or even your new home. The benefits of life in Malta are diverse and plentiful, appealing to a wide range of lifestyles and preferences.
Malta is an enchanting archipelago brimming with history and culture. Its towns and cities are a mosaic of various historical influences, with the remnants of the Phoenicians, Romans, Moors, Normans, Sicilians, French, and British all contributing to its unique cultural blend. The Maltese lifestyle is a symphony of relaxation and excitement, combining the tranquillity of Mediterranean life with the thrill of numerous activities, from diving and yachting to exploring UNESCO World Heritage sites.
The Maltese people are known for their warmth and hospitality, creating a welcoming environment for newcomers. English is one of the two official languages of the country, making communication and integration easier for those coming from English-speaking countries.
Malta also boasts a robust economy with a vibrant business environment. The nation's strategic location in the heart of the Mediterranean offers unique opportunities for commerce and networking, while the government's attractive tax incentives and strong legal and regulatory framework make it an appealing destination for businesses and entrepreneurs.
Moreover, Malta offers an excellent quality of life. Its high standard of living is complemented by a splendid climate, with over 300 days of sunshine per year. The country's healthcare system is top-rated, and the education sector is of high quality, offering various international schools.
Rich Historical & Cultural Heritage
Excellent Climate, Warm Summers & Mild Winters
Eases Communication & Integration in English
High Quality of Life & Top-Rated Healthcare
Strong Economy: Stable & Growing
At the Crossroads of Europe & Africa
Known for Their Hospitality & Friendliness
Outdoor Activities with Beautiful Landscapes
Quality Education with Local & Intl' Schools
Attractive Residency Programs
Study, Work and Live in Malta
EDUCATIONAL SYSTEM
Studying in Malta offers a unique blend of educational, personal, and cultural benefits. The country's education system is well-respected globally and heavily influenced by the British education system, given the island's history as a former British colony. Students from across the globe come to Malta for its diverse range of high-quality study programs, offered in English, that cater to various fields of interest.
Malta boasts several esteemed higher education institutions, including the University of Malta, Malta College of Arts, Science and Technology (MCAST), and various international universities with campuses on the island. These institutions offer a wide array of courses, from undergraduate degrees to postgraduate programs and vocational courses, ensuring that students can find a program that aligns with their academic and career goals.
Malta's strategic location in the Mediterranean also offers unique research opportunities, particularly in fields like marine biology, climate science, archaeology, and Mediterranean studies. The country's rich history and multicultural environment provide an enriching backdrop for study, enhancing students' cultural competence and global perspectives.
Living and studying in Malta also means enjoying a high quality of life. The country's warm climate, breathtaking landscapes, and vibrant social scene offer an exceptional balance to academic life. The Maltese people are known for their hospitality, ensuring that international students feel welcome and at home.
Furthermore, studying in Malta can be a stepping stone to opportunities in Europe and beyond. Students can build a valuable international network, and with the country being a member of the European Union, graduates are well-positioned for career opportunities across the continent.
In summary, studying in Malta offers a unique educational experience that combines quality academics, an enriching cultural immersion, and a springboard to global opportunities.
EMPLOYMENT OPPORTUNITIES
Working in Malta presents a unique blend of professional and lifestyle benefits that make it a desirable destination for individuals from around the world. A thriving economy, excellent work-life balance, and an English-speaking environment form the foundation of Malta's appeal.
Malta's economy is robust and diverse, with significant sectors including financial services, gaming, tourism, and information technology. These industries offer a wide range of job opportunities for both local and international professionals. The country's strategic location in the Mediterranean also makes it a gateway to the European, African, and Middle Eastern markets, providing ample opportunities for career growth and international networking.
The work culture in Malta values balance and wellbeing. With flexible work arrangements becoming more commonplace and a strong emphasis on work-life balance, employees can enjoy a satisfying professional life without sacrificing personal time. This balance is further enhanced by the country's Mediterranean lifestyle, offering sunny beaches, vibrant nightlife, and a rich cultural scene to explore after office hours.
As an English-speaking country, Malta presents fewer language barriers for international professionals, making integration into the workplace smoother. The Maltese people are known for their friendliness and hospitality, which contributes to a welcoming and inclusive working environment.
The country's attractive tax system is another benefit, with competitive rates that can be particularly advantageous for expatriates. Moreover, the cost of living in Malta, while offering a high quality of life, remains relatively low compared to many other European countries.
Lastly, being a part of the European Union, working in Malta can potentially open up opportunities for mobility within the EU. In essence, working in Malta offers a rewarding professional experience, an enjoyable lifestyle, and an opportunity to grow on a global scale.
ECONOMIC ADVANTAGES AND BUSINESS OPPORTUNITIES
Malta is a dynamic island nation, offering a myriad of economic advantages and business opportunities that make it an attractive destination for entrepreneurs, start-ups, and digital nomads. The country's economy, one of the most robust and stable in the EU, is characterized by its diversity, with thriving sectors including financial services, online gaming, information technology, and tourism. This multiplicity ensures a wide range of possibilities for those looking to start a new business.
For digital nomads, Malta offers a unique blend of connectivity and lifestyle. The country boasts high-speed internet and a strong digital infrastructure, coupled with an enviable Mediterranean lifestyle. Malta's strategic geographic location places it in a favourable time zone for remote work, enabling effective collaboration with teams across Europe, Africa, and the Middle East.
BEAUTY, WEATHER AND CLIMATE
Malta's beauty is truly captivating, with a rich tapestry of stunning landscapes, picturesque beaches, and charming towns. The archipelago is a sun-soaked paradise, boasting over 300 days of sunshine each year. The Mediterranean climate, characterized by warm summers and mild winters, is one of the many reasons why people choose Malta as their new home.
PUBLIC SERVICES
Malta provides an excellent range of public services, ensuring a high quality of life for its residents. The country's public transportation system is efficient and affordable, with an extensive network of buses connecting various parts of the islands. Malta also has a robust waste management system and excellent public utilities, including reliable water and electricity supplies.
HEALTHCARE BENEFITS
Healthcare in Malta is another significant advantage. The country's healthcare system is consistently ranked among the best in the world, offering high-quality medical services. Both public and private healthcare facilities are well-equipped and staffed with trained professionals. Expatriates residing in Malta can access the public healthcare services at low costs, and private health insurance is also readily available.
ACCOMMODATION AND REAL ESTATE INVESTMENT
The real estate market in Malta is dynamic and promising, presenting an attractive opportunity for investment. The country offers a wide range of accommodation options, from modern apartments in urban areas to traditional farmhouses in the countryside. The rental and purchasing costs are relatively affordable compared to many European countries, making Malta an excellent choice for property investment.
The Maltese government also provides incentives to foreign investors in the real estate sector. The Malta Individual Investor Programme, for instance, offers citizenship to individuals and their families who make a significant investment in the country, including real estate.
RETIREMENT IN MALTA
Malta is a popular destination for retirees, thanks to its pleasant climate, laid-back lifestyle, and high standard of living. The country's retirement program offers tax advantages to foreign retirees, including a flat tax rate of 15% on income remitted to Malta. The country's safety, ease of communication with English as an official language, and the warmth of the Maltese people add to the appeal for retirees.
LUCRATIVE BENEFITS OF LIVING IN MALTA
In essence, living in Malta can be a highly lucrative experience. The economic opportunities provide a platform for business growth and career advancement. The beauty of the islands, combined with the pleasant climate, enhances the quality of life. The excellent public services, high-standard healthcare, and promising real estate market further contribute to making life in Malta a rewarding investment.
VISA REQUIREMENTS AND IMMIGRATION LAWS
Lastly, the visa requirements and immigration laws in Malta are straightforward and well-structured. As a member of the Schengen Area, Malta allows visa-free travel for EU citizens. Non-EU citizens may require a visa depending on their country of origin and the duration of their stay. Long-term residency in Malta can be achieved through various routes, including employment, self-sufficiency, retirement, or through investment programs such as the Malta Individual Investor Programme or the Malta Residency and Visa Programme.
For those looking to work in Malta, the country has a responsive immigration system that supports work permit applications for various sectors. Digital nomads, freelancers, and entrepreneurs will find Malta's regulations supportive of their endeavours.
To start a business, foreign investors need to go through a clear process to register their company. Malta's regulatory environment encourages foreign investment, and the government offers several incentives to attract international businesses, including competitive tax systems and financial aid for specific sectors.
In conclusion, Malta provides a comprehensive package of benefits that make living, working, and retiring in the country an attractive proposition. Its economic stability, business-friendly environment, beautiful landscapes, excellent public services, high-quality healthcare, promising real estate market, and advantageous retirement programs create a lucrative environment for foreigners. Combined with a straightforward visa and immigration process, it's clear why Malta is considered a Mediterranean gem for residency and citizenship.
At VIP Visa, we pride ourselves on our years of experience in helping clients navigate the complex process of obtaining visas, residencies, and second nationalities or passports. If you are considering a visit or moving to Malta, we are here to guide you through the process. Our team of experts will ensure that you have all the necessary information and support to make your dream come true. Please see below for more information about our visa categories and let us help you embark on your new journey!