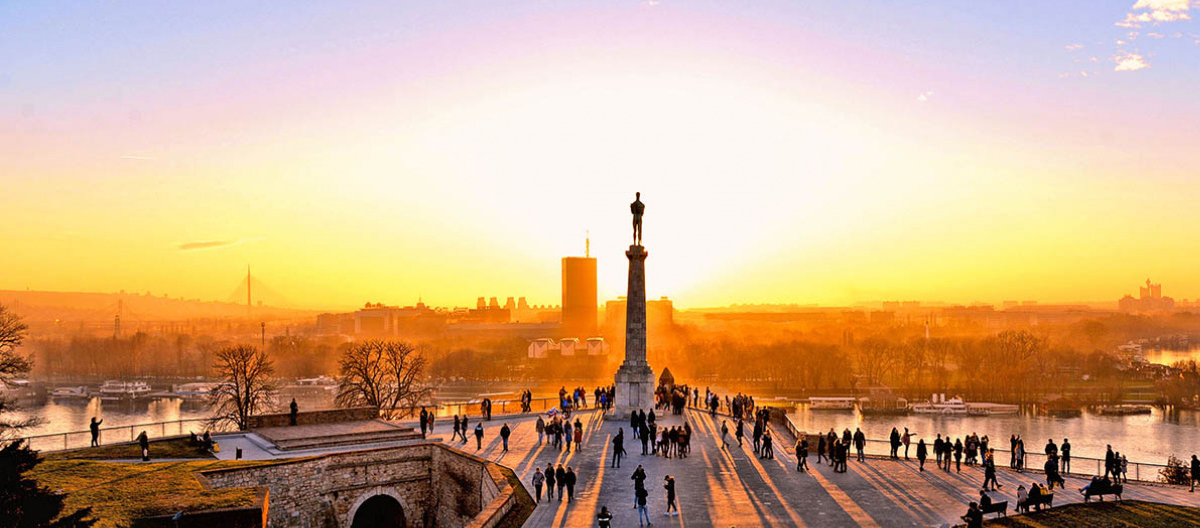 Benefits of life in Serbia
Serbia, the hidden gem of Eastern Europe, presents a blend of historical charm and contemporary lifestyle that is gradually garnering international attention. Among the myriad benefits of life in Serbia is its cost of living, significantly lower than its western counterparts, making it an appealing destination for individuals seeking an affordable, yet high-quality lifestyle. Serbia's robust healthcare system, which is well-regarded across Europe, provides residents with comprehensive medical care.
Serbia's rich cultural heritage, reflected in its museums, churches, and fortresses, is complemented by a vibrant contemporary arts scene, enhancing the quality of life for residents. The Serbian education system, known for its strong emphasis on sciences, offers excellent opportunities for families.
A key advantage of residing in Serbia is its strategic location at the crossroads of Europe, offering excellent connectivity to major European cities. Serbia's robust infrastructure supports this, with its transport and digital networks continually being upgraded.
In addition to these tangible benefits, Serbia offers an inviting social environment. The Serbian people are renowned for their hospitality, making newcomers feel welcome. The local cuisine, known for its mix of Mediterranean, Turkish, and Central European influences, is another highlight of living in Serbia.
Low Cost of Living & High Standard of Life
Access to a Robust Healthcare System
Numerous Cultural & Historical Sites to Explore
Well-connected Transportation & Digital Networks
Strong Emphasis on Sciences & Education System
Easy Connectivity to Major European Cities
Friendly & Welcoming Local Population
A Blend of Multiple Culinary Influences
Thriving Contemporary Arts & Music Scene
Breathtaking Landscapes from Mountains to Parks
Serbia Seamlessly Blends the Allure of the Old & New
Study, Work and Live in Serbia
EDUCATIONAL SYSTEM
Studying in Serbia offers a unique blend of academic excellence, cultural immersion, and affordability. The Serbian education system, well-regarded for its robust curriculum, particularly in the sciences and engineering, provides students with a comprehensive foundation and practical expertise.
International students are welcomed with open arms, reflecting Serbia's rich history of cultural diversity and inclusion. Serbian universities offer an array of programs in English, allowing international students to study in a globally recognized language while having the opportunity to learn Serbian, an asset in an increasingly global job market.
The cost of education in Serbia is significantly lower compared to many Western European countries or the USA. This affordability extends beyond tuition fees to living expenses, making it an attractive choice for students seeking a high-quality education without the burden of high costs.
Additionally, Serbia's vibrant student life offers enriching experiences outside of the classroom. From its lively arts scene to its rich history and architecture, there is always something to explore. Moreover, Serbia's strategic location provides students with the opportunity to travel across Europe easily during their study breaks.
In essence, studying in Serbia equips students with a well-rounded education, global perspectives, and memorable life experiences, preparing them for successful careers and a meaningful life.
EMPLOYMENT OPPORTUNITIES
Working in Serbia presents an array of benefits, including competitive salaries, a diverse work environment, and a high quality of life. As the Serbian economy continues to grow, opportunities across various sectors like IT, engineering, and finance are abundant. The government's proactive measures to attract foreign investment have further fuelled this growth, making Serbia an attractive destination for global professionals.
The cost of living in Serbia is significantly lower compared to many Western European countries. This, coupled with competitive salaries, allows for a comfortable lifestyle and savings potential. Serbia's robust healthcare system, state-of-the-art infrastructure, and quality education system further enhance the living standards for working professionals.
Serbia's business culture is a blend of Eastern and Western influences, fostering an environment of collaboration, innovation, and respect for work-life balance. Employees in Serbia typically enjoy generous annual leave, providing ample opportunity to explore the country's rich history, diverse landscapes, and vibrant culture.
English is widely spoken in business environments, making it easier for international professionals to integrate. Additionally, Serbia's strategic location provides excellent connectivity to major European cities, enabling professionals to network and expand their business horizons.
In summary, working in Serbia offers a unique blend of professional growth, cultural exploration, and a comfortable lifestyle, making it an ideal choice for individuals seeking a rewarding global career.
ECONOMIC ADVANTAGES FOR BUSINESS & DIGITAL NOMADS
Living in Serbia presents numerous economic benefits, particularly for entrepreneurs and digital nomads. The Serbian government actively encourages foreign investment and has implemented measures to create a favourable business climate. This includes tax incentives, a streamlined company registration process, and initiatives to promote innovation and digitalization. The cost of living in Serbia is considerably lower than in many Western countries, making it a cost-effective location for start-ups and remote workers. Furthermore, Serbia's digital infrastructure is robust and continually being upgraded, ensuring reliable high-speed internet access for digital nomads.
BEAUTY, CLIMATE AND LIFESTYLE
Serbia is renowned for its natural beauty, from the stunning landscapes of the Danube River to the lush mountains of Tara National Park. Its climate is diverse and generally mild, with warm summers and snowy winters, making it an ideal destination for both summer and winter outdoor activities. The country's rich cultural heritage, reflected in its music, festivals, and historical sites, combined with a vibrant arts scene, provides a captivating and engaging lifestyle.
PUBLIC SERVICES
Public services in Serbia are well-developed and continually improving. The country's public transportation system is efficient and affordable, covering urban and rural areas alike. There is also a strong emphasis on environmental sustainability, with various initiatives in place to promote clean energy and reduce pollution. Public education in Serbia is highly regarded, particularly in the sciences, offering excellent opportunities for families.
HEALTHCARE POTENTIAL
The Serbian healthcare system is robust, providing comprehensive medical services to residents. There's a mix of public and private healthcare, with many doctors trained abroad, ensuring a high standard of care. Moreover, the cost of healthcare in Serbia is significantly lower than in many Western countries, making it an attractive option for those seeking quality healthcare at affordable prices.
ACCOMMODATION AND REAL ESTATE INVESTMENT
The real estate market in Serbia offers great potential for investment. Property prices are comparatively low, and the process for foreigners to buy property is straightforward. The rental market is also dynamic, offering a range of options from city apartments to rural houses. This diversity makes Serbia an attractive option for both property investors and those seeking to establish a home in the country.
RETIREMENT AND FOREIGNER LIVING
Serbia has been gaining popularity as a retirement destination due to its affordability, welcoming culture, and high standard of living. The country's warm hospitality, combined with its rich history and beautiful landscapes, make it a delightful place to retire. English is widely spoken, particularly among the younger generation, easing the integration process for foreigners.
LUCRATIVE BENEFITS OF LIVING IN SERBIA
The benefits of living in Serbia are numerous and varied, making it a lucrative option for a wide range of individuals. The lower cost of living, combined with the high standard of public services and healthcare, provides a comfortable lifestyle that is financially accessible. The potential for business growth and investment, coupled with the country's natural beauty and rich cultural scene, further enhances the attractiveness of Serbia as a place to live, work, and invest.
VISA REQUIREMENTS AND IMMIGRATION LAWS
Serbia has a straightforward and welcoming immigration policy. Visa-free travel is available for many countries, and the process for obtaining a residence permit is straightforward. For those seeking to start a business, work, or study in Serbia, specific visas are available. It's recommended to check the latest visa requirements and immigration laws on the official website of the Serbian Ministry of Foreign Affairs or consult with a reliable immigration service provider like VIP Visa. It's worth noting that Serbia's welcoming attitude towards foreigners and its clear immigration process makes the transition to living in Serbia smoother and more appealing.
In conclusion, Serbia, with its economic advantages, cultural richness, high quality of life, and welcoming immigration policies, is a highly attractive destination for individuals from all walks of life, making it a top choice for travel, work, investment, and residence.
At VIP Visa, we pride ourselves on our years of experience in helping clients navigate the complex process of obtaining visas, residencies, and second nationalities or passports. If you are considering a visit or moving to Serbia, we are here to guide you through the process. Our team of experts will ensure that you have all the necessary information and support to make your dream come true. Please see below for more information about our visa categories and let us help you embark on your new journey!